Lately we've been exploring our own neighborhood looking for some good, interesting, and unique places to eat – and this summer we found two cool new(ish) places not too far from home!  Both of the restaurants we're going to feature today are in Williamsburg, just about a mile and a half from each other.  One spot is a new branch of a well-loved eatery that started locally but has since gone global, while the other is more of a hidden gem – but we enjoyed both places for what they offered.  H where we went and what we ate, but just be warned that we will feature some meat here.
First up is the newest location of Motorino, which started out serving up pizzas in the East Village but has since expanded around New York and over to several cities in Asia.  Its newest iteration is right under the Williamsburg Bridge, so we decided to visit since it's not so far from where we live.  There we started our meal with two antipasti:  roasted bell peppers with capers for Miriam, and slices of salami for Cyril.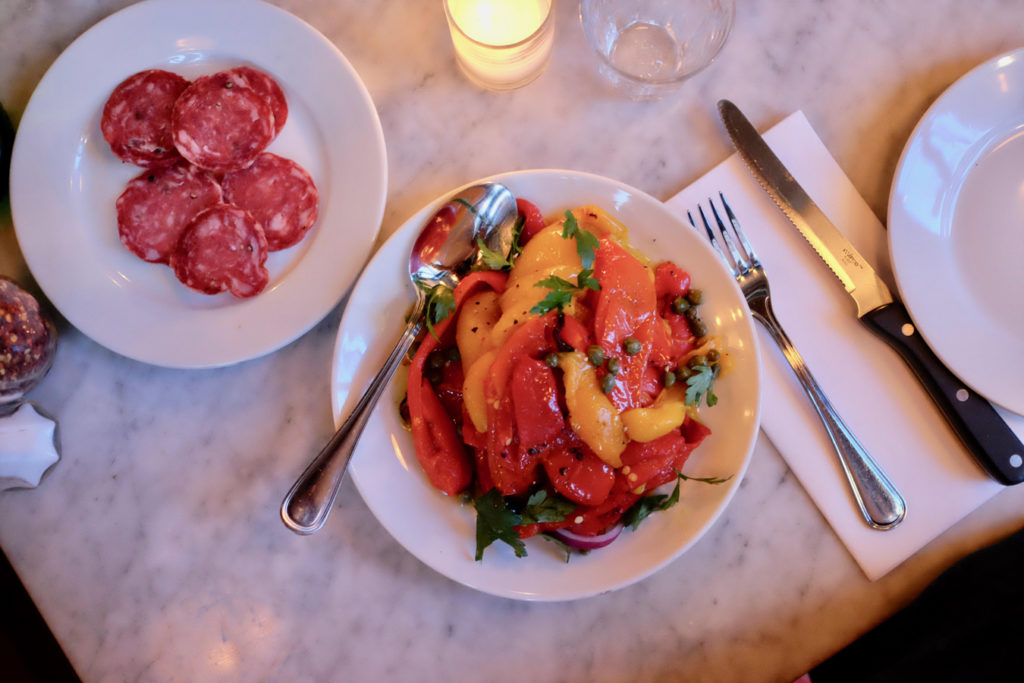 Then Miriam had a white stracciatella pizza, which comes topped with cherry tomatoes, basil, and a drizzling of olive oil.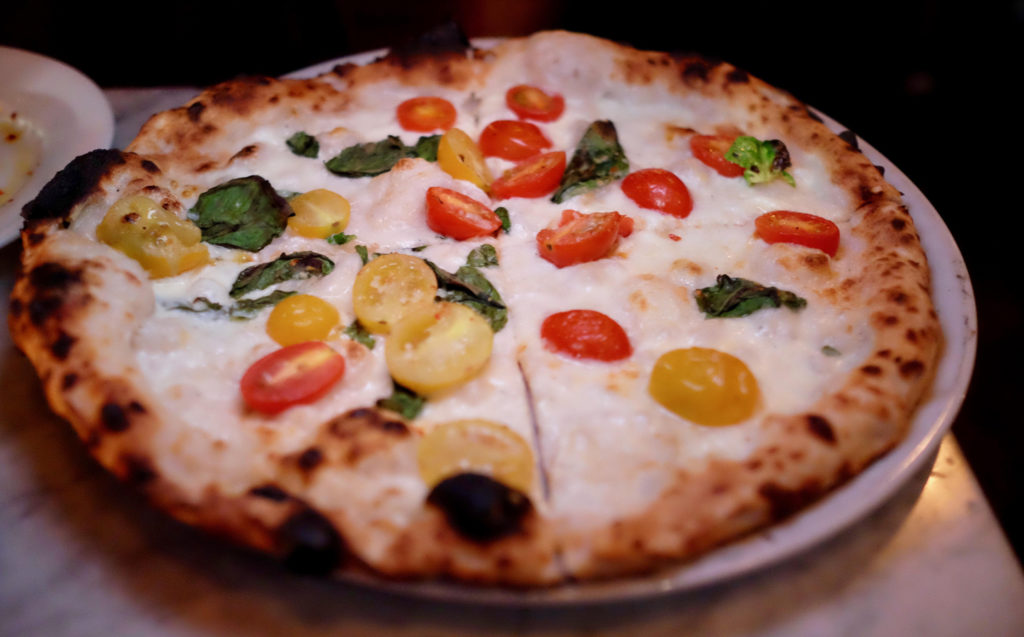 And Cyril got a calzone stuffed with mortadella, mozzarella, pecorino cheese, and pickled peppers.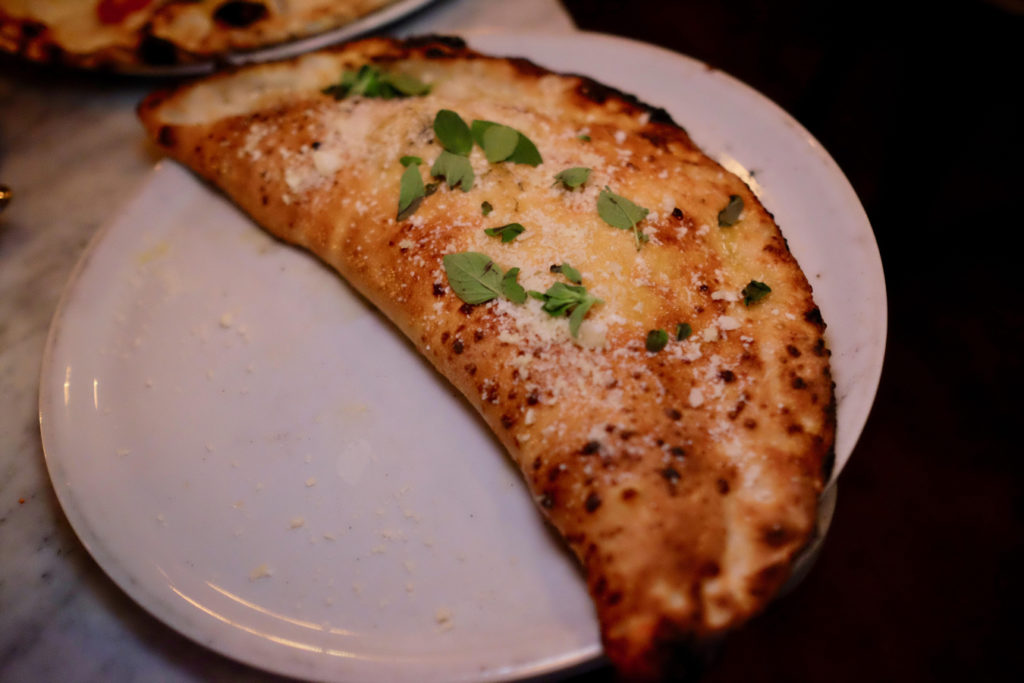 Now if you make your way down Broadway to the border of Williamsburg and Bushwick, you'll come across a new restaurant called Concrete, which serves up hearty Sicilian food at pretty reasonable prices.  We split two appetizers there:  the burrata, which comes on top of spinach, tomatoes, and a crispy slice of olive oil-toasted bread …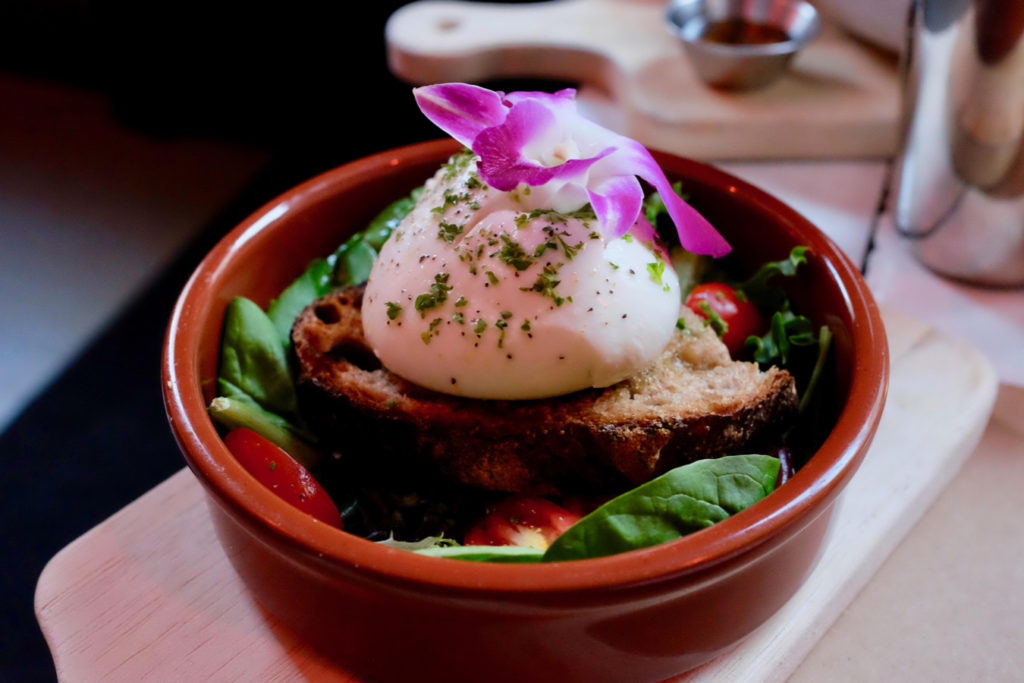 … and the P + N salad, made with mixed greens, pears, walnuts, and cherry tomatoes and served with honey and blue cheese dressings.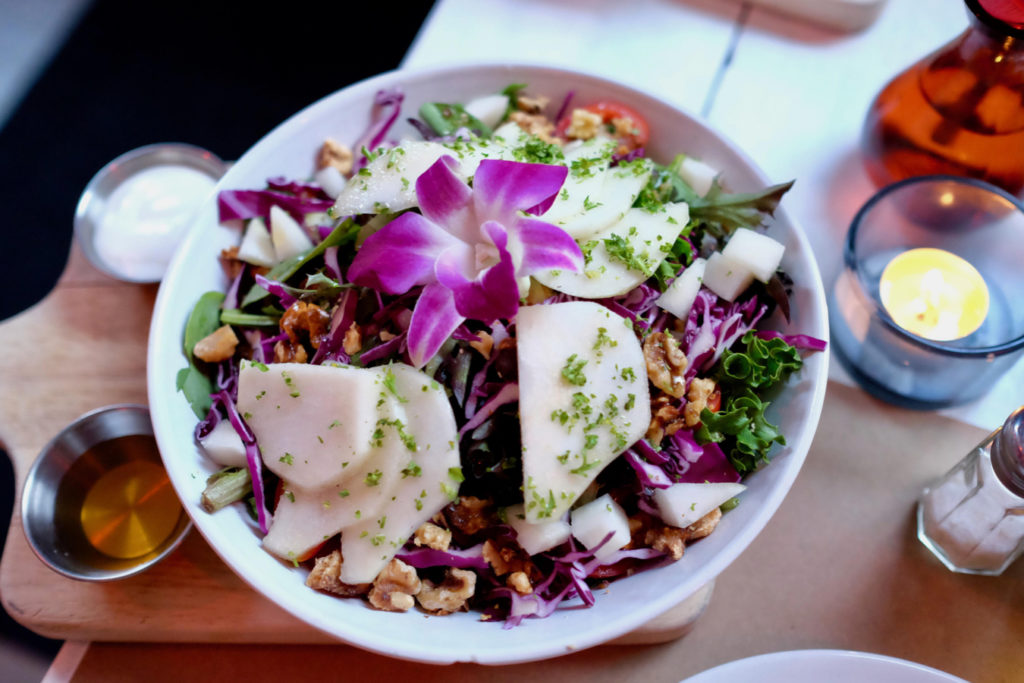 Then we shared two pastas – first the Norma, in a ricotta, mint, and tomato sauce with eggplant.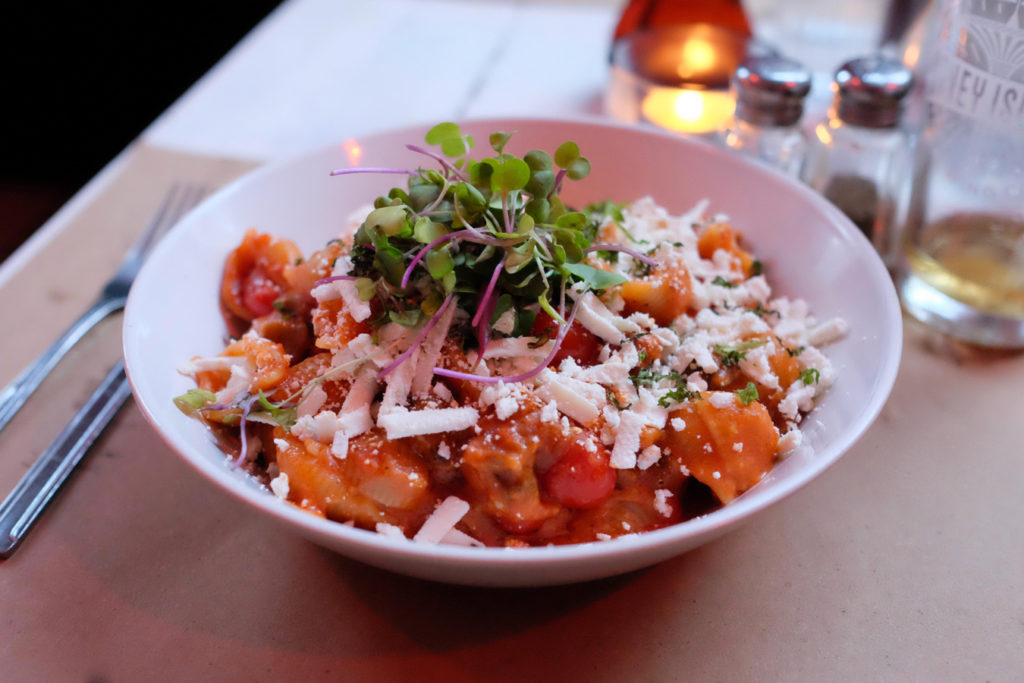 And we also tried the their house pesto pasta.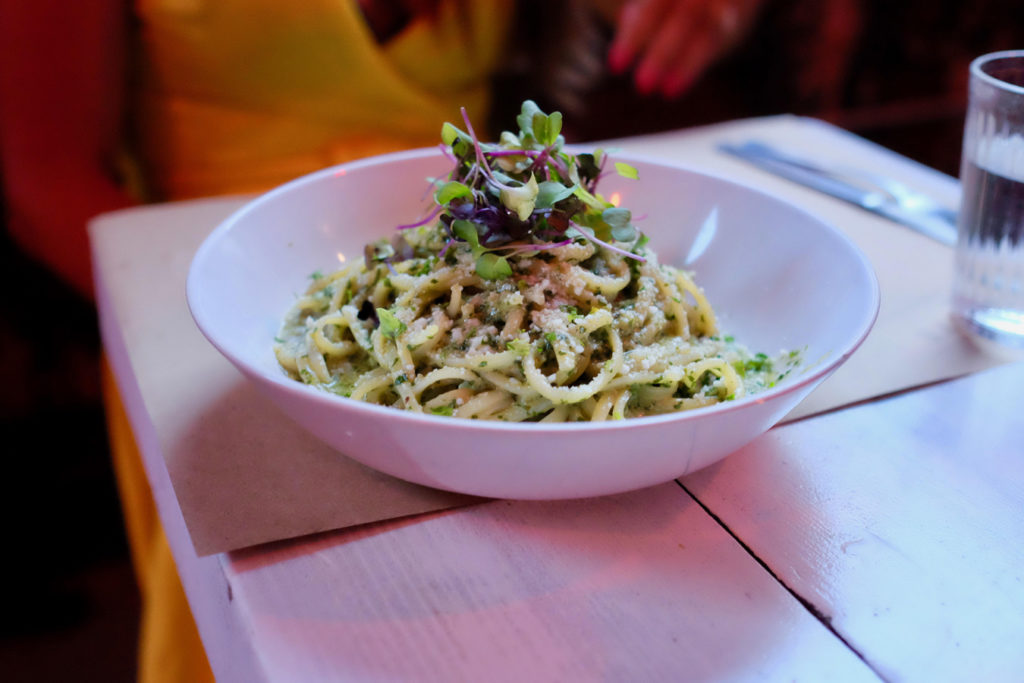 We really liked both of these places, and not just because they were so close to home.  It was nice to have a Motorino nearby and get the chance to try their iconic pizza (plus Cyril got his calzone fix).  And we also were happy to try Concrete because their version of Italian food was delicious and very reasonably priced – where else in this city can you get a plate of pasta for $12?  Usually when people talk about good food in Williamsburg they only think of the restaurants in the Bedford Avenue area, but there's plenty of excellent things to eat all over the neighborhood – and these two new places prove that.