We're all familiar with lasagna, that perennial favorite of Italian grandmothers and Garfield.  We once made our own elevated version of this dish with a white sauce and mushrooms, and we recently discovered (via this recipe in the New York Times) that you can also make lasagna from matzo.  Yes, you read that right – the Jewish Passover staple can be subbed in for noodles.  You might have your doubts now, but matzo is a surprisingly versatile ingredient:  it makes for an excellent addition to soup, and when you layer it in a casserole with sauce and cheese it comes out nice and tender.  Don't believe us?  Try out this recipe, which you can think of as an Italian-Jewish hybrid, just like so many of the neighborhoods here in and around New York.
To make this, you'll need:
Olive oil
Garlic
Red pepper flakes
2 28-ounce cans of whole peeled tomatoes
A large container of ricotta cheese
An egg
Basil
Nutmeg
6 sheets of matzo
A pound of mozzarella
Parmesan cheese
You'll first start by making your sauce:  warm 1/4 cup of olive oil in a Dutch oven over medium heat and add in 4 sliced garlic cloves and a sprinkling of red pepper flakes, then cook for about 5 minutes until the garlic just starts to turn golden.  Turn off the heat and very carefully (because this can easily turn messy) squeeze all the tomatoes into the pot.  Tip the liquid inside the cans in as well, turn the flame back to medium, and let the sauce simmer for 20 minutes.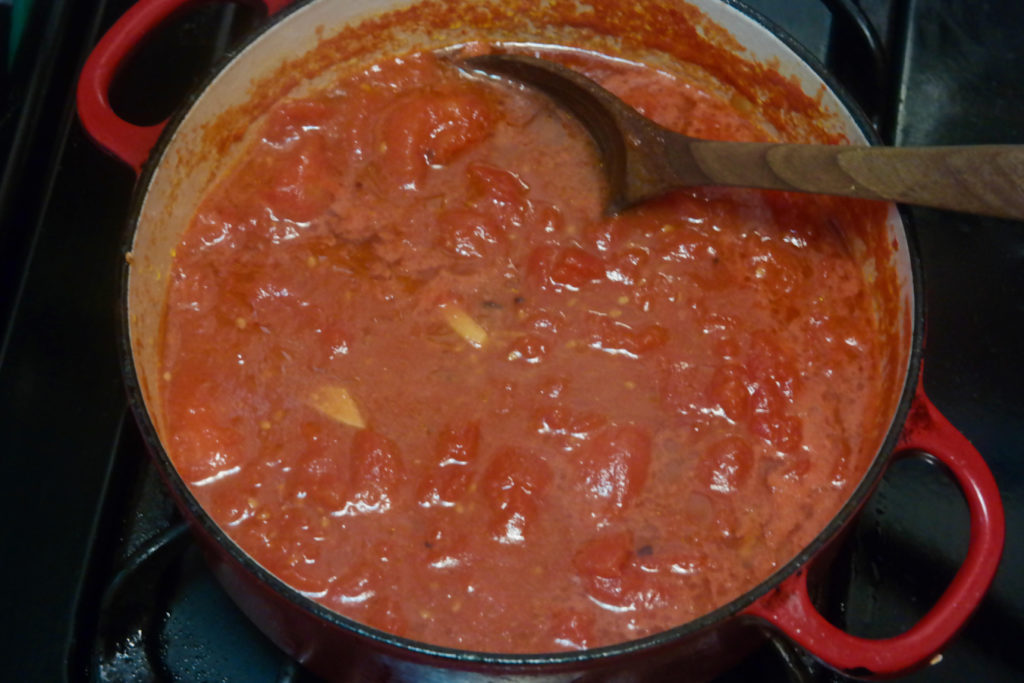 While you're waiting, mix together 2 3/4 cup of ricotta, your egg, a dash of nutmeg, some black pepper, and a large handful of chopped basil.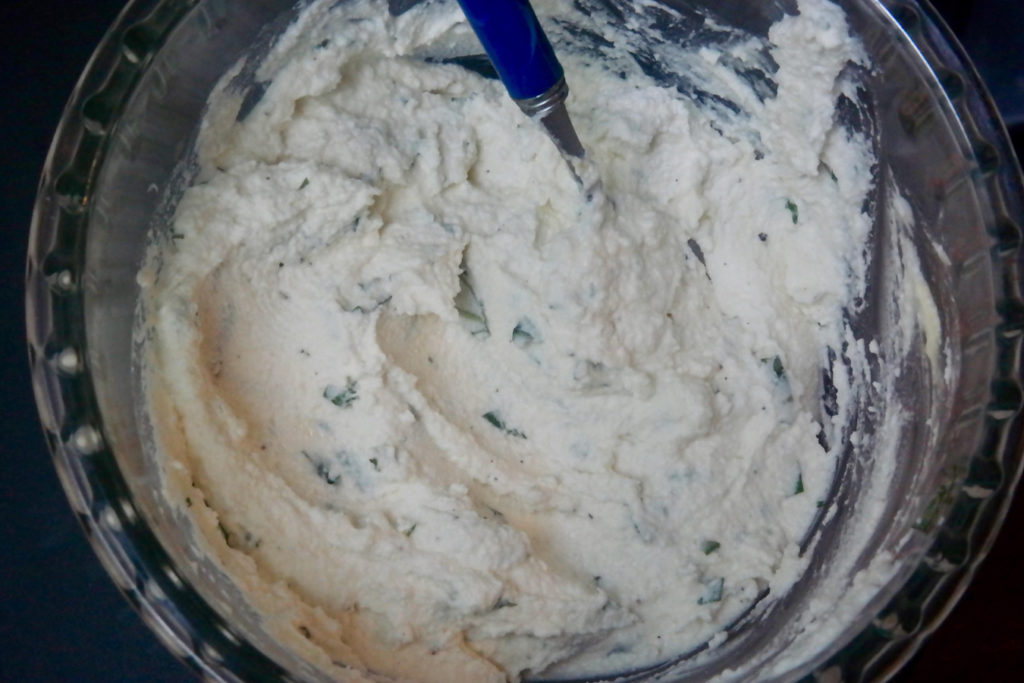 When your sauce is done, spoon just enough of it into a large casserole dish to barely cover the bottom.  Arrange 2 pieces of matzo on top, then spread on half of the ricotta.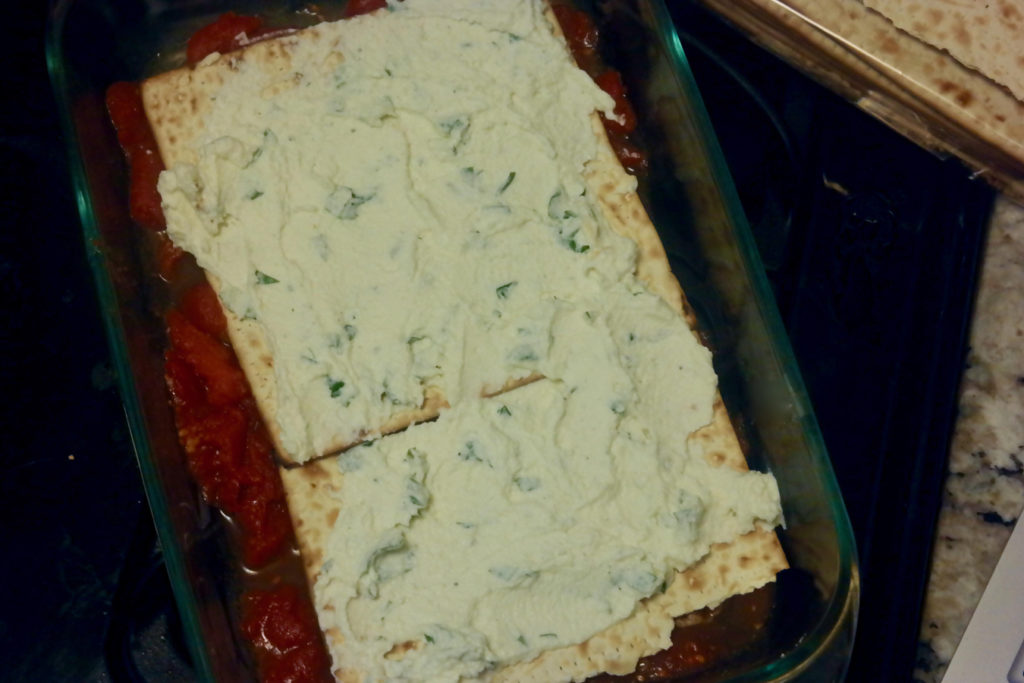 Top with some more sauce, then shred your mozzarella and sprinkle on a third of this cheese.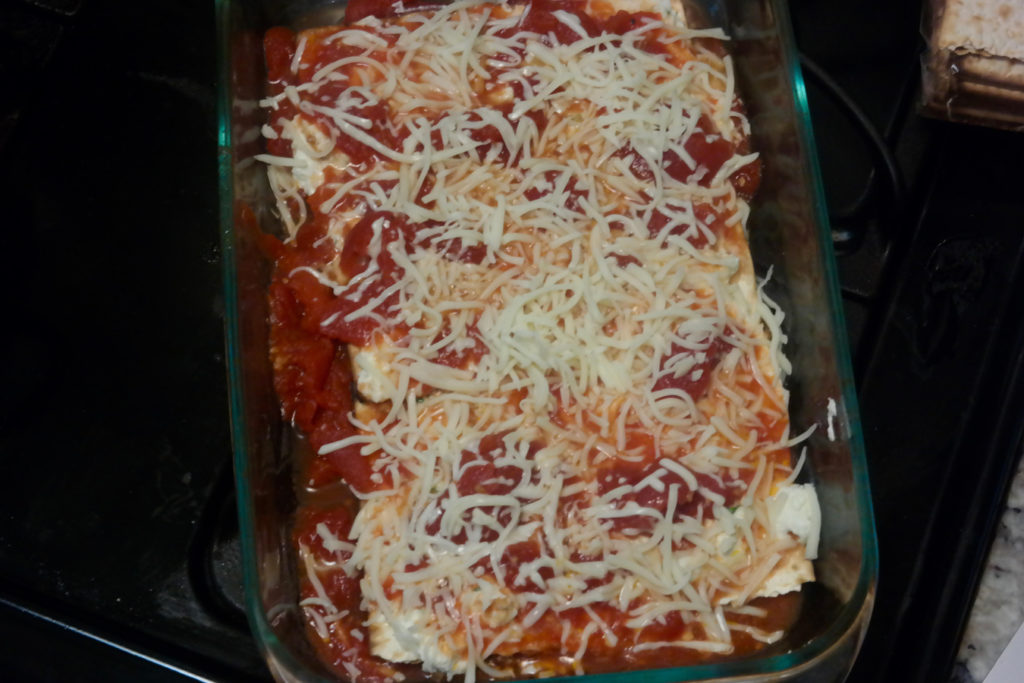 Make another layer of 2 pieces of matzo, the rest of the ricotta, and more sauce and mozzarella.  Then place the last two matzos on top, pour on the leftover sauce, and scatter the remaining mozzarella and 1/2 cup of parmesan over the casserole.  Cover the dish in foil and bake for 20 minutes at 375°F, then take off the foil and bake for another 20-25 minutes until the cheese and sauce are bubbling.  Once the lasagna has cooled a little, top with whole basil leaves …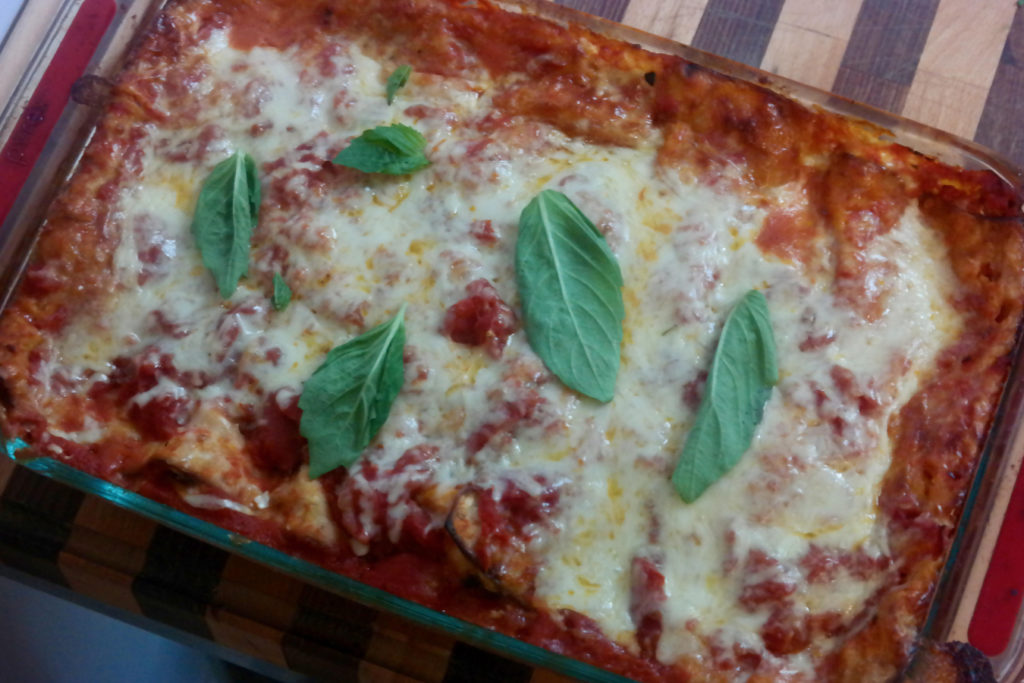 … then slice up and serve!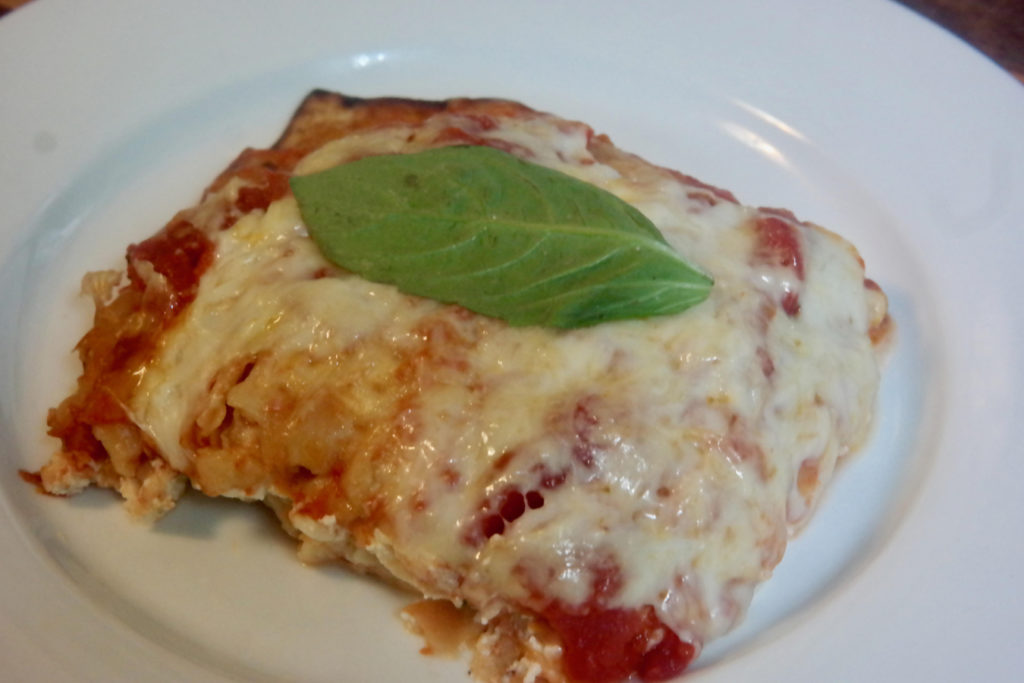 Did you doubt us?  This lasagna tastes just like the typical noodle-based version you're used to:  baking the matzo with sauce and cheese changes it from crisp to al dente so that it comes out like the nice, cheesy Italian comfort food we all enjoy.  Making the sauce from scratch adds a nice homemade touch, and it's pretty easy to make too.  We're not knocking regular lasagna, but we hope that this recipe inspires you to try it in a different way and explore new ingredients in your classic foods.