Lately we've been visiting a ton of really cool restaurants in New York and beyond and we're so backlogged with pictures of all the awesome foods we've tried that we're going to dedicate the next few of our posts to showing and recommending great places to eat.  The two restaurants we're going to feature today both serve up Japanese cuisine in Brooklyn, although their settings are pretty different and they're in two far-flung neighborhoods.  But if you're a Japanophile and you love all manner of that country's food, we think it's worth checking out these two eateries – but just be warned that there is some meat featured here.
The first place we went to was Hanon, a small new spot in Williamsburg.  The menu there is very much noodle-centric, so of course we had to try a couple of different varieties.  Miriam had the seiro udon, made with a mix of the restaurant's wheat zenryufun and green sasauchi noodles (just make sure you specify that you want this dish to be vegetarian).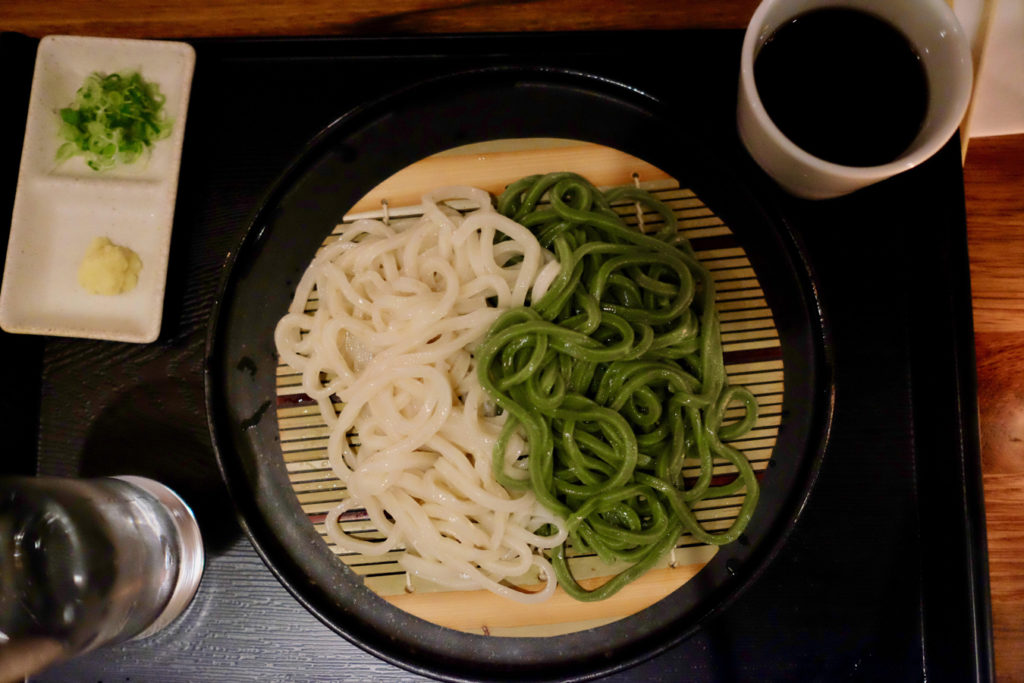 She also added on a side of vegetable tempura: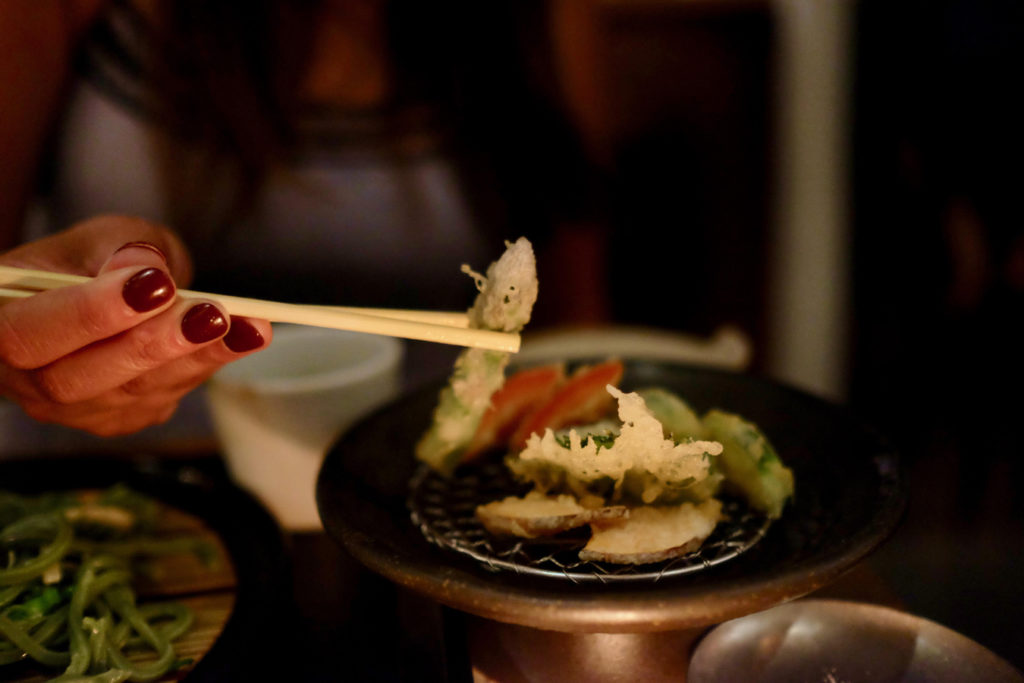 And Cyril got the niku udon, made with beef, greens, onions, and noodles in a hot soup.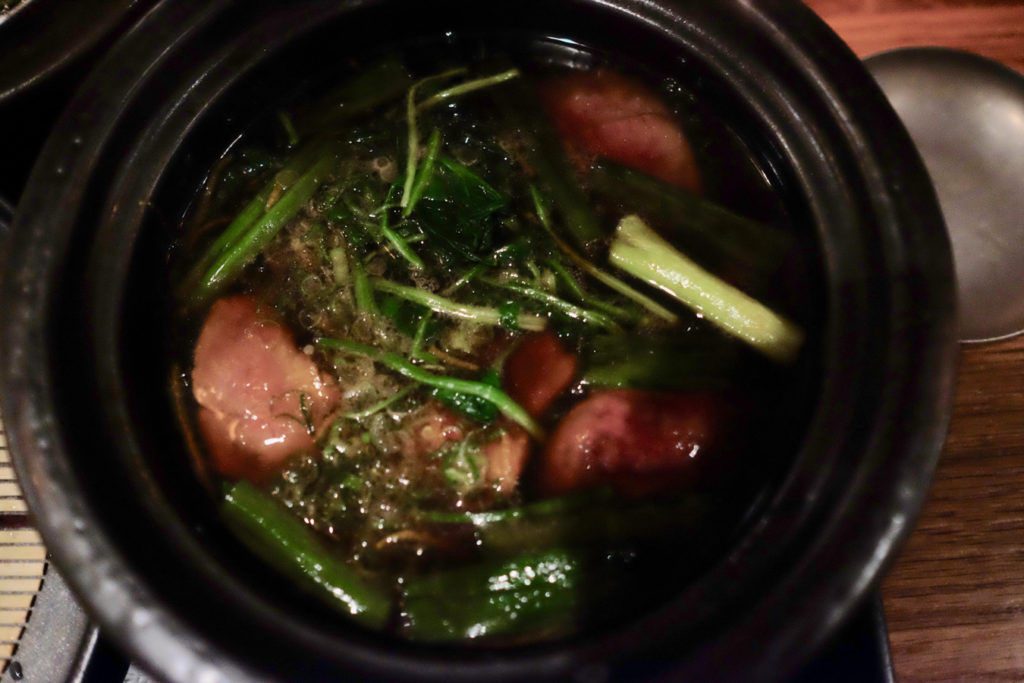 Plus some shrimp and vegetable tempura.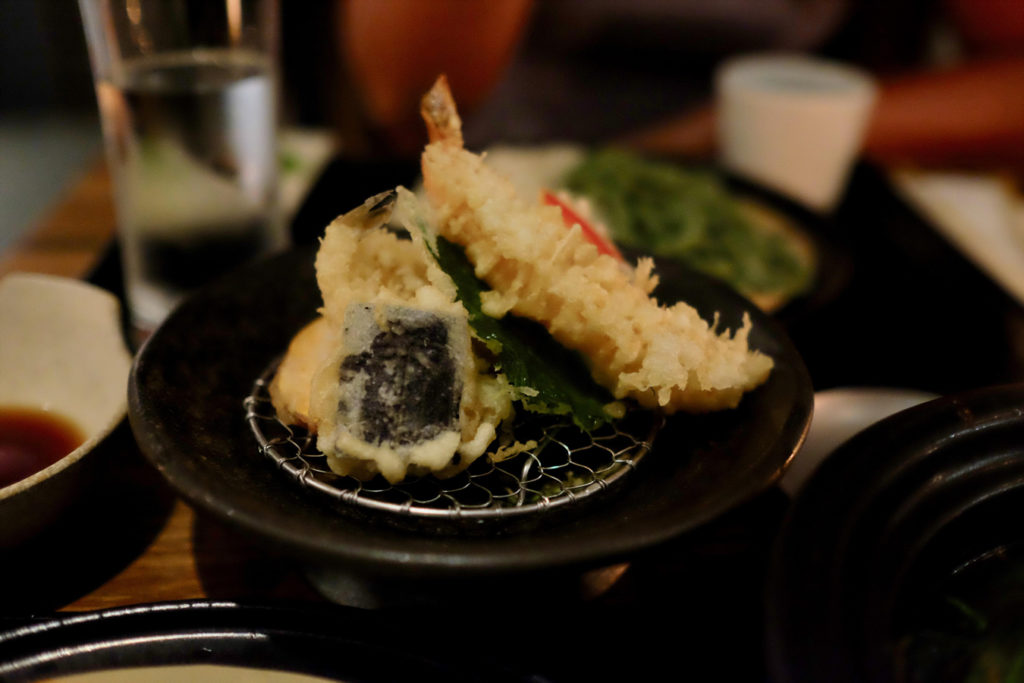 We also had an appetizer of fried burdock root …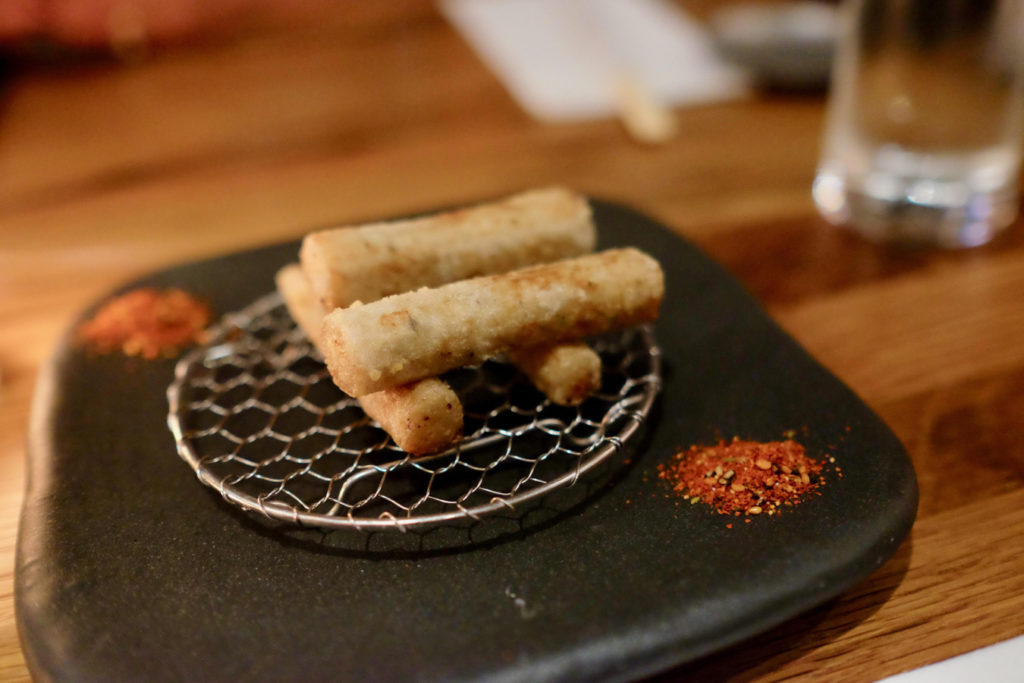 … and for dessert, vanilla ice cream drizzled with olive oil (which might sound weird and greasy but is actually really good).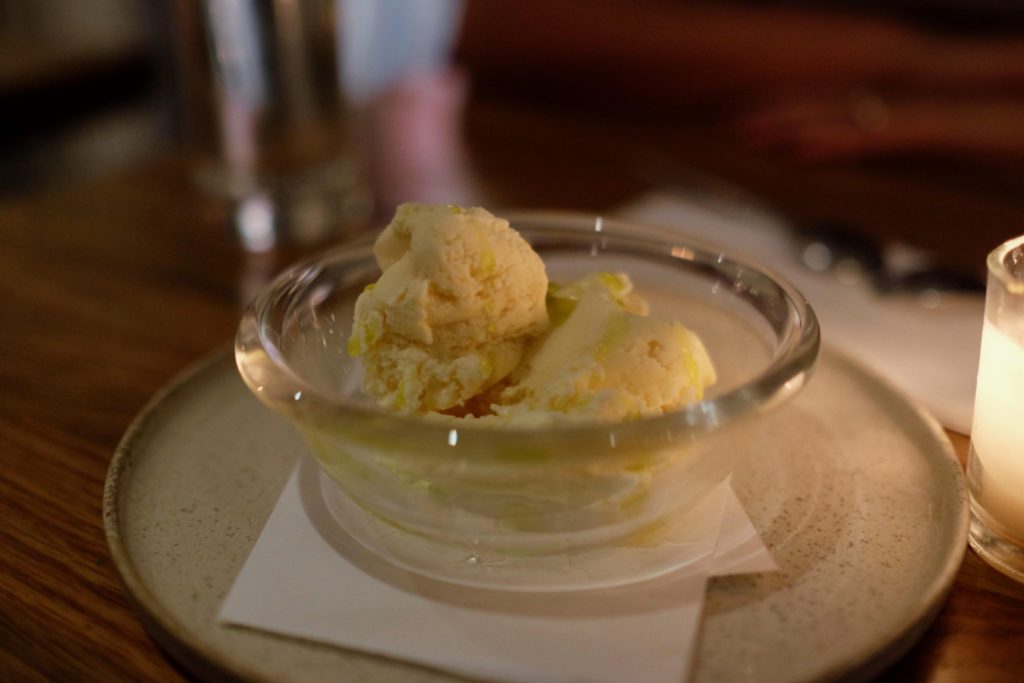 Deeper into Brooklyn in Sunset Park you can find Japan Village, a food hall that's across the street from another mall full of casual restaurants, the famous Industry City.  At Japan Village you can find an almost overwhelming number of stands selling all manner of Japanese food, plus a small grocery store that stocks specialty items.  We decided to get just a small sampling of food here, starting with pork katsu and vegetable tempura from Shokusaido:
Then Cyril also had a bowl of tonkotsu ramen, made with chashu (braised pork belly), scallions, seaweed, and egg in a pork broth, from Ramen Setagaya.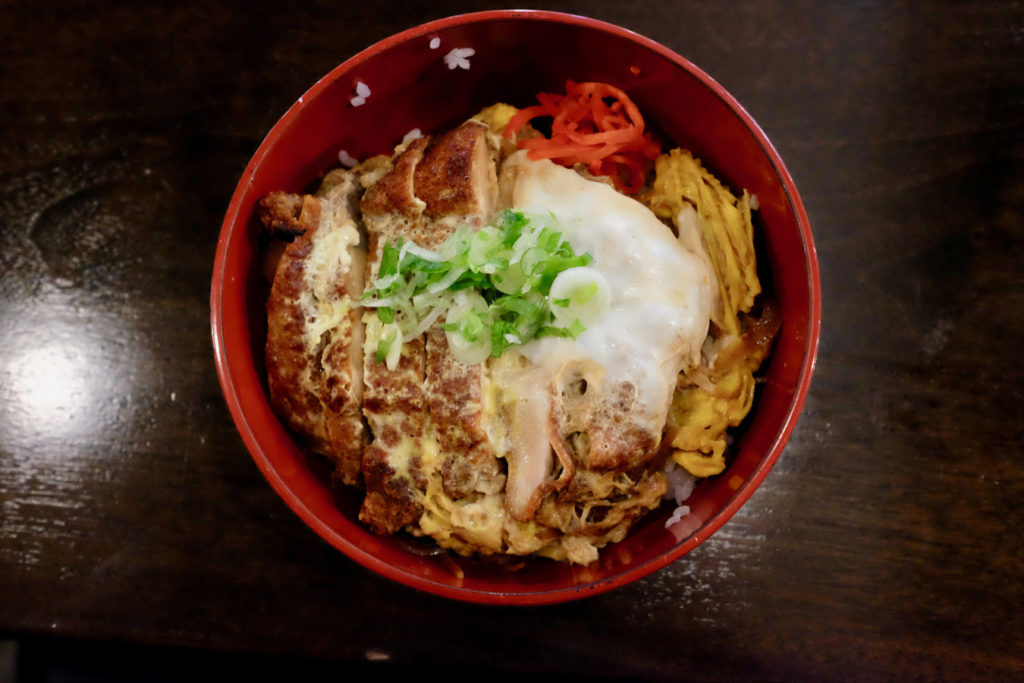 And Miriam had a vegetable curry with rice at Moriya.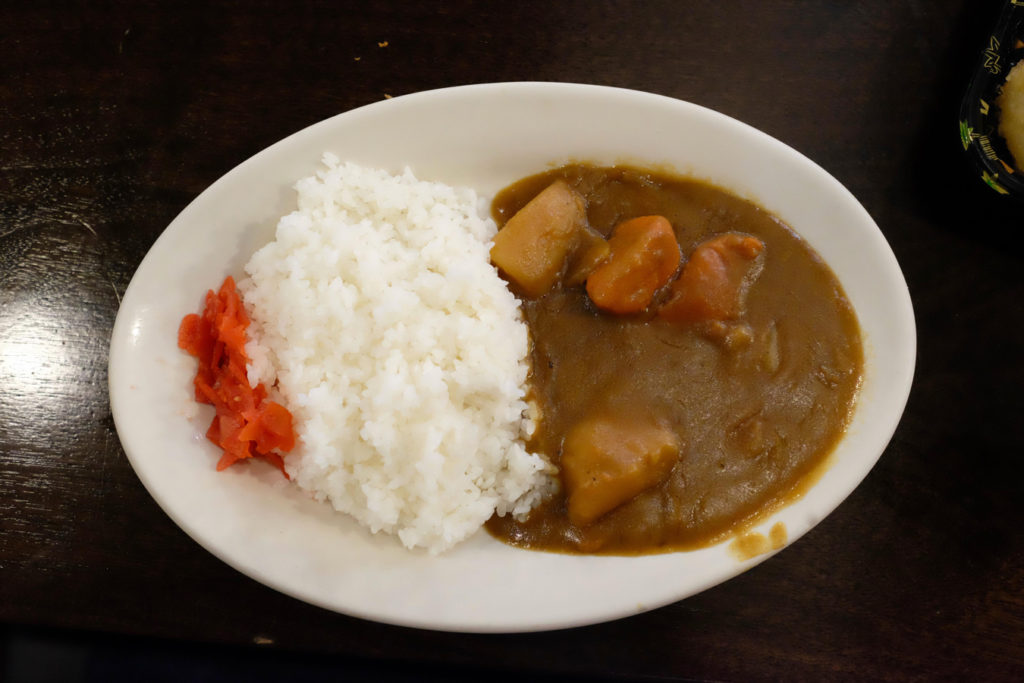 So there you have two different options for excellent Japanese food in Brooklyn.  If you're in Williamsburg you can sit and have some colorful and inventive noodle dishes, and if you're willing to travel you can wander around a Japanese food hall and eat all kinds of things to your heart's content.  At these two places we got a pretty good sampling, and we're glad we got the chance to check out these spots and try Japanese food, some that was familiar to us and some that was brand new.  So if you have a hankering for udon or ramen or tempura or curry, these restaurants can definitely satisfy your craving.