Last month we decided to spend one of our Saturdays visiting the Feast of San Gennero.  This festival is popular in New York, but it has evolved a lot since it was first celebrated in 1926 as a religious festival dedicated to St. Januarius, the patron saint of Naples, home of the many immigrants living in Manhattan's Little Italy neighborhood.  In the years since, the Feast has evolved into a giant street fair lasting a week and a half and running down several blocks of Mulberry Street, which goes through the heart of Little Italy.  Nowadays the festival is jam-packed with a lot of ho-hum food vendors – the type you see at every outdoor event in the tri-state area.  But we decided to hunt down some truly authentic food in the neighborhood, from some of the local places that set up stands, and we got to try some great and unique Italian bites.  Here's what we got this year – but just be warned that we are showing one image of meat here.
The first place we came across was a small table set up by Pasquale Jones, which was serving up sandwiches that day.  There were two options:  one was burrata and fresh tomato …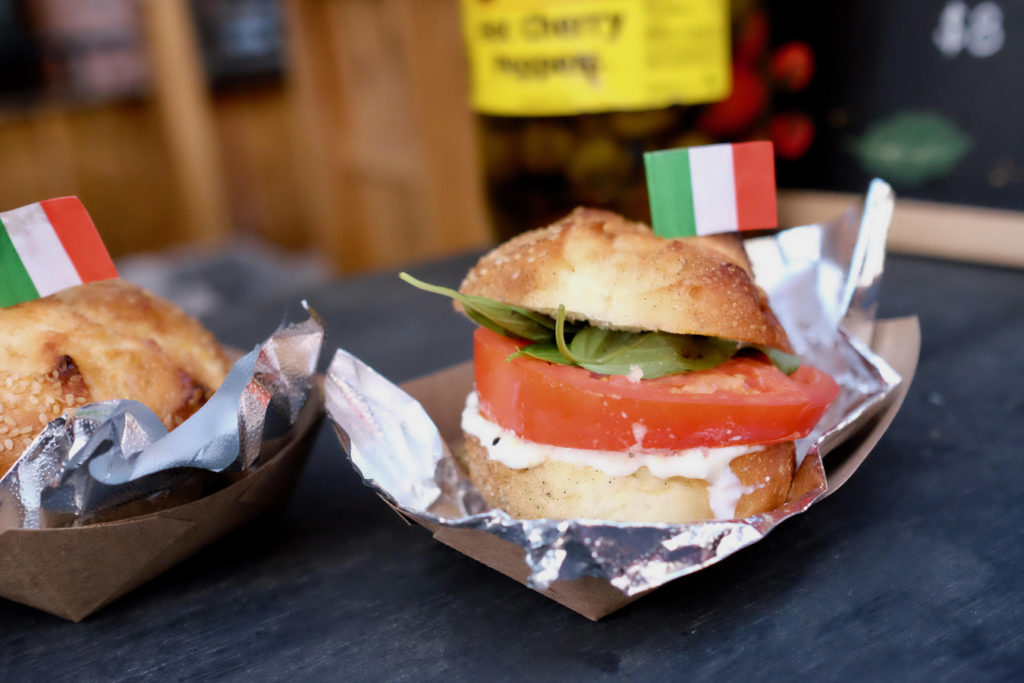 … and the other was prosciutto topped with provolone.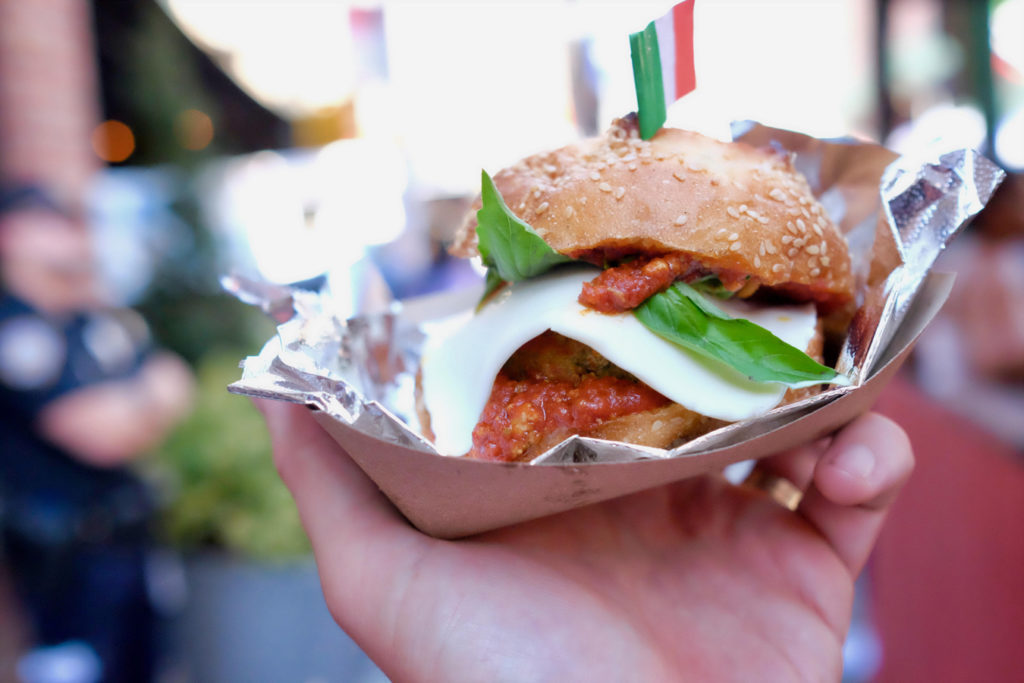 Next we happened across Arancini Brothers, which fries up rice balls in Brooklyn and sells them around the city.  We got ourselves a half-dozen arancini, all of which were vegetarian or vegan – in this box are one classic three-cheese; one with pesto; one alla Norma (stuffed with eggplant, mozzarella, and red sauce); one with mushrooms and Taleggio cheese; one with cauliflower, lemon and capers; and in the front left is a dessert variety stuffed with Nutella and rolled in sugar.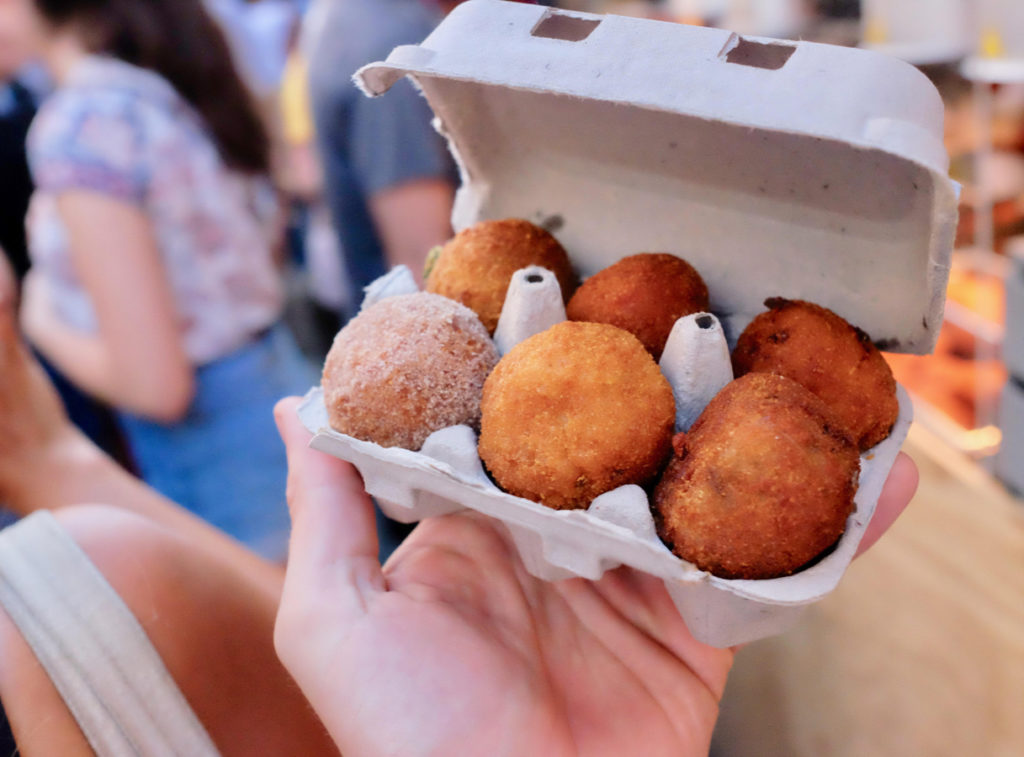 Of course we had to try some cannoli, so we got two from Caffe Palermo:  one regular and one dipped in chocolate.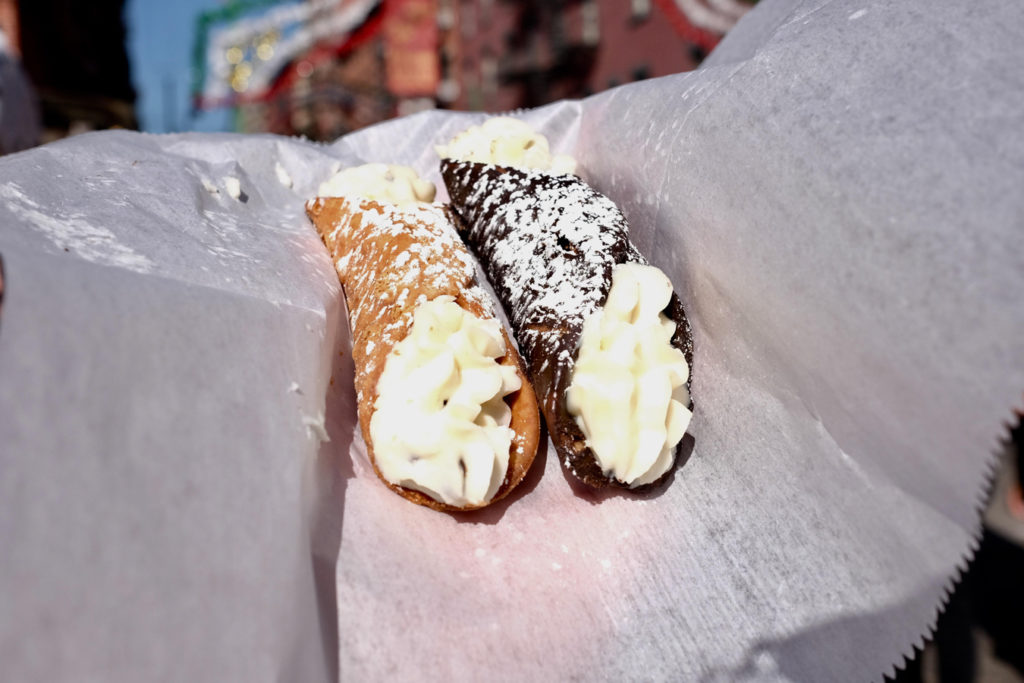 They were also serving up plates of pasta, so we split some penne vodka.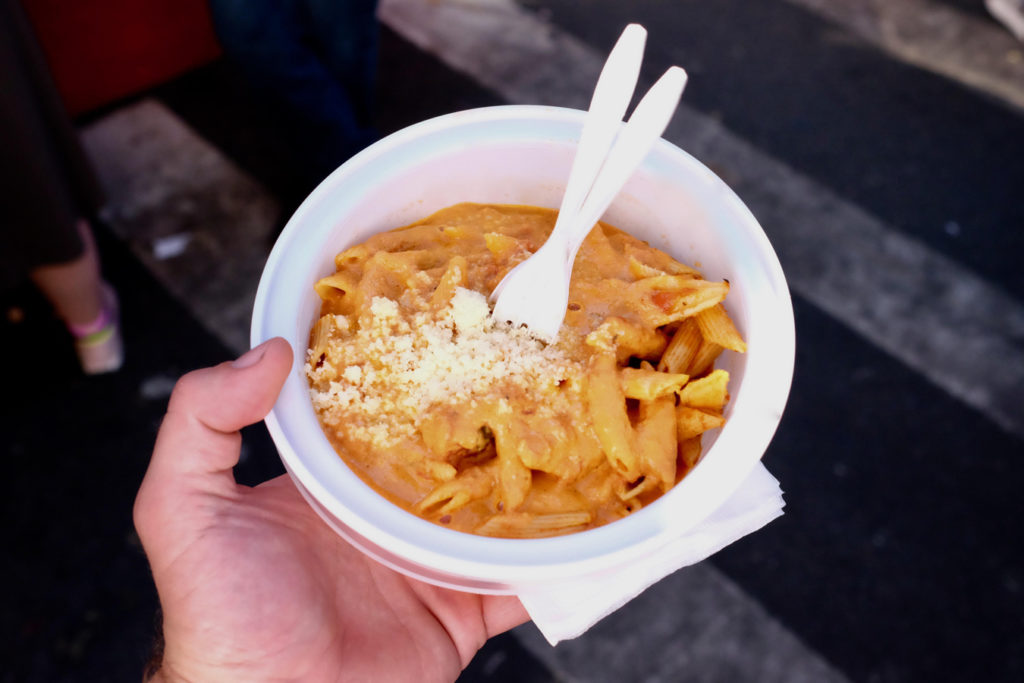 We were starting to get a little stuffed at this point, but we still made room to share a marinara slice from Manero's.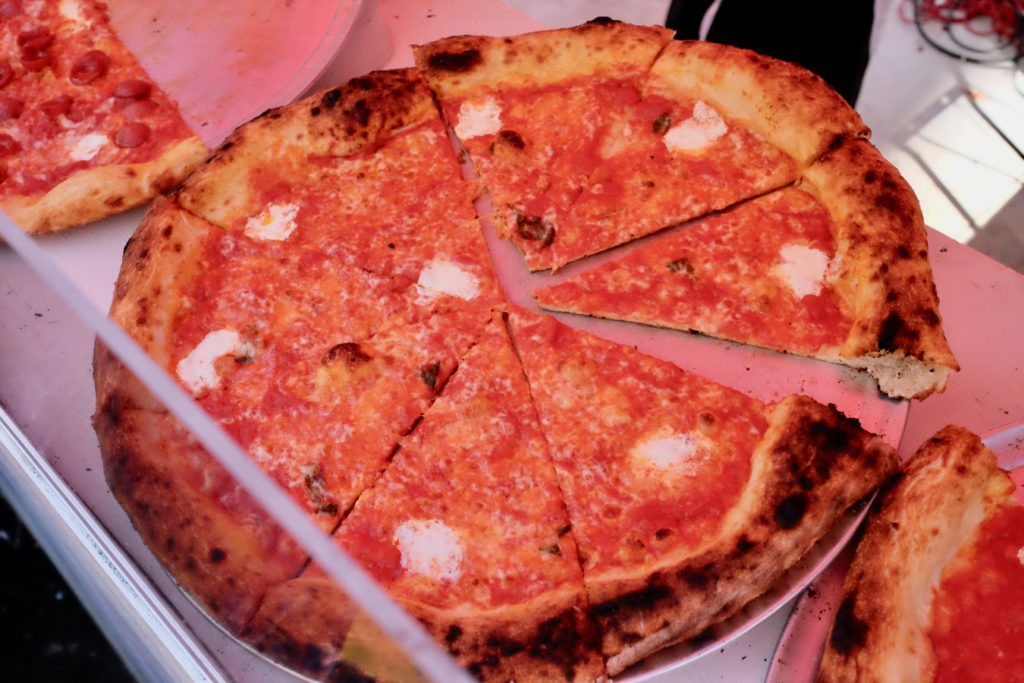 And finally, from M'o Il Gelato we got some chocolate Italian ice.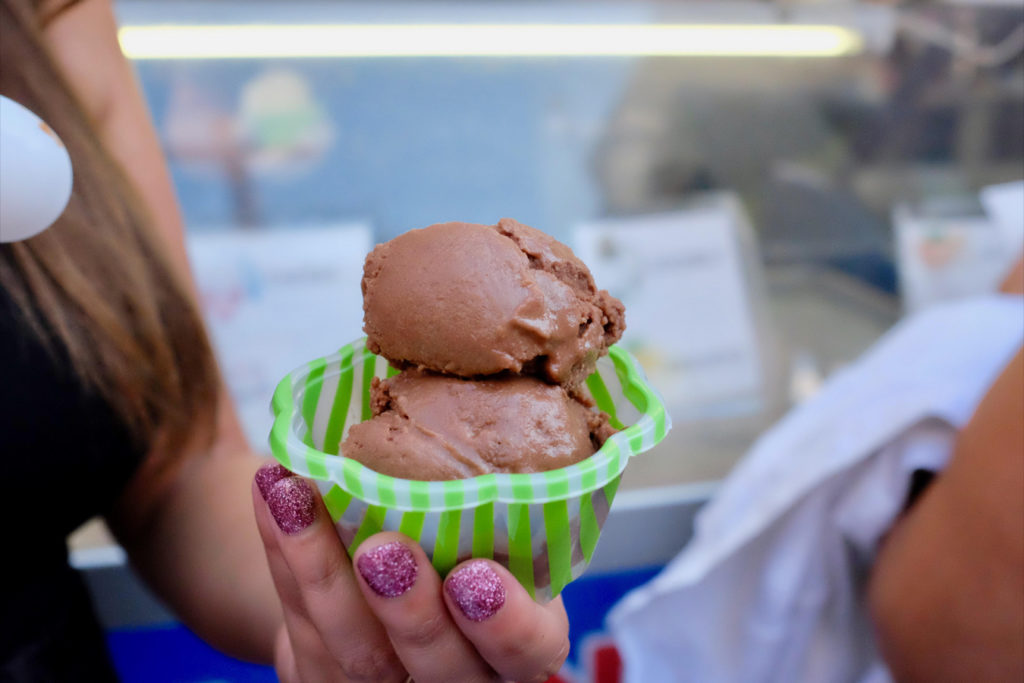 The Feast of San Gennero has now come and gone, at least for this year, but since it pops up again every September you now have a guide for some excellent food you can get there.  Sure, it can be a little hard to see past all the trucks selling cheap, greasy food, but if you look hard you can find some great local, authentic places.  We thought this was a great sampling of the unique Italian food culture that has sprung up in New York over the past 100 years, and we encourage you to explore the neighborhood and find interesting things to eat for yourself, at any time of the year.