We've been having a really fun time lately trying out some of the many excellent and diverse restaurants around New York, and we're going to share two of our recent discoveries with you today.  These places are close to each other in the West Village, but otherwise they're very much unalike:  they serve up cuisines from two different  continents, in very different types of settings, but we thought they were both unique, interesting, and really delicious.  So let us introduce you to these two spots and recommend what we liked at each – just be warned that we are going to show some images of meat here.
First, the more casual of these restaurants:  Bào Tea House.  As you might be able to guess, this place specializes in bào –  the soft, squishy Chinese buns stuffed with various fillings.  Miriam was very happy to find that they serve a steamed Impossible bào, made with vegan chicken and a spicy dairy-free mayo.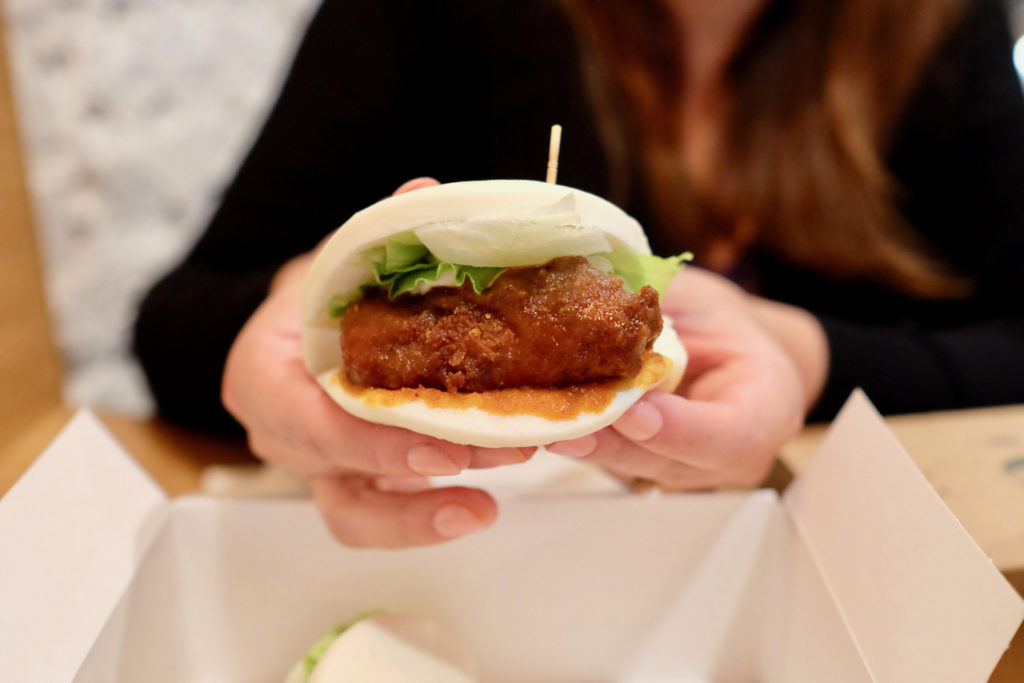 Cyril, meanwhile, had the classic bào, filled with pork marinated in barbecue sauce.  It's baked, so here's what it looks like on the outside …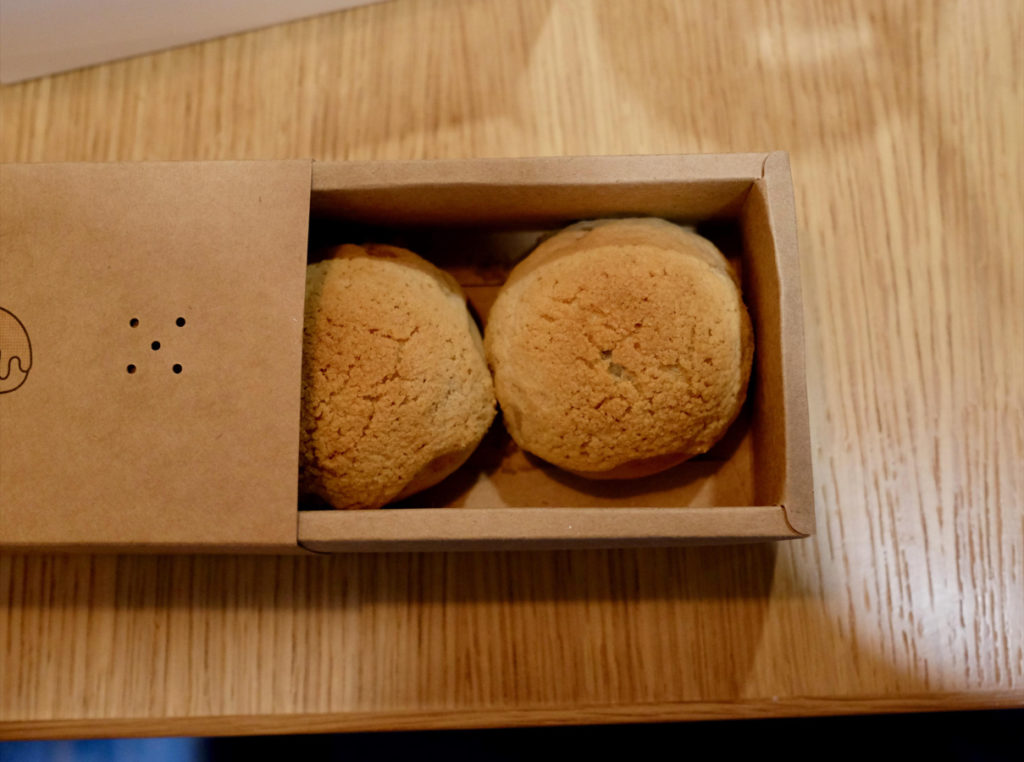 … and here's what's inside.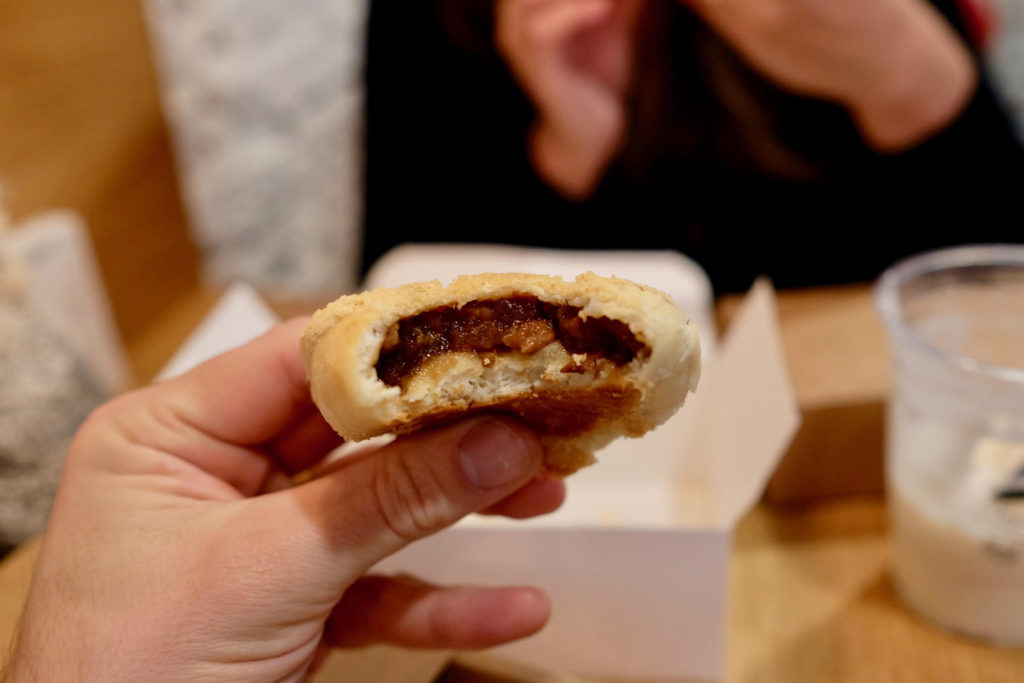 They also have a couple of different sweet bào, so we tried the choco milk variety, made from chocolate and custard and topped with cocoa and almonds.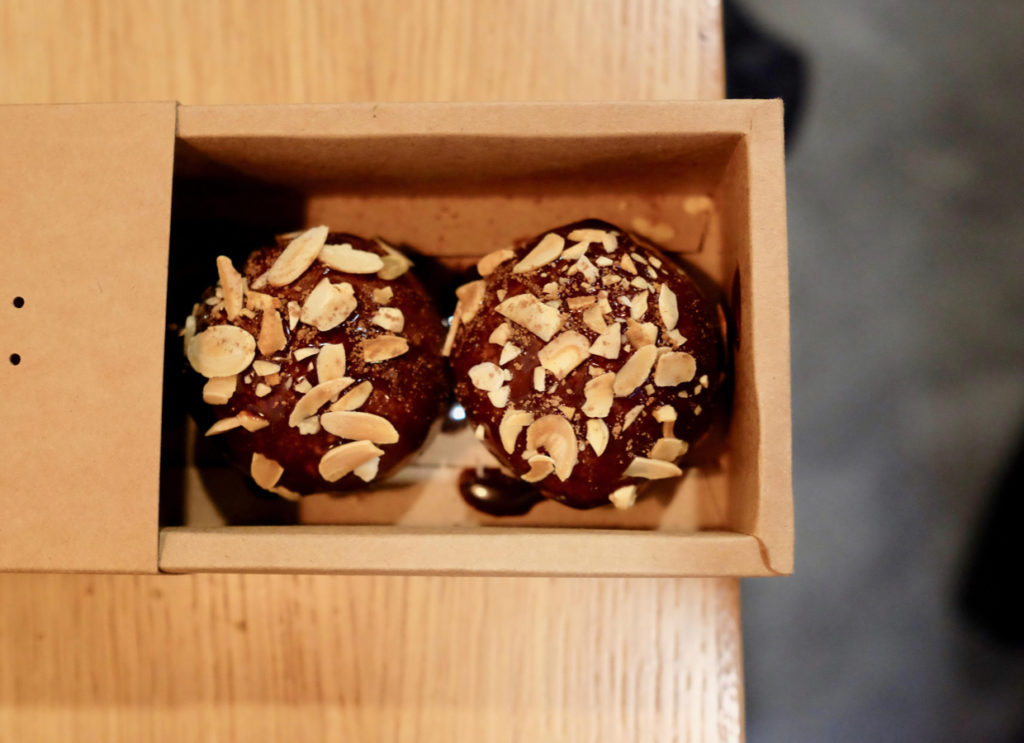 But as the name suggests, they also serve up specialty hot and milk teas.  We got the rose milk tea, made with a red tea and rose syrup.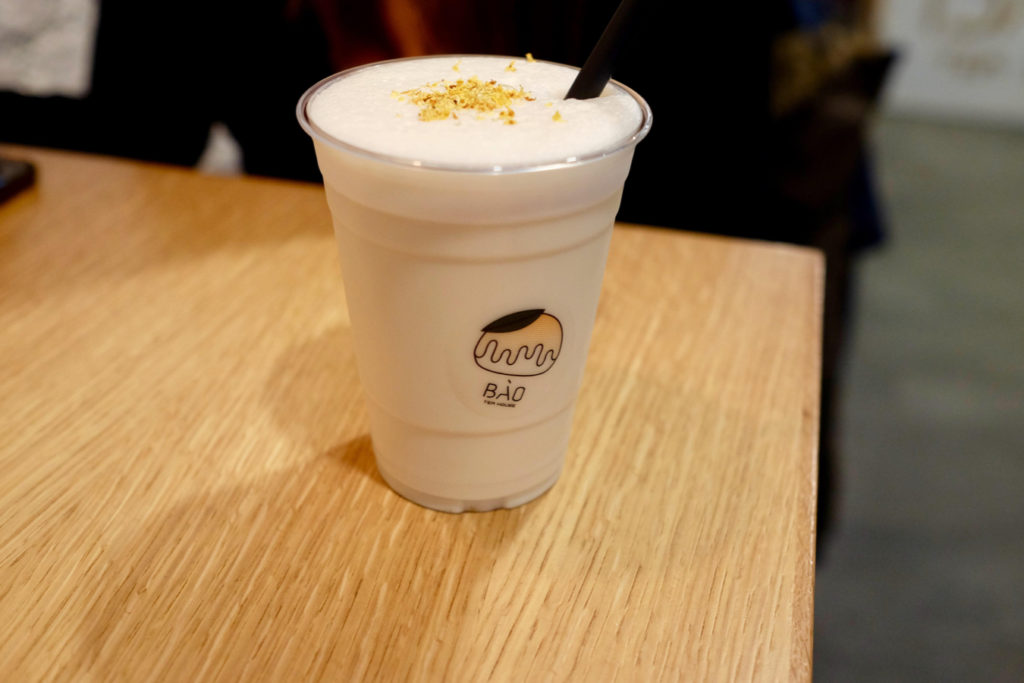 Now if you'd like a nice sit-down meal, you can head north to Pasta Eater, a new restaurant serving up both traditional and inventive Italian dishes.  The appetizer trend toward the classics – like this salad, made from arugula, cherry tomatoes, and shaved Parmesan cheese, that we started our meal with …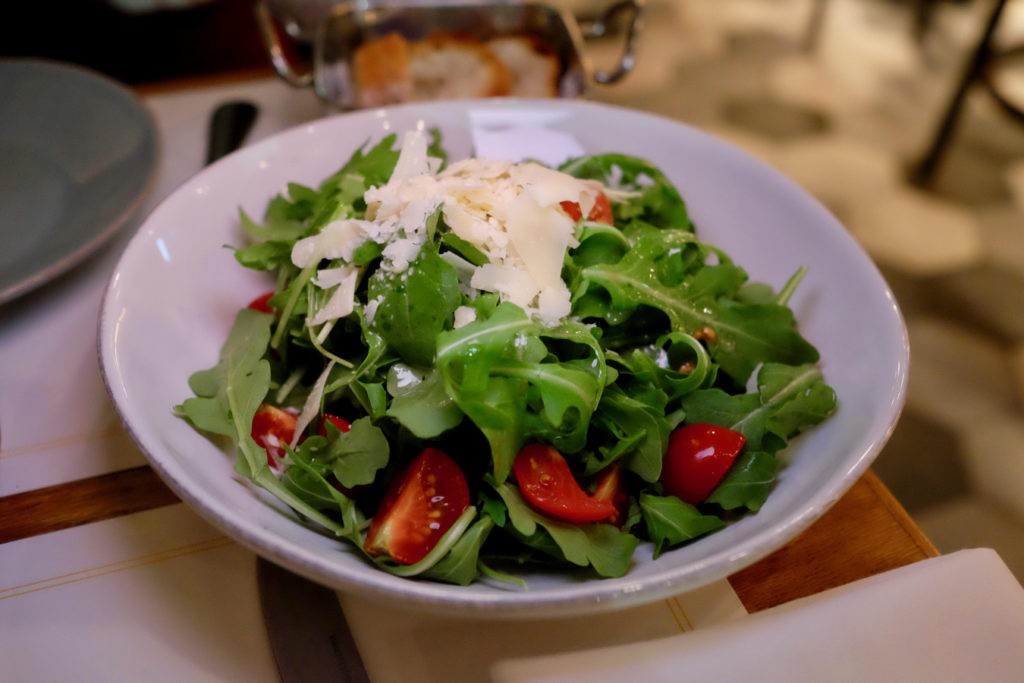 … and this order of eggplant parmigiana.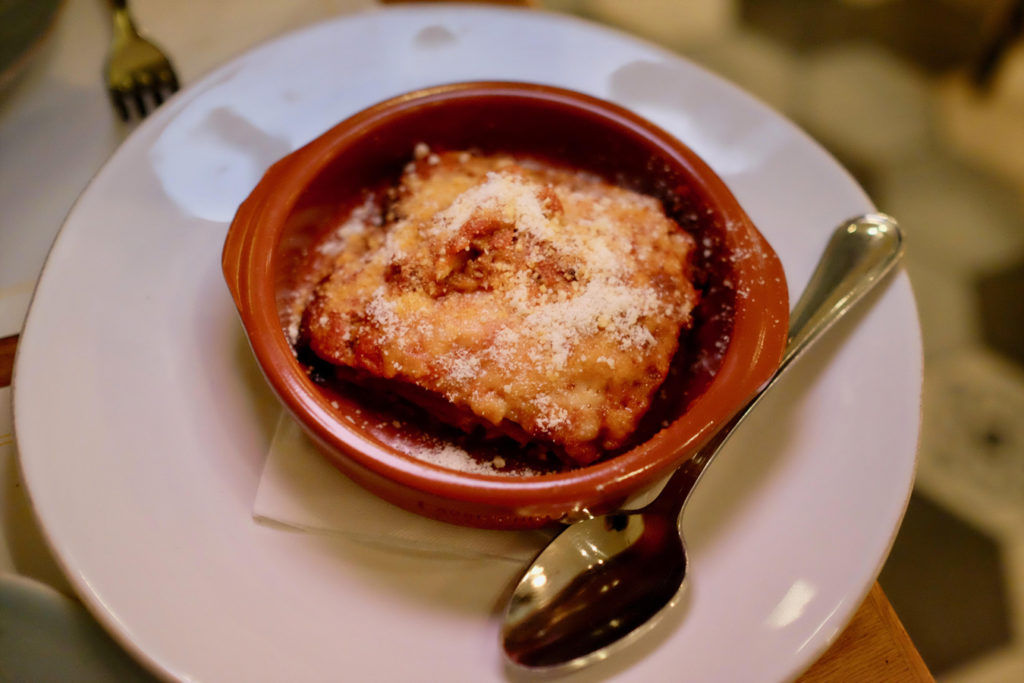 And then we had to try some of their interesting pasta – Miriam went with the cacio e pepe, because that's one of her favorite pasta dishes but also because at Pasta Eater it's prepared in a wheel of pecorino cheese.  Here it is in all its cheesy glory: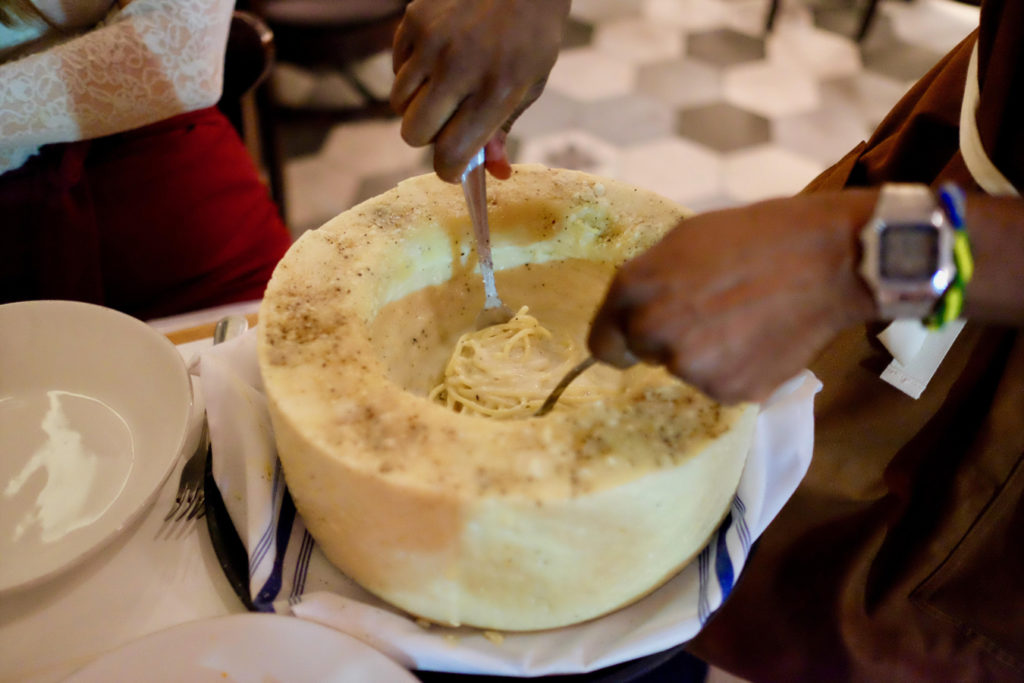 And this is the cacio e pepe in its final form: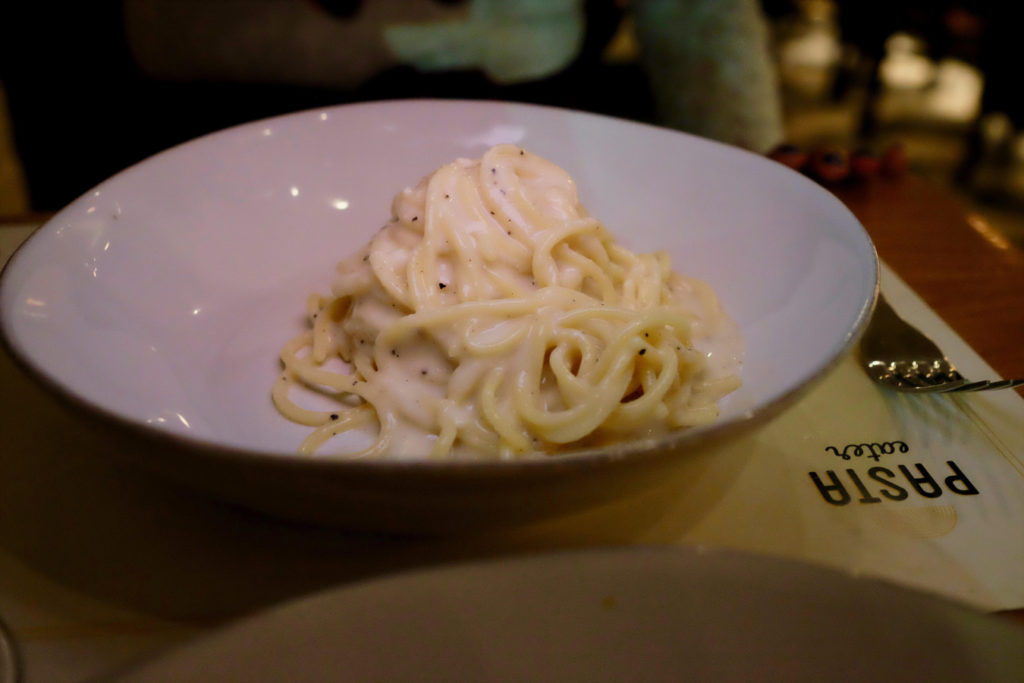 And Cyril got the pappardelle, with a wild boar and black truffle ragú.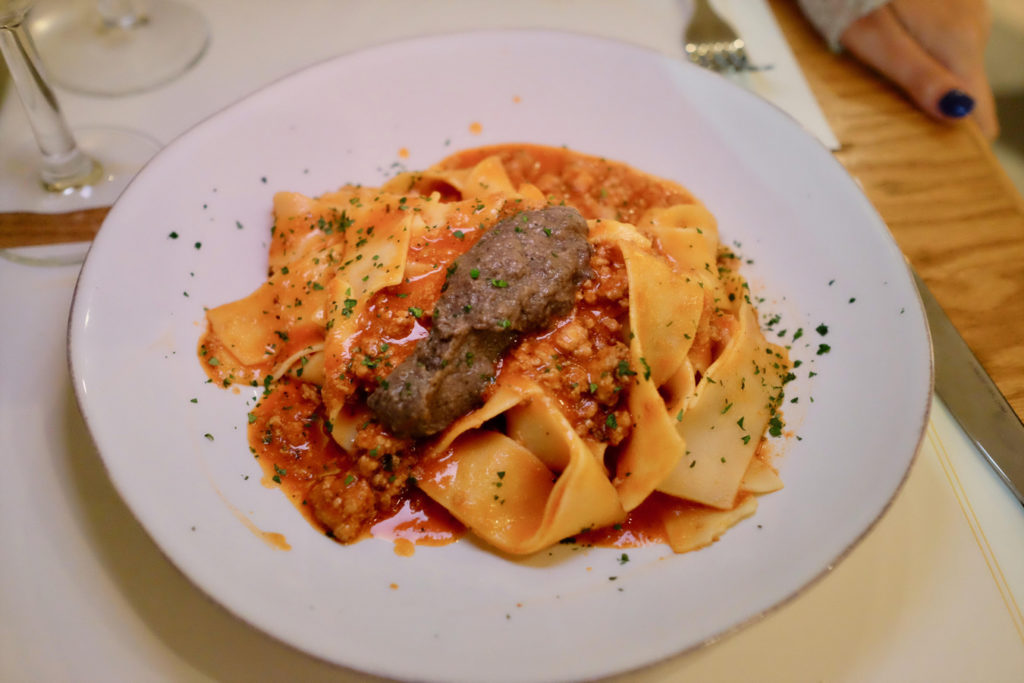 So as you can see, these two places are pretty different, even though they're in the same neighborhood.  Bào Tea House serves up a unique type of casual food from China – you can think of bào as little sandwiches filled with all kinds of tasty toppings, and it's nice that you can get some with vegan fried chicken as well as more meaty fillings, plus some tasty teas.  And if you're looking for a more elevated meal, you can head up to Pasta Eater for some really interesting and tasty dishes – after all, there's not very many places where you can watch your food emerge from a wheel of cheese.  There's a ton of restaurants, both old and new, around Greenwich Village, but we'd like to recommend these two places as just a small sampling of all the different types of things you can eat in the area.