Why a pie? you might be asking.  After all, it's not time for a pie-eating holiday right now, and this isn't even a seasonally appropriate pumpkin pie.  But in fact, Miriam did make a pumpkin pie (with a chocolate ganache bottom) last week in a baking class with Pels Pie Co., and as part of that lesson she came home with enough dough to make two more pies.  So we dug through our wish-list of dessert recipes – the ones we've been saving up but haven't yet had a occasion to bake for – and found this one from the New York Times.  And since it just so happened that we were visiting Cyril's family this past weekend, we thought this would be a nice treat to make for everyone.  It was – we all enjoyed the fresh fruit, and the simplicity of this pie made it pair well with ice cream.  So here's how you can make it for yourself.
You'll need:
An 11-inch pie crust, or if you're making the crust from scratch gather:

Flour
3/4 stick of butter

A small jar of strawberry preserves
A pound of strawberries
Sugar
Whipped cream
Vanilla ice cream
If you're making the pie dough from scratch, measure a cup of flour into a large bowl and sprinkle in 1/2 teaspoon of salt.  Make sure your butter is cold and chilled, then take it out of the fridge and cut it into pieces.  Place these in the flour and use your fingers to break them up, then combine everything with a fork until the mixture looks like crumbs.  Prepare a glass of ice water and pour in 4 tablespoons of water, kneading everything with your hands until a dough comes together and adding extra tablespoons of water as needed.  Roll the dough into a ball, wrap in plastic wrap, and refrigerate for at least 15 minutes, then roll it out on a floured surface until you have an 11-inch circle.
Of course if you have a pre-made pie crust you don't have to do those steps, but in any case press your pie crust into the bottom of a springform cheesecake pan.  Use a fork to make a few pricks in the bottom of the dough – this will help prevent the crust from bubbling up while baking.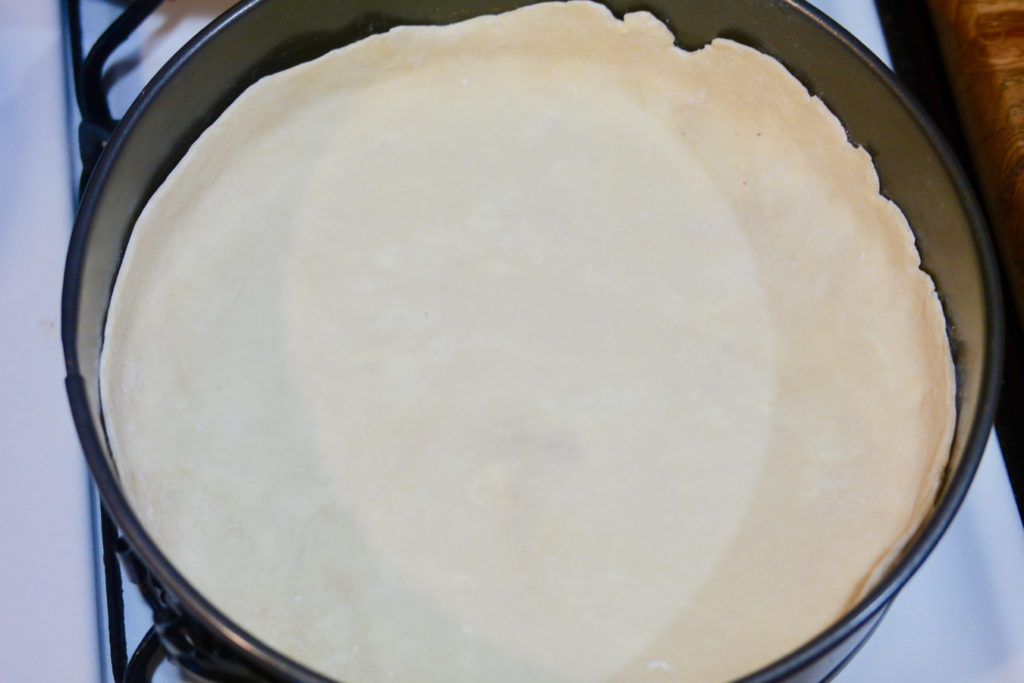 Place a sheet of parchment paper over the dough and weigh it down with dry rice or beans.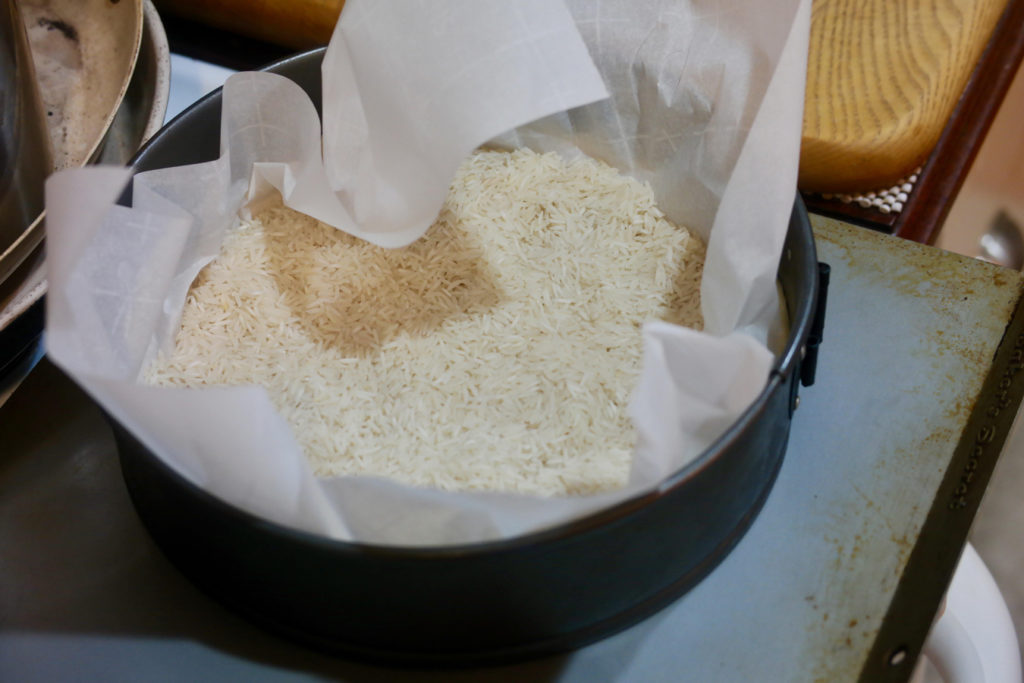 Then bake the crust at 400°F for 20 minutes, remove the parchment paper, and bake for another 9 minutes or so until it's lightly browned.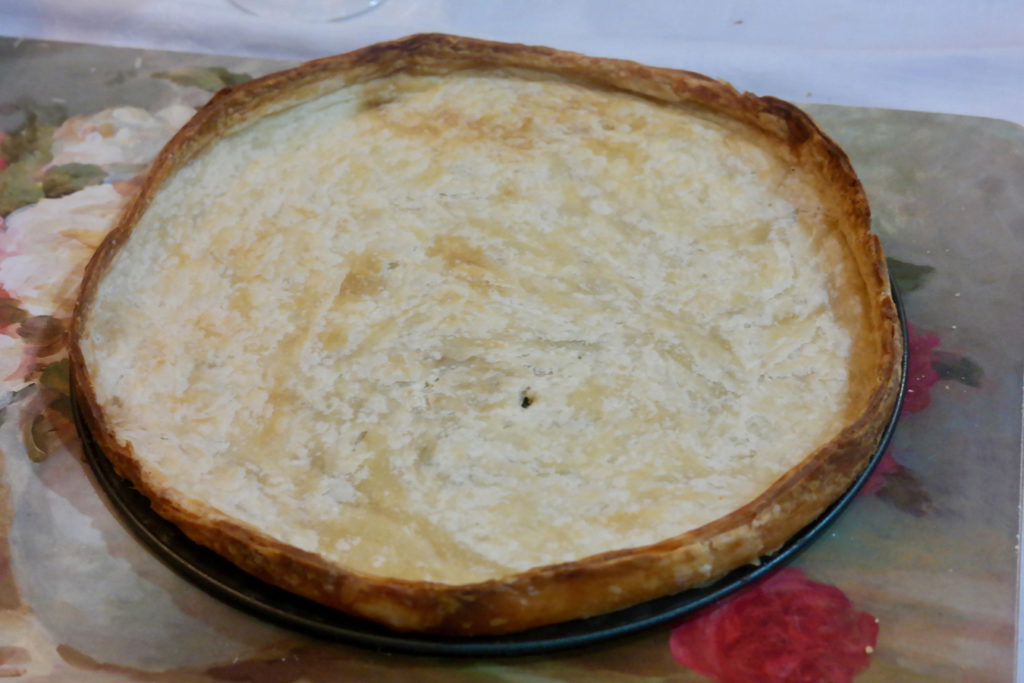 Make sure the crust cools for at least half an hour, then spread strawberry preserves over it.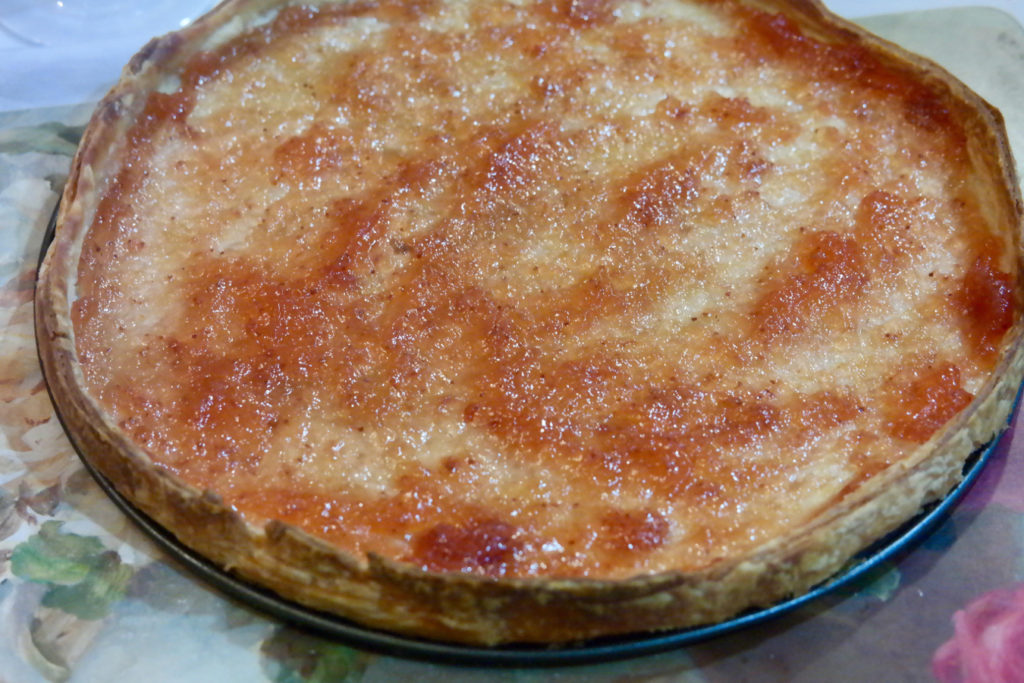 Now cut the stems off of all your strawberries and slice them into quarters, then place them in a bowl and mix with a sprinkling of sugar.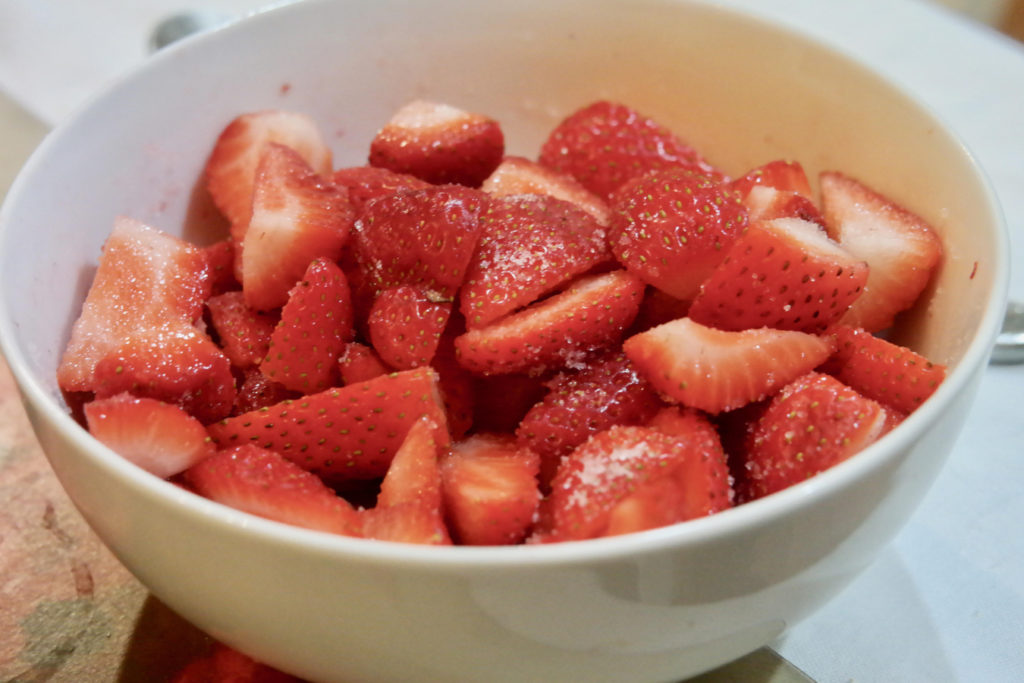 Cut the pie crust into 6 pieces and place each on a plate.  Cover each wedge of pie with a generous handful of strawberries, then top with a scoop of ice cream and some whipped cream.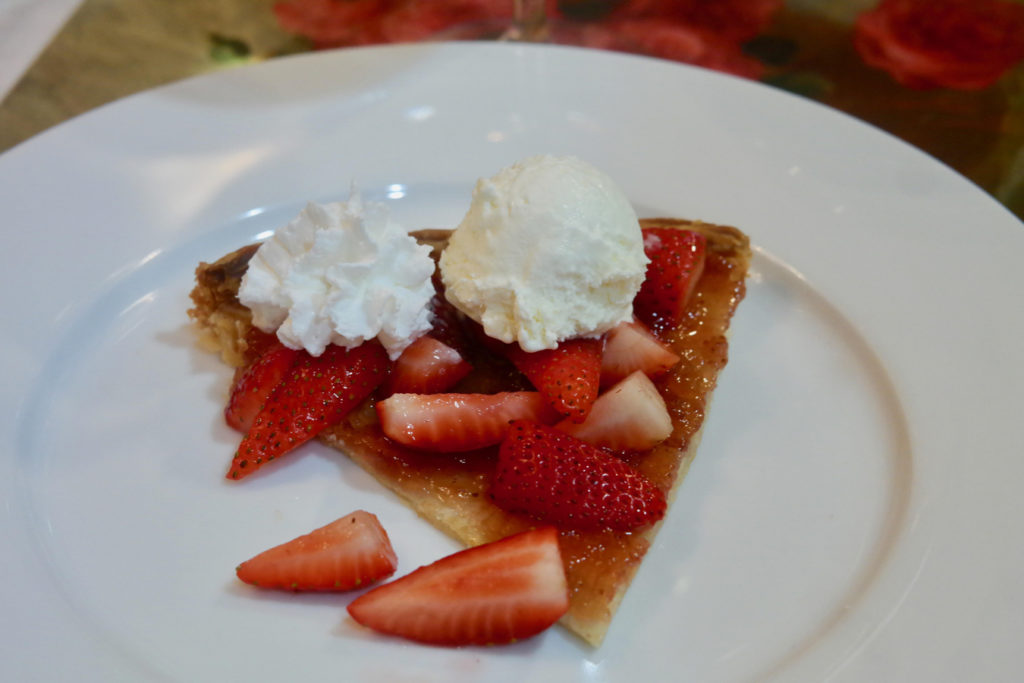 And that's all there is to it – unlike a lot of other pies, this one doesn't need to go in the oven for a long time because you're only baking the crust, not the filling.  That makes it pretty easy:  aside from making the dough there's no mixing and not a lot of ingredients, and if you get a pre-made pie crust this recipe is almost effortless.  And what you get in return for your not-so-hard work is a very fresh, cool, and crisp fruit pie that's sweet, but not overly so, and a nice excuse to some eat ice cream and whipped cream.  Miriam's not usually a fan of fruit in pies because she doesn't like baked, hot fruit, but this pie shows that uncooked fruit can make for an excellent main ingredient in a dessert.