There's seemingly a million different ways you can cook up eggplant:  you can make it into a parmagiana, or a piccante, or you can put it on a pizza or pair it with peanut sauce, among many other things.  That's why it's a staple of vegetarian cooking – it's hearty and versatile and can take the place of meat in a lot of dishes.  Recently we tried a new version of eggplant, which we based off a recipe we found in the New York Times, where you pan-fry sticks of eggplant and plate them with ricotta cheese, herbs, and honey.  We liked all the different tastes that melded here with the eggplant, but the fact that this was an easy and quick recipe was definitely also a plus.
To make this, you'll need:
A 1 1/2-pound eggplant
Olive oil
Garlic
A 12-ounce container of ricotta cheese
Honey
Red pepper flakes
Basil
First, cut your eggplant into slices that are about 3 inches long and an inch wide – they should be about the size of steak fries.  Lay these pieces out on paper towels and sprinkle them with salt to help release their water.  Leave these to sit for at least half an hour.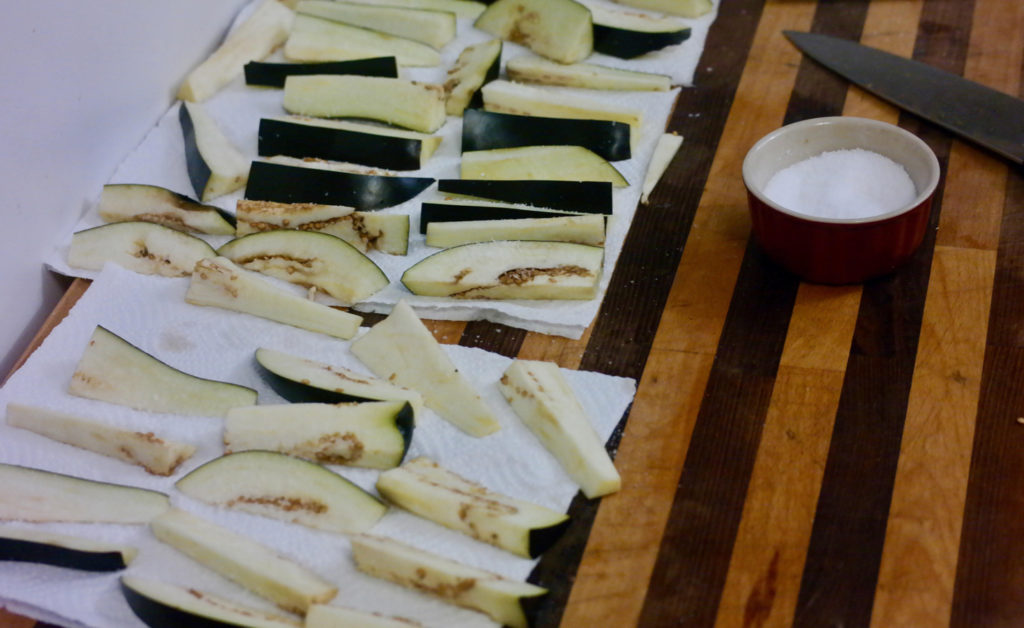 Then heat 1/4 cup of olive oil over medium heat in a large skillet.  Pat the eggplant slices dry and place them into the pan to fry without overlapping – you can do this in multiple batches if you need to.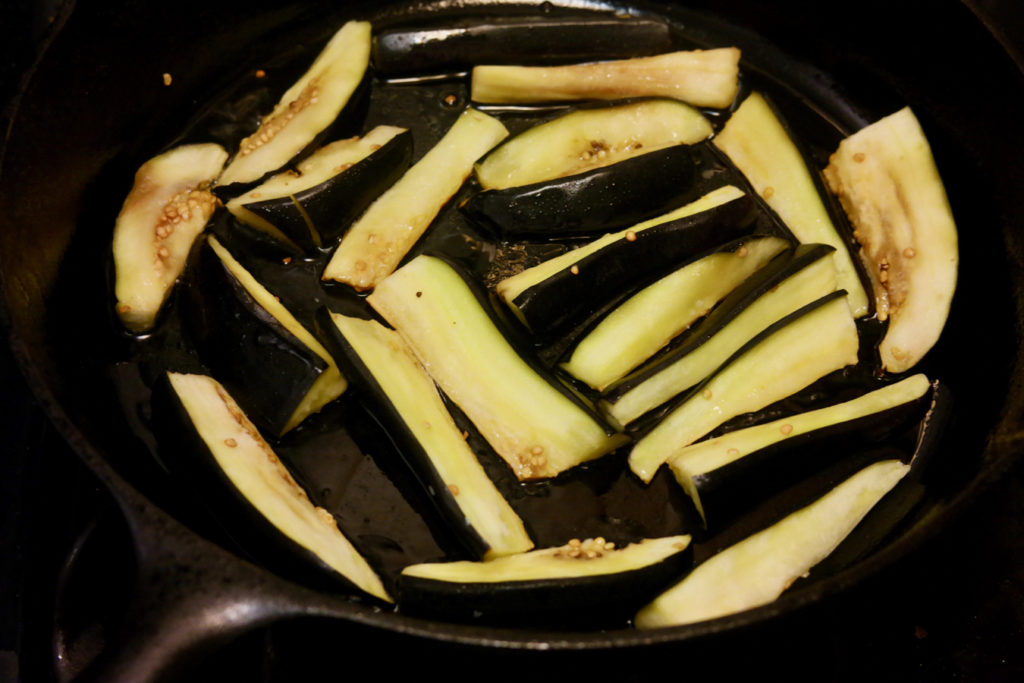 Cook until the slices are browned on the bottom, then flip over and fry on the other side.  When each piece is done, place on another set of paper towels to absorb the excess oil.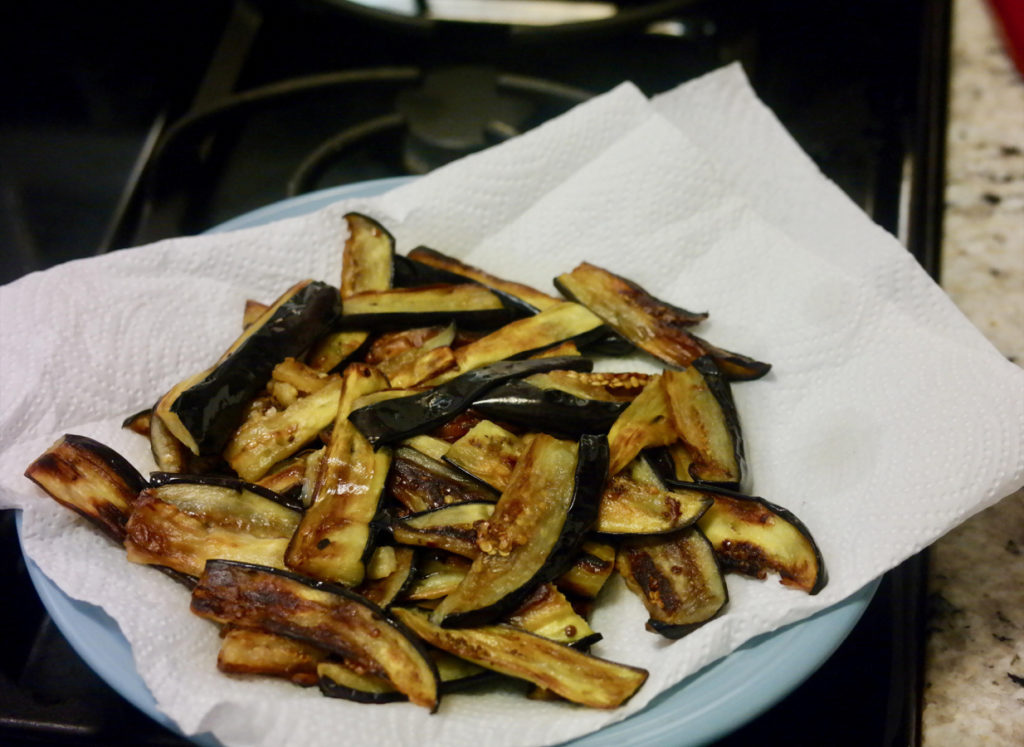 Meanwhile, slice up 5 garlic cloves, and once the eggplant is done cooking, place the garlic into the pan to fry for just 1-2 minutes.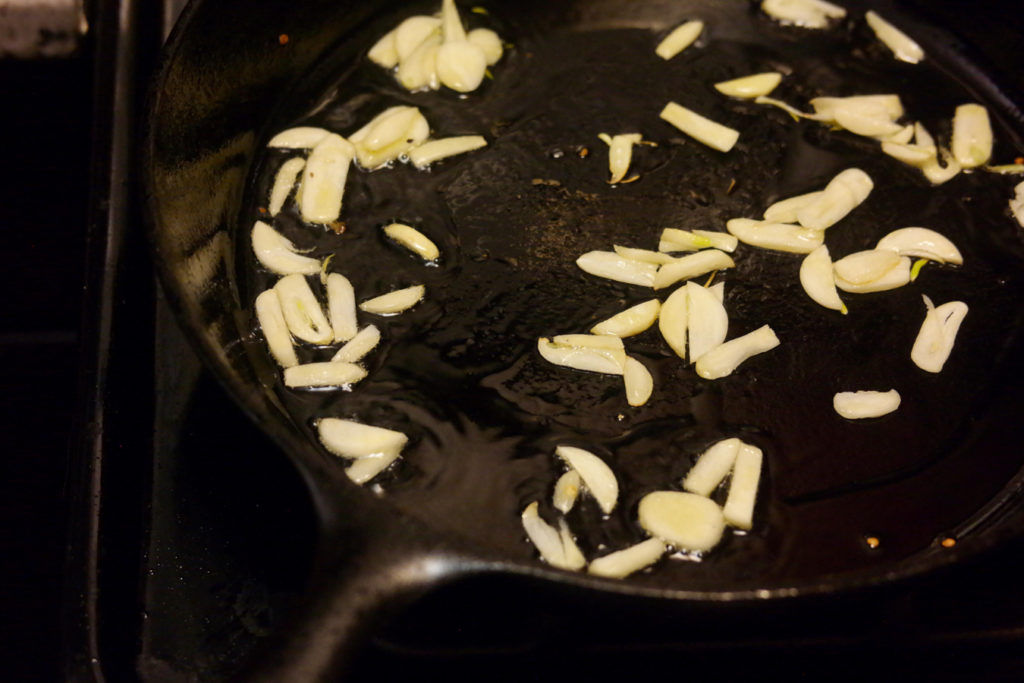 Then put the garlic on paper towels as well to cool off.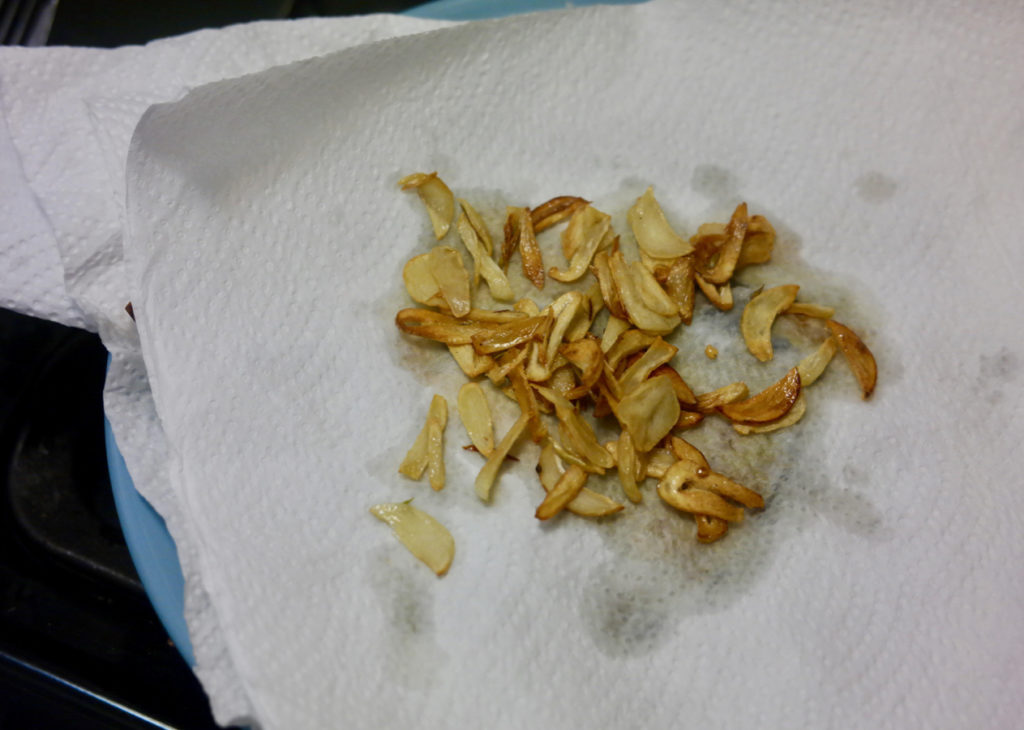 Now you should be ready to assemble everything:  smear a generous amount of ricotta onto a plate and top with some eggplant and garlic slices.  Drizzle on honey, sprinkle with red pepper flakes, and place some basil leaves on top.  You can make multiple plates like this until you've used up all your eggplant and garlic.
And there you have, all on one plate, some creamy ricotta, rich fried eggplant, sweet honey, spicy red pepper flakes, and cool green basil.  Even though that's a lot of different flavors, they all go together really well and make for a great plant-based dish.  And while you do need to wait kind of a while for the salted eggplant to release its water, and the frying takes some time too, there's only a little bit of prep work involved and the whole thing comes together quickly.  We thought that pairing eggplant with ricotta and some honey and basil was an interesting take on this vegetable, and if you decide to make it for yourself we think you'll like it too.