We here at Actually Tasty have been eating good lately – not just at home, but all around New York as well.  We love sharing our restaurant finds, so today we're going to show you two places that we got to visit recently.  These spots serve up food from different parts of the world, but they can both be found just half a mile from each other in the Astoria neighborhood of Queens.  Astoria is a pretty diverse place: it used to be known as an Italian and Greek community, but in more recent years it's also become home to immigrants from the Middle East.  That multiculturalism is reflected in the food you can get at these two places and many other restaurants in the area.  And so here's where we went and what we'd recommend, but just be warned that there are some images of meat here.
Our first stop in Astoria was Sac's Place, which has been in the neighborhood for over twenty years but recently re-opened a few blocks down from it's original location (and they also have an outpost in Jackson Heights).  Sac's is most well-known for their pizza so of course we had to try a small pie, which we got topped with hot cherry peppers.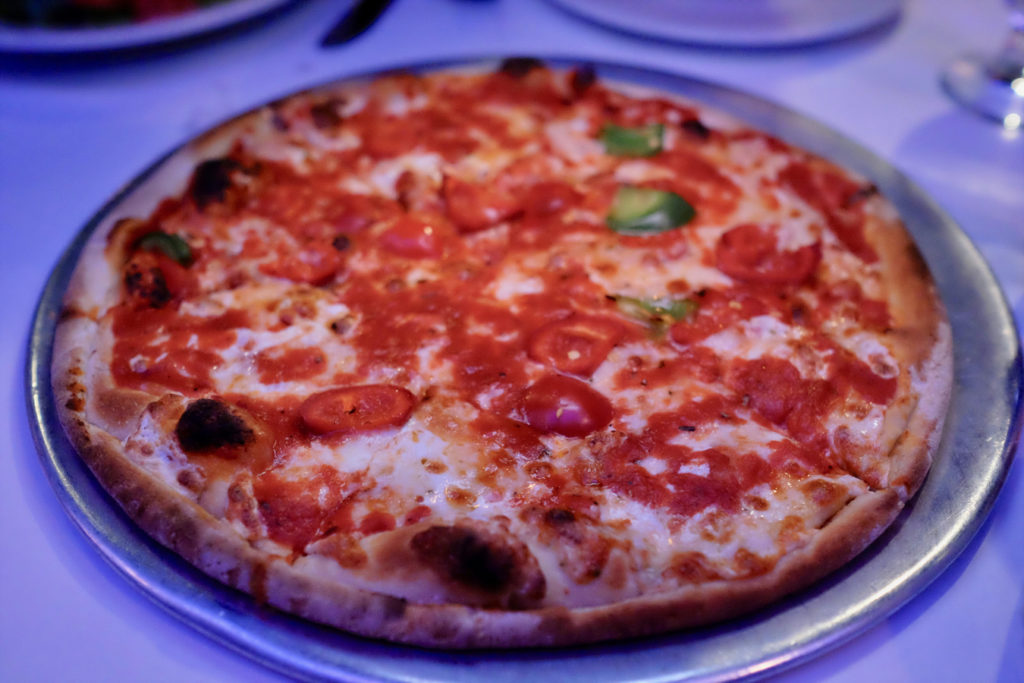 But the rest of the menu focuses on Italian comfort food, so we tried some of that as well.  Miriam went with the homemade roasted pepper and smoked mozzarella ravioli, which is served in a creamy red pepper sauce.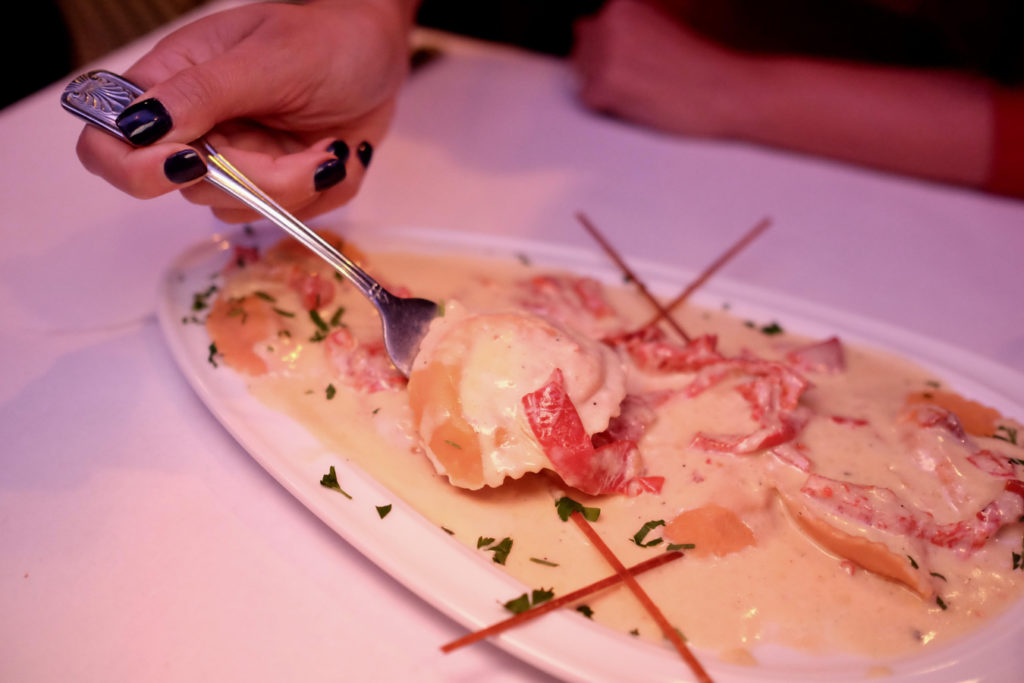 And Cyril got one of the specials they were offering the day we went:  a grilled sausage served on top of wilted greens, with sides of roasted white and sweet potatoes and escarole and beans.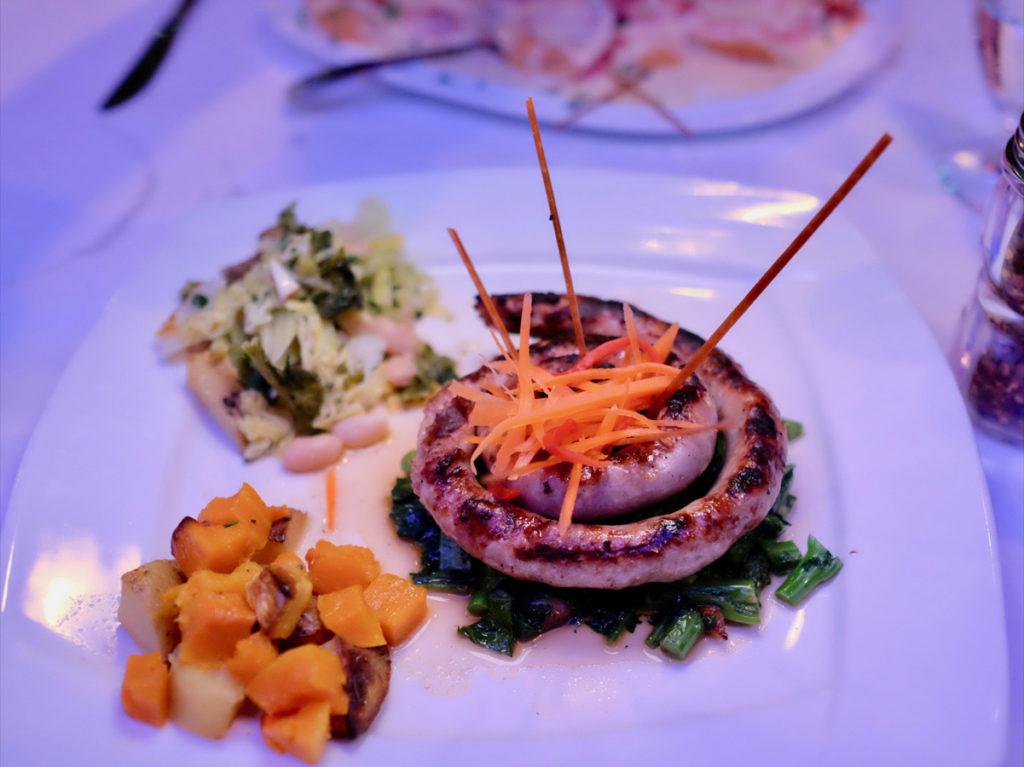 And to top it all off, every meal comes with this delicious house tomato focaccia.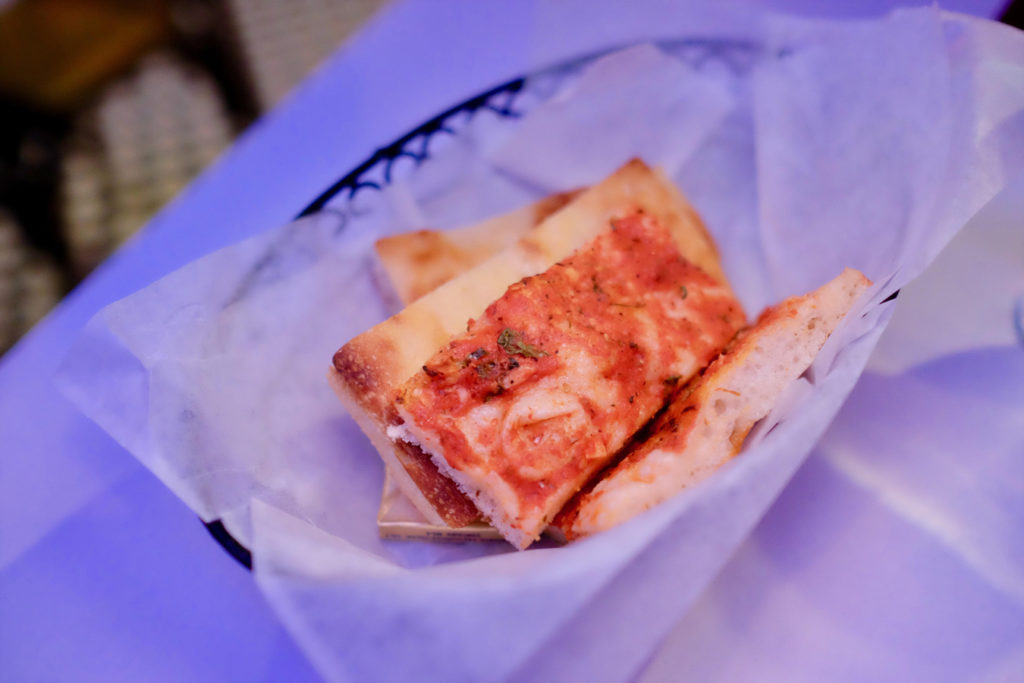 Then if you make your way over a few streets to Broadway you can find Lokanta, a new Turkish restaurant.  Turkey's cuisine can be pretty vegetarian-friendly, so we were able to make a meal out of a bunch of different mezzes.  Clockwise from the top left, we got:   muhammara, a dip made from red pepper, walnuts and garlic and served with some homemade bread; bourekas filled with feta cheese and dill; stuffed grape leaves; and an eggplant salad.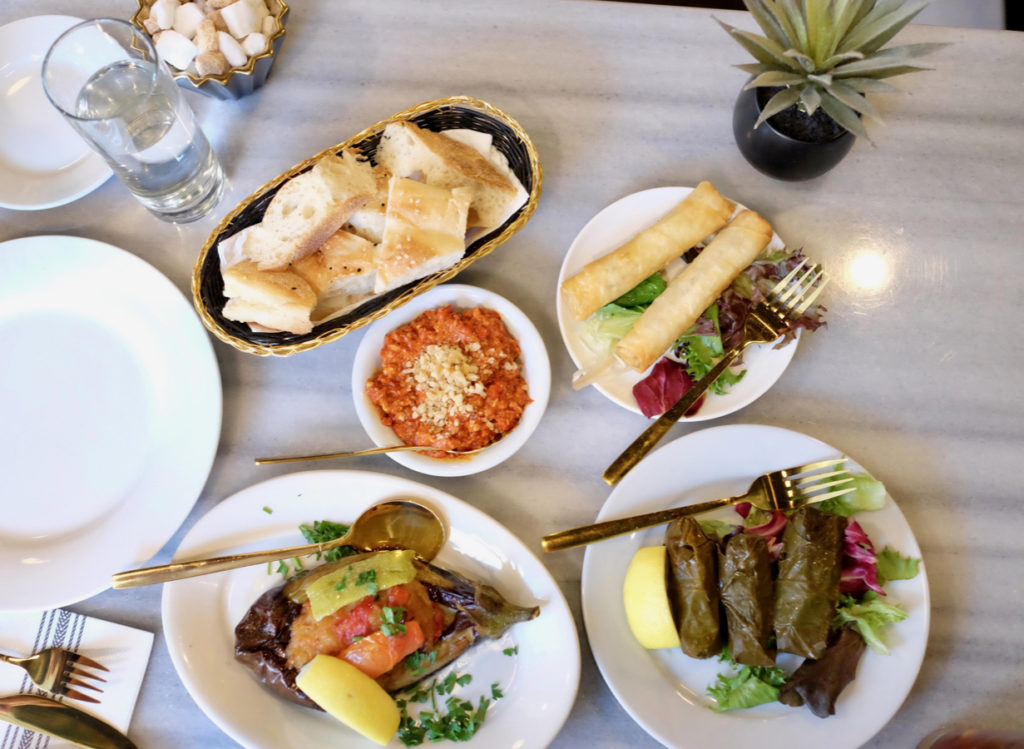 Cyril also decided to try one of the specials of the day, which was scallops in a parsley-garlic-butter sauce.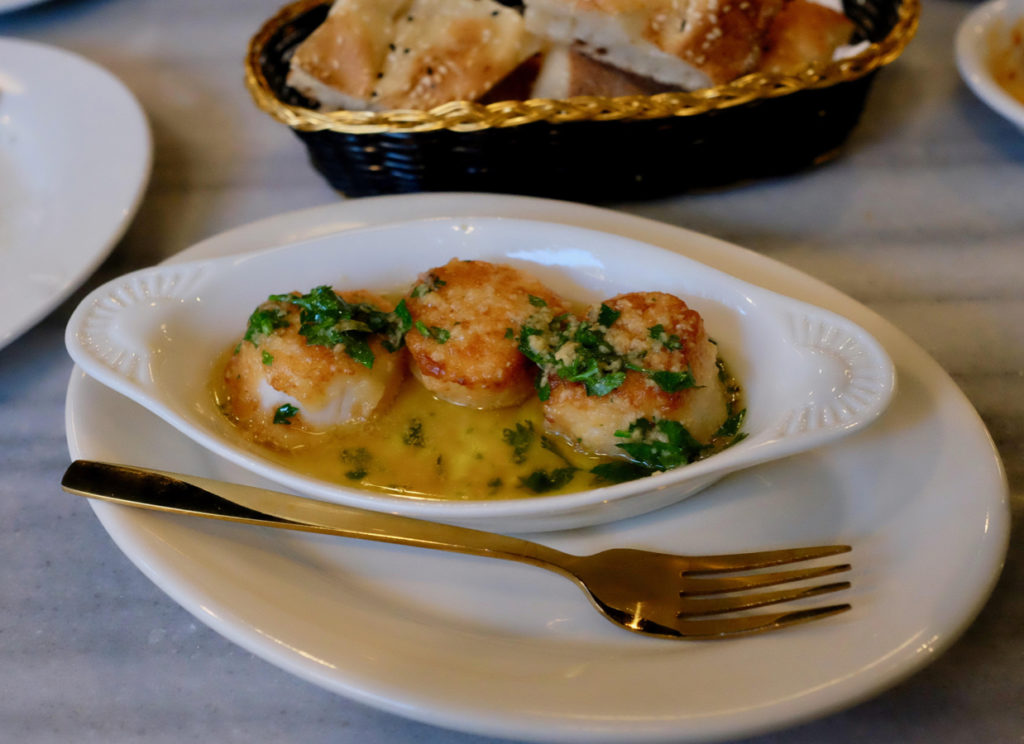 And for dessert, we split an order of almond pudding and a small Turkish coffee.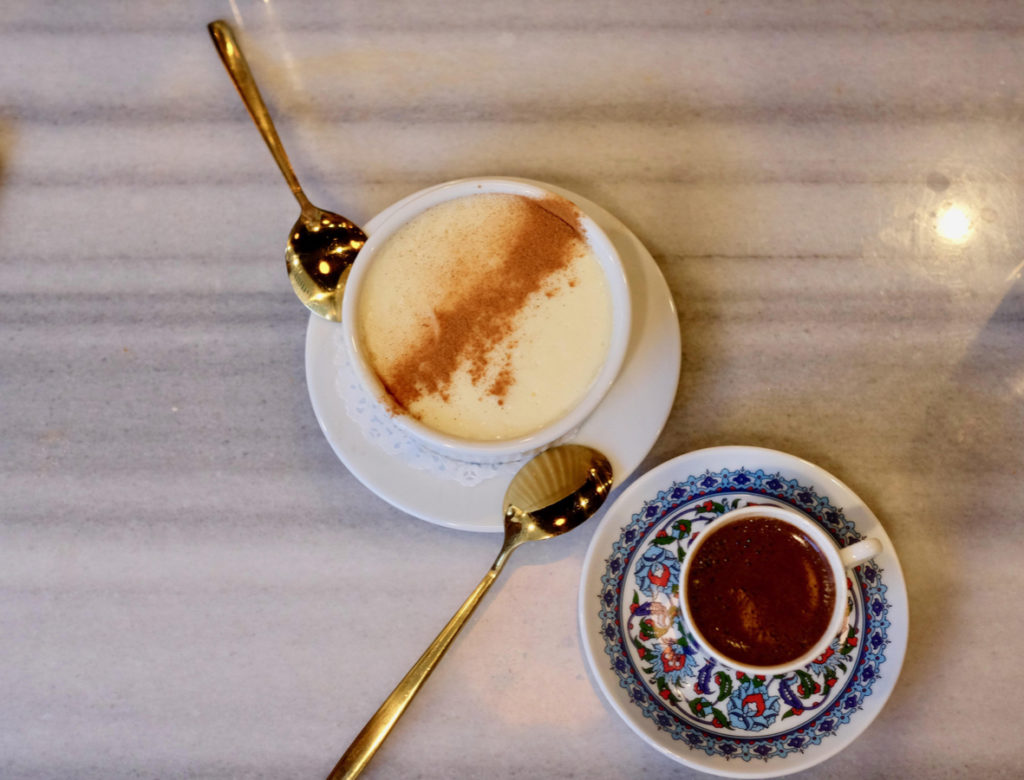 Lots of people only think of Manhattan, and maybe now Brooklyn, as the places to go for good food in New York.  But in fact, Queens has some amazing hidden gems that let you sample things from all around the world.  Astoria is just one stop away from Manhattan on the train so it's pretty easy to get there and try these two places out.  So whether you want to get some pizza and pasta or a Turkish feast, check out what the neighborhood has to offer and get yourself something excellent to eat.