There's so many fantastic things to eat in New York and we try to sample a little bit of it all:  food from all around the world and from fancy places but also from simple, quick spots.  That's where today's post comes in, because we're going to highlight two casual restaurants where you can grab a bite on the go.  Even better, they're both just a few blocks from each other on the Lower East Side of Manhattan.  These places may be casual, but that doesn't mean they're not delicious –  they're incredibly tasty places where you can get some excellent food.  However, as a warning, we want you to know that we're going to show images of meat-based dishes here.
First, some pizza.  Speedy Romeo is a pretty famous pizza shop that first opened in Clinton Hill, Brooklyn but has since expanded to a second restaurant on the Lower East Side.  It's at this location that you can find Stiletto's Slice Shop, which serves up individual slices of pizza if you don't want to commit to a whole Speedy Romeo pie.  We decided to check out what was on offer there, and while we chose to sit and eat at the bar you can also easily take your slices to go.  Here's what we got:  clockwise from the top left is the Chorizo Libre (sausage, fontina cheese, white sauce, and hot sauce), the Brocky Balboa (broccoli, Provel cheese, fried garlic chips, and white sauce), the Ze Plain! (made with four cheeses), and the Truffle Shuffle (with pepperoni, salami, Provel, and ranch).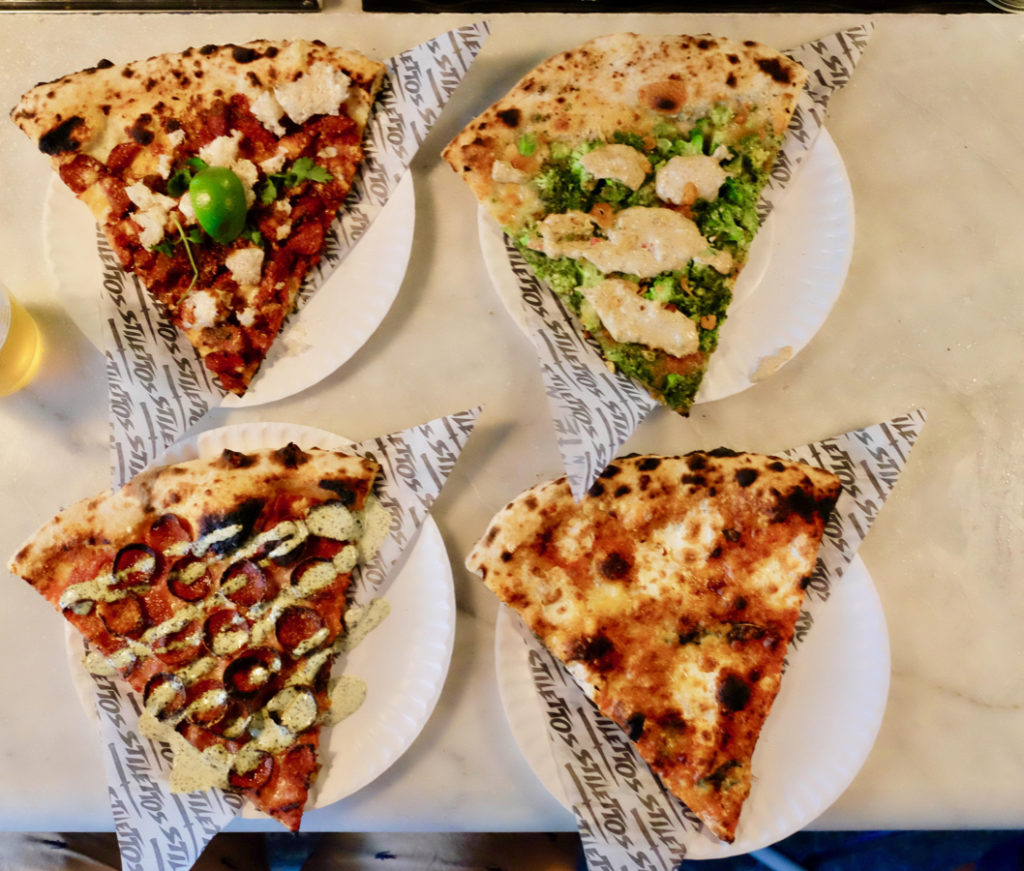 If you're not quite feeling up for some pizza, you can also head to a nearby branch of Vanessa's Dumpling House – there's one only half a mile from Speedy Romeo's, but you can also find locations in Williamsburg, Long Island City, and the Financial District.  As you might be able to guess from the name, many of the items on Vanessa's menu are some form of dumplings, like this noodle soup made with veggie broth and vegetable-stuffed dumplings: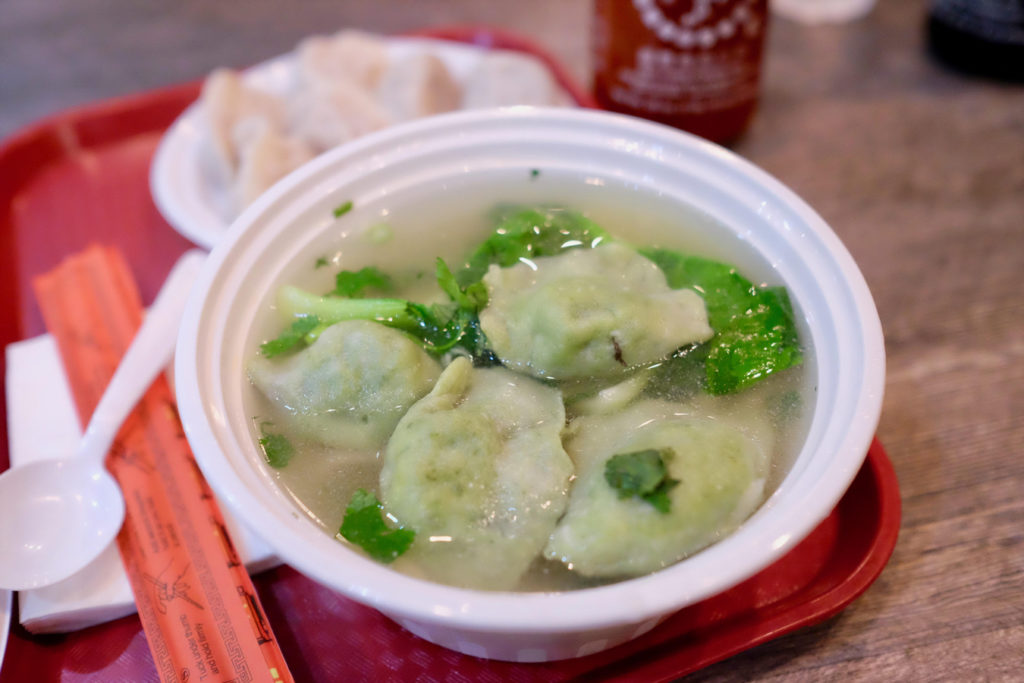 But you can also get a wider variety of Chinese dishes, like these dan dan noodles with a spicy beef sauce.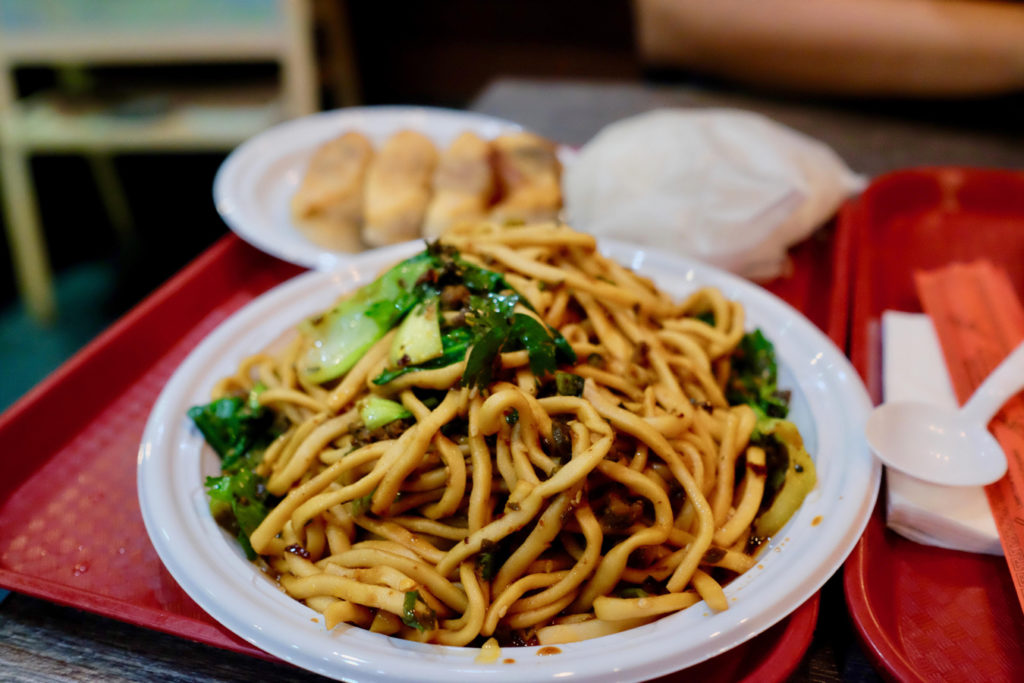 And this steamed bun, filled with a vegetable mix.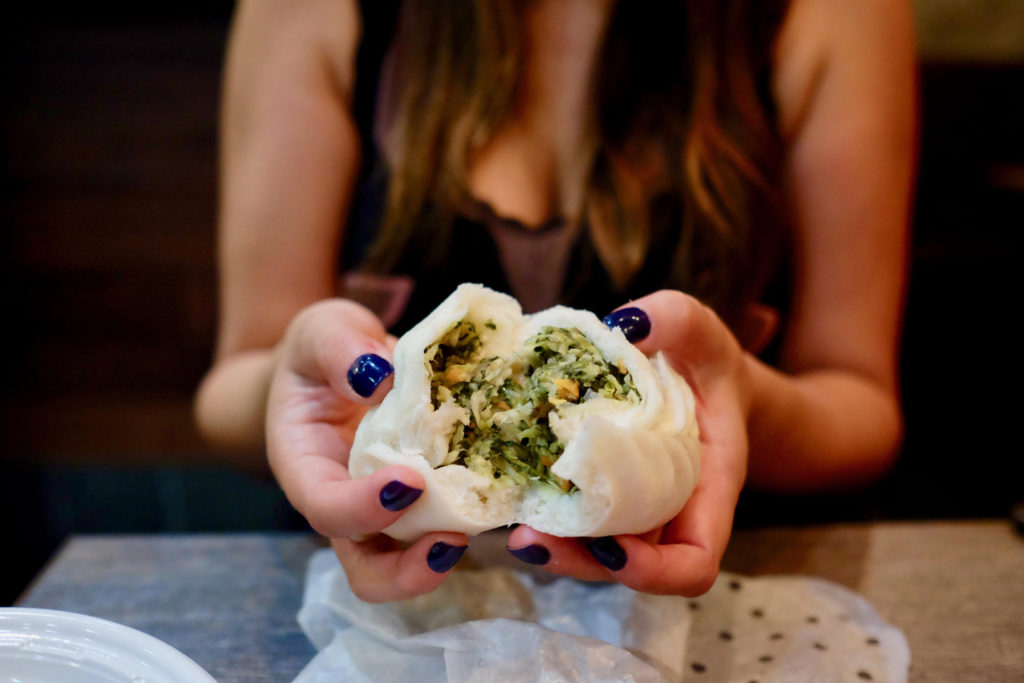 So there you go:  in just one neighborhood you can get some excellent pizza slices or Chinese dumplings.  These two places are proof that fast food doesn't have to be greasy, bland, or unhealthy – a tasty slice or a  savory dumpling soup can be had for cheap in just a few minutes.  That's the beauty of food in New York, that you can get any kind of food at any price point, and great things to eat are just around every corner.