Winter came on rather quickly and unexpectedly this year – in fact, there's snow on the ground in some parts of New York – so you know what that means?  It's soup weather!  Lucky for us (and for you as well), there's tons of soup recipes out there that are either already vegetarian or can easily be made vegetarian if you sub in vegetable-based broth.  Today's soup recipe is one that Miriam's been making for a long time, and we're honestly not quite sure of its origins.  When Cyril tried it for the first time recently he pronounced it delicious, so we'll take that as a ringing endorsement.  What makes this soup a chowder is how hearty and creamy it is, which really helps warm you and fill you up on these ever-colder nights.  So let's get you started on making some awesome soup!
You'll need:
3 red potatoes
2 carrots
A 14.75-ounce can of creamed corn
Milk
Cheddar cheese
Paprika
First, you can cut your potatoes into bite-sized pieces and slice your carrots thinly.  Place them in a Dutch oven with 1 1/2 cups of water and let them simmer over medium-high heat for 10 minutes.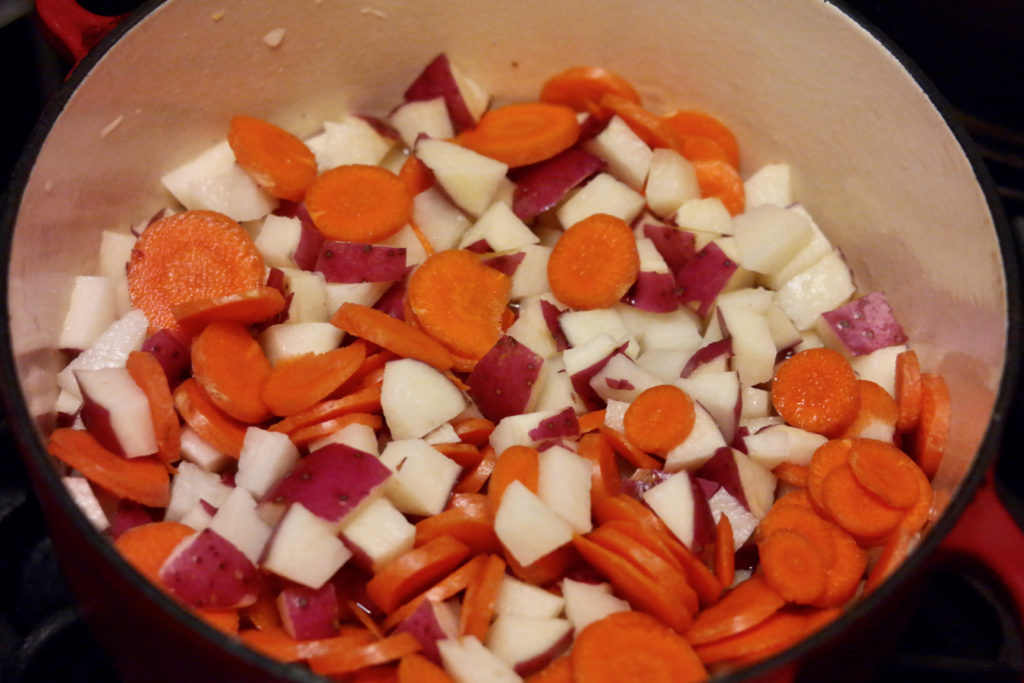 Then add in the creamed corn and cook for another 5 minutes.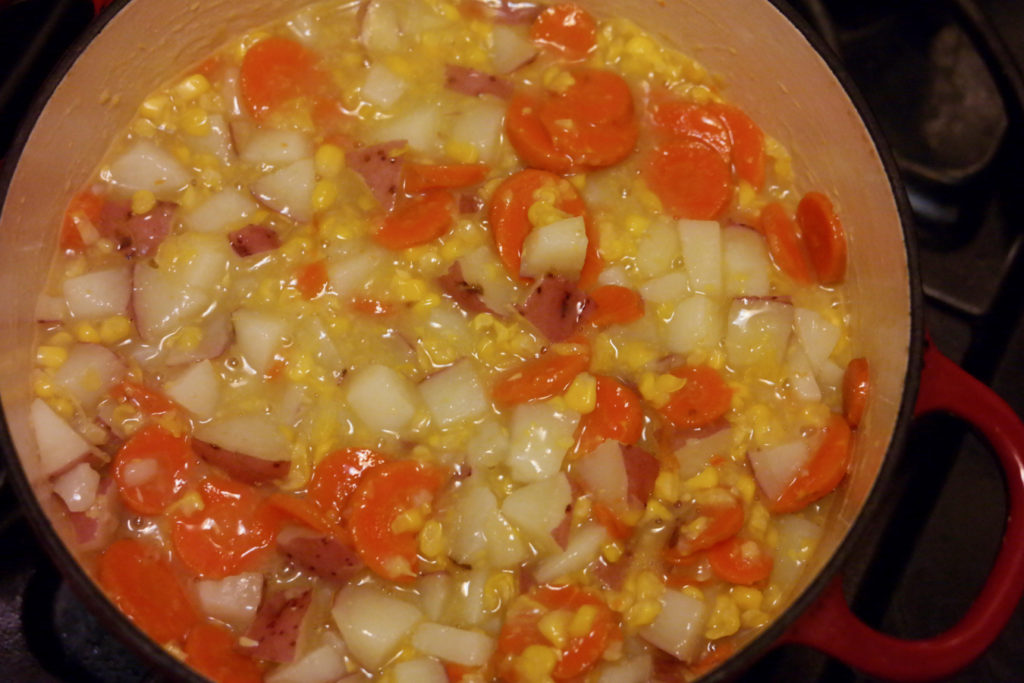 Now pour in 1 1/2 cups of milk.  Grate up about 2/3 cup of cheddar cheese and stir that in as well, mixing until you have a smooth soup and the cheese is melted.  Take the soup off the stove immediately and dish out into individual bowls.  Top with extra cheese and a sprinkling of paprika.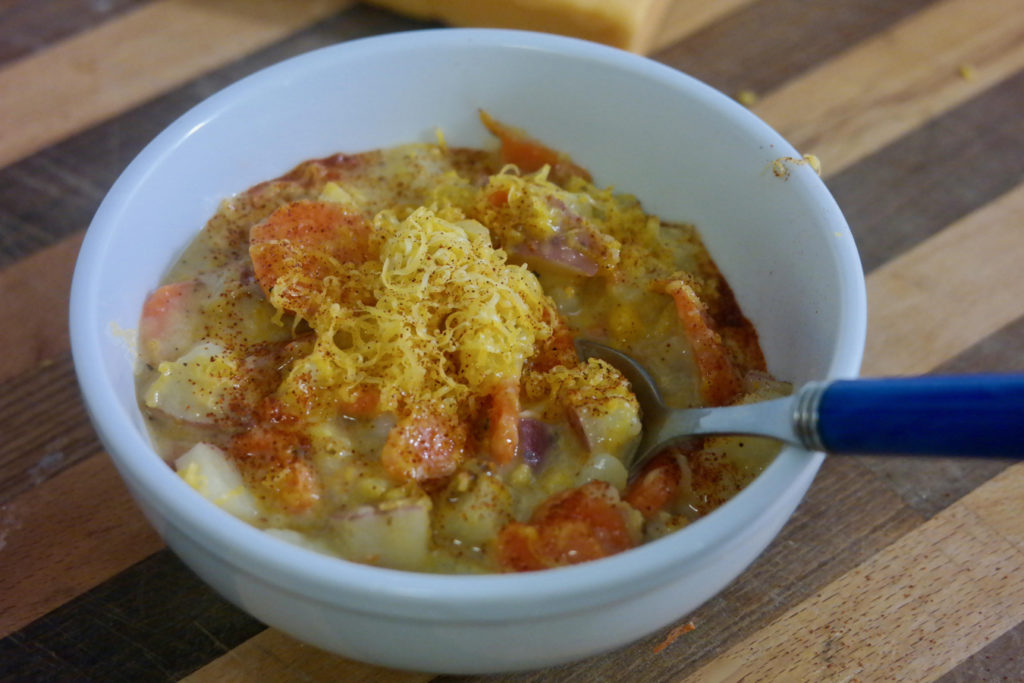 This is yet another of our super easy, meatless soups.  The potatoes give it a really thick flavor and the milk makes it nice and creamy, and these two things are what make it a chowder.  Adding in corn, carrots, and cheese instead of the seafood that you might usually find in chowder gives this soup some great extra tastes and rounds out the whole thing, and with a little paprika on top you end up with a really great soup that entirely meat-free.  We split this recipe between the two of is to make a light, vegetable-based dinner, but if you're really hungry or really cold you can just go ahead and eat the whole thing yourself – we're not judging, because this is really one of the best milk-based soups we've had.  We hope you try it for yourself!