We know you've been waiting to see what we cooked for Thanksgiving this year, so here it is – a sweet potato cheesecake!  Yes, we know that might sound odd – after all, who puts vegetables in a dessert?  Cajuns do, that's who:  apparently southern Louisiana grows its own variety of sweet potato, and in New Orleans some restaurants use this local crop in their versions of cheesecake.  After finding this recipe in the New York Times we figured we'd give it a try, since sweet potatoes are a staple of Thanksgiving dishes and cheesecake is usually served at the end of our families' holiday meals.  And while we were a little apprehensive at first to combine these two foods, we really liked how this dessert turned out – it was rich and creamy like you'd expect a cheesecake to be, but not too sweet and just a little bit tart from the sweet potatoes.  So if you'd like to try this out for the upcoming round of winter holidays, we'll show you how.
You'll need:
A package of 12 graham crackers
Sugar
Butter
An 8-ounce package of cream cheese
Brown sugar
2 medium sweet potatoes
2 eggs
A small can of evaporated milk
Cornstarch
Cinnamon
Nutmeg
A 16-ounce container of sour cream
Vanilla extract
First you'll need to prepare your sweet potatoes:  scrub them and poke them all over with a fork, then place them in an oven-safe dish and roast them at 400°F for an hour.
Meanwhile, crush your graham crackers into crumbs (you should get about 1 1/2 cups from your crackers).  Melt 1/3 cup of butter and mix that with the crumbs, along with 1/4 cup of sugar.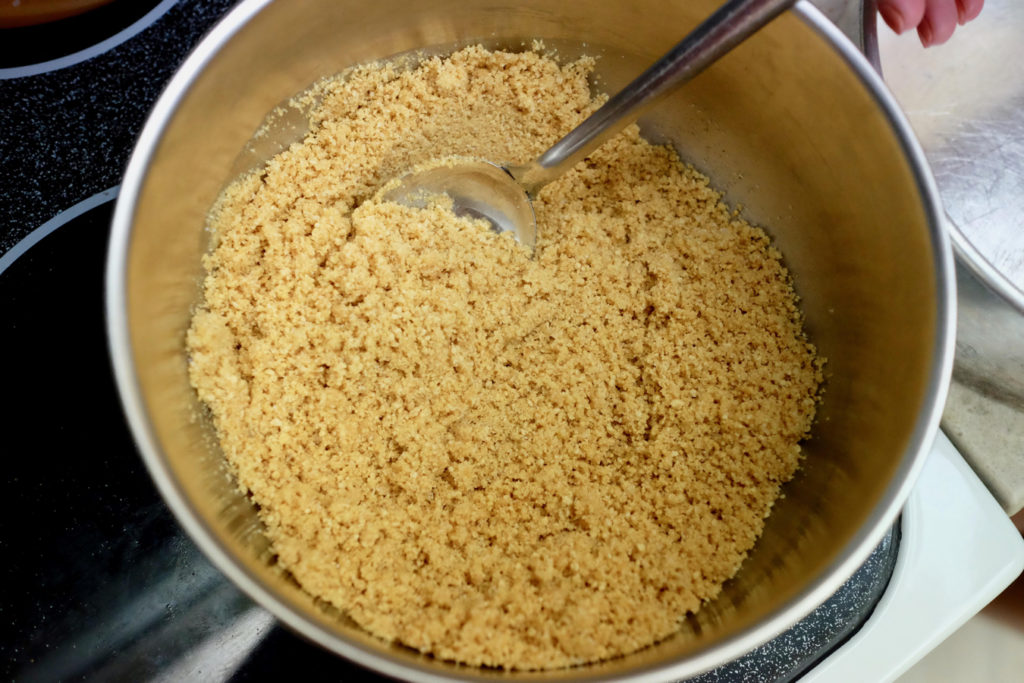 Press this evenly into an 8-inch springform pan and let it come about one inch up the sides of the pan.  Bake this crust for 6 minutes, then take it out to cool.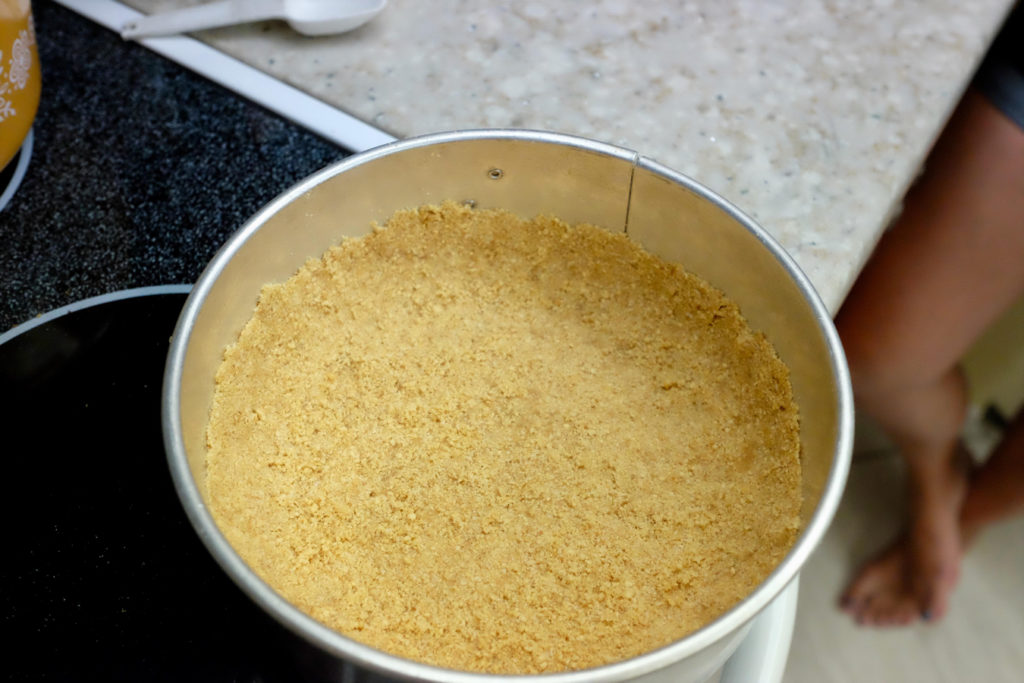 Once your sweet potatoes come out of the oven, let them cool as well until you can handle them.  Peel the skins off and mash the potatoes.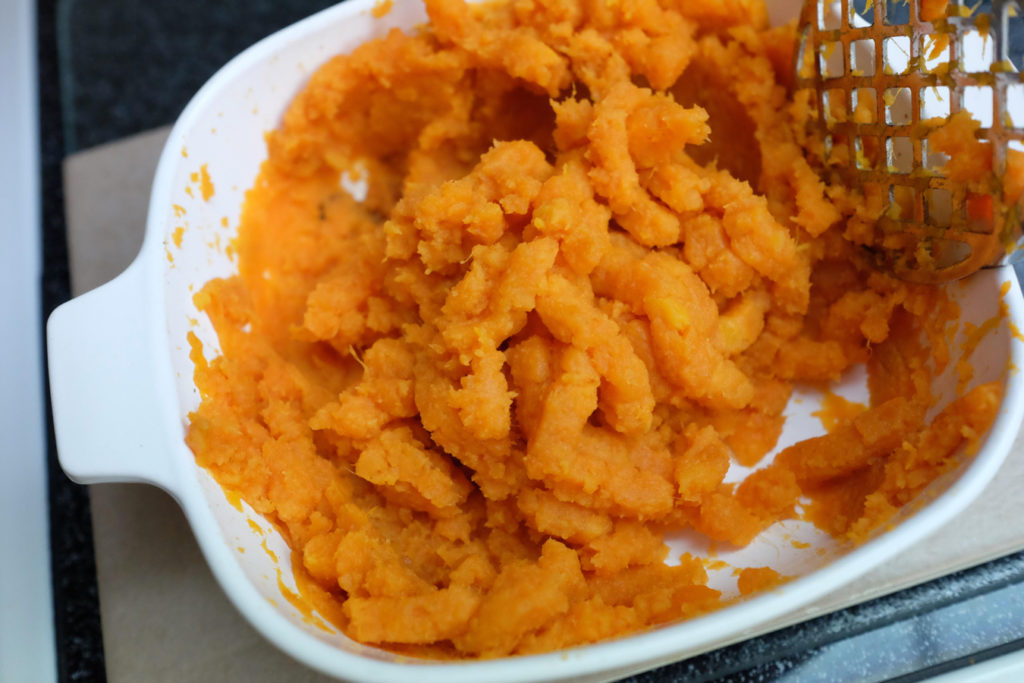 Now place your cream cheese into a stand mixer and beat it until it's smooth.  Add in a cup of sugar and 1/4 cup of brown sugar and mix well.  Pour in the sweet potatoes, both eggs, 2 tablespoons of cornstarch, 1/4 teaspoon each of cinnamon and nutmeg, and 2/3 cup of evaporated milk.  Combine everything until you have a smooth, even mixture.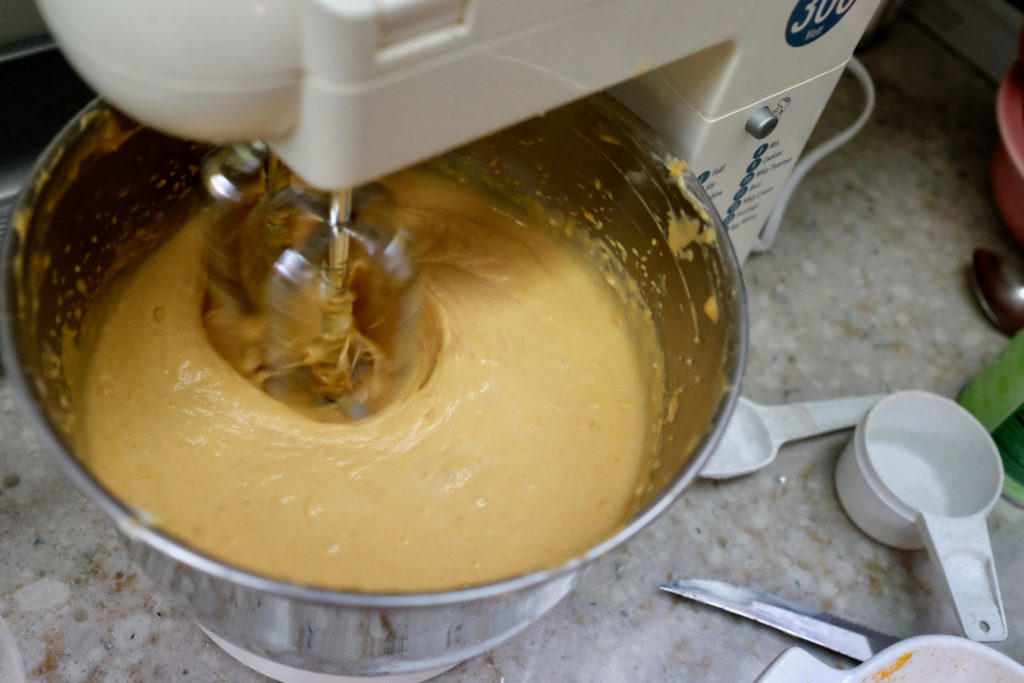 Pour this filling into the crust, and bake at 350°F for 45-55 minutes until the top is firm.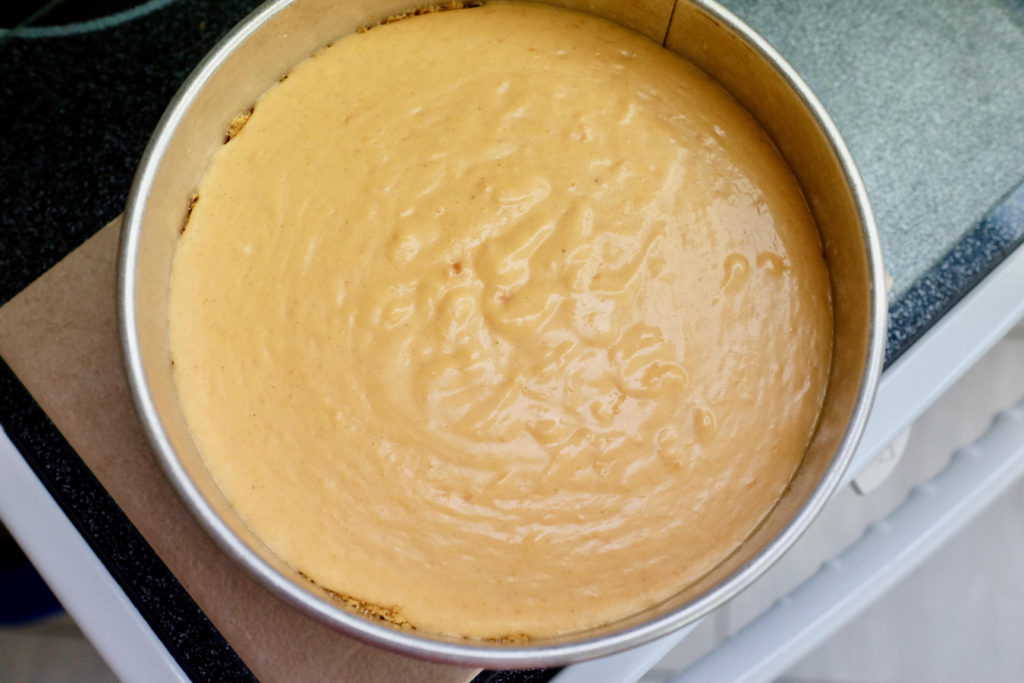 While the cheesecake is in the oven, make the topping by whisking all of your sour cream with 1/3 cup of sugar and a teaspoon of vanilla.  When the cheesecake comes out of the oven, pour the topping over it and bake for a final 5 minutes.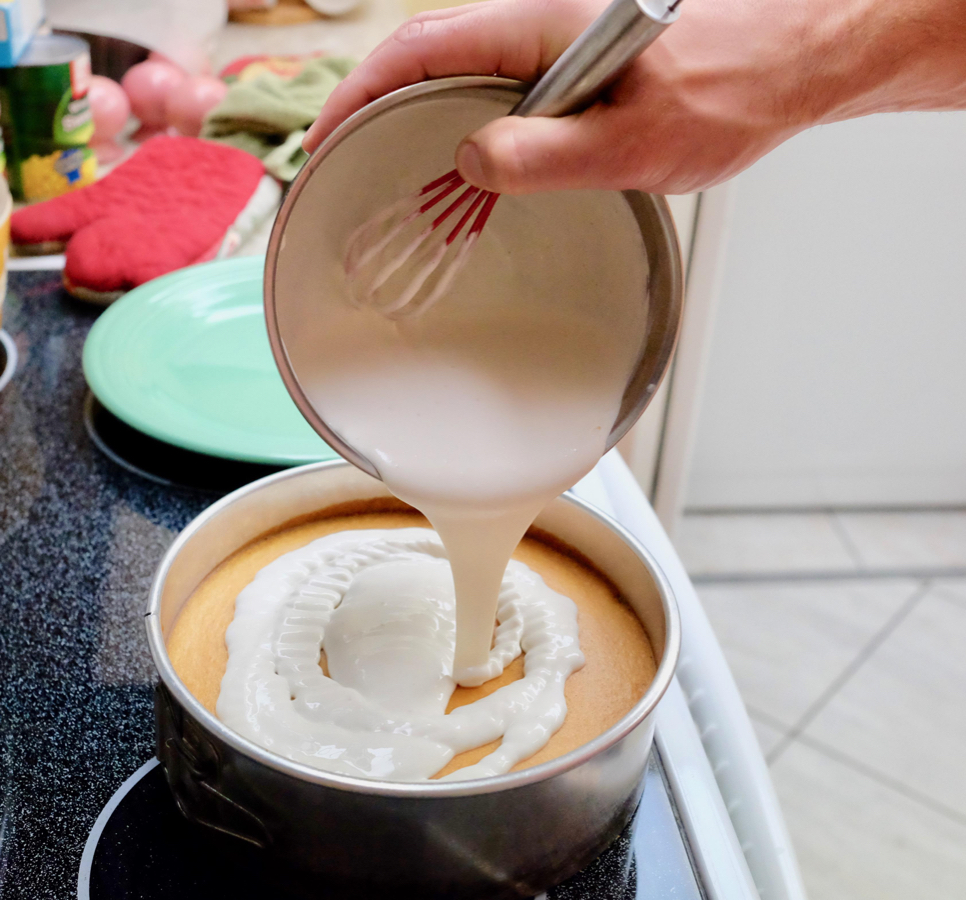 Then let the cheesecake cool completely before you pop it out of its pan, and refrigerate it for at least 5 hours.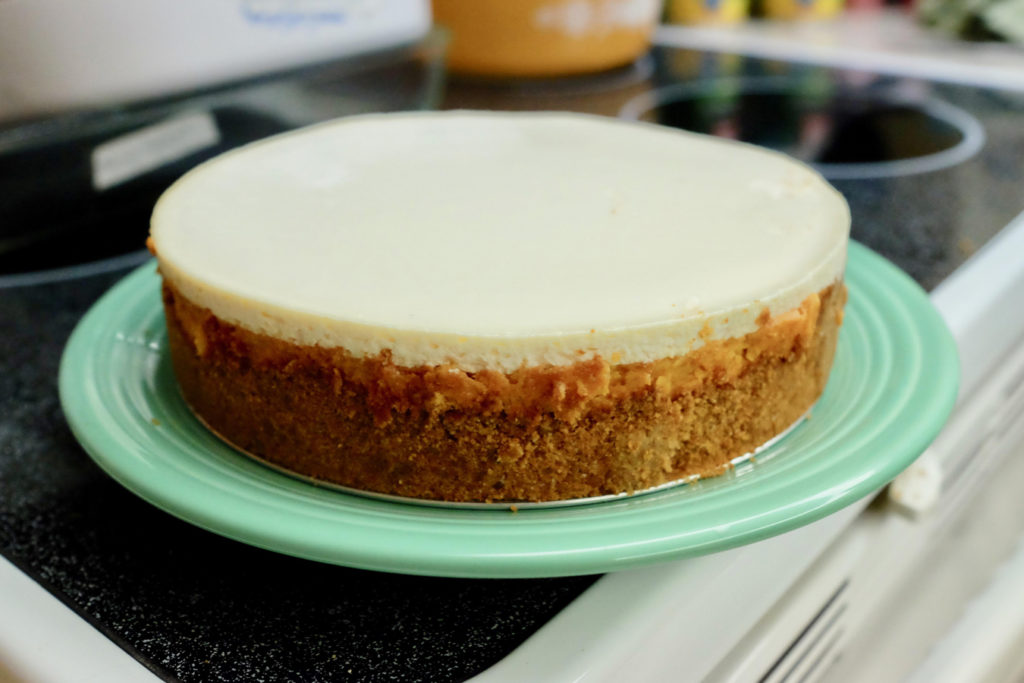 When you're ready, you can slice it up to serve!
All things considered, this isn't too difficult of a dessert to make – you will have to plan ahead for the time it takes to roast the potatoes and bake the cheesecake and then chill it, but making the crust, the filling, and the topping is pretty much just a matter of mixing and pouring.  And the result is really unique:  you get the traditional creaminess of a cheesecake with a rich crumb crust, but the sweet potatoes add in an interesting savory flavor that cuts into the dessert's sweetness.  We really enjoyed this alt-cheesecake and we thought it was pretty fun and seasonal.  If you like cheesecakes but want something new, this is definitely something for you to try!