In case you're still not sick of our Christmas cookies for this year (you can find the other ones we've made here, here, and here), this is another one we'd like to share with you – one that was a top favorite for many of the people we gifted cookies to.  These little treats (based on a recipe from Bon Appétit) veer away from your standard holiday ginger cookies by adding in some unusual ingredients and a unique way of making the dough and crafting the cookies.  And aside from some shaping you have to do, these are a little easier that the recipes we've shown you so far, so don't worry if you're starting to feel cookie fatigue:  these chewy, slightly spicy delights are sure to be an easy hit.
To make them, you'll need:
Flour
Baking soda
Cinnamon
Ground cloves
Ground ginger
Rye flour
Candied or crystallized ginger
Molasses
Brown sugar
1 3/4 sticks of butter
2 eggs
Raw sugar
First, whisk together a cup of flour, 3/4 cup of rye flour, 1 1/4 teaspoons of baking soda, 1 1/2 teaspoons of cinnamon, 1/4 teaspoon of ground cloves, 2 teaspoons of ground ginger, and a large pinch of salt.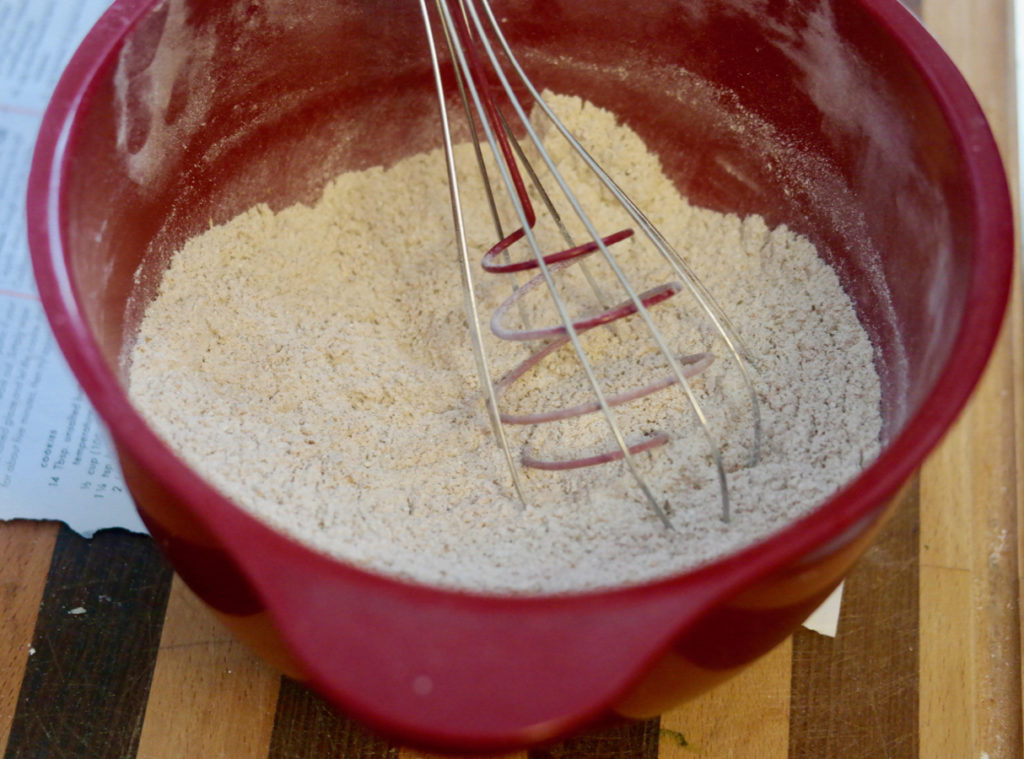 Then measure out about 1/3 cup of candied ginger and chop it up, then stir it into the flour mixture.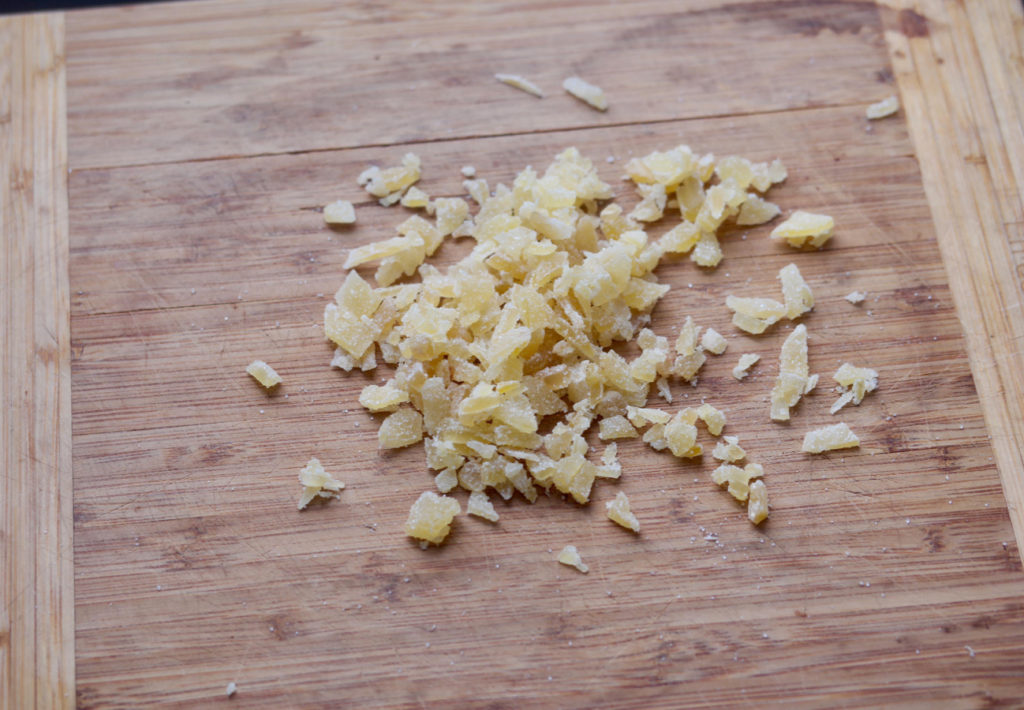 In a separate bowl whisk together 2/3 cup of molasses, 1/4 cup of brown sugar, and 1 1/2 sticks of melted butter, then add in 2 egg yolks.  Pour all of this into the flour and ginger mixture and stir until you have a smooth batter.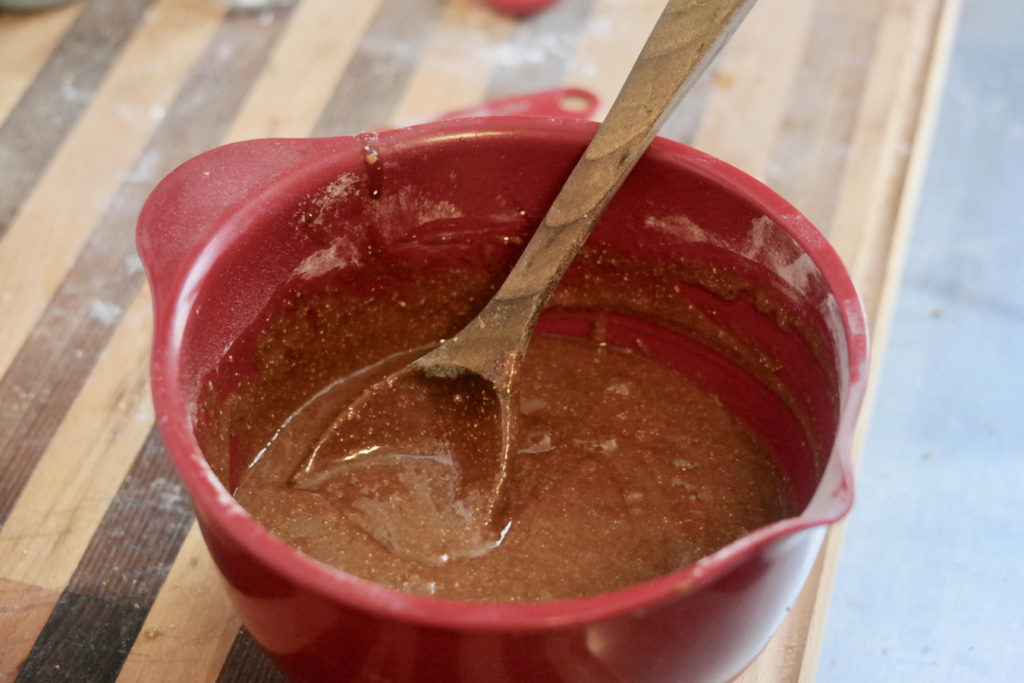 Leave this out for at least 30 minutes – it will puff up and thicken a surprising amount while you wait.
Meanwhile, stir together 6 tablespoons of raw sugar, 6 tablespoons of rye flour, a teaspoon of ground ginger, and a small pinch of salt.  Take 2 tablespoons of butter (or 1/4 of a stick) and let them come to room temperature, then place the butter in the bowl with the rye flour and sugar and use your fingers to smush it around until you have an even, slightly damp mixture.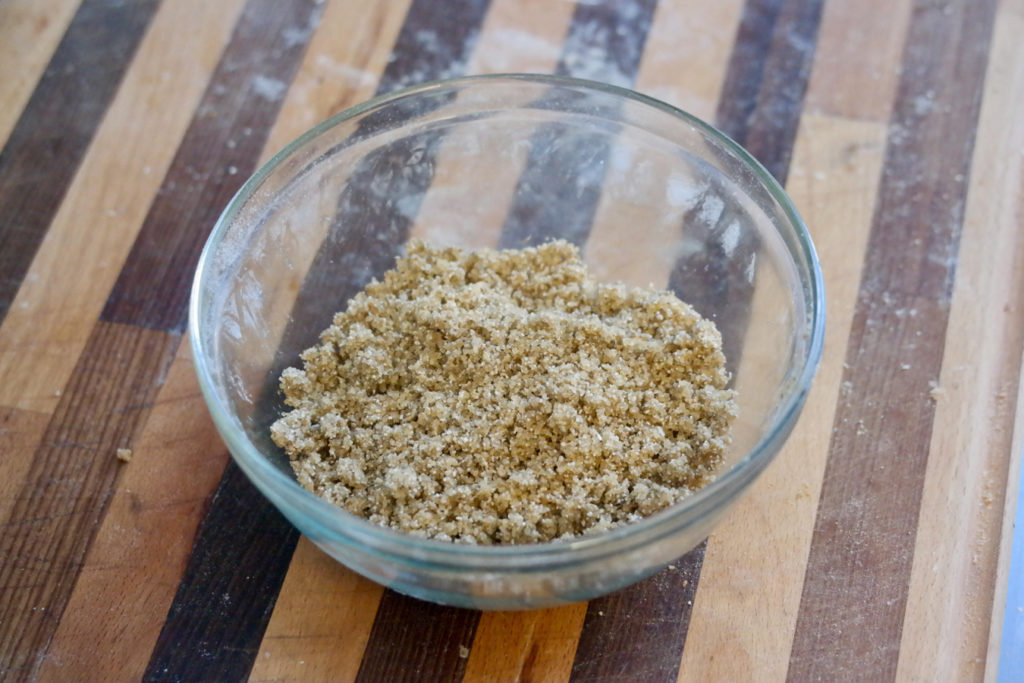 Once the cookie batter has risen, use two spoons to scoop out individual portions that are around 2 tablespoons each and shape them into balls.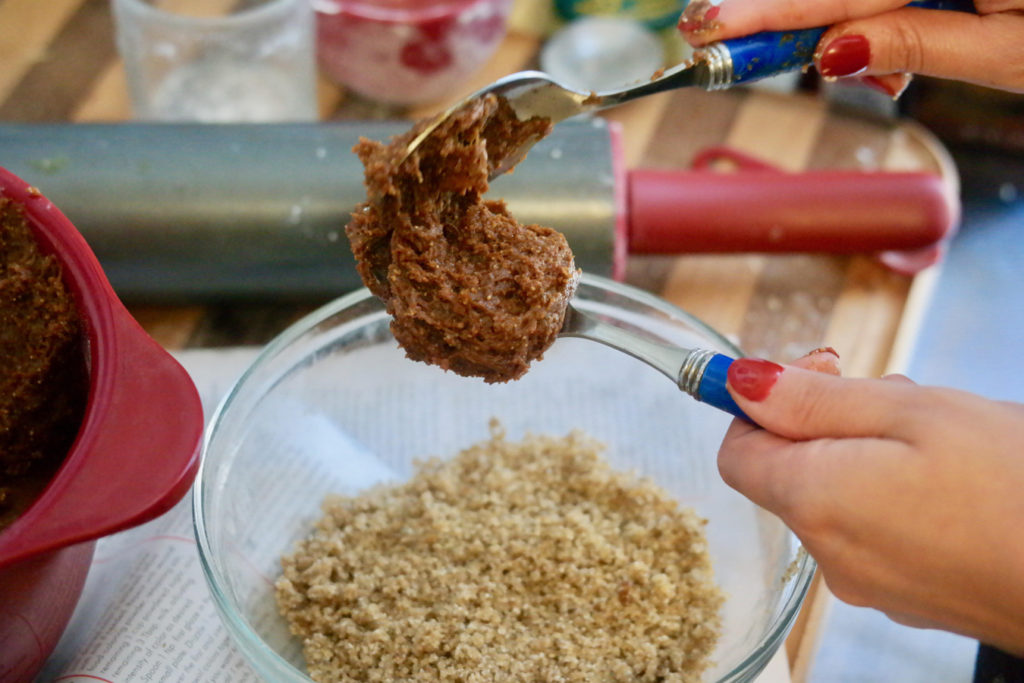 Roll each ball in the rye flour mixture.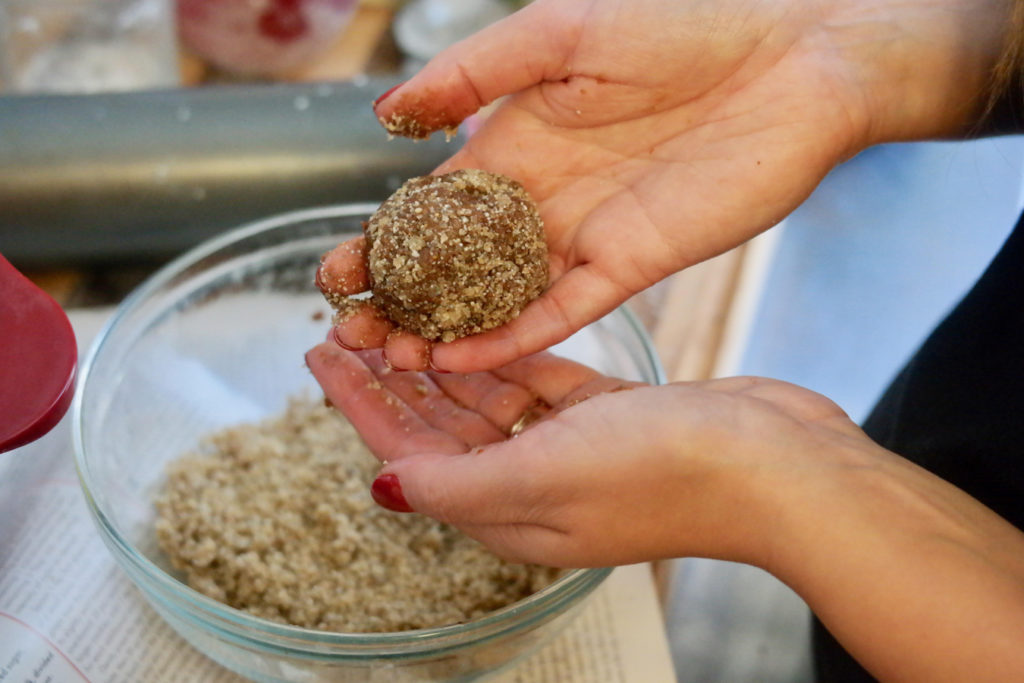 Place these balls on parchment paper-lined baking sheets, spaced far apart – you should have only 6 cookies per sheet.  Bake the cookies for 8-10 minutes at 375°F, until they start to crack on top and are just beginning to harden at the edges.  Once they're cooled, you can eat them!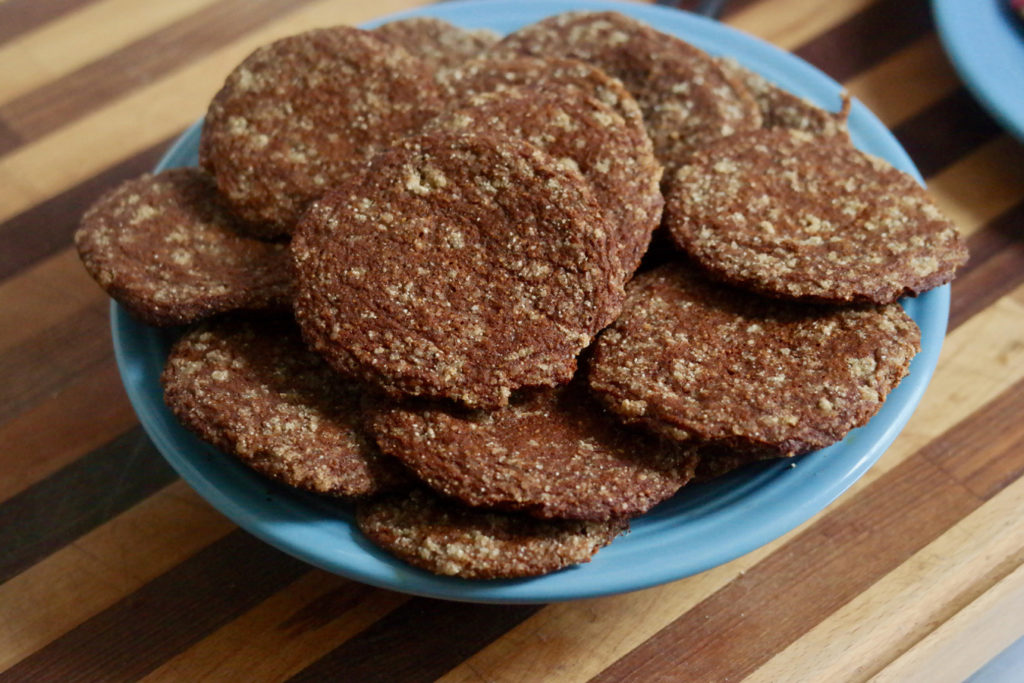 These cookies are incredibly rich – with 3 different types of spices, plus some dark sweetness from molasses and brown sugar, plus candied ginger on the inside and raw sugar on the outside, there are some pretty complex flavors going on here.  Compared to the other cookies we've showed you so far, the assembly here is also pretty straightforward, and the technique of letting the batter puff up and then rolling each cookie all around in a topping makes for an interesting and fully flavored treat.  We hope you enjoy this fun take on gingersnap cookies as much as we did!