OK, this is our last Christmas cookie recipe for now, we swear (here are the other ones).  Thankfully these are the easiest out of our batch this year, because they're no-bake and they're incredibly easy to whip up, and they also happen to be vegan.  And while they may not technically be cookies in the traditional sense, they're some great seasonal sweets – based on a recipe we found in the New York Times – that people absolutely loved.  These do pack a bit of a punch, since they have bourbon in the batter that doesn't get cooked off, so that might be a plus or a minus depending on the crowd you're serving.  But if you want to round out your cookies this year, we think these are the best way to wrap up the Christmas season.
To make them, you'll need:
A one-pound package of gingersnap cookies (check the ingredients to make sure you're using a vegan brand, like these ones from Nabisco)
Pecans
Powdered sugar
Maple syrup
Cocoa powder
Bourbon (we used Booker's)
Fresh ginger
Ground ginger
Cardamom
Cinnamon
First, pour about 3/4 of your box of gingersnap cookies into a gallon-sized plastic bag, seal it closed, and use a rolling pin to roughly crush the cookies.  When you're done, you should have about 2 1/2 cups of cookie crumbs.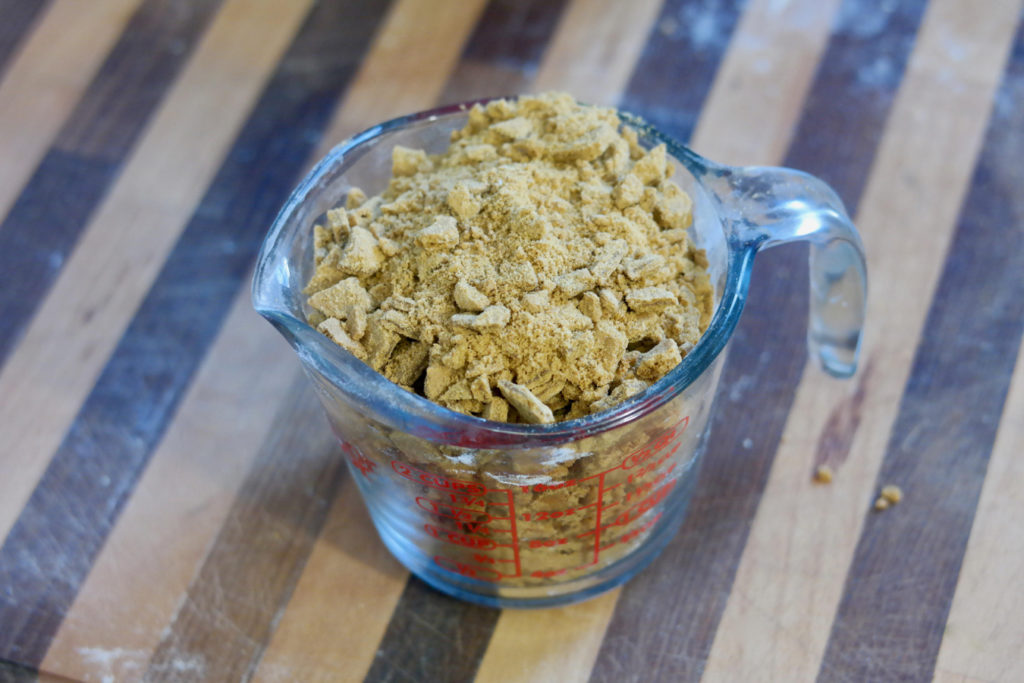 Pour these crumbs into a food processor and add in 1 1/4 cups of pecans.  Combine them together just until the nuts are roughly chopped.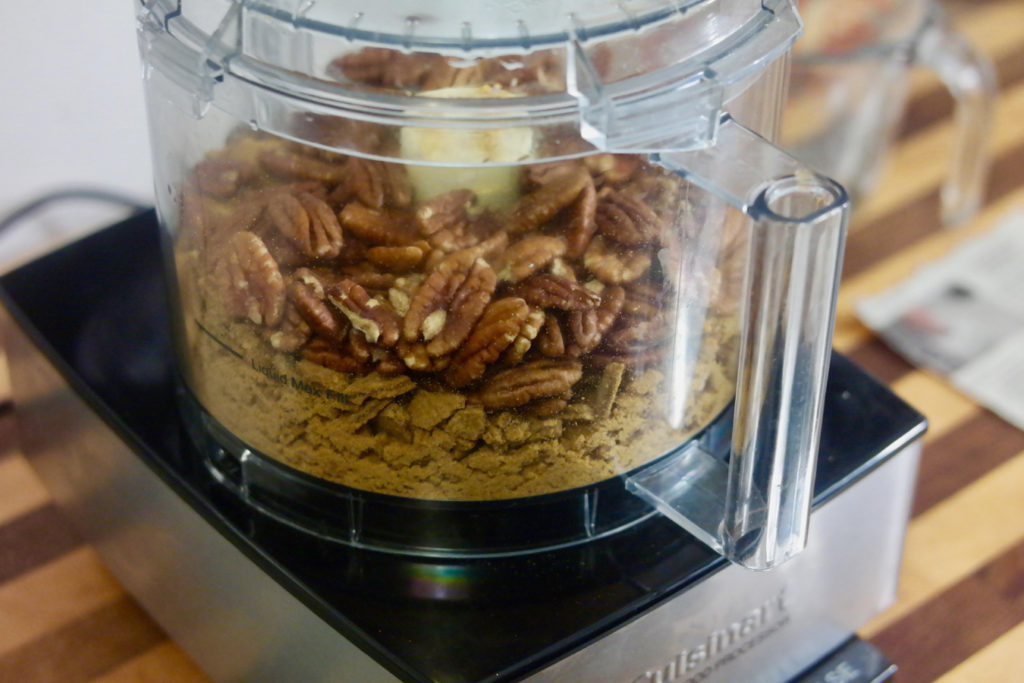 In a bowl, mix together 3/4 cup of powdered sugar, 2 1/2 tablespoons of maple syrup, 1/3 cup of bourbon, 2 tablespoons of cocoa powder, and 1/2 teaspoon each of ground ginger, cardamom, and cinnamon.  Grate 1 1/2 teaspoons of fresh ginger and stir that in too.  Then pour all of this into the food processor …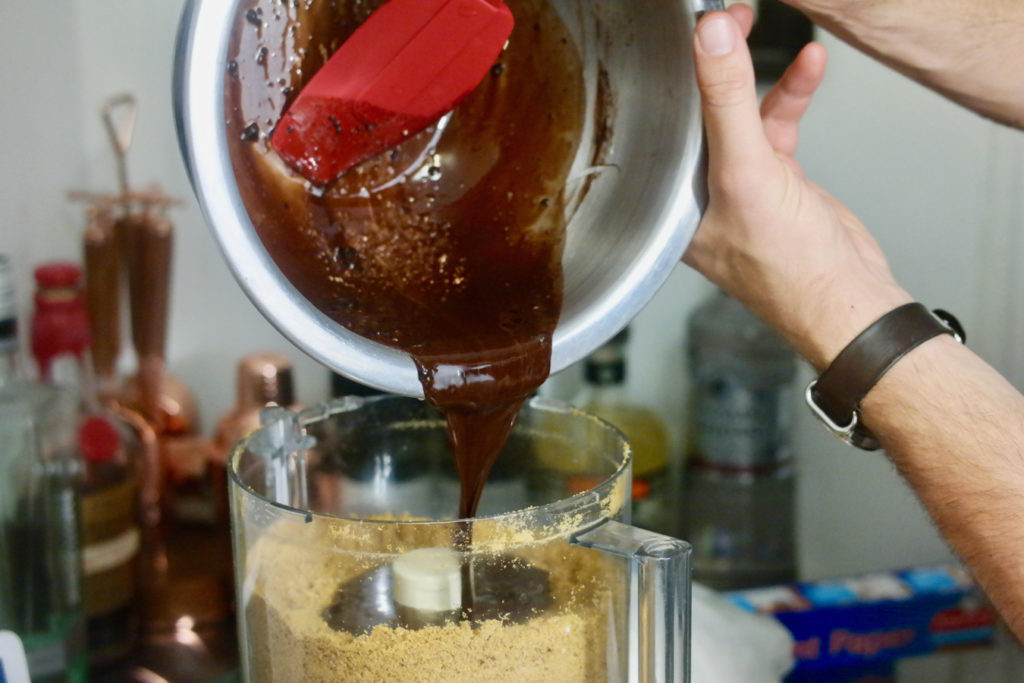 … and combine until you have an even dough.  Scoop this out and place in a clean bowl.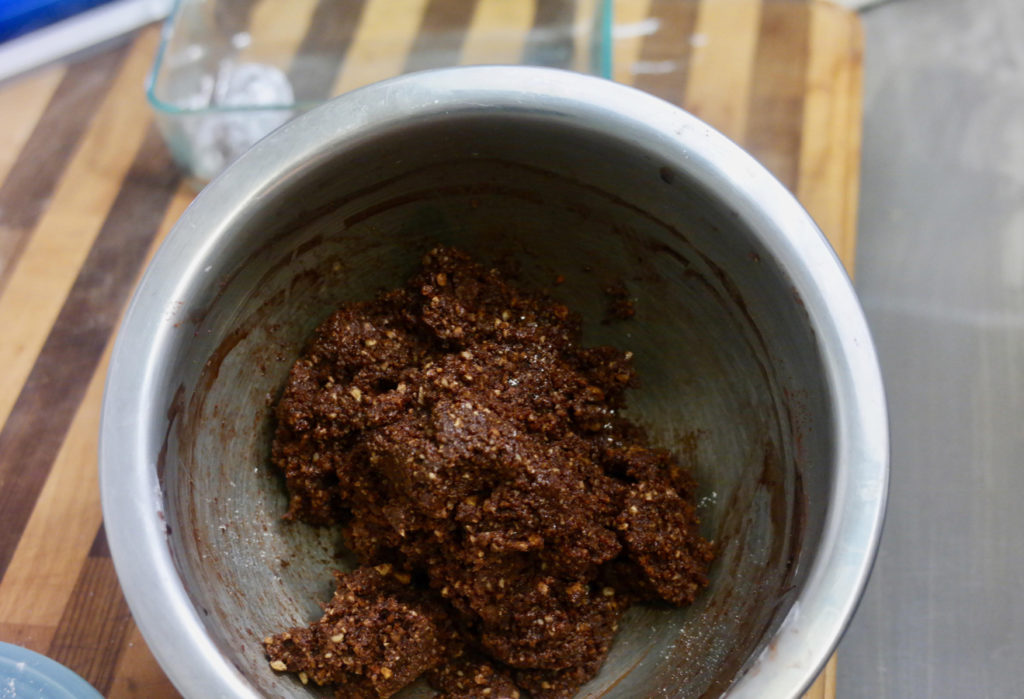 Sprinkle some powdered sugar onto a plate.  Roll pieces of dough into small balls and then roll them in the sugar.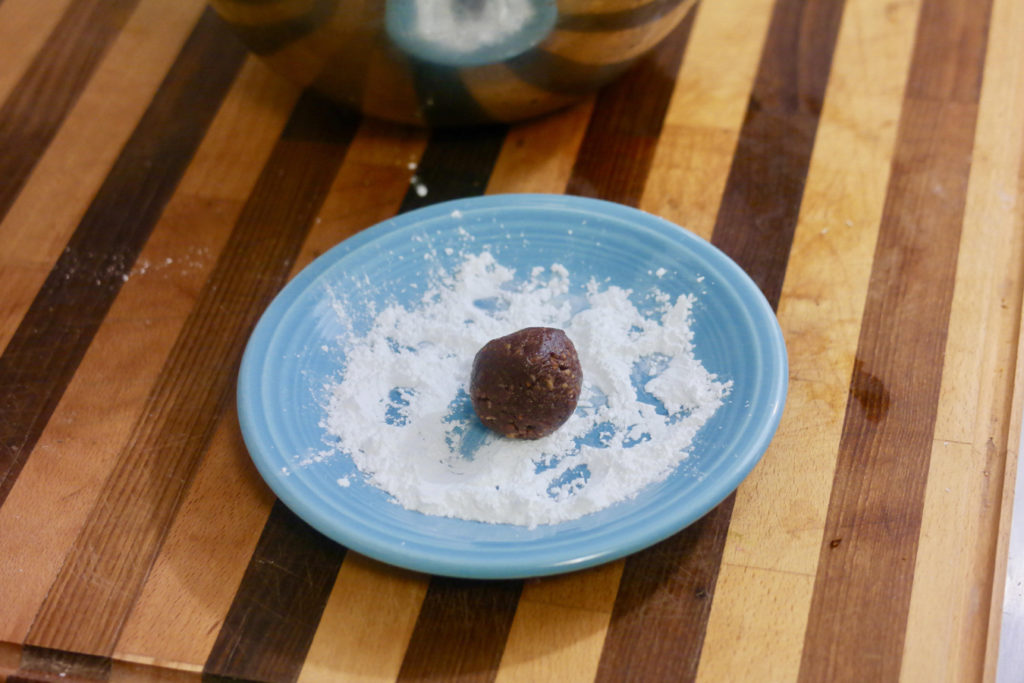 Keep doing this until you've rolled all of your dough into balls.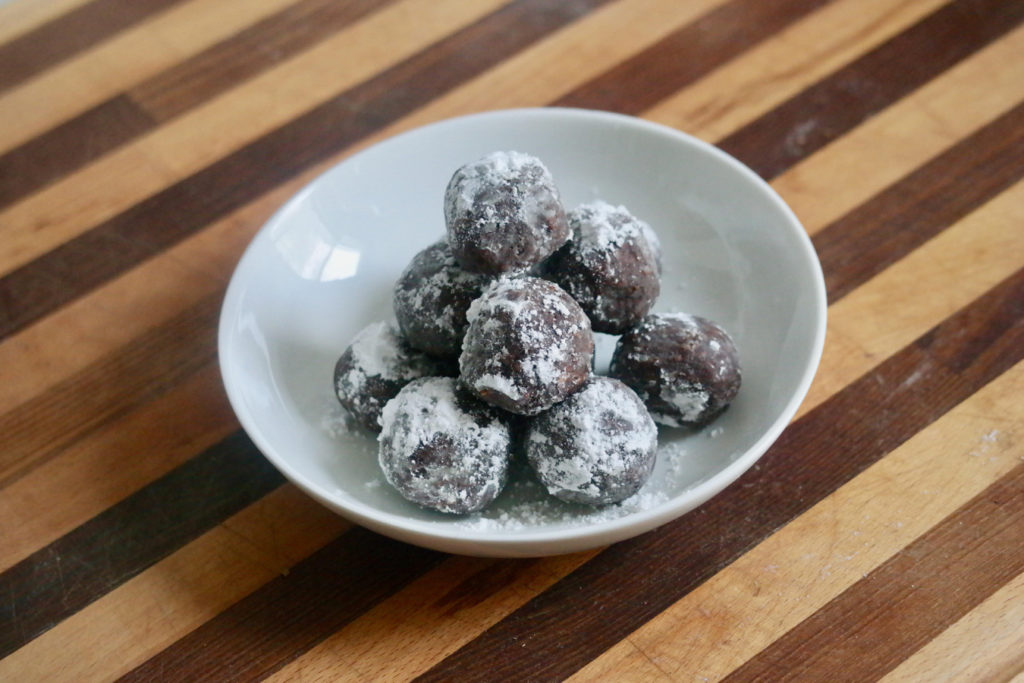 In case you didn't trust us that these were easy – and we do admit that some of the cookies we've showed you in the past few weeks were rather complicated – you can see that these are super simple.  Not having to bake anything really helps, and besides that all you have to do is crush some cookies, put ingredients in a food processor, and then do some mixing and rolling.  And what you end up with is some boozy, chocolatey cookies that even vegans can partake in.  So if you don't make anything else this holiday season, you really should try these because they take just a few minutes to make and they're guaranteed (what with the alcohol) to be a huge hit.