So what are you supposed to eat during this no-mans-land time between Christmas and the new year?  You're probably suffering a sugar handover from eating so many holiday candies and cookies, in addition to some rich Christmas foods, and having time off from work only gives you more opportunities to graze all day instead of eating proper meals.  So we would suggest some healthy, light food instead – like this soup (that we based on a recipe in Bon Appétit) which has just a few simple, whole ingredients and can be adapted to be vegan.  As a bonus, it's pretty easy to make so it lets you stay in your end-of-the-year lazy mode.  We'll show you how to cook up this soup and have something warm and vegetable-based to help you get back on the right track.
To make this, you'll need:
Olive oil
3 spicy red chiles
Garlic
An onion
4 stalks of celery
2 15.5-ounce cans of chickpeas
An individual-sized container of plain Greek yogurt (skip this if you want vegan soup)
Cilantro
A lemon
To start, deseed your chiles and finely chop them, along with 5 cloves of garlic.  Place these vegetables in a stock pot with 1/3 cup of olive oil and cook everything over medium heat for 4-5 minutes, until the garlic browns and crisps.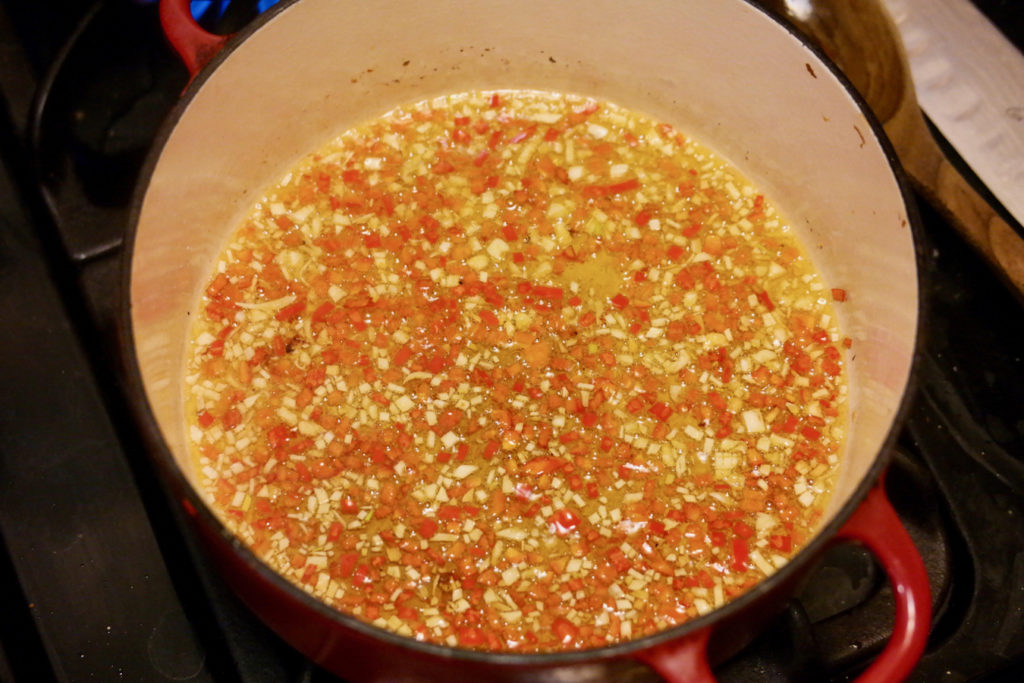 Then pour this oil mixture into a bowl and set aside to cool.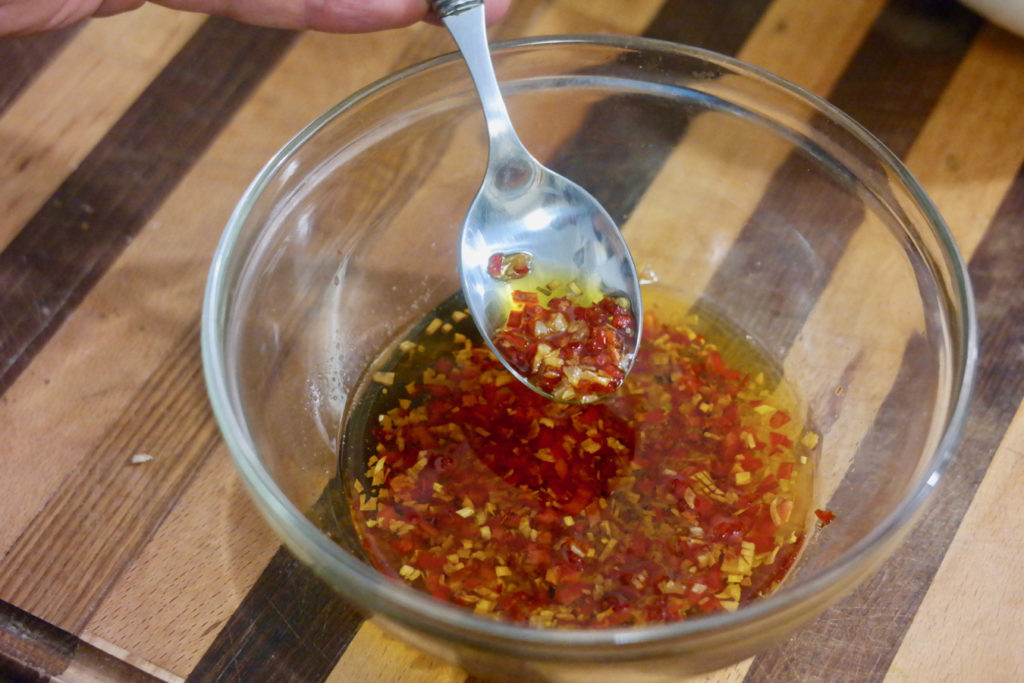 In the same pot, warm another 2 tablespoons of olive oil over medium heat.  Chop your onion and your celery and add those to the pot to cook for 5 minutes or so, until they're softened.  While you're waiting, bring 6 cups of water to a boil and dissolve in the bouillon cubes, then pour this broth in with the vegetables and bring it to a boil.  Drain and rinse all of your chickpeas and place those in the soup.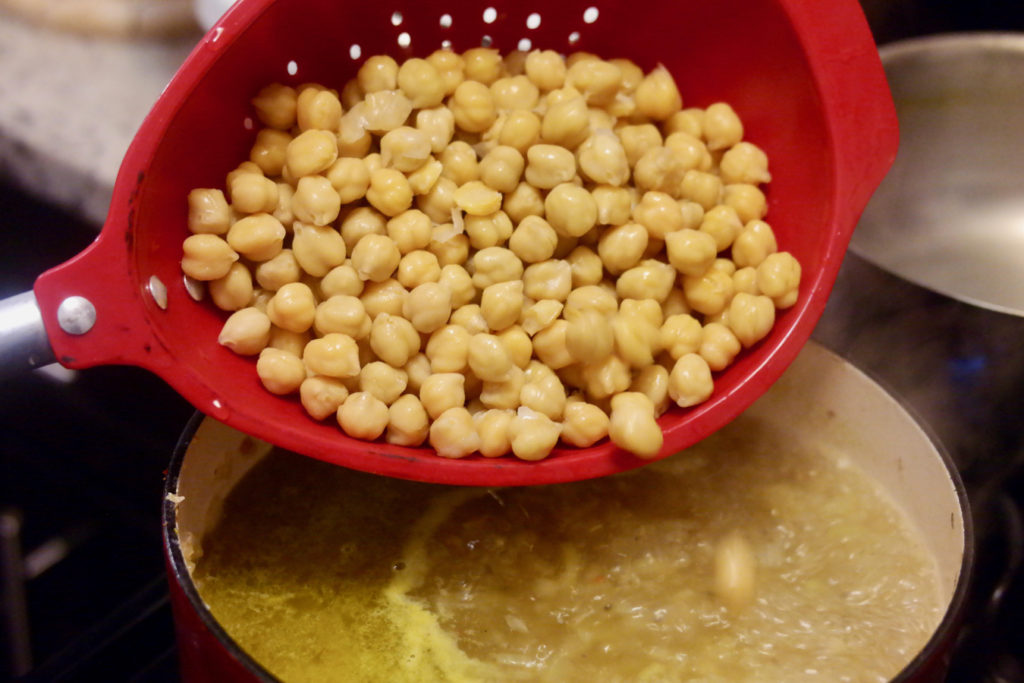 Let everything simmer for around 5 minutes, then take the pot off the stove.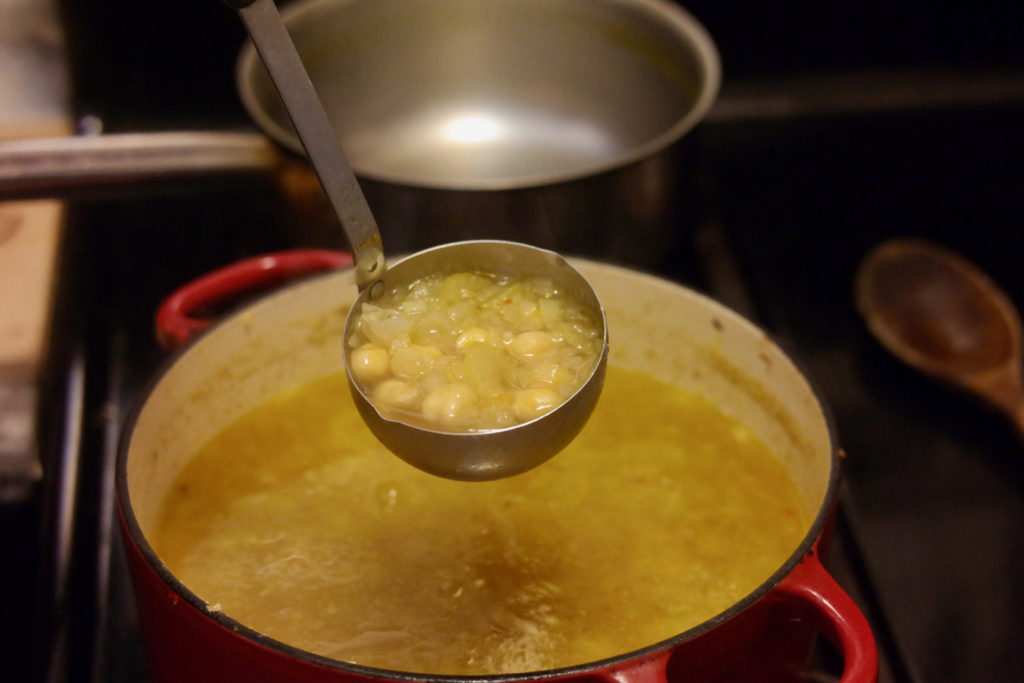 Dish out the soup into bowls and top each with a large handful of cilantro leaves, a dollop of Greek yogurt (if you're using it), and a drizzling of your chili-garlic oil.  Squirt some juice from your lemon over everything, and that's your soup!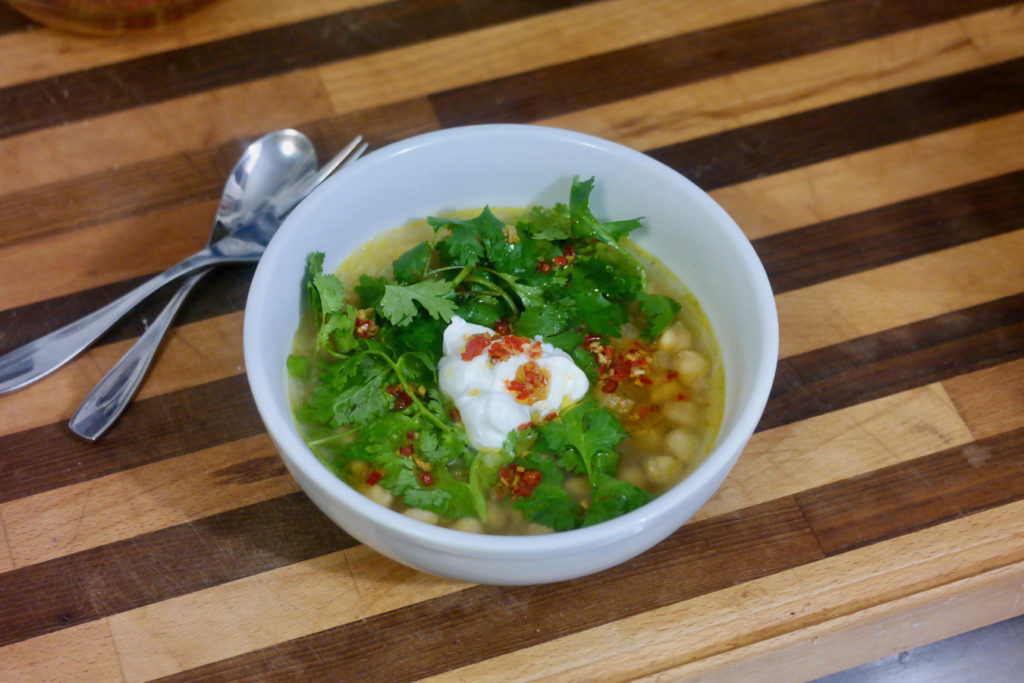 It only takes about 20 minutes to make this, but it's a really great take on vegetable soup.  The spiciness of the chilis in the oil goes well with the hearty chickpeas, and the Greek yogurt on top adds a creamy coolness to the hot soup.  The cilantro, too, is a pretty flavorful green that wilts into the soup nicely and adds an extra herby flavor.  All in all this soup is really colorful, healthy, warm, and filling, so it's a great way to get in your vegetables in a quick and nourishing way during these laid-back days at the end of the year.