To continue on our theme of getting you ready for a whole new year, here's another soup recipe we think you'll enjoy.  Last week we showed you how to make a spicy chickpea soup, and now we're bringing you another recipe that's quick, veggie-filled, and can easily be made vegan.  Ours is a version of pasta e fagioli, a traditional Italian soup made with beans, small pieces of pasta, and a variety of different vegetables.  All you'll need to do here is a little bit of chopping, stirring, and simmering to have a great warm and hearty soup, so go ahead and try it out now!
To make this, you'll need:
Olive oil
A carrot
A stalk of celery
A small onion
Garlic
32 ounces of tomato sauce
A 14-ounce can of vegetable broth
Dried basil
A 15-ounce can of cannellini beans
Small-shaped pasta
Butter, or a vegan butter substitute
Parmesan cheese (leave this out for vegan soup)
Start by chopping up your carrot, celery, onion, and 5 cloves of garlic and placing them in a stock pot along with a tablespoon or so of olive oil.  Let the vegetables cook for 8-10 minutes until they're fully softened.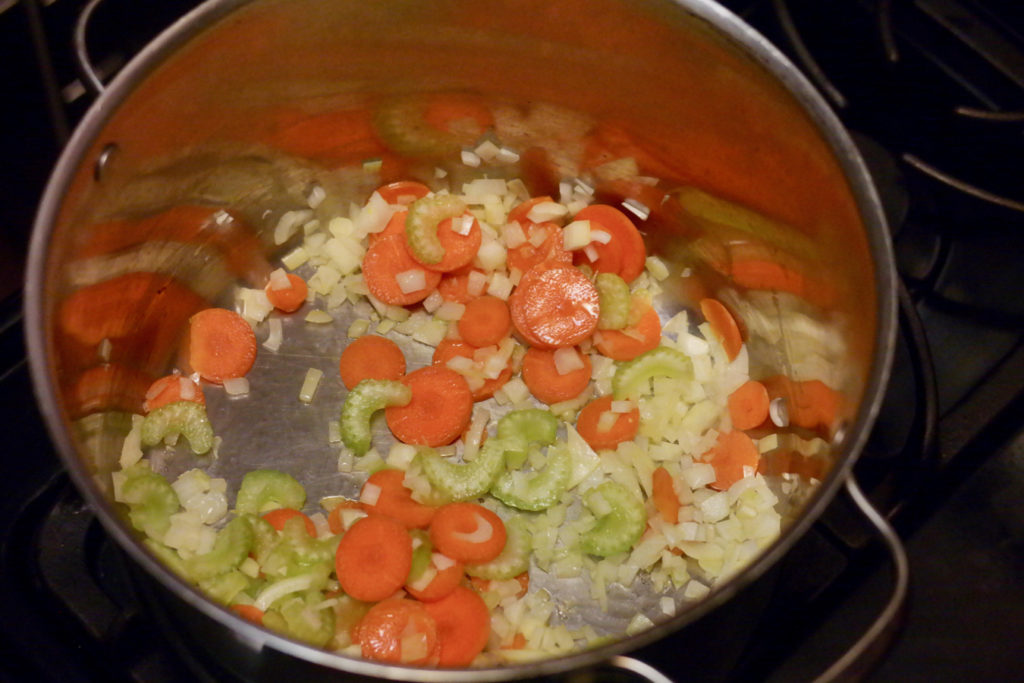 Then pour in all of the tomato sauce, the broth, and a generous sprinkling of dried basil.  Bring everything to a boil and then turn the heat down and let it all simmer for 20 minutes.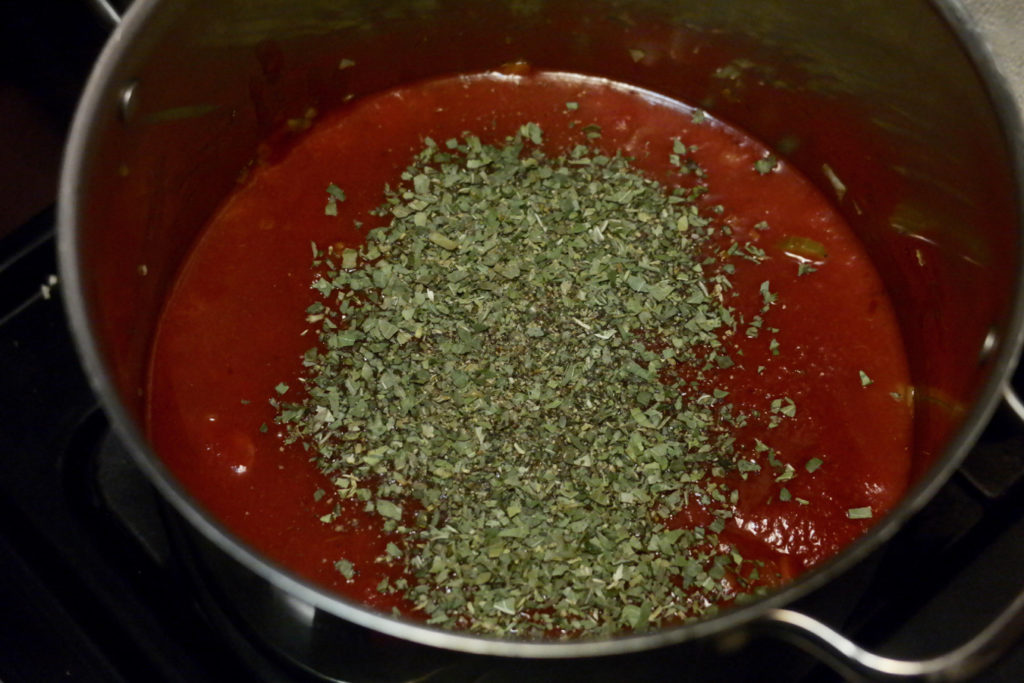 Meanwhile, cook your pasta for 8-10 minutes and then drain it.  Drain the can of beans as well.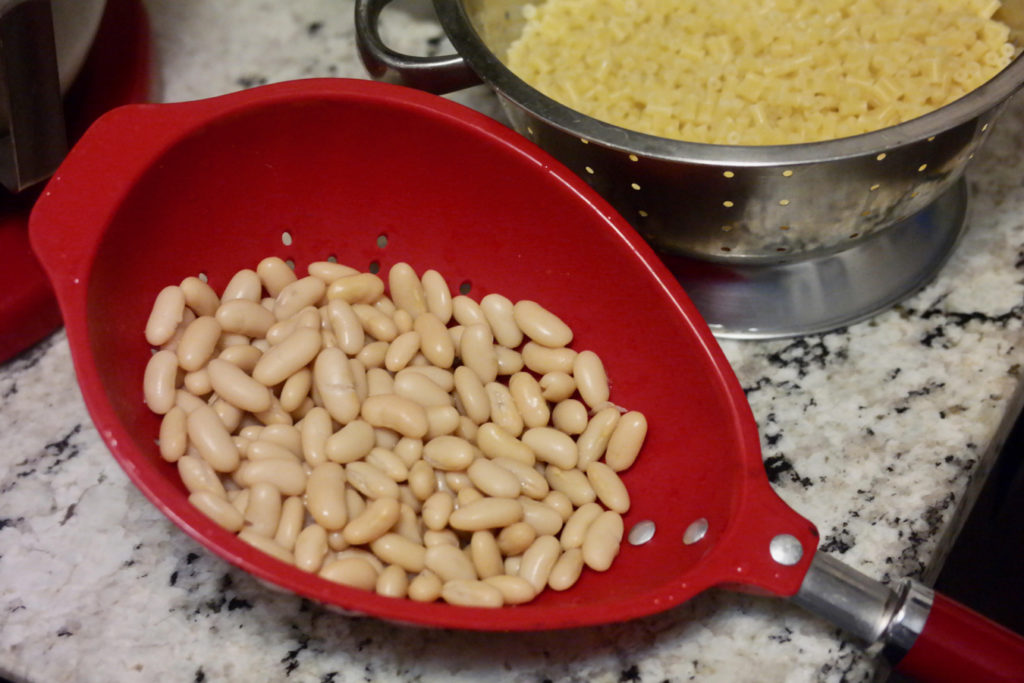 Add the beans and pasta to the soup, along with 2 tablespoons of butter or butter substitute, and let everything simmer over very low heat for another 10 minutes or so.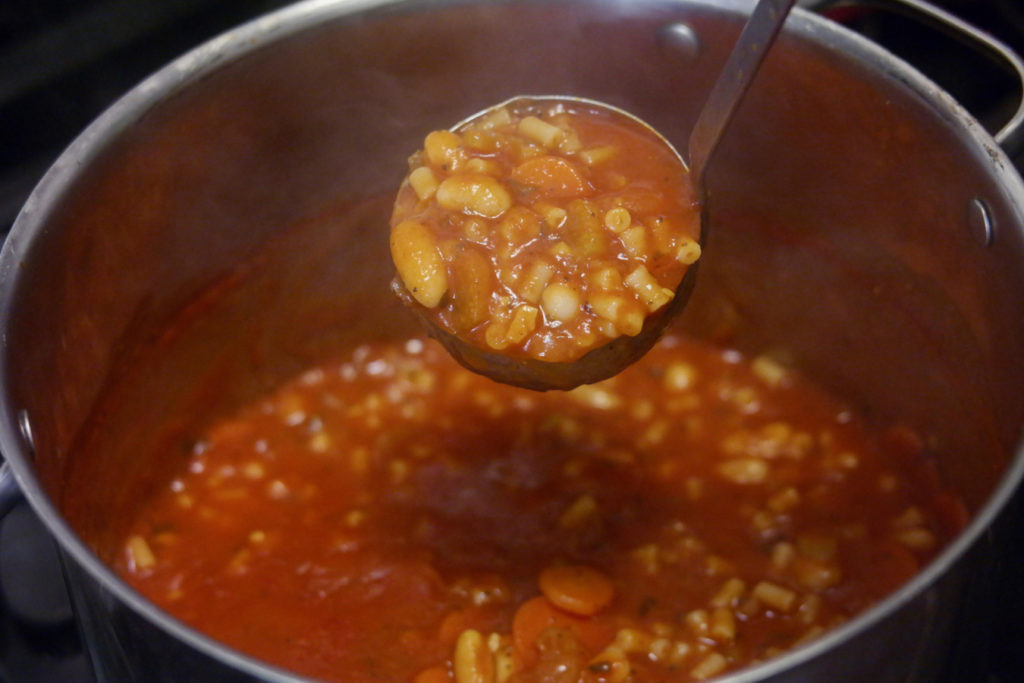 Then you can serve up the soup with Parmesan and extra basil on top.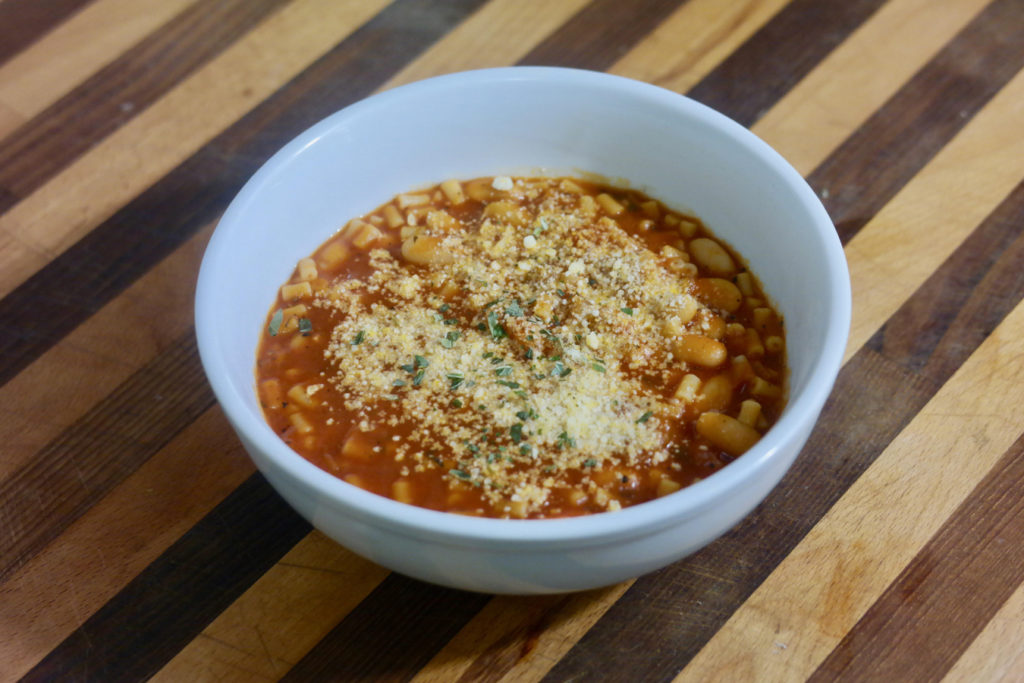 Pasta e fagioli might have a bit of a comical reputation in pop culture, since it's seen as a stereotypical Italian immigrant food, but you can see from our recipe that it's not only tasty but also pretty healthy as well.  You've got vegetables in a rich herbed tomato broth, plus beans to make this soup filling, plus some pasta and cheese on top.  What's not to love?  It's a hot, easy meal that happens to be packed with vegetables, which is the perfect food to help get you deliciously on track for the new year.