We've been a little lax lately in showcasing some of the awesome restaurants around New York that we've gotten a chance to visit, but never fear!  Today we've got two new places we want to feature.  These spots are both in the area around the Lower East Side of Manhattan, less than a mile from each other, and while their cuisines are pretty different, both have excellent food and represent just some of the great places where you can grab a bite in Lower Manhattan.  So here they are – just be warned that we'll be showing some meat in our photos.
Our first stop was Pinks Cantina, a small quick-service place right over the Williamsburg Bridge.  Pinks Cantina spun off of a larger nearby bar that serves tacos as an afterthought, but here California-Mexican food is the focus.  So of course we got ourselves a selection of tacos:  from left to right is a fried shrimp and poblano taco , a chicken tinga taco with mango salsa, and a ginger butternut squash taco with spicy corn salsa and vegan crema.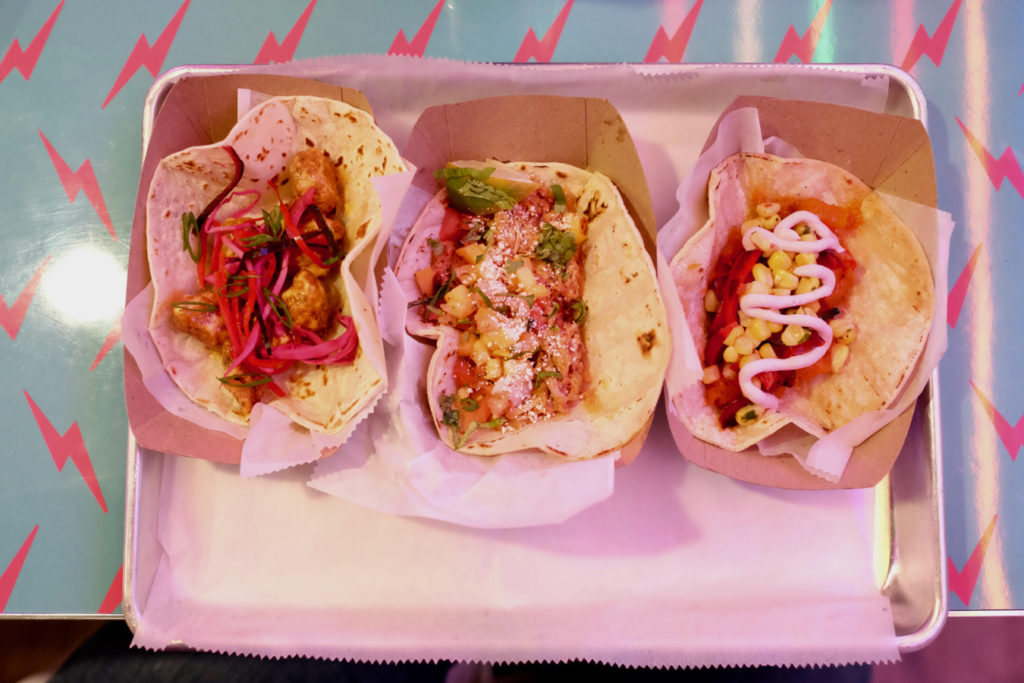 We also split an order of the Trash Nachos, smothered in beans, tomatoes, cheese sauce, guacamole, and corn salsa, all topped with cotija cheese.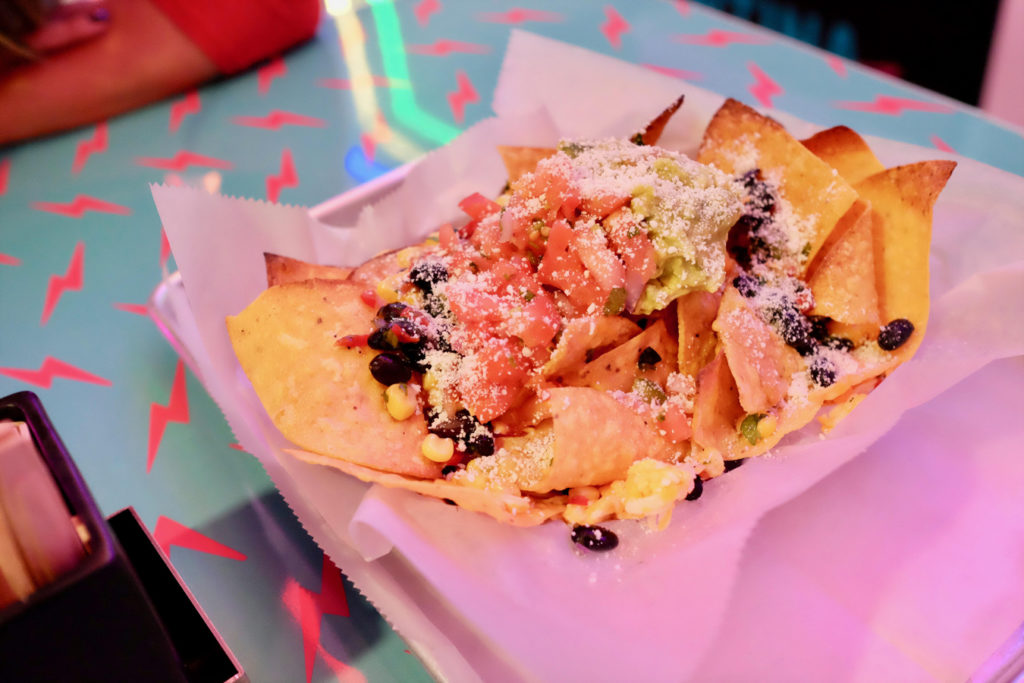 Now if you swing over to Alphabet City you can find Bobwhite Counter, a small and very popular spot serving up Southern food.  It's so well-loved that even on a Sunday night we had to wait a bit to get a table.  While Southern cuisine is usually known for being heavily reliant on meat, there are several vegetarian options – Miriam chose the pimento cheese and collard greens sandwich, with a side of the mac and cheese.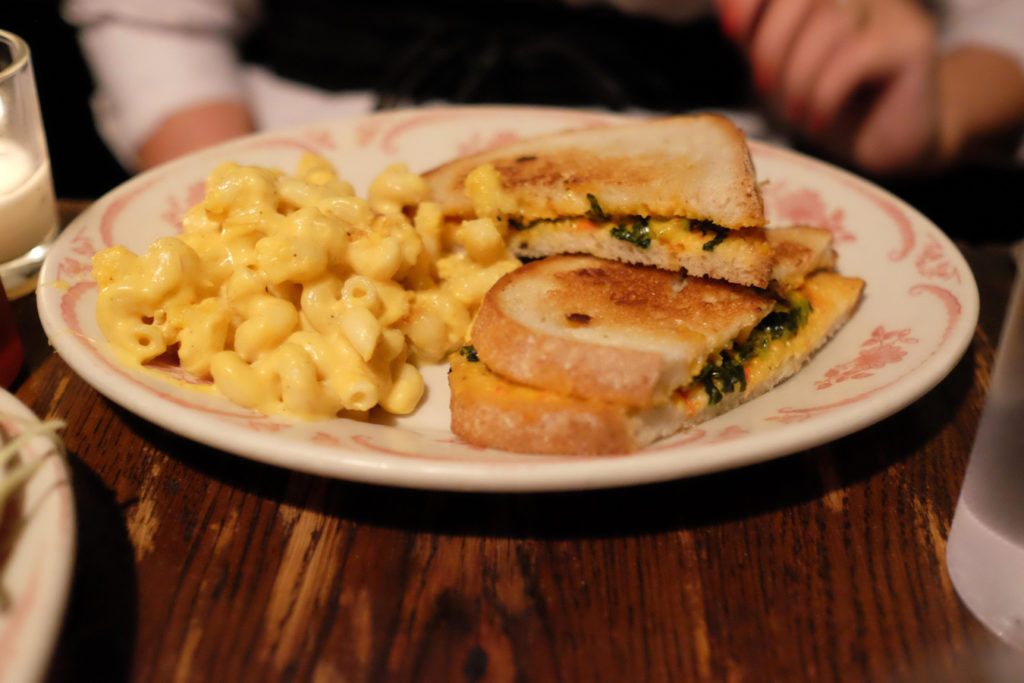 And since Bobwhite is most famous for their fried chicken, Cyril got it in two forms:  the Chicken Little plate, which comes with three pieces, coleslaw, and a biscuit …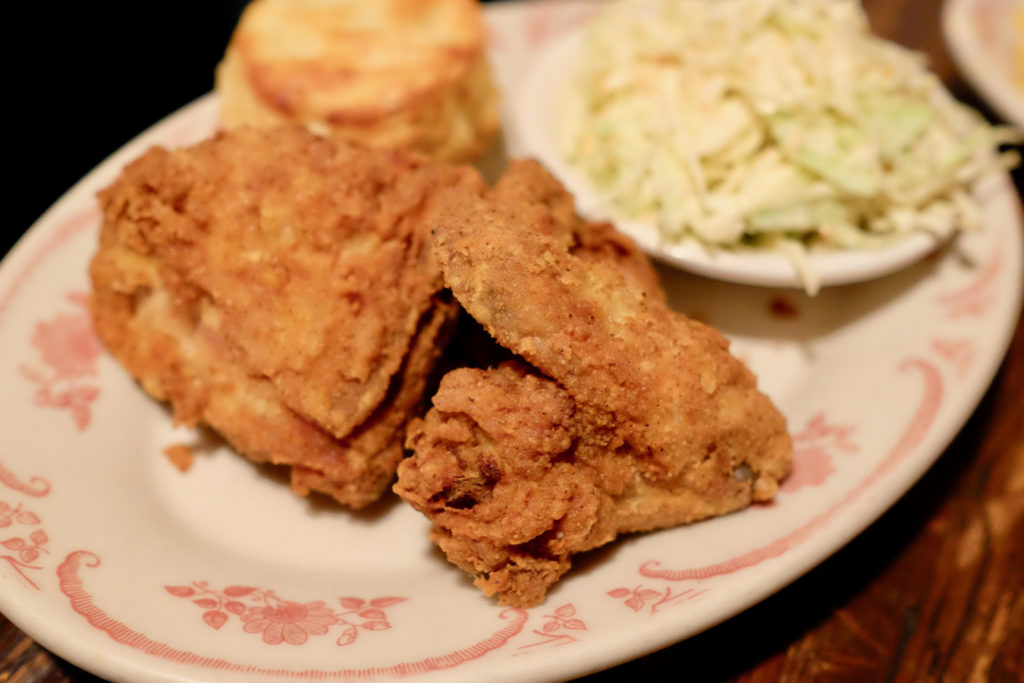 … and the buffalo chicken sandwich, with fries.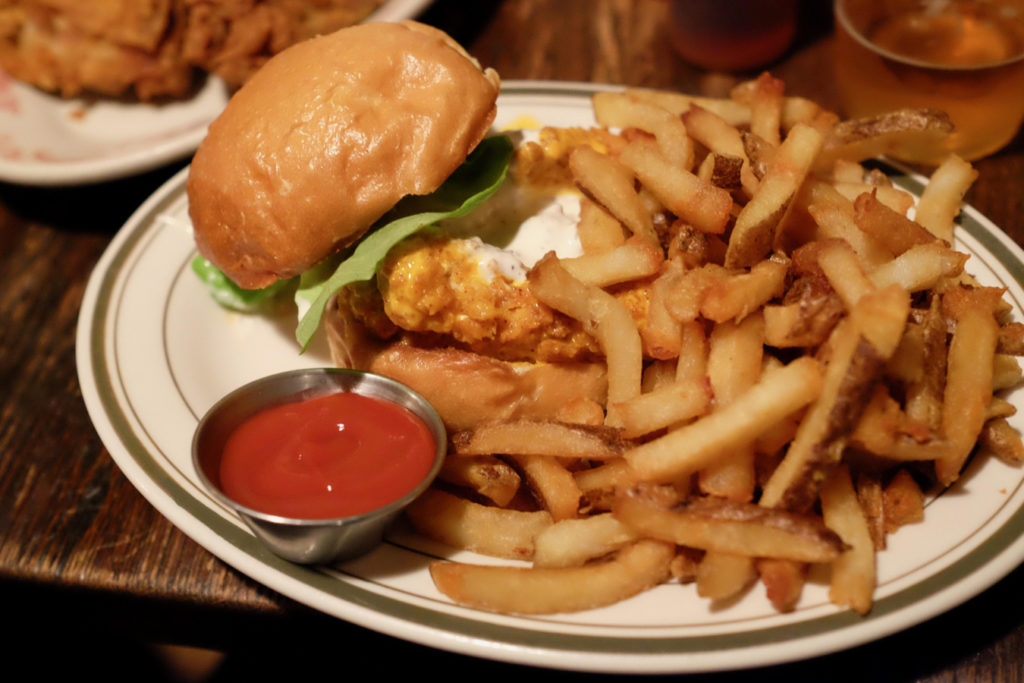 Bet you weren't expecting to find both Southern food and tacos on the Lower East Side – but they exist, not too far from each other, and they're equally great.  Pinks Cantina is good for some quick tasty bites, while Bobwhite represents New York's migrants from down South who've brought the region's cooking right here to us.  Check out both of these places if you happen to find yourself in the neighborhood, and come back to us often to see some of the other places we've been.