Every year when the Super Bowl comes around, we spend our Sunday cooking up some great game-day food.  In the past we've made buffalo jackfruit bites, buffalo chick'n sliders, cauliflower wings, cheese dip, corn and cheese nuggets, and a stromboli.  This year we whipped up two different things, and today we're going to show you one of them:  an excellent dip, because having something to dunk chips (or crackers or whatever) in is a a staple of Super Bowl feasts.  This dip – which we based on a recipe in Bon Appétit – is vegan but still rich and thick, thanks to the nuts its made with and the way that blending all the ingredients together makes for a really good, tasty treat.  Best of all, this dip is super quick to make, so you can throw it together and still have time to watch the game.
For the dip, you'll need:
Pine nuts
Vegetable oil
Garlic
A 15-ounce can of cannellini beans
Crackers, chips, or pieces of bread
Start by warming 1/4 cup of oil in a pan over medium-low heat and add in 1/4 cup of pine nuts.  Toast the nuts for about 5 minutes, until they're browned.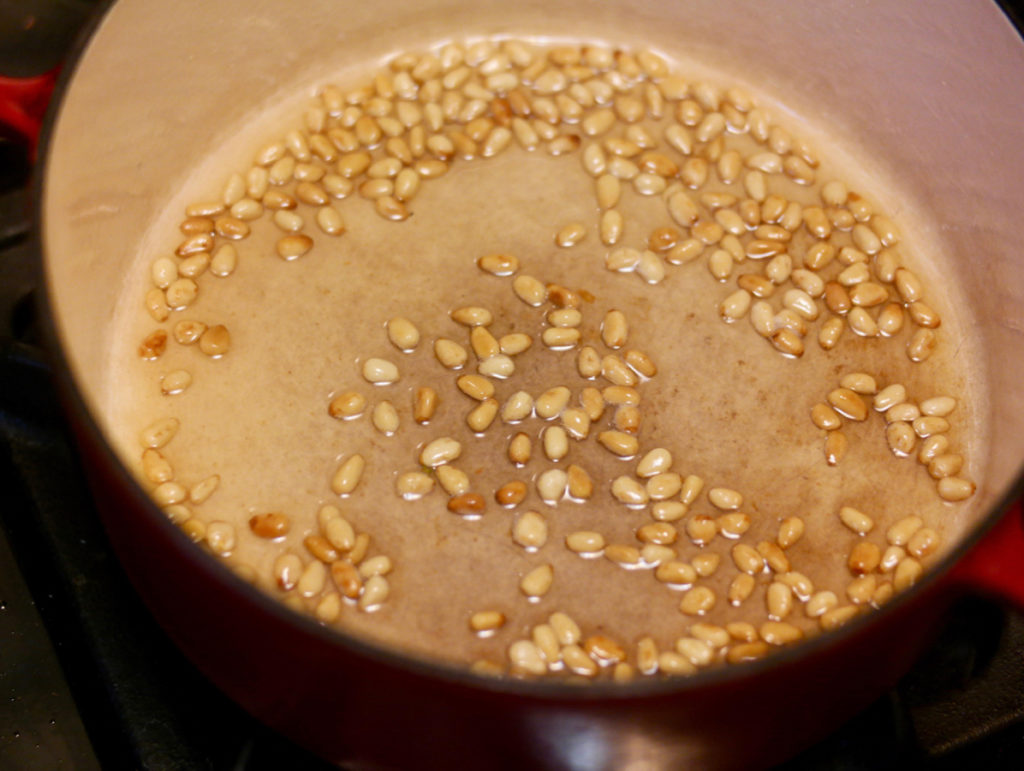 Then place a mesh strainer over a bowl and pour the nuts and oil in, letting the oil collect in the bowl while the nuts remain in the strainer.  Put the nuts aside and grate a garlic clove into the oil.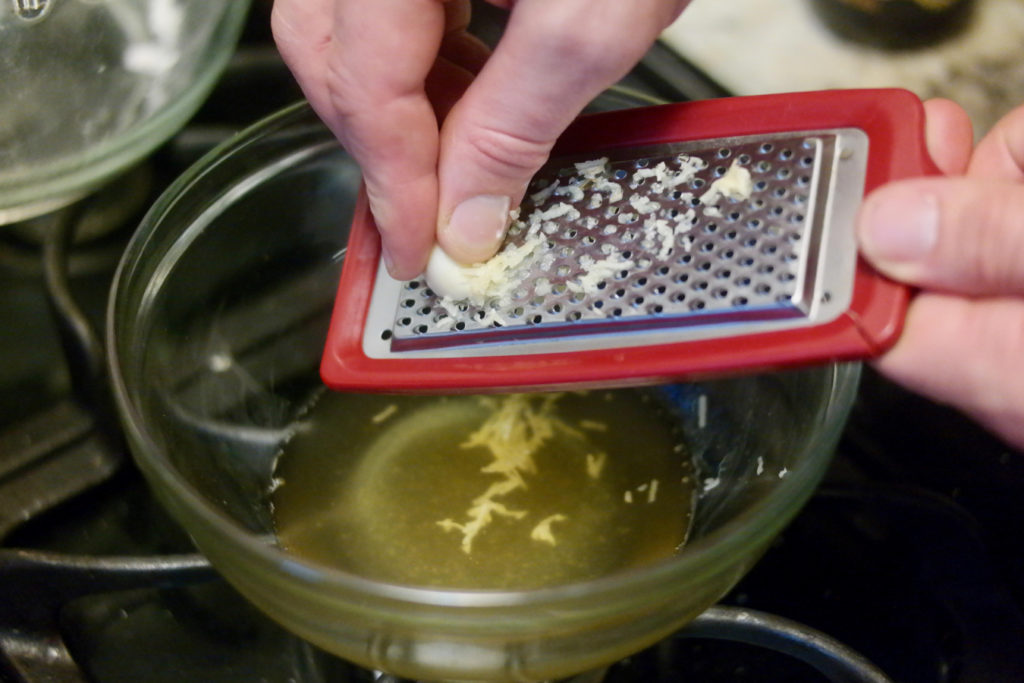 Now place all of your beans, about 3/4 of the pine nuts, and plenty of salt and pepper into a food processor.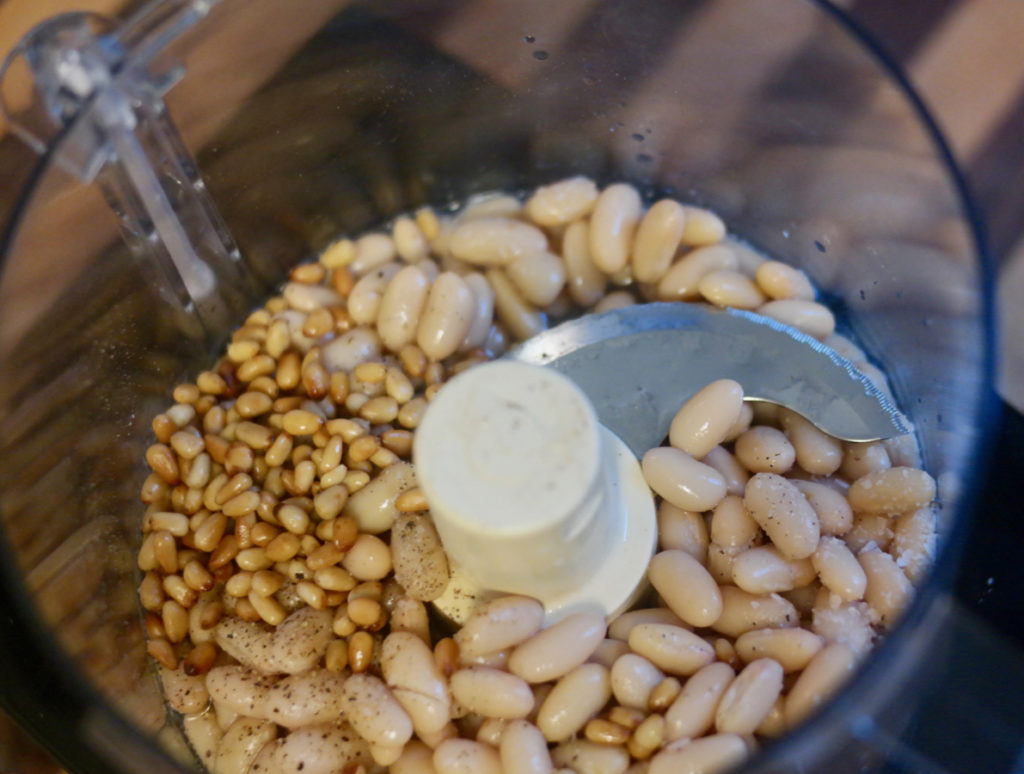 Add in 1/2 cup of water and blend everything until smooth, then slowly pour in the oil and blend again until you have a nicely textured dip.  Scoop the dip out into a bowl and top with the rest of the pine nuts and more pepper.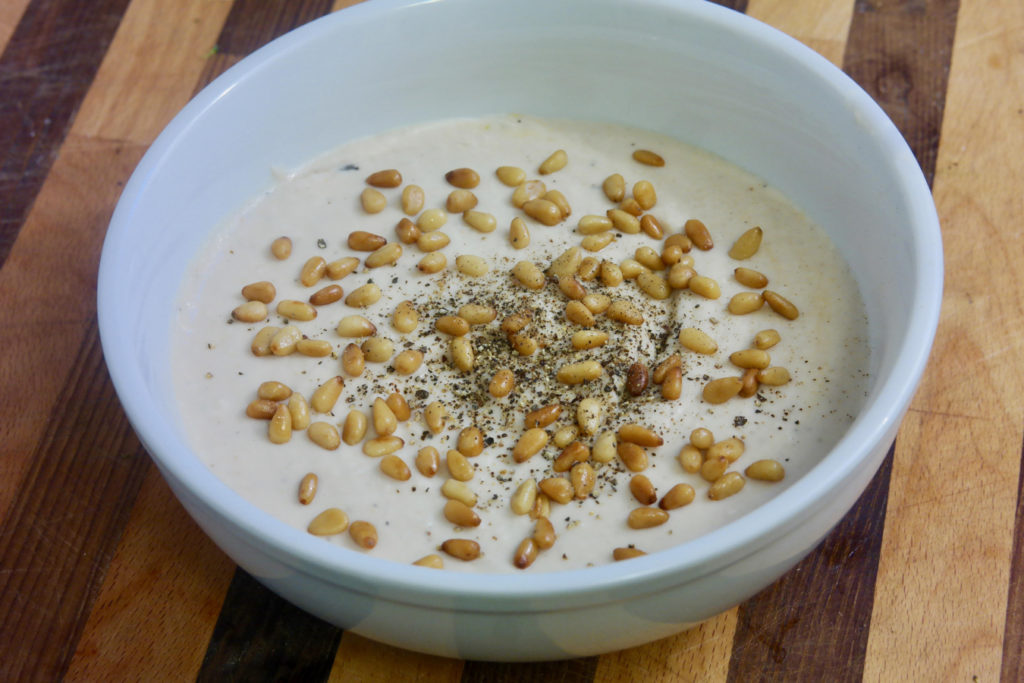 Now your dip is done, and you can eat it with your favorite type of crackers, chips, or pieces of bread.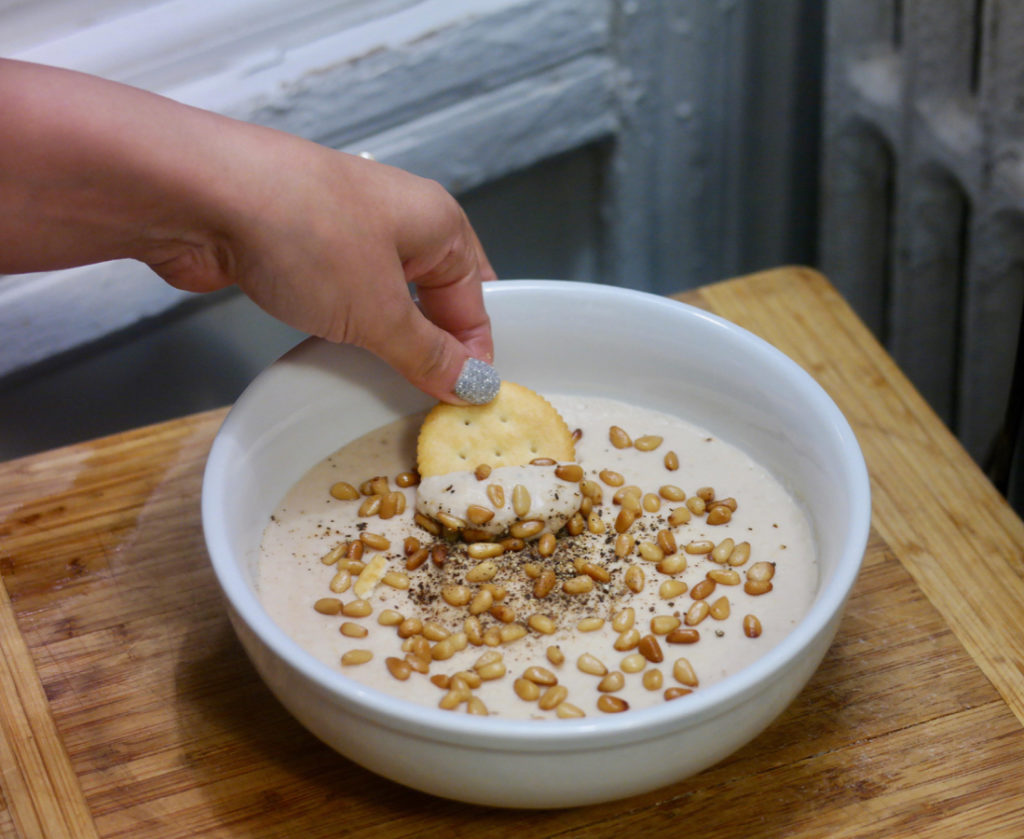 And that's literally it – just a little bit of blending and stovetop roasting gets you this great dip.  Mixing white beans with nuts and garlicy oil and pureeing everything together makes a dip that tastes creamy but is actually 100% vegan.  Using pine nuts and cannellini beans gives this a step up from your normal bean dip, and the result is a really flavorful, meat- and dairy-free dip that we're sure that everyone will love.  Best of all, because it's so easy you'll have the time to get more creative with the other things you're cooking up and serving – like the other Super Bowl food we made this weekend, which we'll show you later this week.  Stay tuned!