If you're a follower of our blog, you know that while we love to post recipes, we also enjoy discovering all the different and unique food New York has to offer and then sharing it with you here.  That's what we're going to do today:  we'll highlight two different restaurants we visited recently that are awesome quick lunch spots in Brooklyn.  These two places also aren't very far from each other, but the cuisines they originate from are pretty diverse, so you can have your pick of good food from around the world.  We want to warn you, however, that we are going to show some meat in today's post.
We first got to visit Peri Peri Grill House in Bed-Stuy, which serves a menu centered around the peri-peri chili.  This spicy pepper originated in Central Africa and was adopted by the Portuguese who colonized that area, and it's now most famous as the chili used by the British quick-service chain Nando's.  Here at Peri Peri Grill House they use the spiciness of the pepper in a variety of items, so we got ourselves a sampling of a few things.  Here we have a Beyond Burger (on the left) and a regular burger (on the right) topped with cheese and served with peri-peri-flavored sauce and mayo, plus some fries dusted with peri-peri spice and wings marinated in more peri-peri sauce.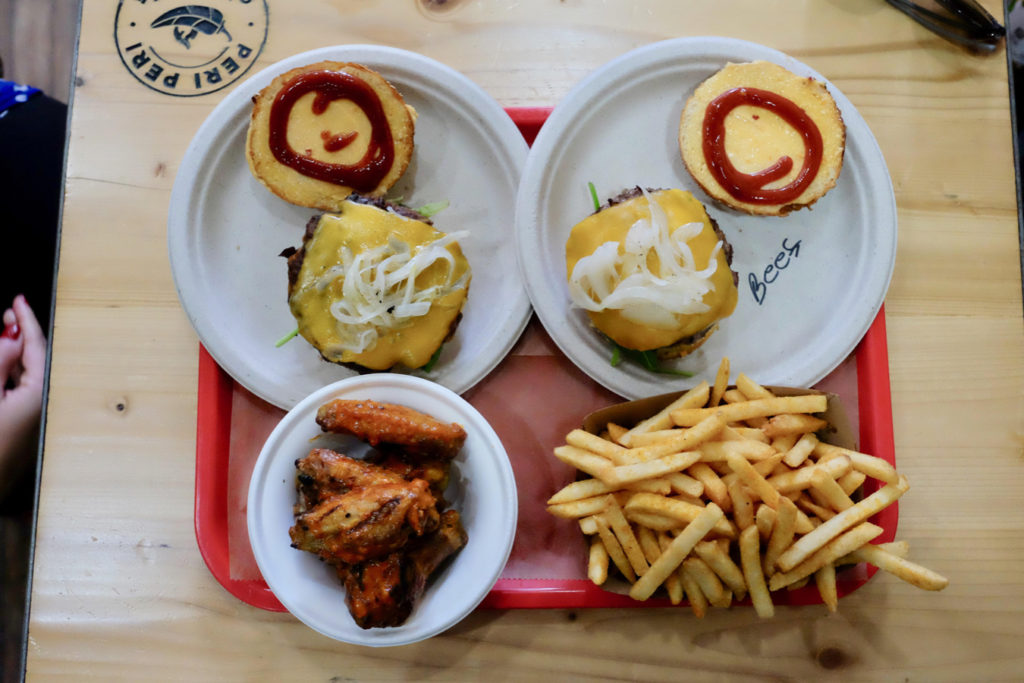 If you're not down for spicy food or burgers, wings, and fries, you can head one neighborhood over to the area just above Prospect Park and find Ciao, Gloria, an Italian-influenced cafe.  We went there for a quick brunch one morning, so we got a mix of different foods there.  Here, for example, is Miriam's AVEC sandwich, made with avocado, cheddar, and a frittata on a brioche bun.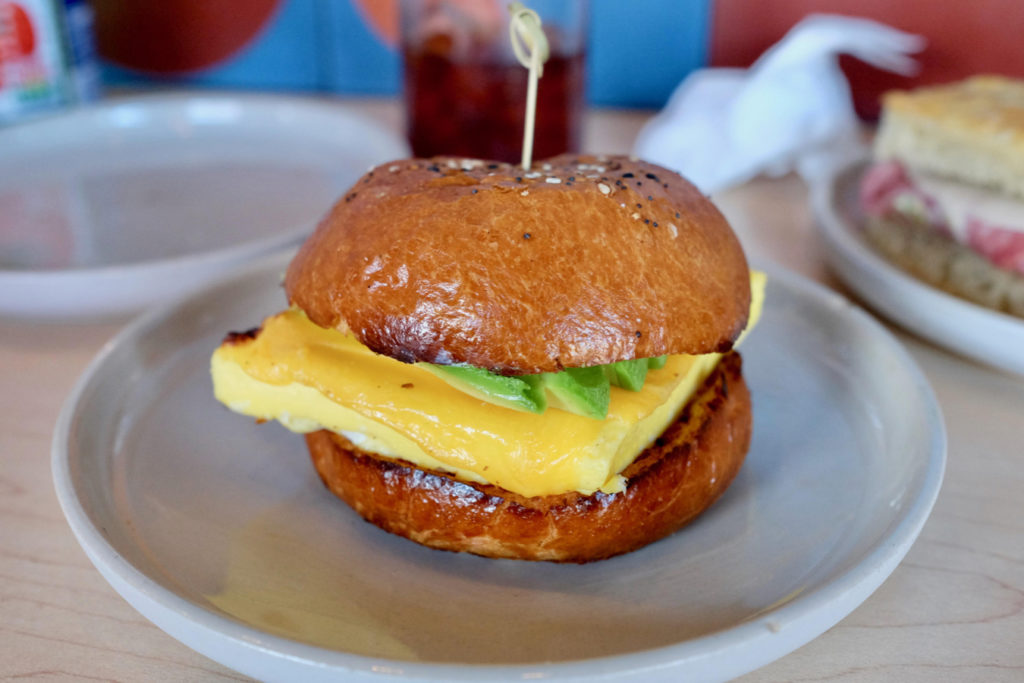 Cyril, meanwhile, had a Sicilian sandwich with prosciutto, salami, mortadella, capocolla, provolone, and an olive tapenade, all on focaccia bread.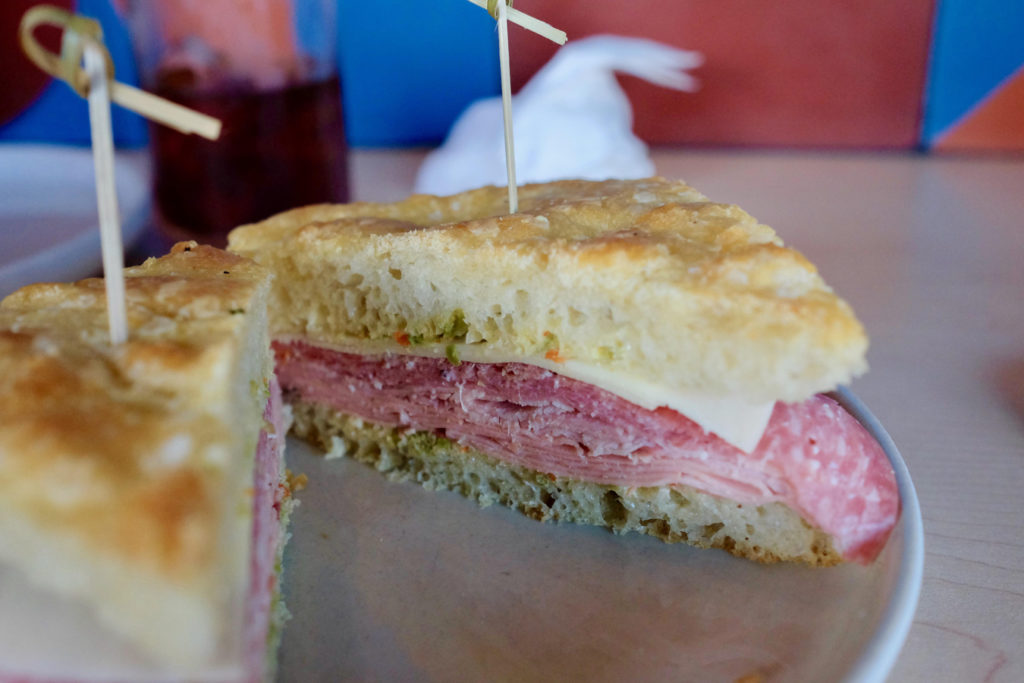 And we also split one of Ciao, Gloria's baked goods:  a oatmeal cream pie, made from two oatmeal raisin cookies with vanilla cream in the middle.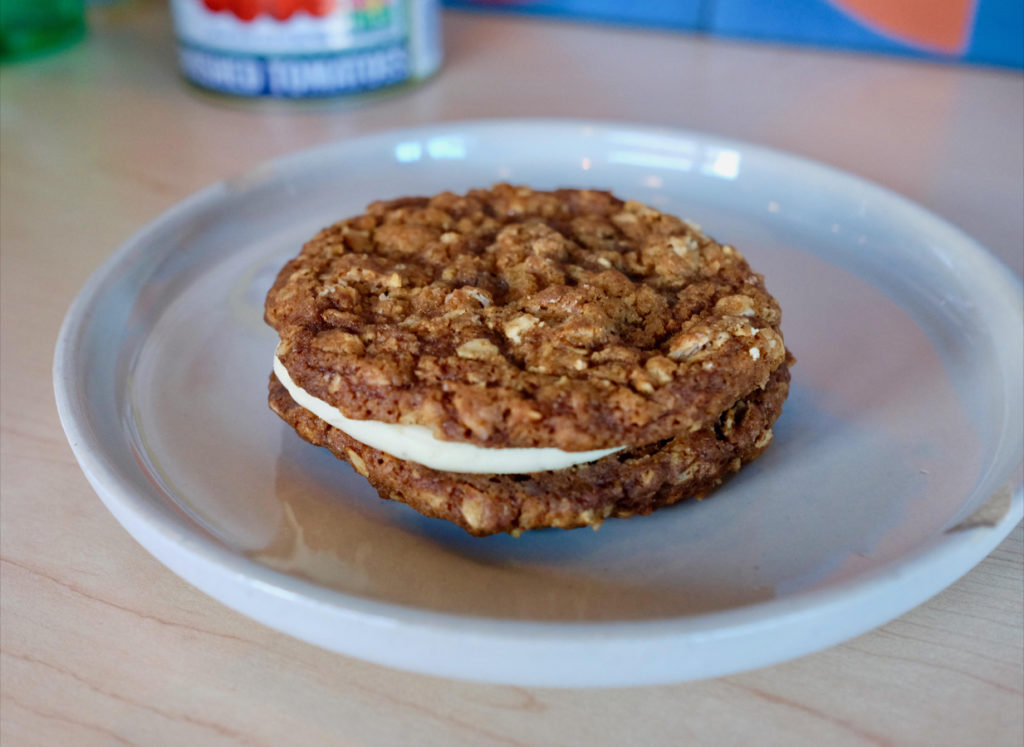 We think these two spots really represent well all the different foods you can get in Brooklyn – on the one hand, you have typical fast food fare that's been upgraded with a unique pepper spice blend; and on the other hand, you've got some gourmet Italian sandwiches and desserts.  Both are great places to grab something quick and tasty, so if you're ever in these two neighborhoods check them out.  And if you're looking for some other recommendations, come back soon for our other picks of good restaurants around New York.