We'd understand if you looked at the title of today's blog post and were skeptical – after all, eating broccoli on a sandwich does sound like hippie nonsense at first glance.  But these aren't some dry, bland lunch concoction making sad use of vegetables in place of meat.  In these sandwiches, we're using the natural tastiness of roasted broccoli and pairing it with fresh mozzarella and other toppings, all on some excellent Italian bread.  We decided to come up with this recipe after a bakery gave us a free loaf of bread on our trip to Rhode Island and we knew we needed to come up with something really good for it.  Cyril used his kitchen creativity to invent this new sandwich, and we think it turned out great so we'd like to show you how we made these.
You'll need:
A large head of broccoli
Olive oil
Garlic
Red pepper flakes
Butter
A ball of fresh mozzarella
A 5-ounce piece of asiago cheese
A jar of roasted red peppers
A jar of hot cherry peppers
A loaf of Italian bread
First, to prepare your broccoli, cut it into florets and place it in a large skillet over medium-high heat along with 3 tablespoons of olive oil and 3 or 4 sliced garlic cloves.  Sprinkle red pepper flakes over everything and cook for 10 minutes, or until they broccoli is browned and tender.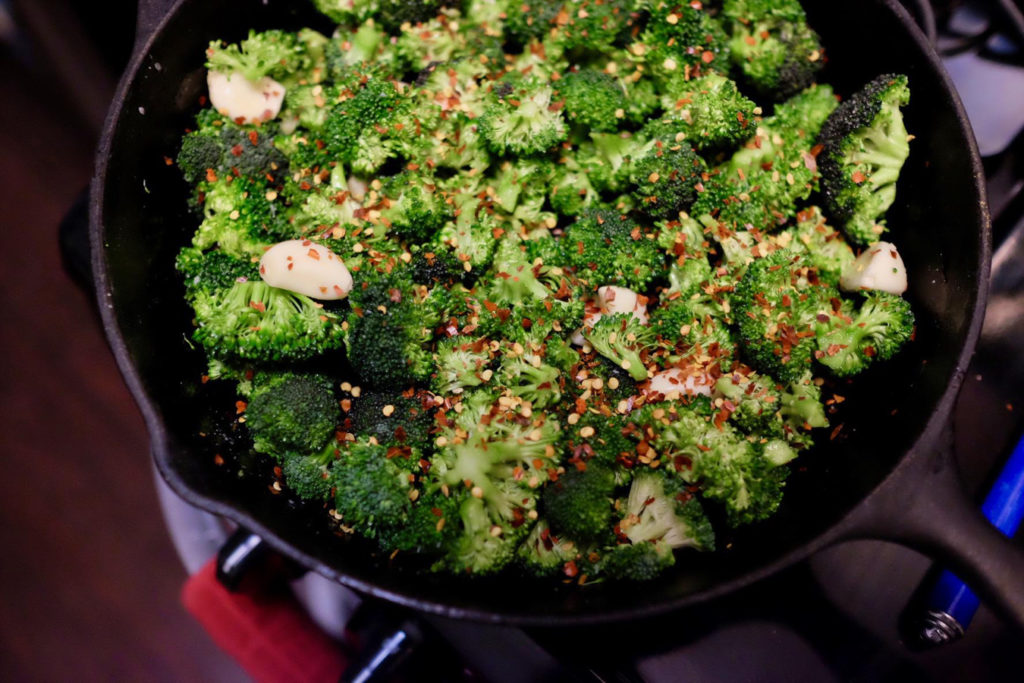 Meanwhile, cut your bread into thick slices.  Butter one side of each slice, then grate garlic on top of the butter.  Place the sliced bread in your broiler for only 30 seconds to toast.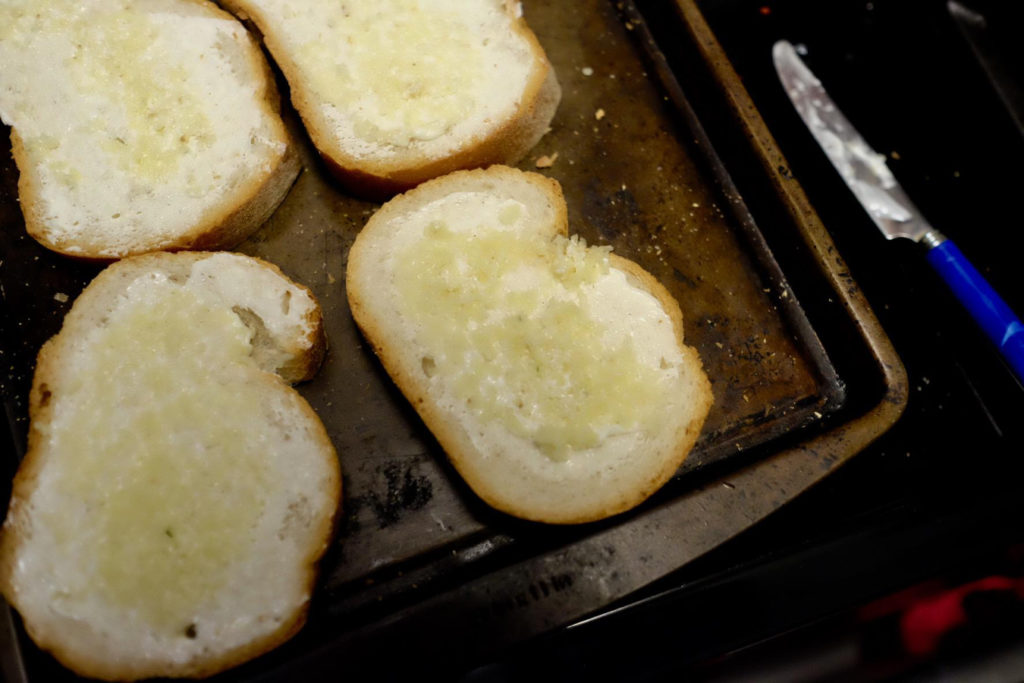 Then cut thin slices of asiago cheese and lay them on top of each slice of bread.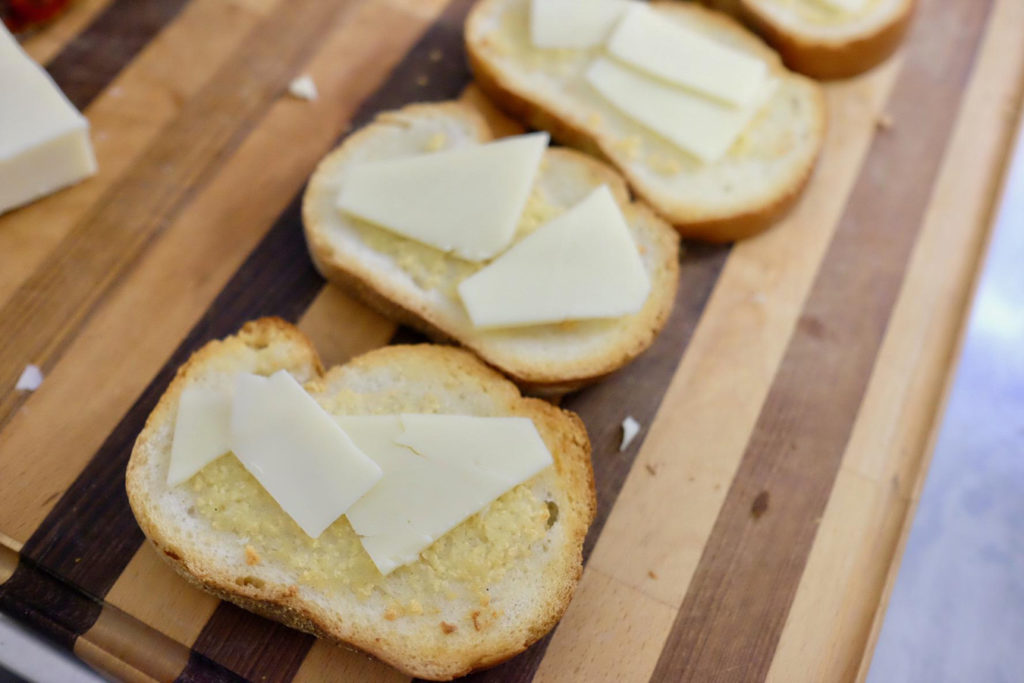 Once the broccoli is done, evenly distribute it over half of the bread.  Cut your mozzarella into slices and lay those on top of the broccoli.  On the other halves of the bread, place some roasted red pepper slices and some cherry peppers.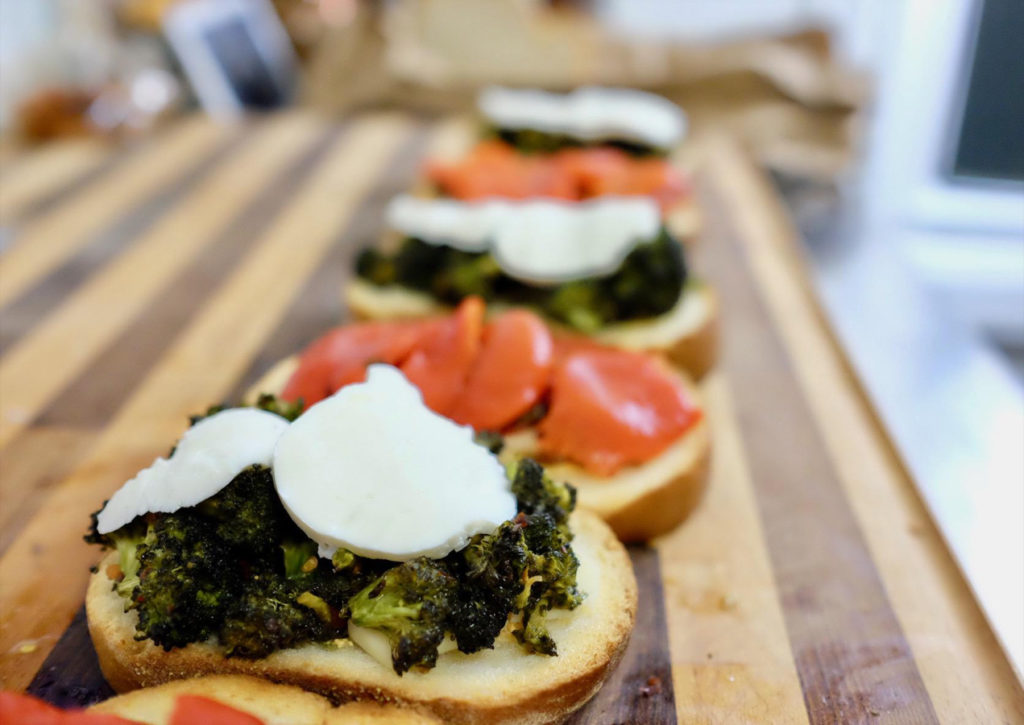 Then you can assemble your sandwiches with one pepper-topped slice on the bottom and one broccoli-and-cheese slice on top.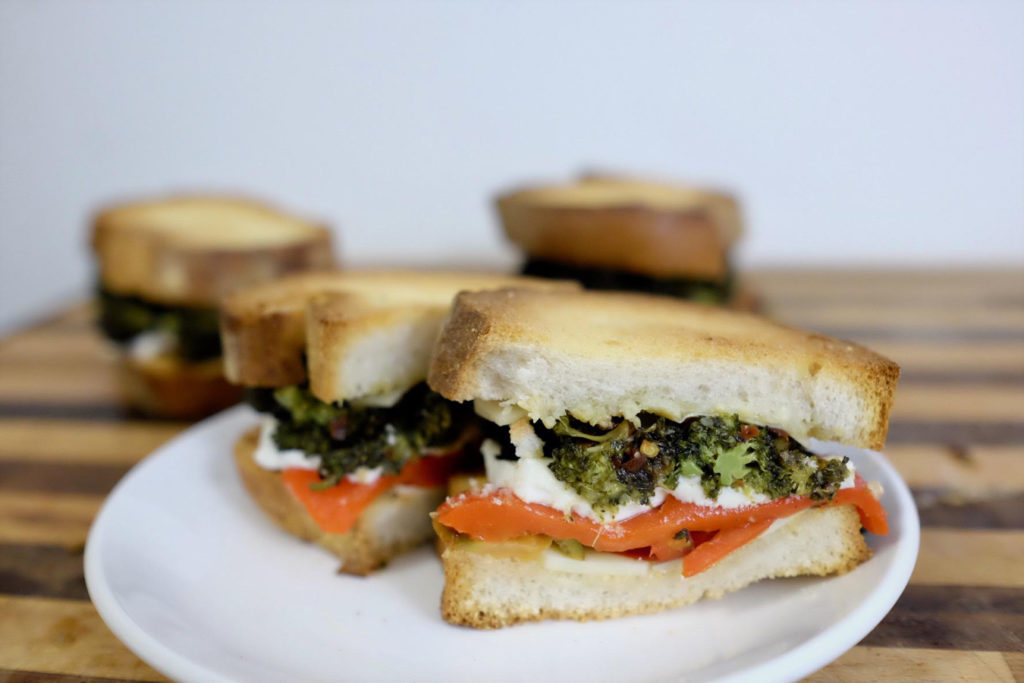 And that's it – all you have to do here is cook some broccoli on your stove top and then slice some bread and cheese, and when you throw it all together you have a great, unique sandwich.  You've got several signature Italian flavors here:  fresh mozzarella and asiago cheeses, red and cherry peppers, and broccoli roasted with garlic, all on some good bread.  This sandwich ends up just as flavorful as any one you'd get at a deli, except without the meat.  So if you were doubtful about whether broccoli could make for a good sandwich, we think you'll be convinced if you just try this one out.