Bet you didn't think we could put anything else on toast, did you?  We've previously cooked up beans, broccoli, mushrooms, avocado, red peppers, and spinach and artichokes, and you probably assumed we had exhausted the list of thinks you could possibly pile on top of a slice of bread.  Not so!  We recently came across this recipe in Bon Appétit and decided to try it out to see how well lentils pair with toast.  The answer:  very well, because these lentils are cooked with some great spices and mixed with greens to make a very flavorful, easy meal that also happens to be vegan.  So if you're willing to trust us on another toast-based meal, we'll show you how to make this one.
You'll need:
Olive oil
An onion
A fennel bulb
Celery
Garlic
Red pepper flakes
Smoked paprika
Lentils
A large bunch of kale
A lemon
A loaf of thick white bread (we got ours at a local Polish bakery)
You'll want to start by dicing your onion, 2 stalks of celery, and your fennel bulb and roughly smashing 10 cloves of garlic.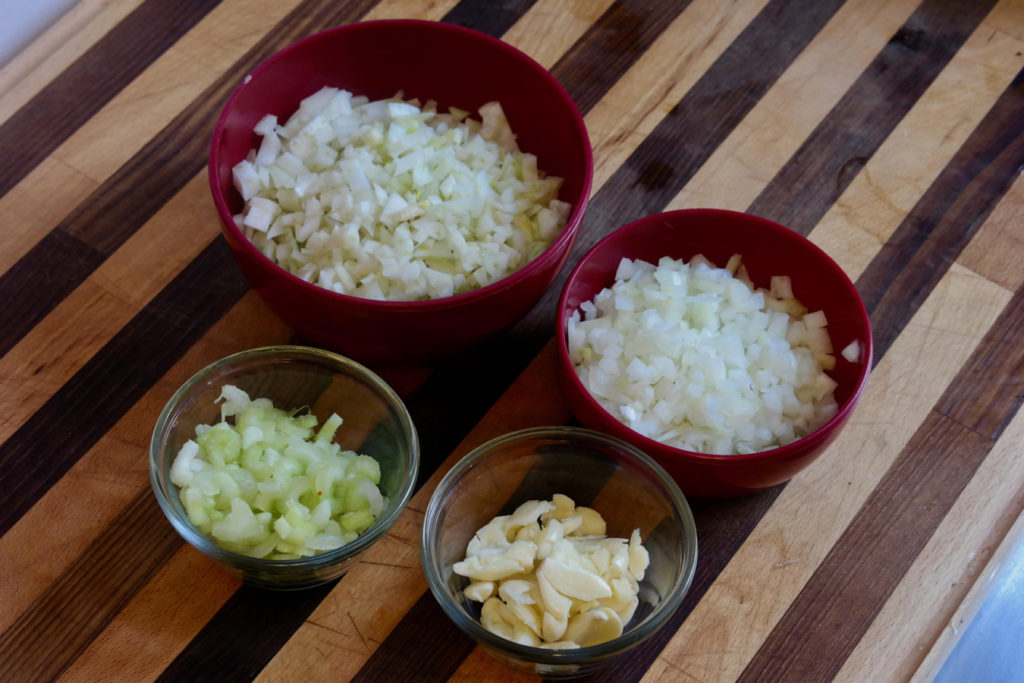 Then in a Dutch oven warm 2/3 cup of olive oil over medium heat and add in all of these vegetables.  Cook them for about 10 minutes, until they become softened, and then stir in a teaspoon of red pepper flakes, 1 1/2 teaspoons of smoked paprika, and a large pinch of salt.  Add in 1/2 cup of lentils and 1 1/4 cups of water and stir everything together.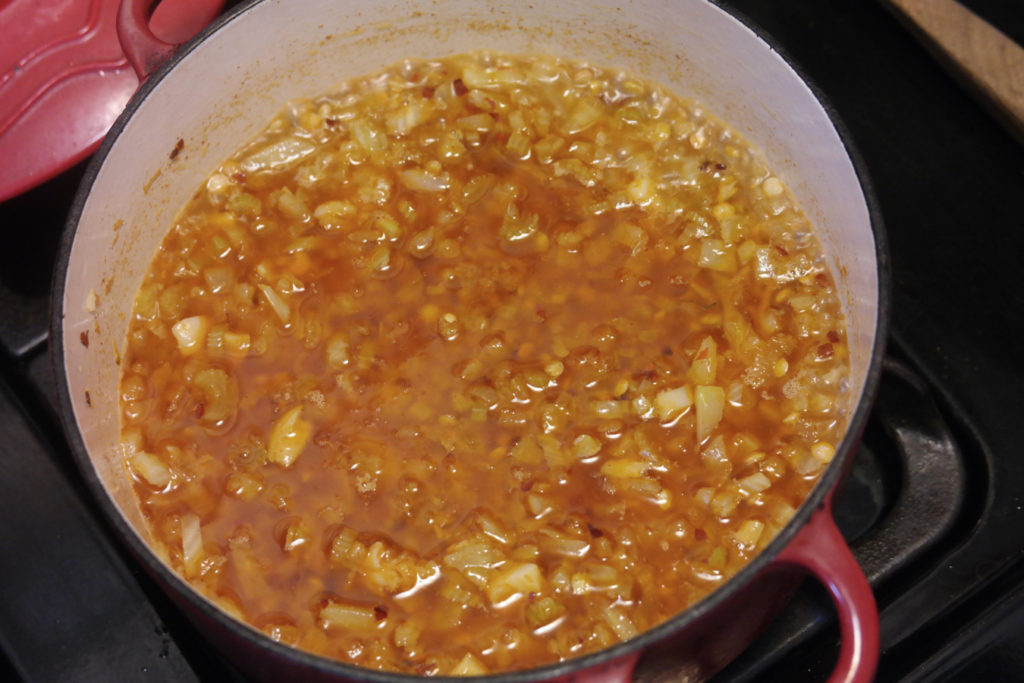 Now tear your kale leaves into large pieces and place them on top of the lentil stew, then cover the pot and turn the heat down to medium-low.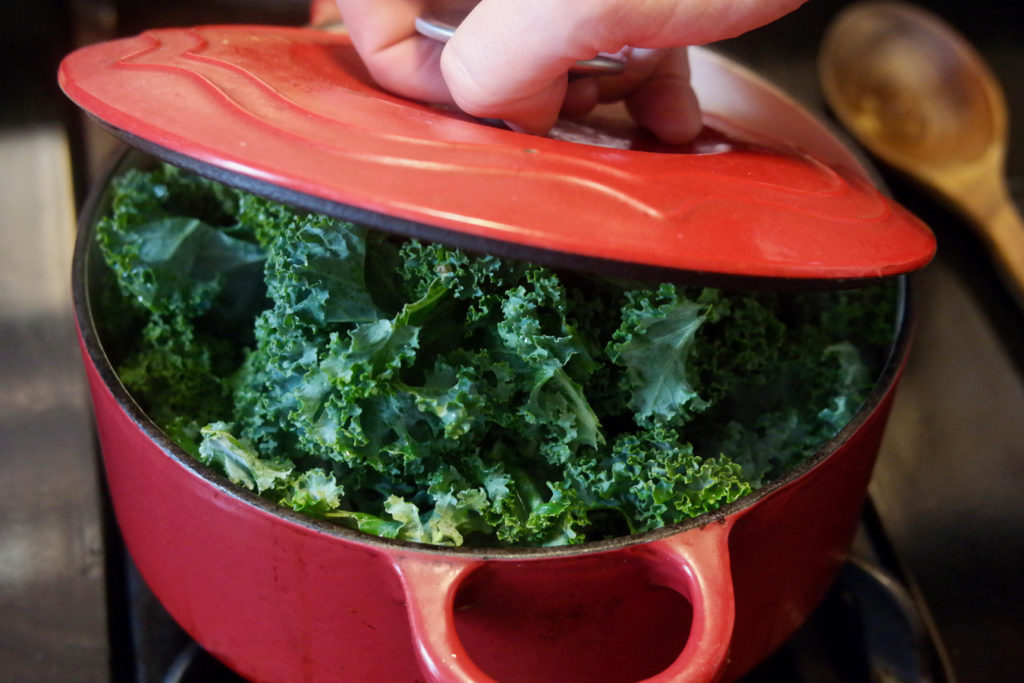 Leave the pot to sit and after 10-15 minutes the lentils should be cooked and tender and the kale should be wilted.  Uncover it, squeeze in the juice from half a lemon, and let it simmer until the liquid has mostly been absorbed.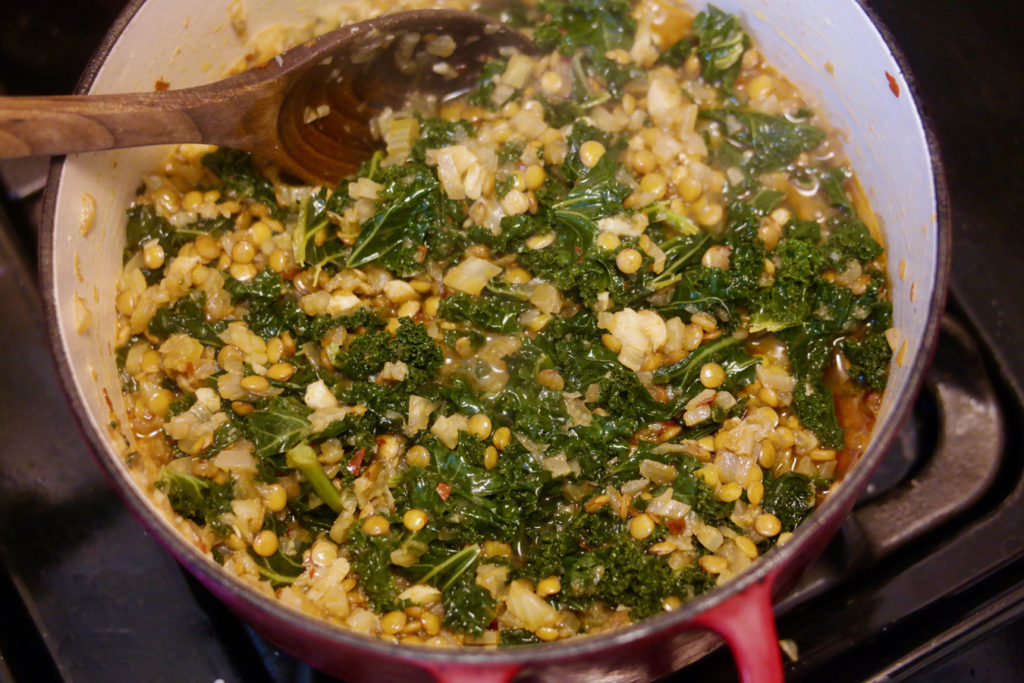 Meanwhile, cut your bread into hearty slices.  Pour a tablespoon of olive oil into a large skillet and over medium-low heat toast each piece of bread on one side only until that side is slightly browned.  Rub the toasted sides of the bread with a whole garlic clove.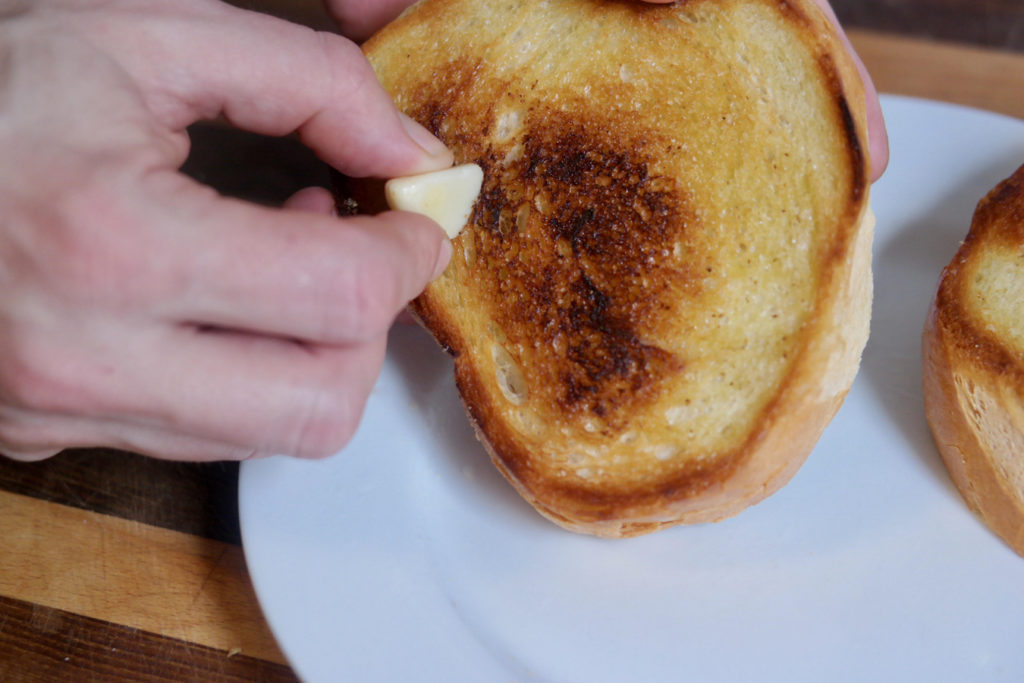 When both the bread and the lentils are ready, spoon the lentil mixture over the bread slices, top with an extra sprinkling of smoked paprika, and serve with wedges from the other half of the lemon.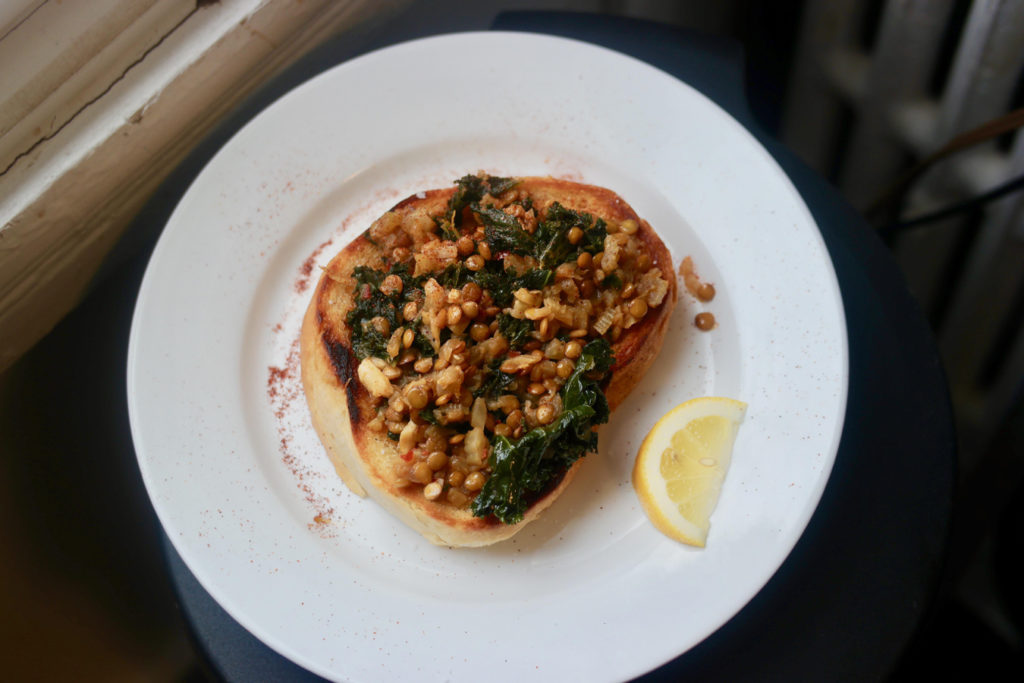 Look, we know lentils and kale have kind of a hippy, scrappy reputation to them, but we hope this toast maybe helps you change your mind.  Because here we have lentils cooked with some spicy, smoky flavors – plus lots and lots of garlic – and then paired with nicely wilted kale, all on top of some excellent bread.  These many different tastes come together to make a really savory, warm treat that can serve as a meal on its own without using any meat or dairy.  We think our toast looks delicious, and we hope you're inspired to try these lentils as well.