Broccoli rice casserole is one of the staples of American casserole culture – according to culinary lore, casseroles were invented sometime around 1870 in New Hampshire, and these early dishes often involved rice baked with some other ingredients.  This specific casserole became pretty popular a hundred years later, although its origin was apparently the label of a Campbell's soup can, where it was printed as a helpful suggestion for how to use the company's cream of chicken soup (isn't it amazing what you can learn on the internet?).  But using meat products is unnecessary to making a good veggie-based casserole, plus no one really likes using gloopy canned soup in a recipe, so we decided to make a vegetarian version.  In the spirit of all good casseroles, this is not just delicious but also fairly easy to make, because you mostly just mix everything together and then let your oven do the work.  We know that casseroles aren't the fanciest thing you could eat, but this one's pretty delicious and actually made from scratch, so we think it's a worthy dish to serve.
To make this, you'll need:
White rice
A 16-ounce bag of frozen broccoli florets
Butter
Flour
A pint of milk
Garlic powder
Mustard powder
Paprika
Cream cheese
8 ounces of cheddar cheese
Start by stirring 2/3 cup of rice into 1 1/3 cup of boiling water, then turning the heat down to a low simmer and letting the rice cook for 15 minutes or so.  Check the rice periodically to make sure it's fluffy and not burned, and when it's done stir it with a fork and remove it from the heat.
While the rice is on the stove, make a cheese sauce by melting 3 tablespoons of butter in a pot over medium-low heat.  Whisk in 3 tablespoons of flour and a dash of garlic powder, plus some pepper.  Let this toast for about 2 minutes, then slowly pour in all of your milk while whisking constantly.  Turn the heat up slightly and continue to whisk until the mixture bubbles and thickens.  Take this off the heat and stir in 3 tablespoons of cream cheese and 1/2 teaspoon each of mustard powder and paprika.  Shred your cheddar cheese and add in about 3/4 of it, stirring until you get a smooth sauce.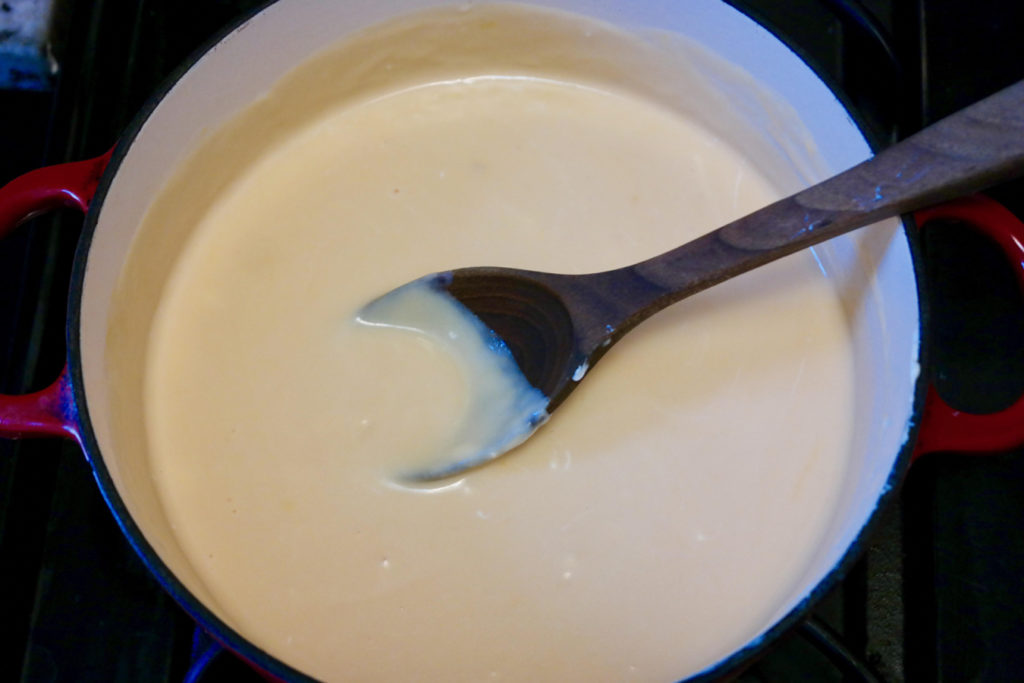 Defrost the broccoli in your microwave and mix it in with your rice.  Turn the rice into a large greased casserole dish, then pour the cheese sauce in and mix everything together, evenly spreading it in your dish.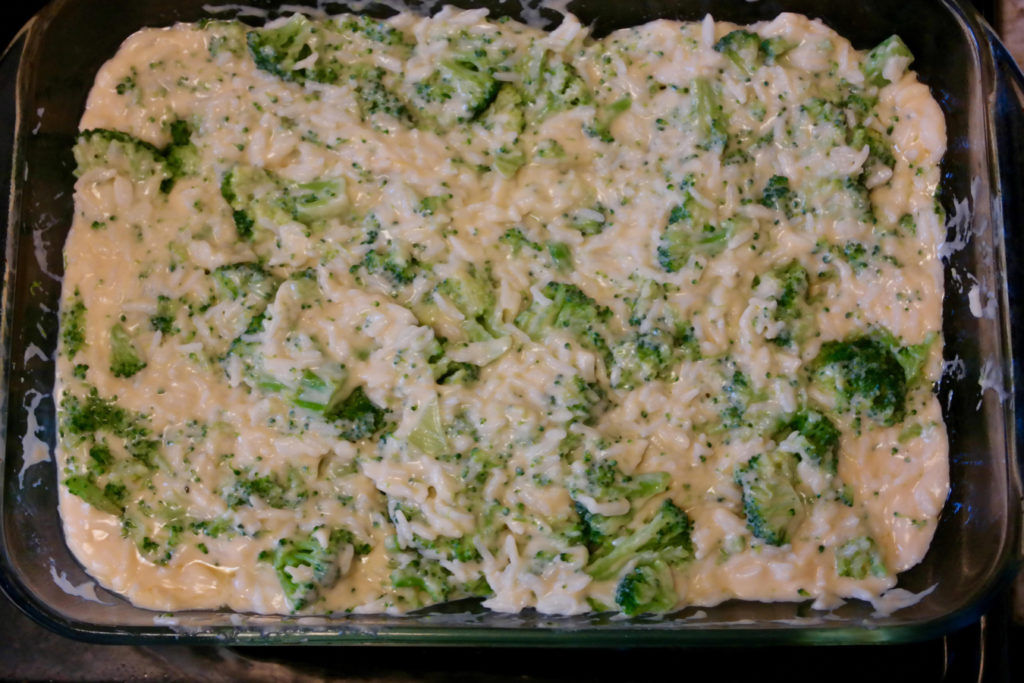 Top with the rest of your cheddar cheese …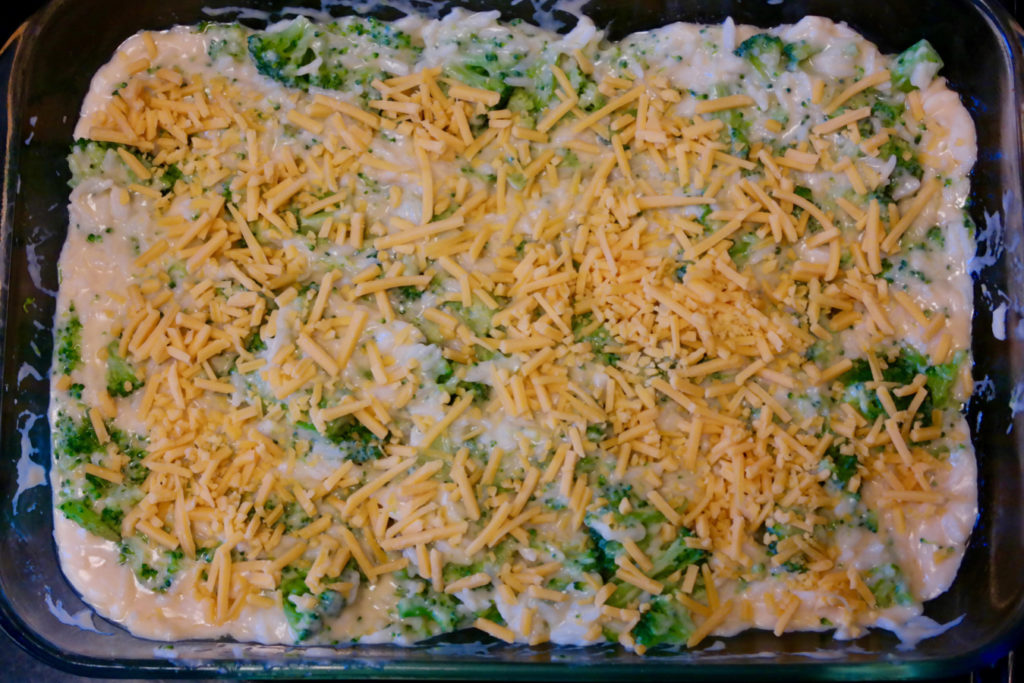 … then bake at 350°F for 35 minutes until the cheese is well melted and the casserole is lightly browned around the edges.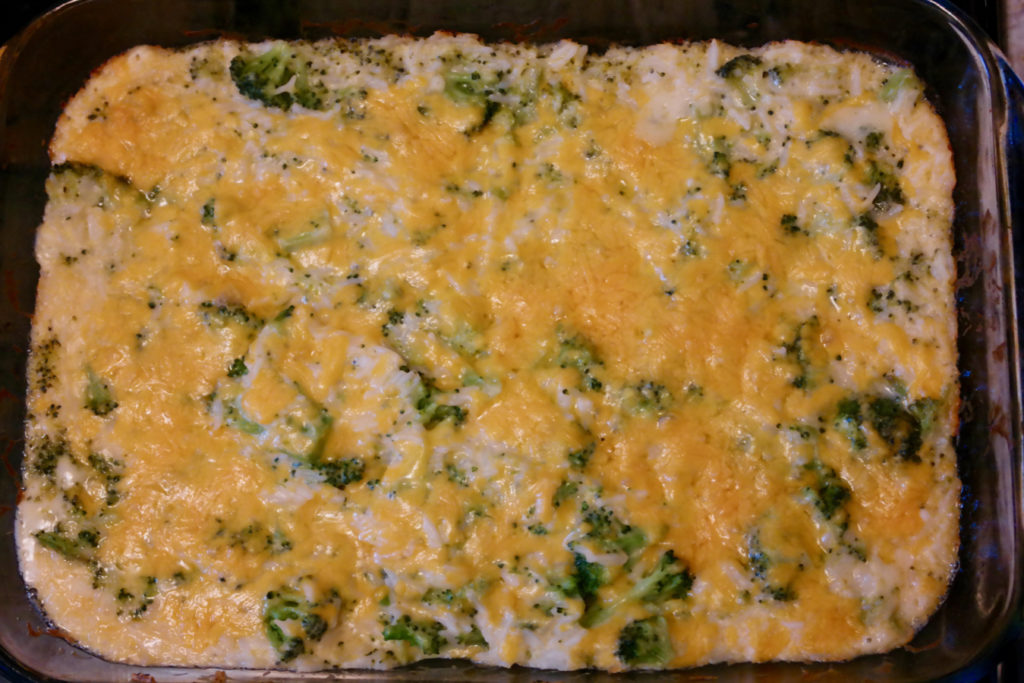 Now you can scoop it up and serve!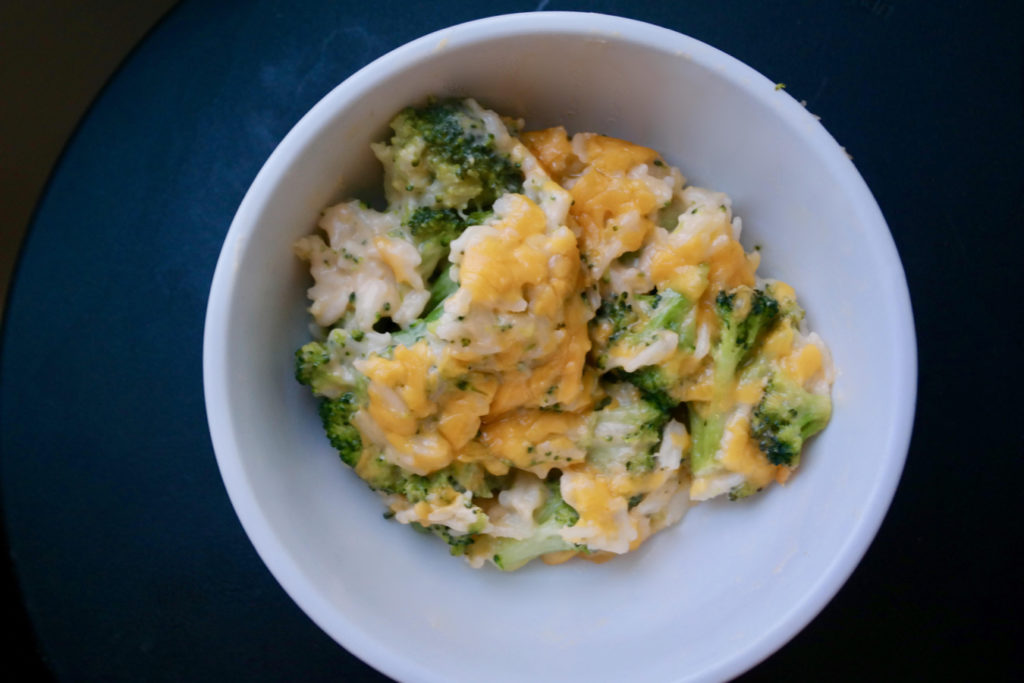 Making the cheese sauce by hand really helps elevate this from a Campbell's Soup recipe into something a little more homemade.  And what you get at the end is lovely:  a casserole that's warm and creamy but also has some green vegetables to help cut through the carbs and cheese.  This can be a side to vegetarian main dish, but it's also rich enough to just be a meal on its own.  So even though casseroles can have a little bit of a reputation for being lazy dishes stuffed with weird, corporate foodstuffs, we think this recipe shows that you can make some quality baked meals that are still easy and delicious.