Gnocchi are one of Miriam's favorite things to eat since they're essentially two delicious foods in one:  potatoes that are acting like pasta.  Typically gnocchi are served in just that way – mixed with a sauce – and not only are they a fun deviation from your usual pasta, but they also cook up much quicker than pasta so they can be a very easy meal.  Well, thanks to the magic of Instagram and its vast library of user-generated food images, we discovered that you can also put gnocchi in a soup, so we experimented a little and came up with this, a veggie-filled recipe filled with typical Italian flavors and these little potato dumplings.  It was delicious, healthy, and also vegan if you leave out just one ingredient – and what more could you ask for in a soup?
To make it, you'll need:
Garlic
Basil
A 15-ounce can of chickpeas
Red pepper flakes
4 cups of vegetable broth
3 14.5-ounce cans of diced tomatoes (get the fire roasted version if you can)
A 14.5-ounce can of green beans
A 9-ounce bag of spinach
A pound of gnocchi (if you want a vegan soup, double-check your gnocchi's ingredient list)
Parmesan cheese (leave out for vegan soup)
Olive oil
First, chop up your basil and 4 garlic cloves.  Warm 2 tablespoons of olive oil over medium-high heat in a large pot and cook the garlic and basil for just a minute.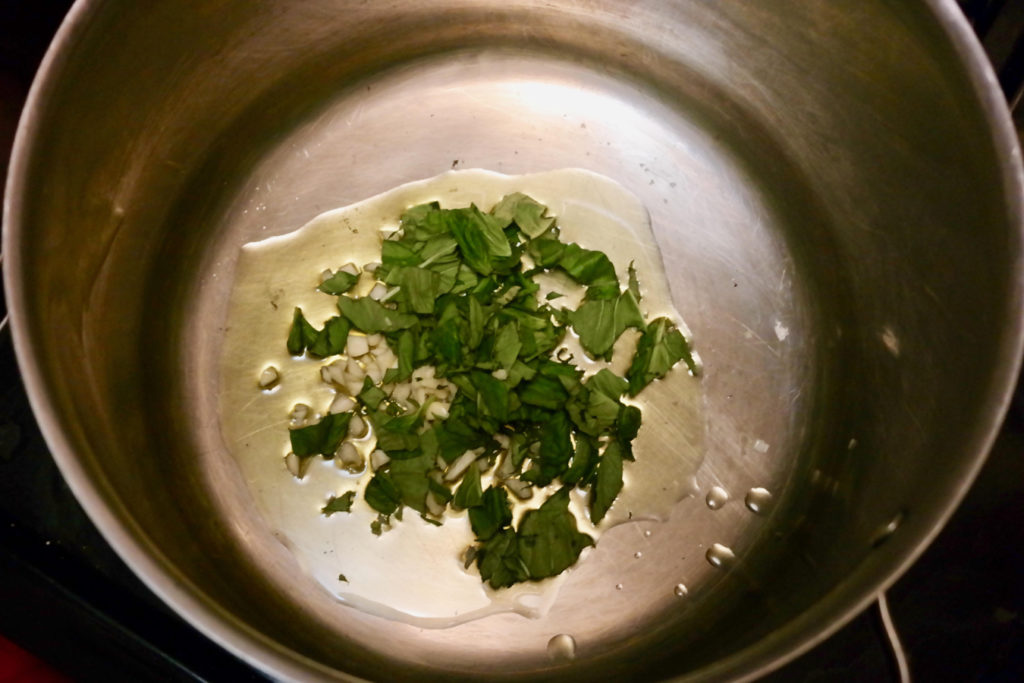 Then drain your chickpeas and add those in, along with all of your vegetable broth, all of your tomatoes (and the juice they come packed in), a sprinkling of red pepper flakes, and salt and pepper to taste.  Bring all of this to a boil, add in your green beans, then turn down the heat and let it simmer for 15 minutes.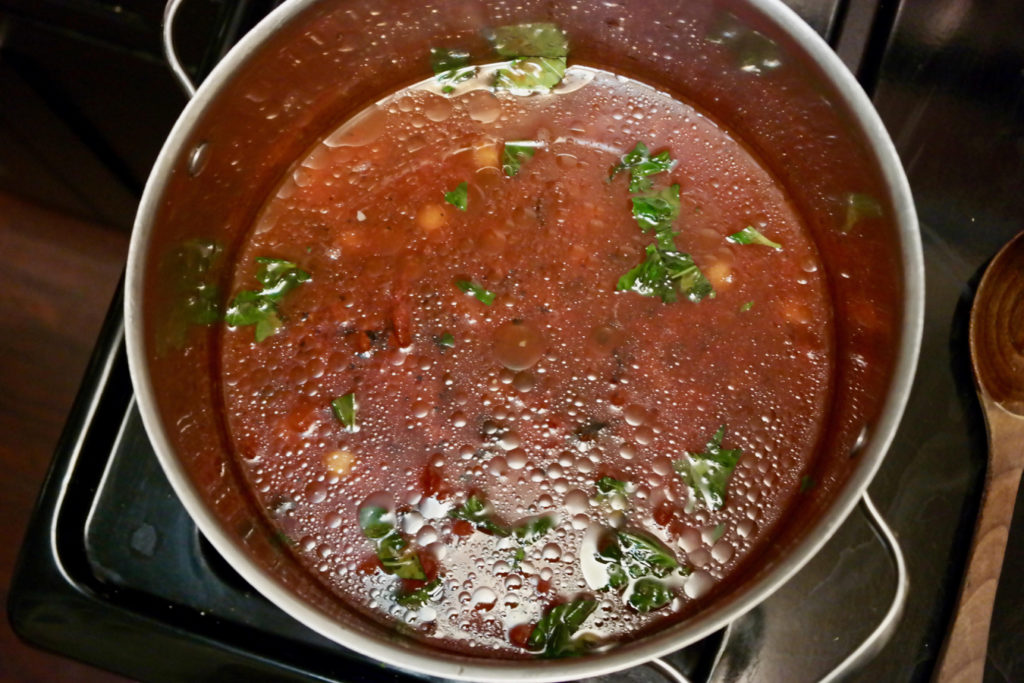 Now place the gnocchi in the pot and let them cook for 5 minutes.  Remove the pot from the heat and add in your spinach, stirring until it wilts.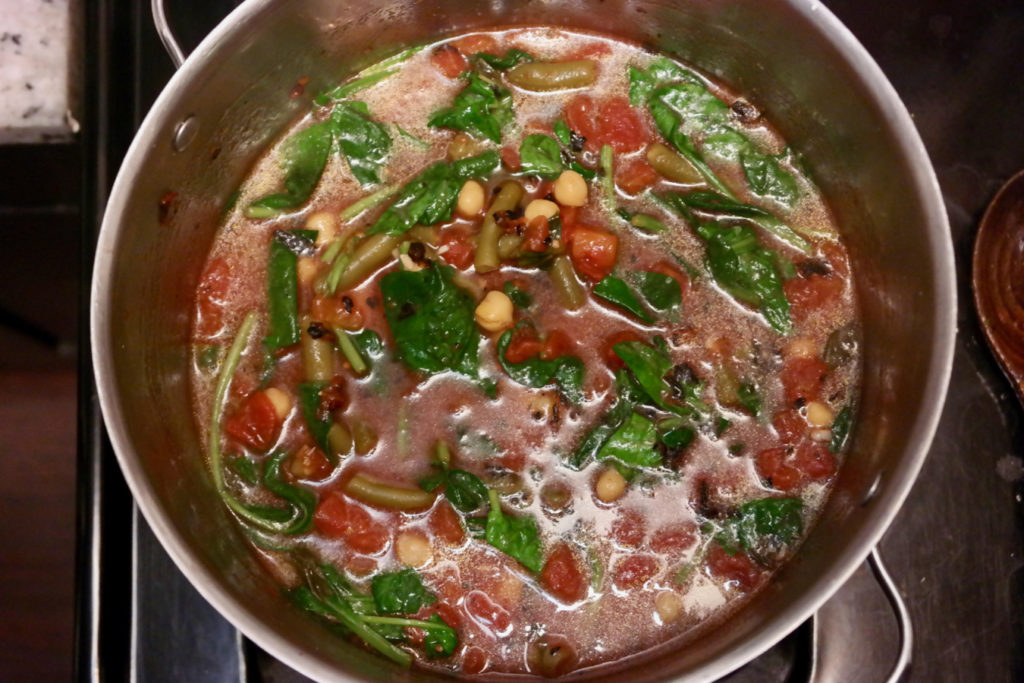 Then you can ladle up the finished soup and serve topped with Parmesan, if you're using it.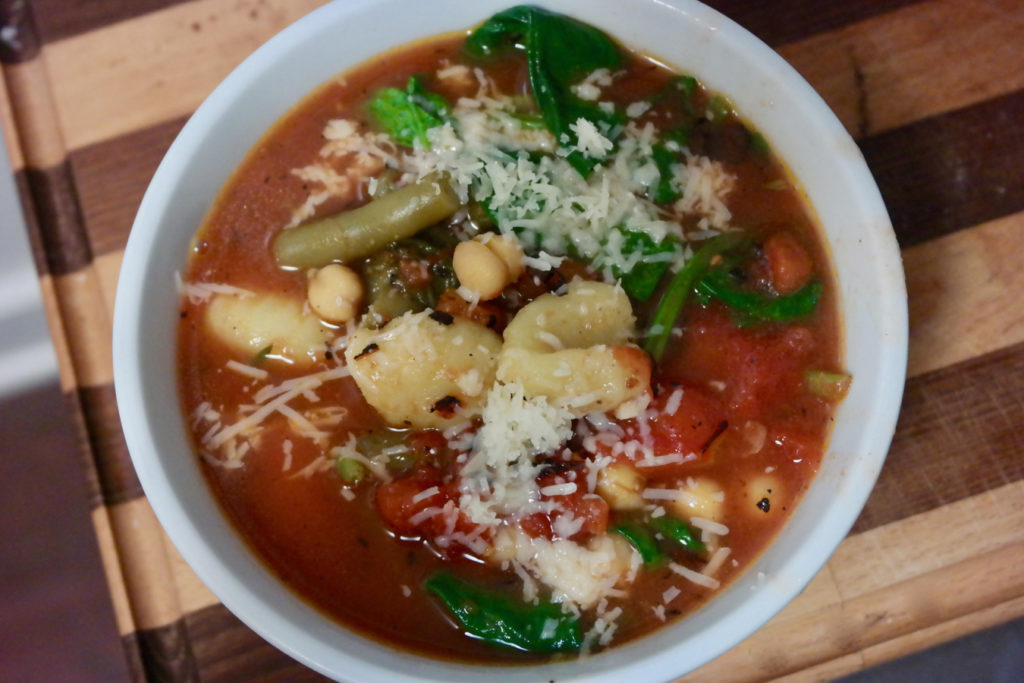 Pretty easy, right?  We're not opposed to buying canned vegetables, and if you use them here there's a very minimal about of kitchen prep you'll need to do – mostly this recipe just requires stirring and simmering, and in the end you'll have a minestrone-like soup but with tender little gnocchi embedded throughout the whole thing.  All the different flavors here meld well and cling to each other and the gnocchi, making for a very satisfying and filling dish.  We really like how simple this was to cook and how the gnocchi made the soup tasty and unique, and it's definitely something we plan to add to our regular soup rotation.