New York is no stranger to Indian food:  the Jackson Heights neighborhood of Queens is sometimes called "Little India", and the area of Manhattan on Lexington Avenue between 27th and 28th streets has been nicknamed "Curry Hill" for all the Indian restaurants located there.  There's also tons of small takeout shops and food carts selling all manner of Indian dishes all over the city.  In other words, you've got tons of options here when it comes to Indian food, and so in that vein we'd like to highlight today two places we recently discovered.  One is in Brooklyn and the other is in Queens, but they're both easy to get to on public transportation so you can check them out at your leisure, as we did.
The first place we'd like to show you is Cardamom, a small restaurant in Sunnyside.  They specialize in dishes from Goa, a wealthy Indian coastal city that spent centuries as a Portuguese colony.  We started our meal there with this lasuni gobi, which is fried cauliflower in a tomato-garlic sauce.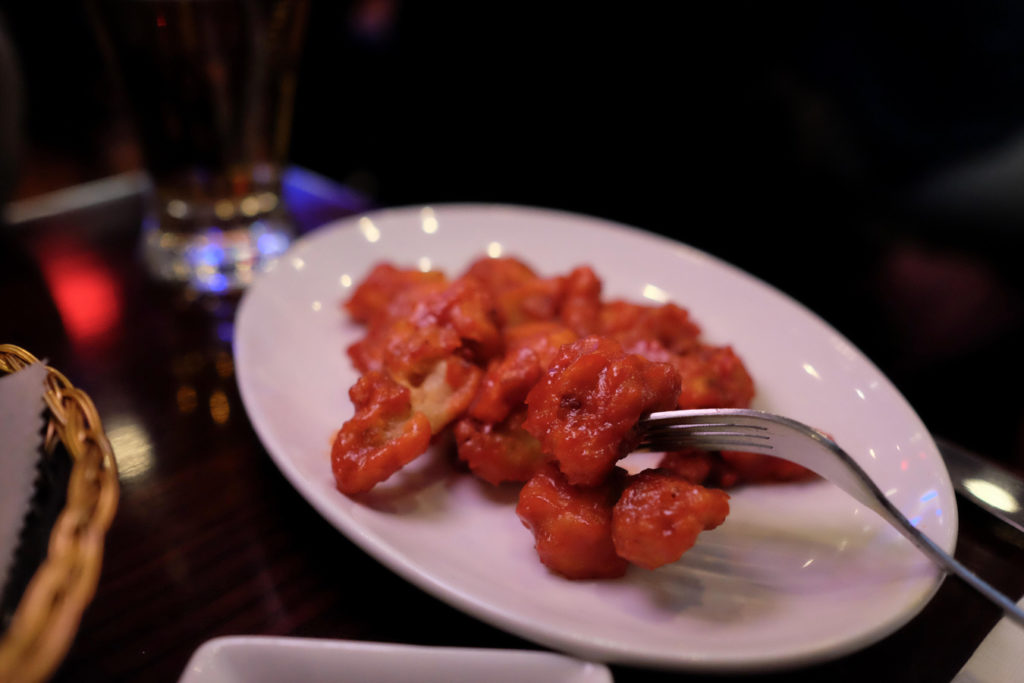 Then we decided to dive into their selection of Goan dishes, which blend traditional Indian and Portuguese flavors together into foods that are unique to that area of India.  Here is the xacutti that Miriam ordered, with vegetables in a spiced coconut curry: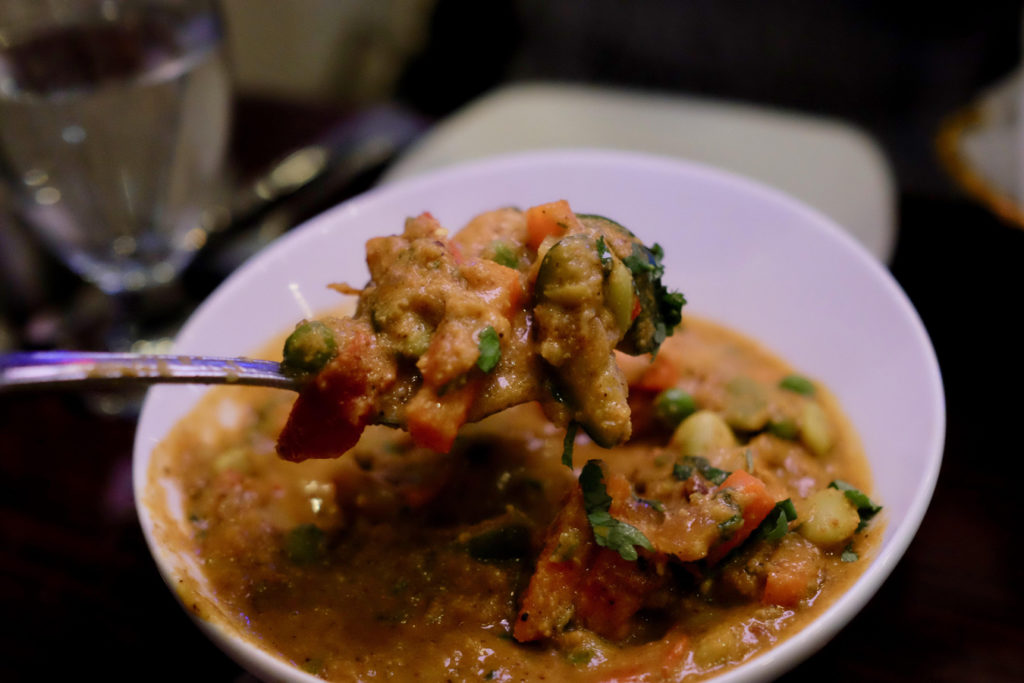 And Cyril decided on the Goan fish curry, which is also made with coconut milk.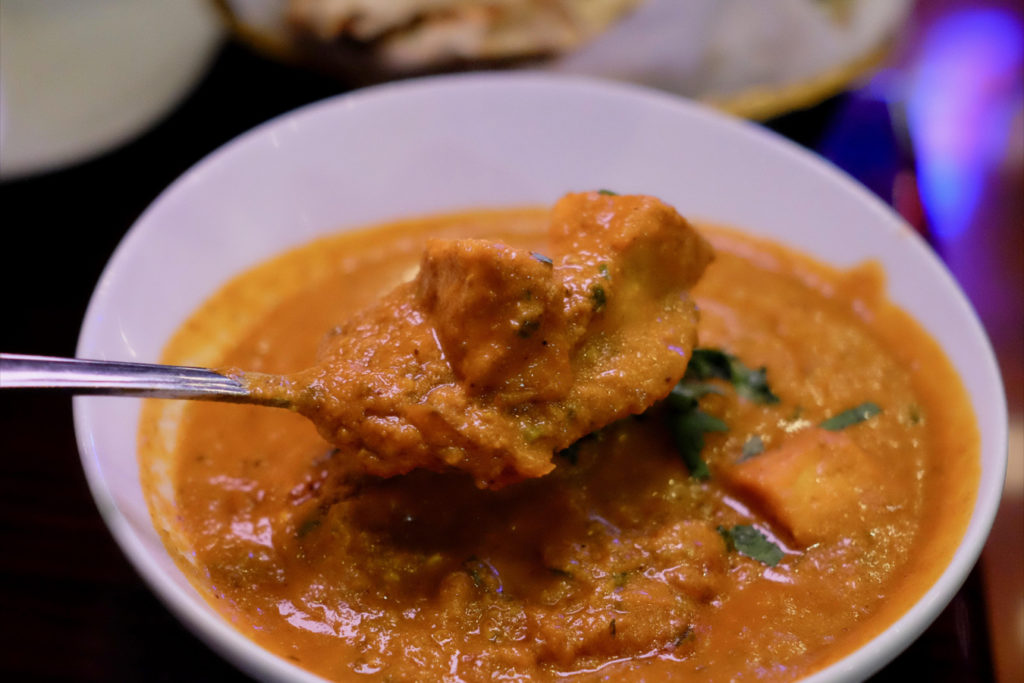 And speaking of curry … down in Williamsburg is a brand new Indian food restaurant called Masti, which has an entire section of its menu devoted to various curries.  Of course we each had to try one:  Miriam got the phall with vegetables, which is made with several different chiles and is one of the spiciest curries they serve.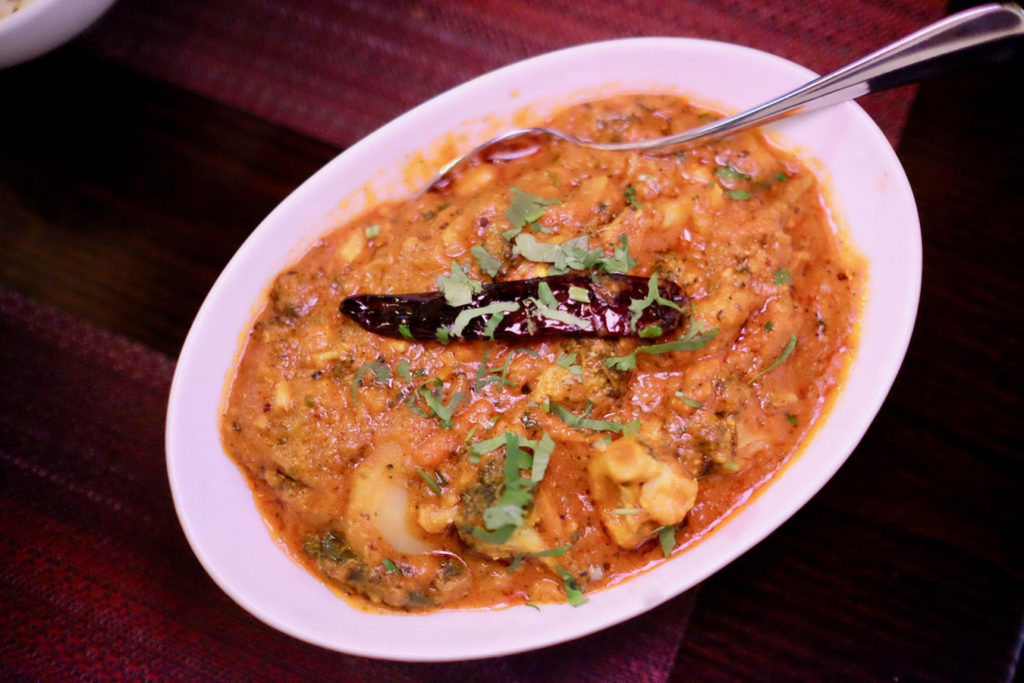 And Cyril tried the Bricklane curry, with lamb in an onion and tomato base.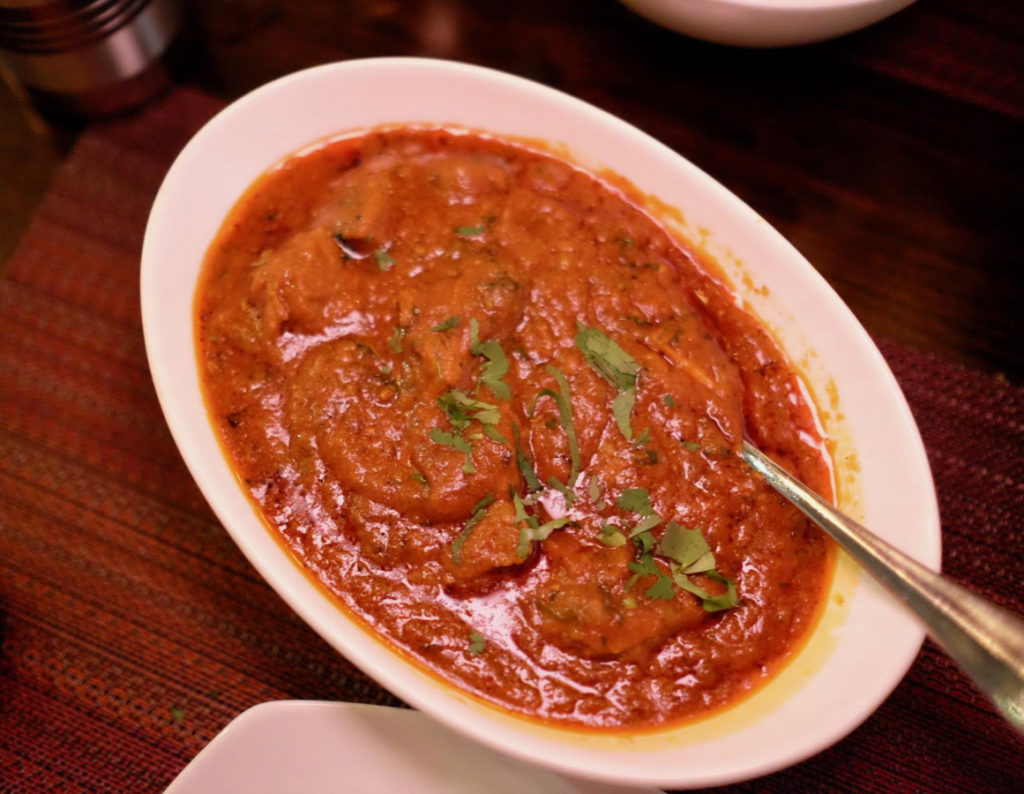 To accompany our meals, we also got an order of samosas …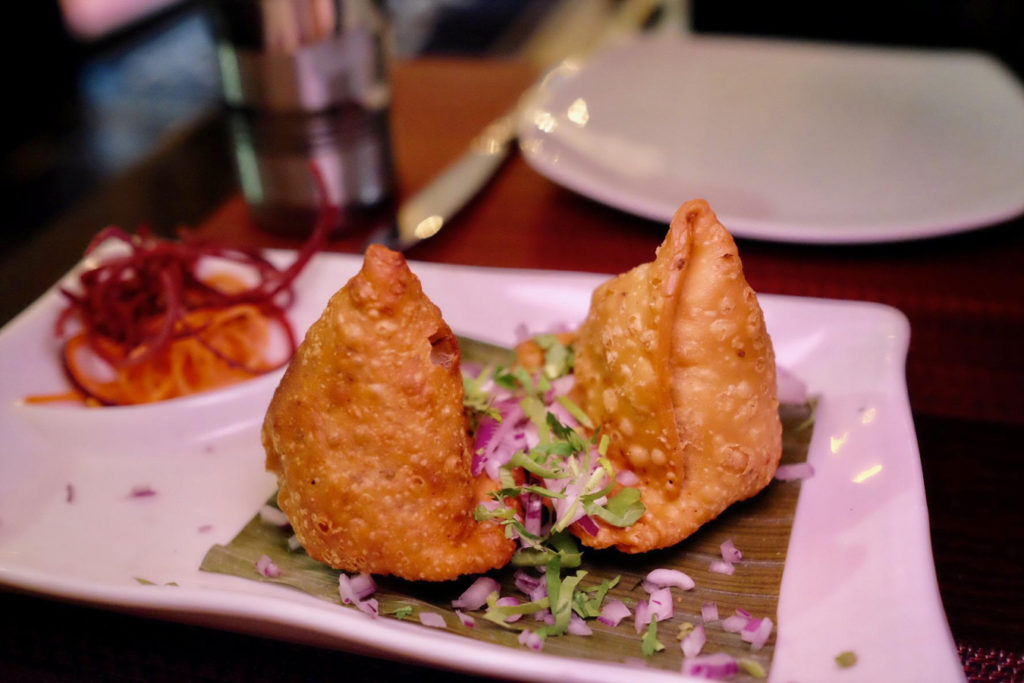 … and the house papadum, which is a crispy flatbread made from lentils.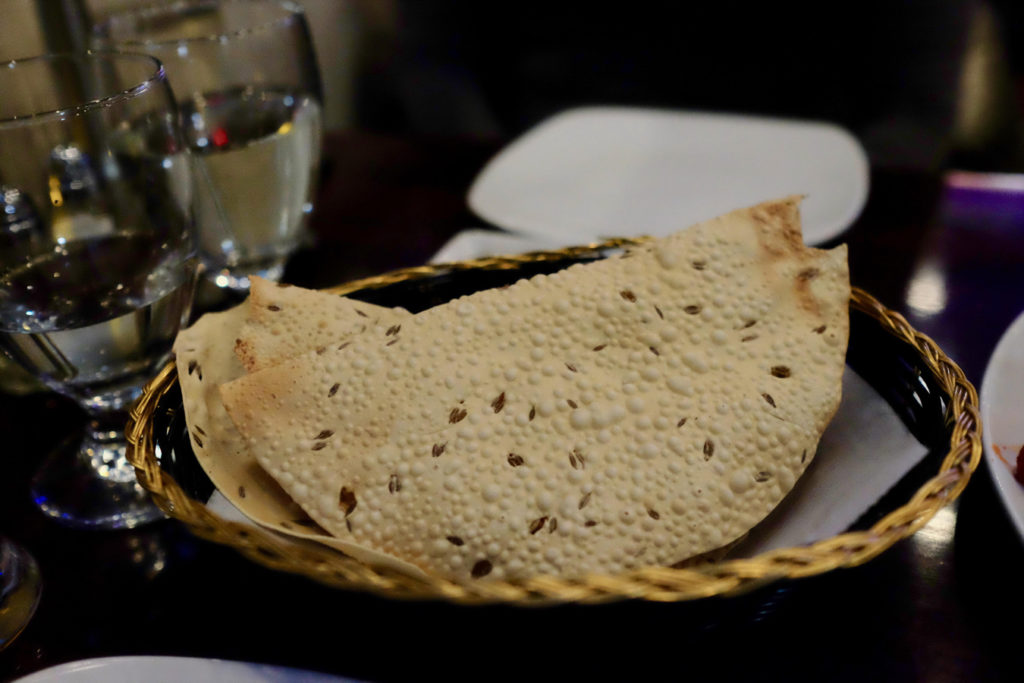 Yes, that was a lot of curry, but who doesn't love this classic Indian dish?  It's a great vehicle for vegetables or meat, and it's warm, rich, and nicely spicy.  We enjoyed trying several different curries at these two restaurants, especially since all of these were new varieties that we'd never eaten before.  Masti was nice and close to where we live, and Cardamom allowed us to try things from a specific region of India whose food we hadn't previously encountered.  We enjoyed both of these places and we'd specifically recommend that you try something new when you go to either of them.  And don't forget to check back later to see other local restaurants that we've visited!