Like us, many of you are probably stuck at home right now, cooking way more than you're used to and relying on a combination of staple foods that you were able to stock up on and whatever random ingredients are hanging out in your fridge.  To that end, we'd like to share with you some tasty and creative ways you can put together some of the foods you might have lying around right now.  Today's recipe is an easy one – you do have to plan ahead because it takes around two hours in total, but it's a fun way to cook up any potatoes you might have, and it's also a warm, delicious meal for these difficult times.  If these potatoes look good to you, read ahead to see how we made them.
You'll need:
8 potatoes
Vegetable oil
A stick of butter
Meatless bacon bits (we like McCormick's version)
An 8-ounce container of sour cream
6 ounces of cheddar cheese
Milk
Scallions
Start by scrubbing your potatoes, then measure out 2 tablespoons of oil and use your hands to rub it on the outside of each potato.  Place the potatoes on a baking sheet and cook them for an hour at 400°F.  Once the potatoes are out of the oven and have cooled down a bit, cut each one in half and scoop out most of the potato flesh, leaving a thin layer inside each skin.  Place these skins back on the baking sheet.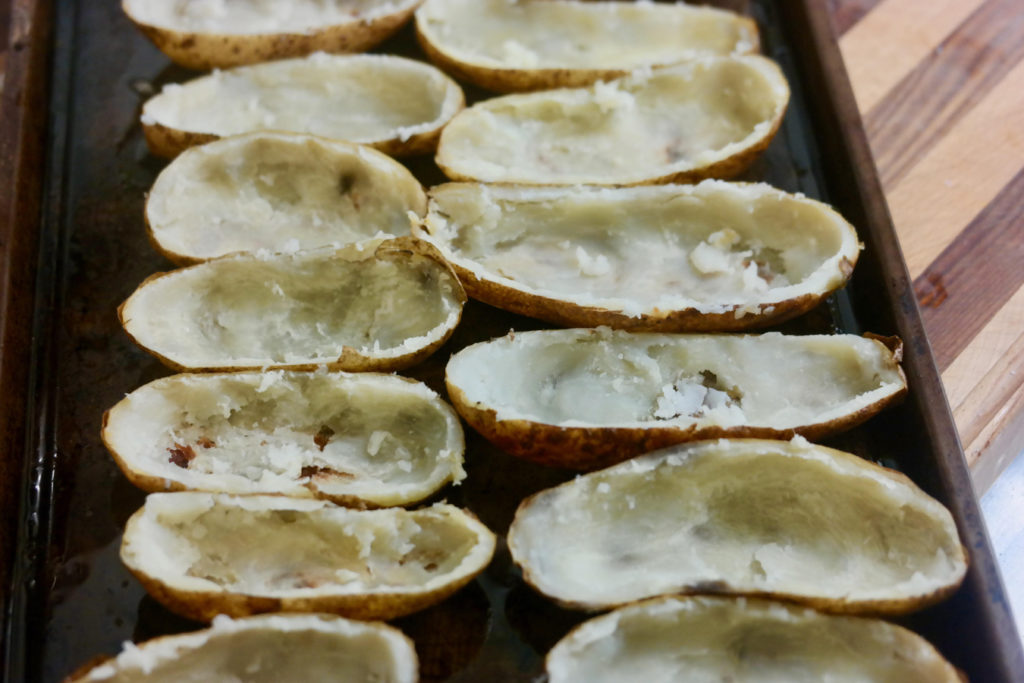 Put the potato innards in a bowl along with 1/2 cup of the bacon bits, all of the sour cream, a cup of milk, and a sprinkling of salt and pepper.  Cut your butter into pieces, slice up 3 scallions, and grate 2/3 of your cheese and add these ingredients to the bowl as well, stirring everything together.
Fill each potato skin with a generous amount of this mixture, then grate up the rest of your cheese and spread it on top of each potato.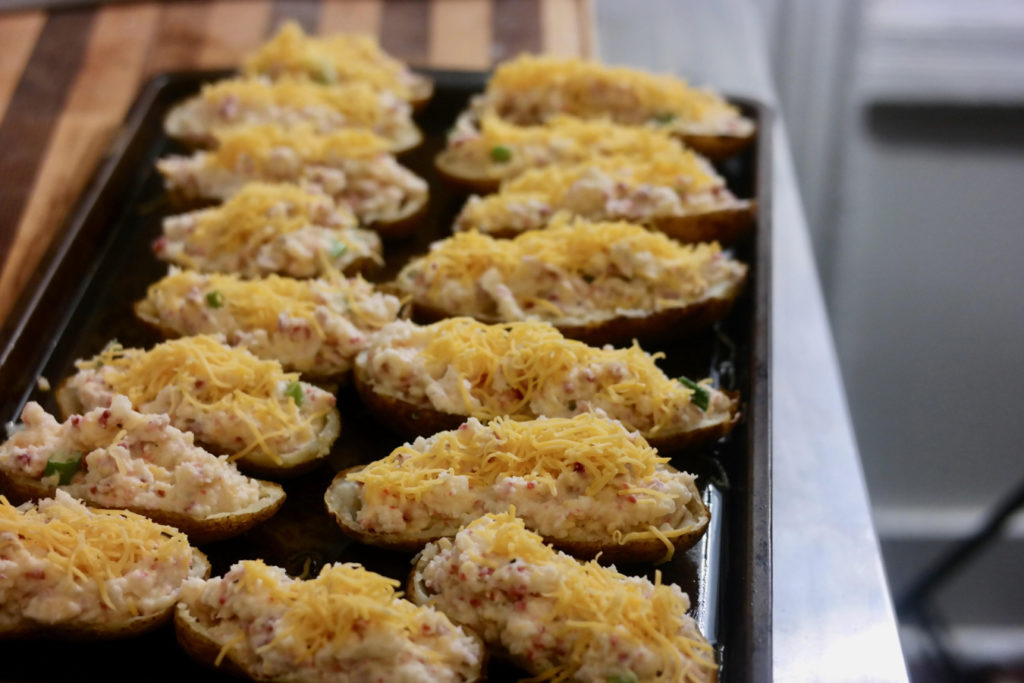 Turn your oven down to 350°F and bake the potatoes for 20-25 minutes, until the cheese on top of each is melted and just starts to brown.  Spread some extra sliced scallions on top, and then you can enjoy your potatoes!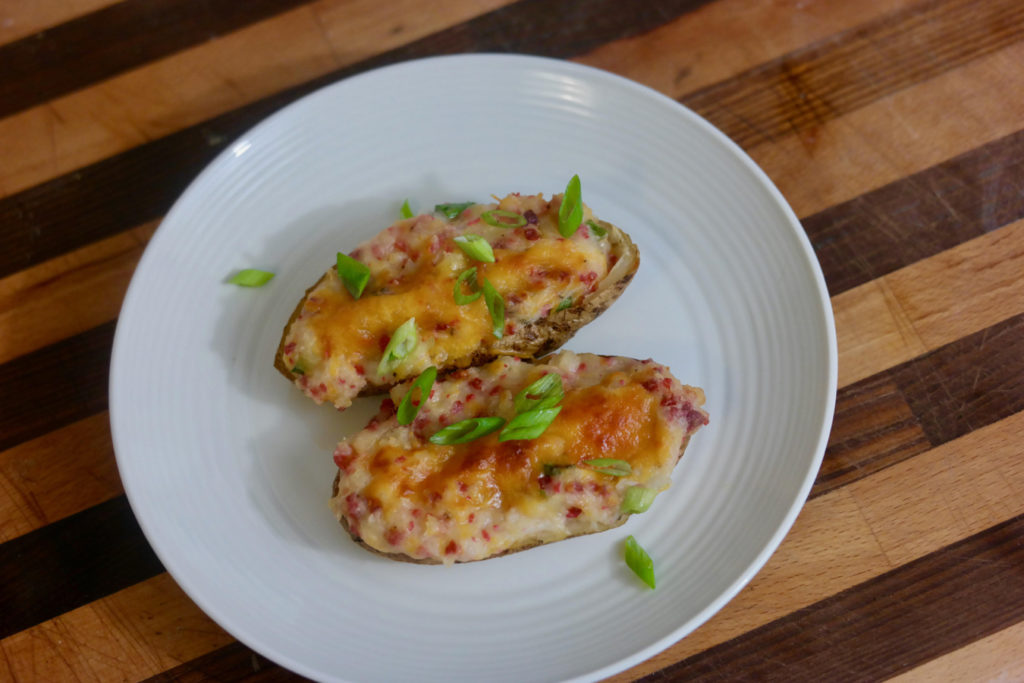 What you've got here is all the classic ingredients of comfort food:  cheese, warm carbs, and a creamy filling – the things we love to eat when times are difficult and uncertain.  The fact that these potatoes require very little effort is an added bonus, plus you can use some of the odds and ends in your refrigerator and the big ol' bag of potatoes you may have stockpiled.  We enjoyed these rich potatoes as a treat, and we think that right now we all deserve a rich meal like this to help us get through these days.