Here's another great recipe for staying at home and using some of the food you may have stockpiled:  baked spaghetti!  For this dish you can make the pasta sauce for yourself, and we' can certainly show you how to do that, but if you cook it up with jarred sauce you only need a handful of ingredients that you likely have on hand right now.  This recipe is also really easy to make, so it takes some of the stress out of having to prepare so many meals at home now.  And most importantly it's pretty tasty, combining many of the classic ingredients in Italian-American cuisine in a creative way.
To make this, you'll need:
A pound of spaghetti
3 eggs
Ricotta cheese
Parmesan cheese
6 ounces of mozzarella cheese
Dried oregano
A 24-ounce jar of marinara sauce, or if you'd like to make a sauce from scratch gather:

A 28-ounce can of crushed tomatoes
An onion
A carrot
Celery
Basil
You can start by cooking your spaghetti, and if you're planning to make your sauce from scratch you can do that by following the first two steps in this recipe.  You'll also want to make a cheese mixture by stirring together a cup of ricotta, 1/2 cup of grated Parmesan, all of your eggs, and a sprinkling of dried oregano.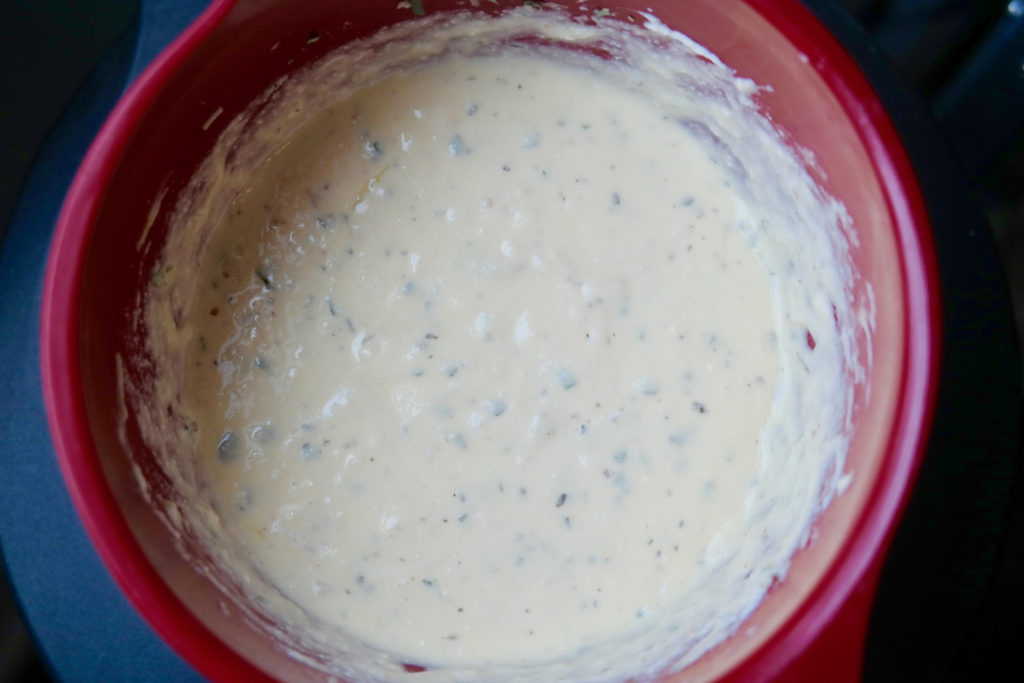 Once both the sauce and the pasta are ready, mix the two together along with the ricotta cheese filling and then pour the pasta into a large cast iron skillet.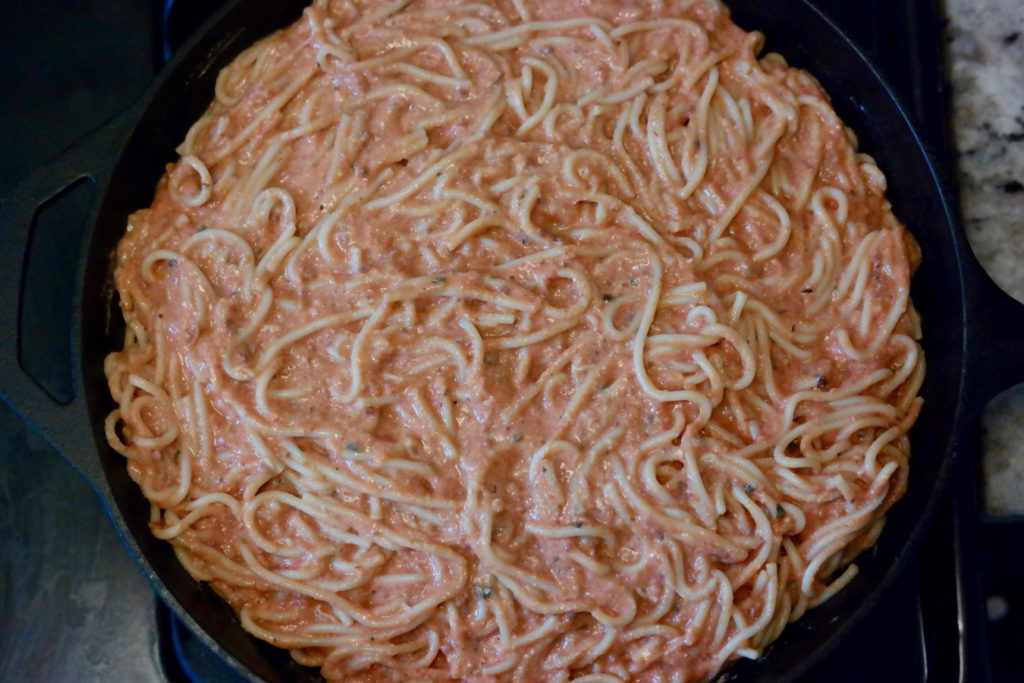 Then shred your mozzarella and scatter it on top of the pasta.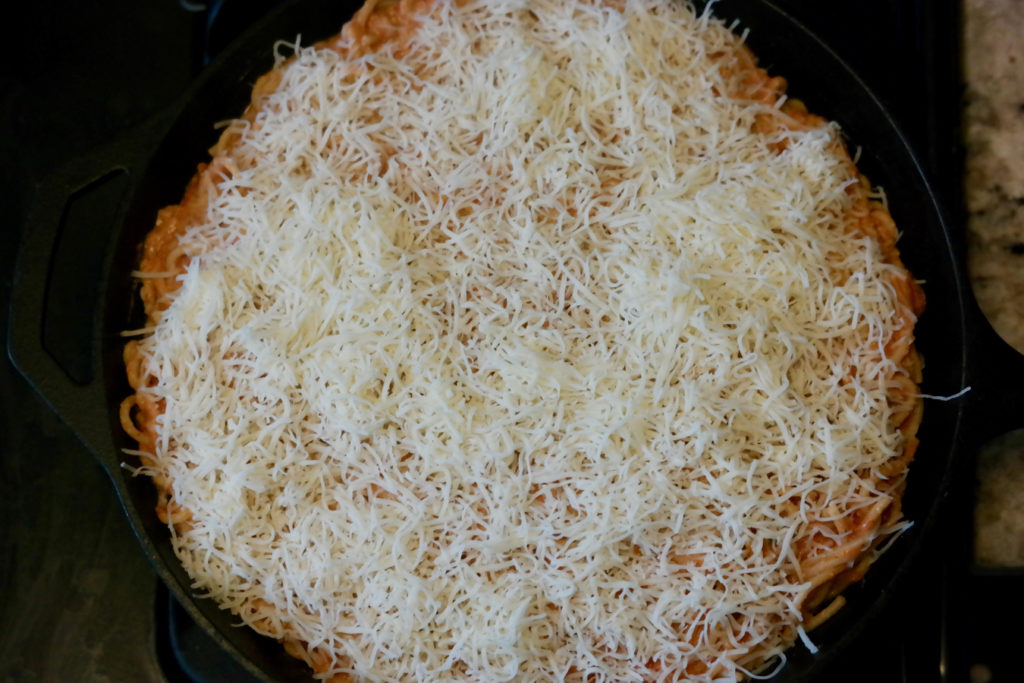 Bake the spaghetti at 375°F for 20-25 minutes, until the cheese melts and then starts to brown on top.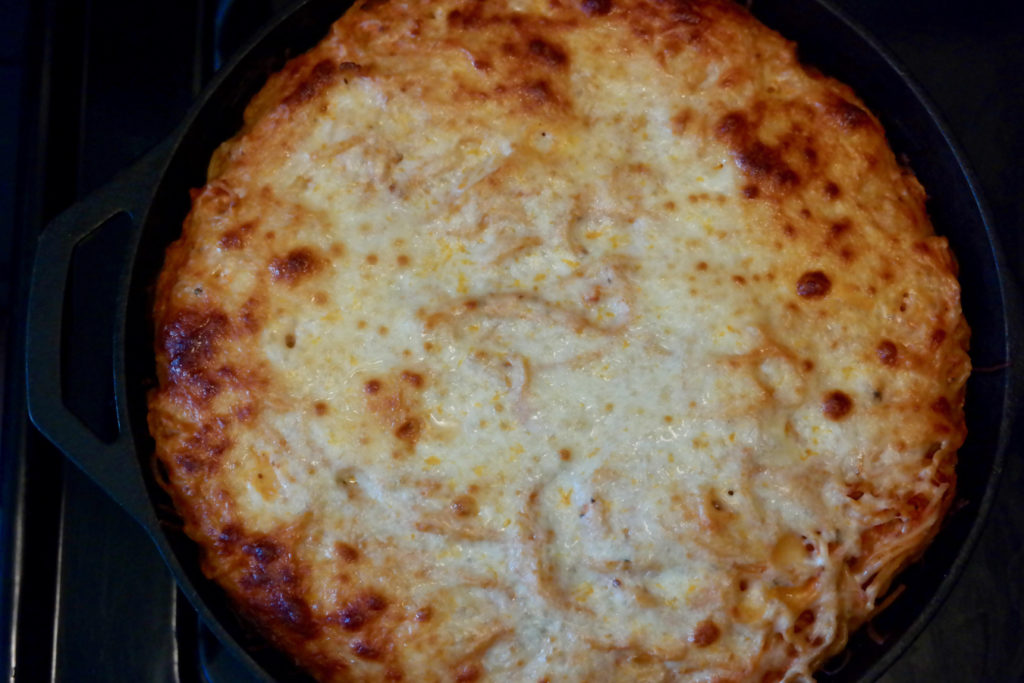 And once it's cooled down a little, you can cut your baked spaghetti into wedges and serve with more dried oregano sprinkled on top.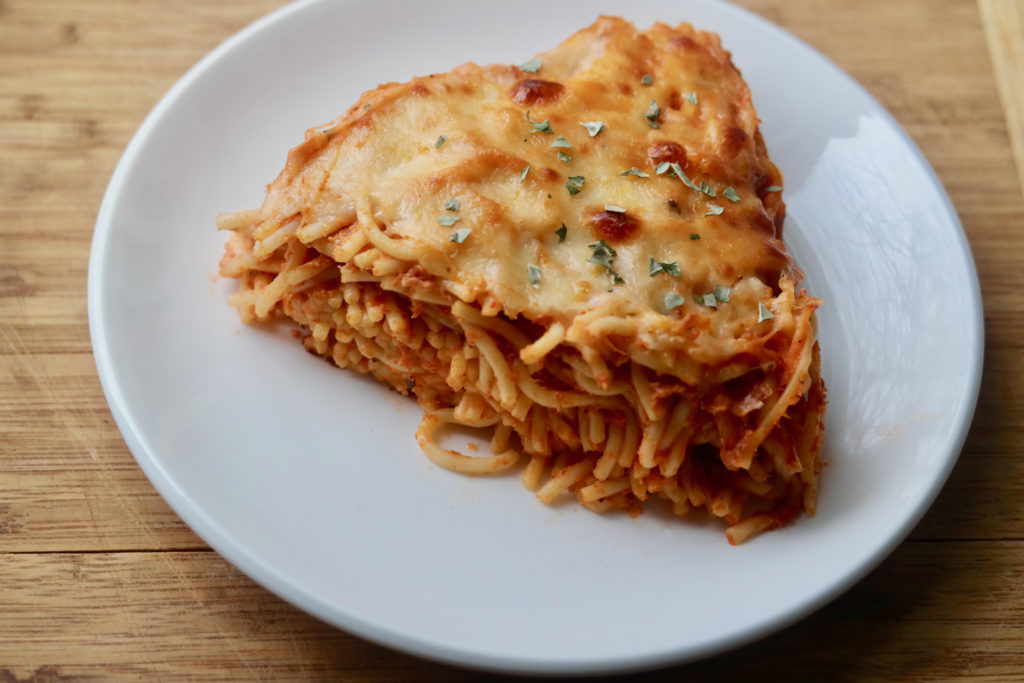 We liked that this take on baked pasta gives you almost a pie-like meal, except with pasta and cheese making up each slice.  It's an interesting version of your basic pasta-sauce-cheese casserole and it's super simple to make, plus it's delicious and so rich that you'll almost certainly have leftovers.  What we all really need at this moment is easy food that feeds and satisfies everyone who's stuck in the house, and this vegetarian pasta dish hits all those requirements.  It's the perfect meatless comfort food for right now.