Like many, many people, we've taken up quarantine baking.  We've made a ton of different breads and desserts recently – so much so that we've already gone through a five-pound bag of flour – and we want to share with you some of what we've been making.  First up is something seasonally appropriate:  matzo, which Jewish families were eating last week for Passover.  Thanks to this recipe in the New York Times, we were able to make matzo for ourselves with just four ingredients (although we did change things up a little based on what we had on hand) and then we raided our cabinets to come up with some good toppings.  Now let us show you how we made our matzo!
You'll need:
Flour
Rye flour
Olive oil
Your favorite toppings – we used honey, peanut butter, and jelly
First you'll want to measure out 2 cups of flour, 1/4 cup of rye flour, and 3/4 teaspoon of salt and stir all of these ingredients together.  Then add in 1/4 cup of olive oil and 1/2 cup of water and mix everything until you have a dough that sticks together (you can add in water by the tablespoon if you need to).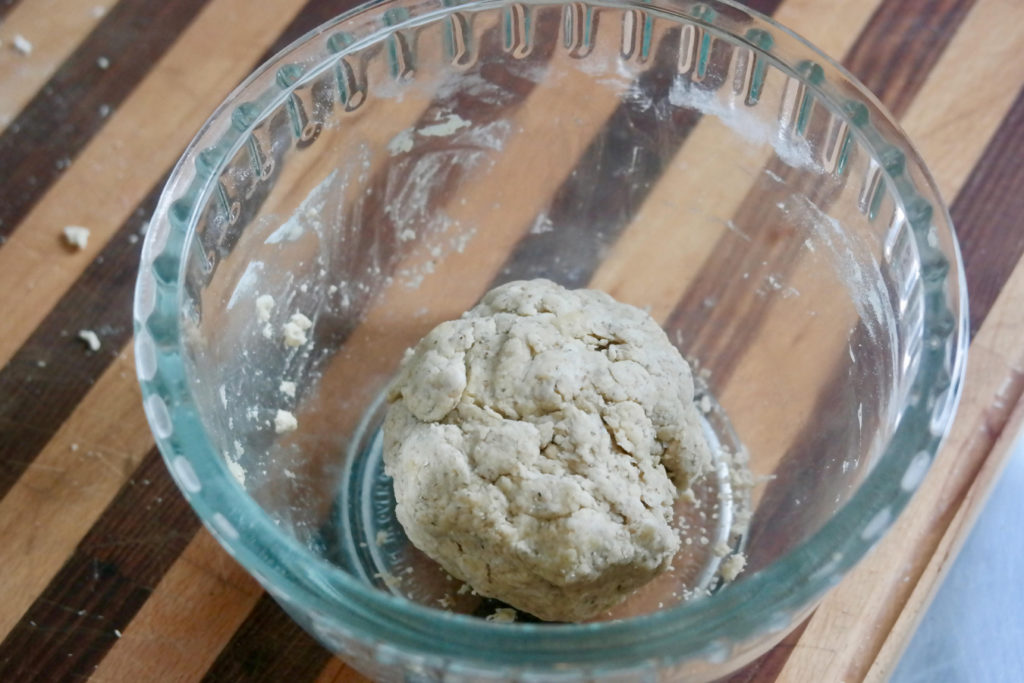 Flour a working surface and knead the dough a few times, then divide it into four pieces and use a rolling pin to roll each piece out into a rough circle that's 6 to 8 inches across.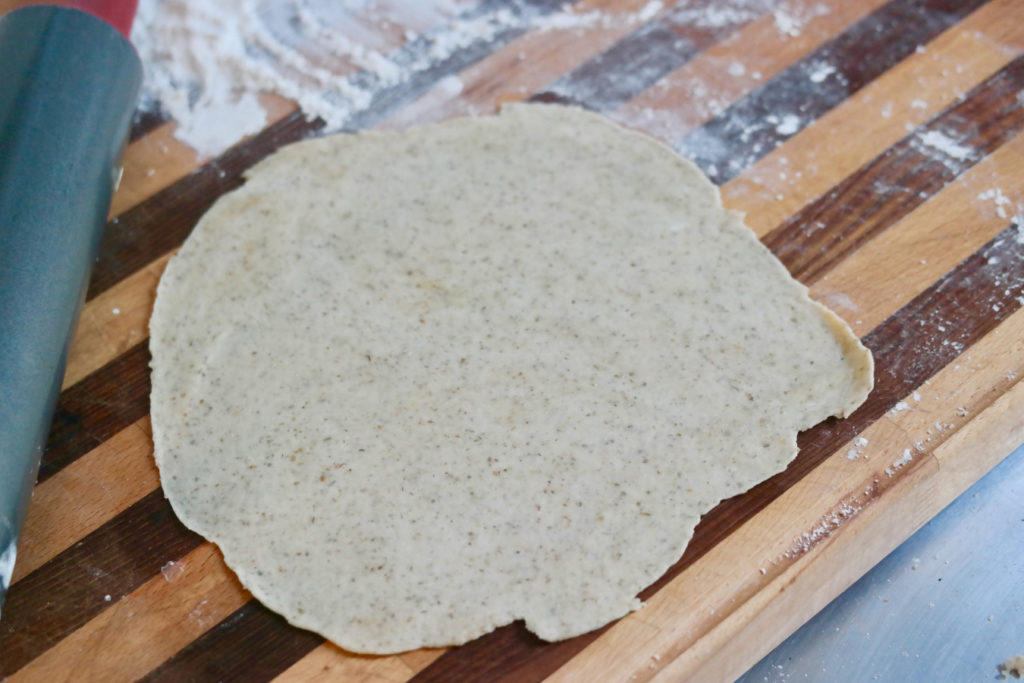 Place each circle on its own baking sheet and press the tines of a fork into the surface and sprinkle with extra salt, then bake the matzo at 500°F for 7-10 minutes.  You'll know they're done when they're browned around the edges and a little on top.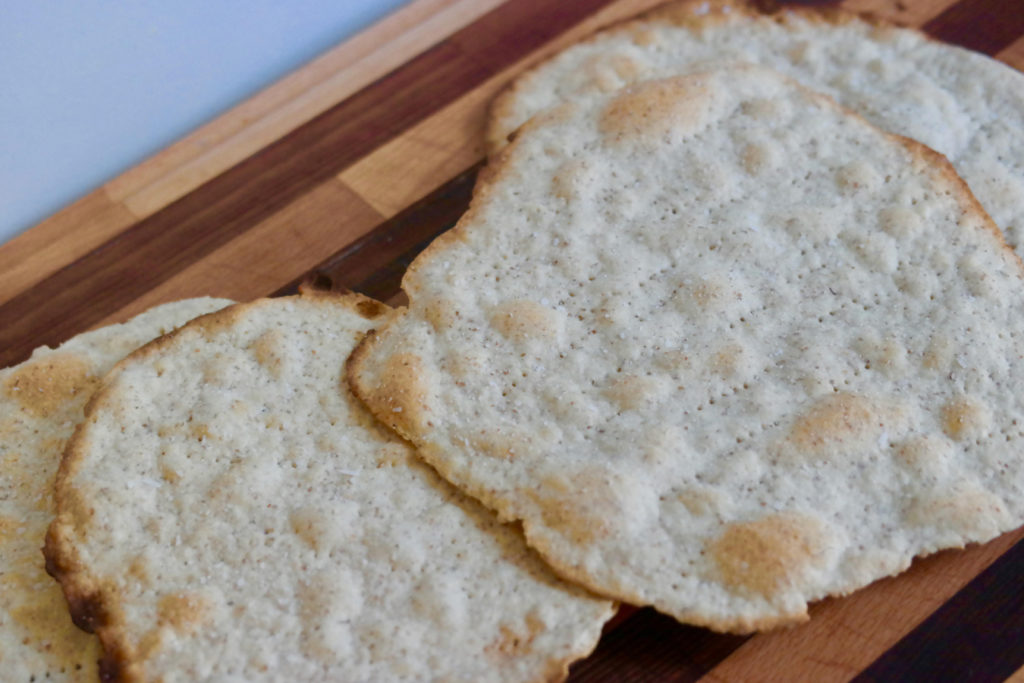 Once they're cooled you can eat them with whatever toppings you like – here we drizzled the matzo with cinnamon honey from Littlefield Bee Farm.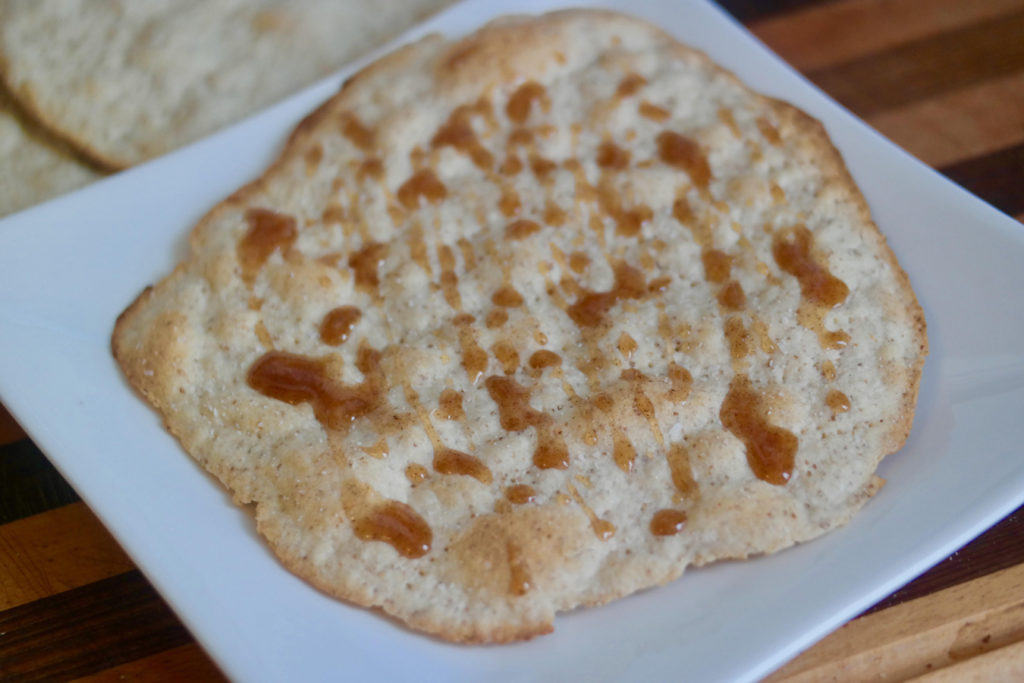 This is one of the easiest breads you can make, since it doesn't need to rise but can just be baked straight from dough.  That makes sense, considering that matzo is supposed to symbolize how quickly the Jewish people in Egypt had to leave their homes, but if you're not Jewish you can still certainly appreciate a quick, simple bread that can be paired with whatever toppings you like.  And even though Passover has come and gone for this year, you can enjoy matzo whenever you like with this recipe.