And now for some more quarantine baking!  Garlic knots are a staple of pizza places here in New York and the surrounding area, and that's for good reason:  they can be made with scraps of pizza dough and just a few other ingredients.  For that reason they're a perfect treat to make right now, because you likely have all the ingredients you need for them at hand.  And as you can probably tell from this picture, they're incredibly tasty – who doesn't love bread covered in a buttery garlic mix?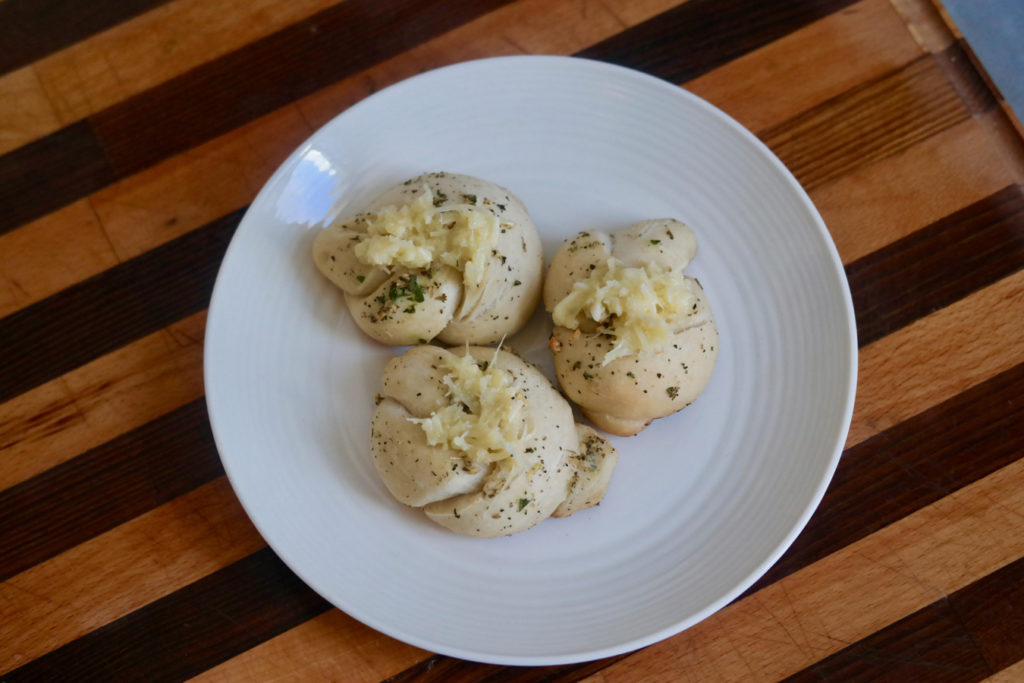 To make these, you'll need:
A 1/4-ounce packet of yeast
Sugar
Flour
Olive oil
Honey
Butter
Garlic
Dried basil
Dried oregano
Dried parsley
Parmesan cheese
First you'll need to make the dough:  pour your yeast and a cup of warm water into the bowl of a stand mixer and let this sit for about 10 minutes, until the yeast bubbles up.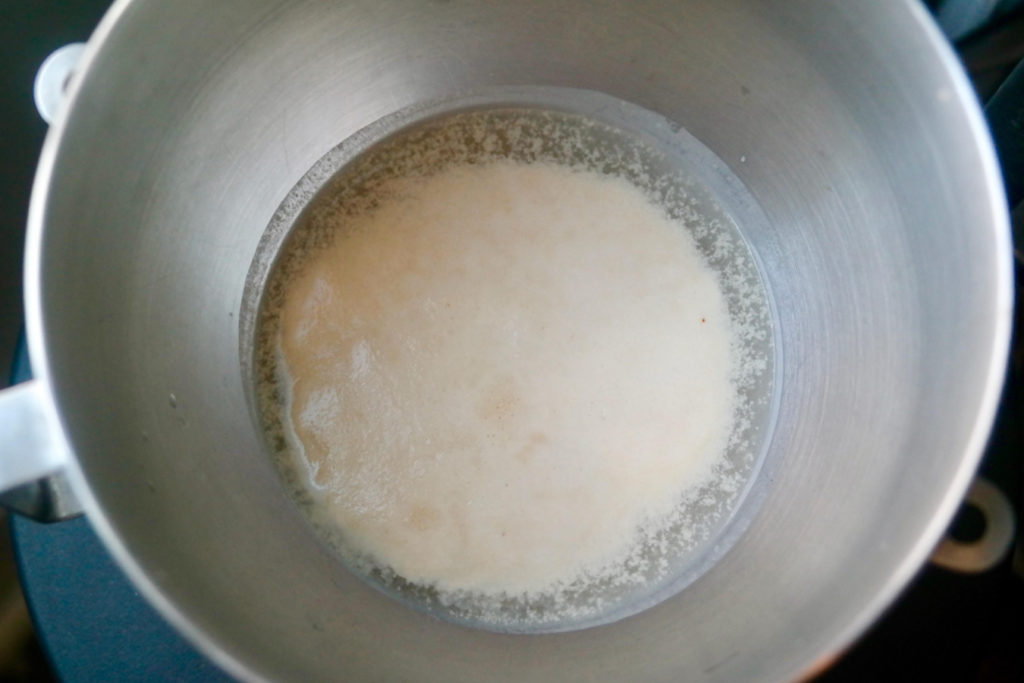 Then attach a dough hook to your mixer and add in 1 1/4 cup of flour, a tablespoon of olive oil, a tablespoon of honey, and a large pinch of salt.  Let the mixer run on a low speed until you have an even mixture, then place another 1 1/4 cup of flour in.  Once a dough starts to form, turn the mixer up to a medium speed and run for 5 more minutes, until the dough is completely smooth.  Knead it a few times on a floured surface, then coat a bowl with cooking spray and place the dough in there, covered with a towel.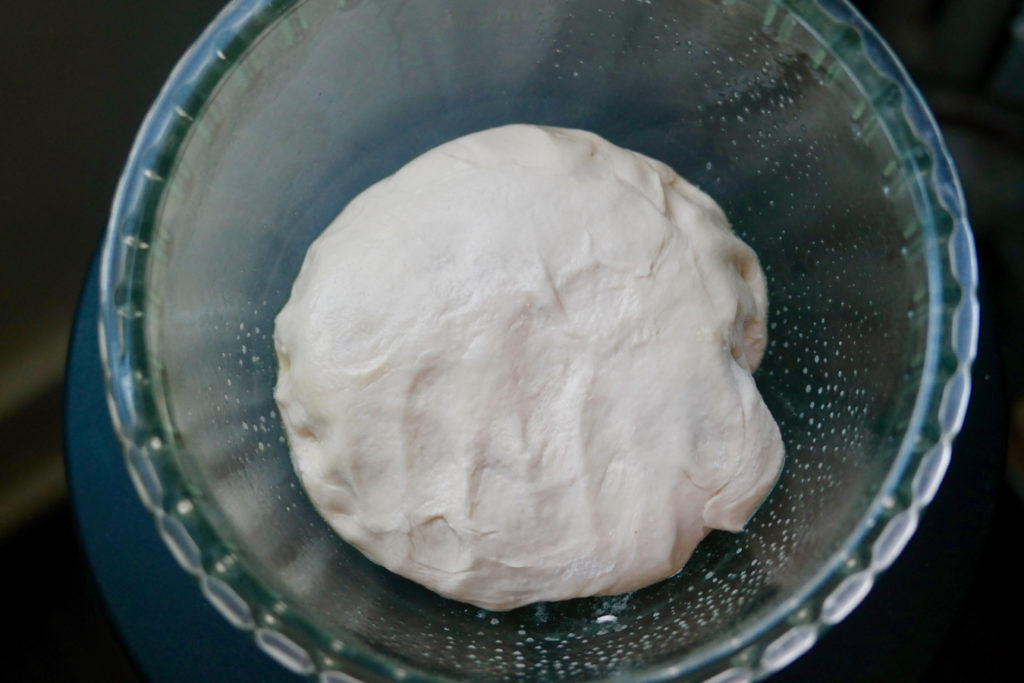 Let the dough rise for 30 minutes in a warm place …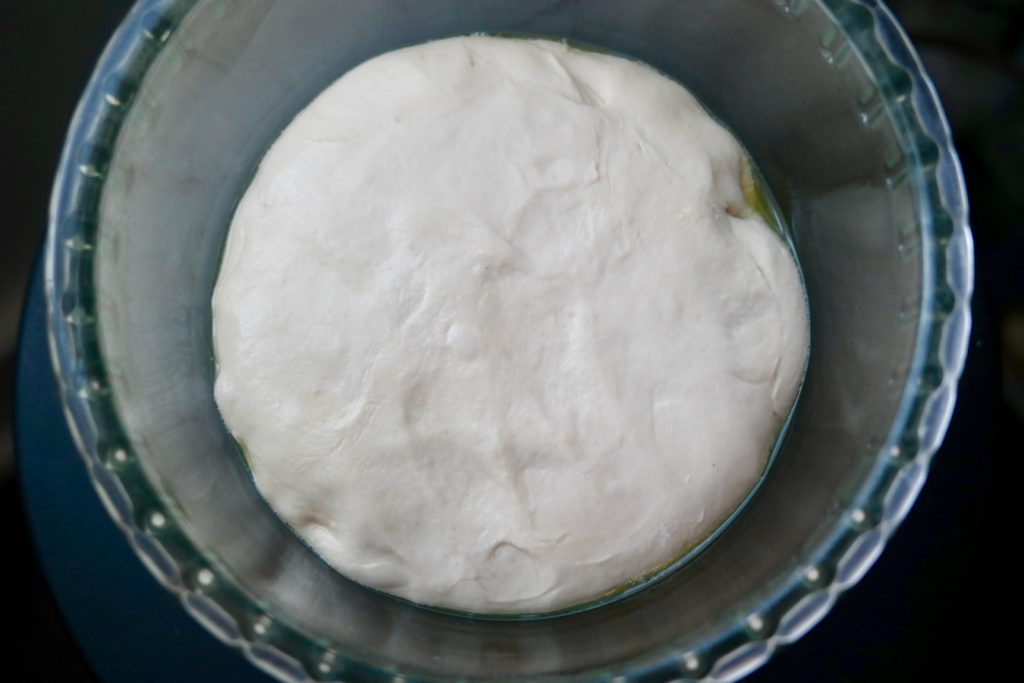 … then take it out and place it back on your floured surface and shape it into a rectangle that's about 12 inches wide.  Use a pizza cutter to cut it into 8 equal strips.  Roll each one out until it's around 8 inches long.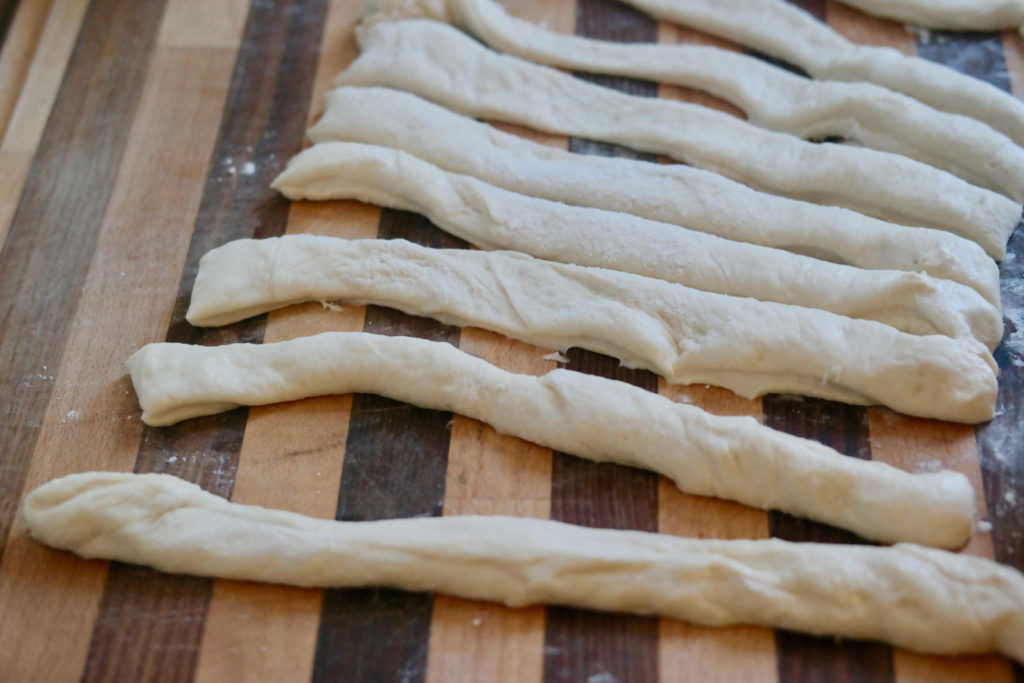 Then carefully take the ends of each strip and tie them into a knot, like so: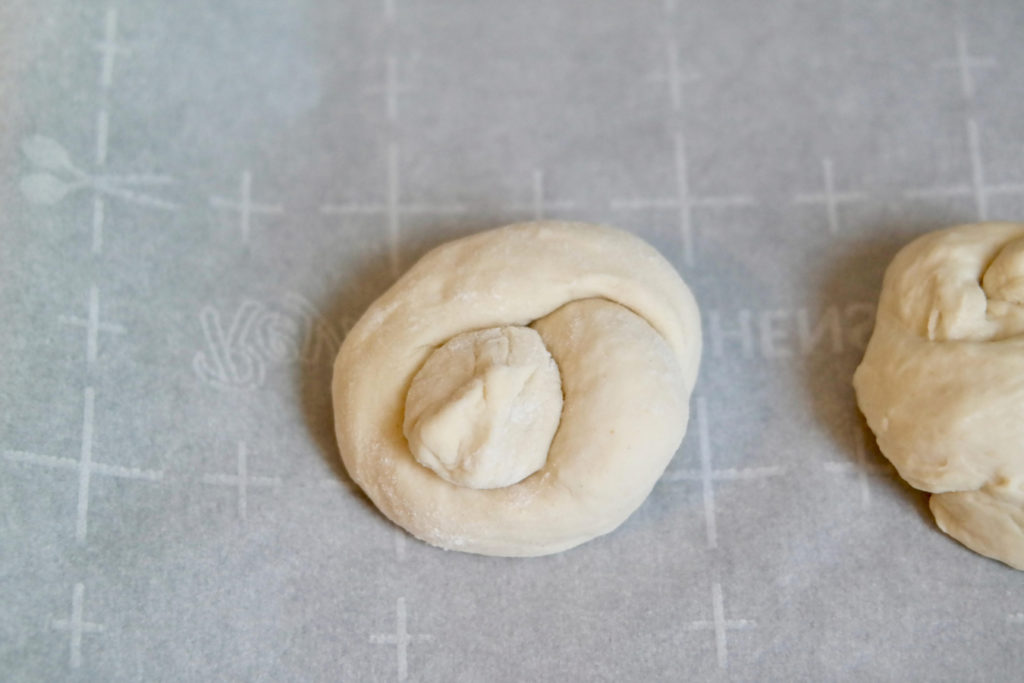 Place the knots on parchment paper-lined baking sheets, leaving them around 2 inches apart.  Then in a small pan over medium-low heat melt 6 tablespoons of butter (that's 3/4 of a stick).  Finely dice up 4 garlic cloves and add those to the melted butter, letting them cook for 2 minutes.  Take the pan off the stove stir in 1/4 teaspoon each of dried oregano, basil, and parsley.  Use a pastry brush to spread this mixture on top of each knot.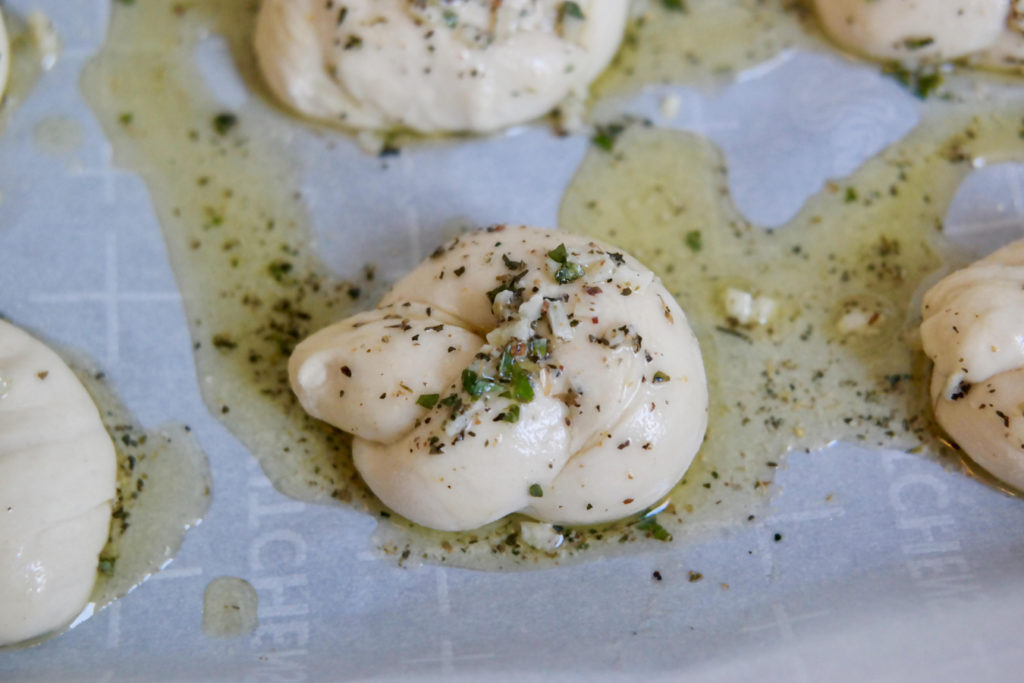 Bake the knots at 400°F for 10 minutes.  Meanwhile, melt another tablespoon of butter and mix it with 1/4 cup of shredded Parmesan cheese.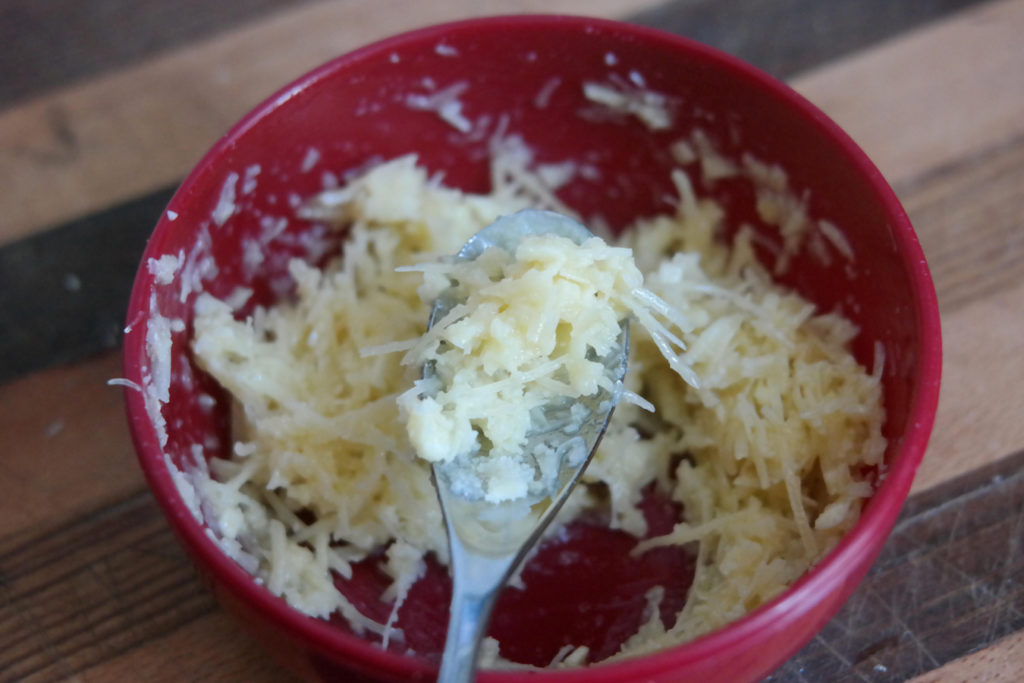 Spoon the cheese mixture on top of the knots and bake for another 5-10 minutes until they're browned, but check them to make sure they don't burn on the bottom.  Let them cool a little, and then you can eat them!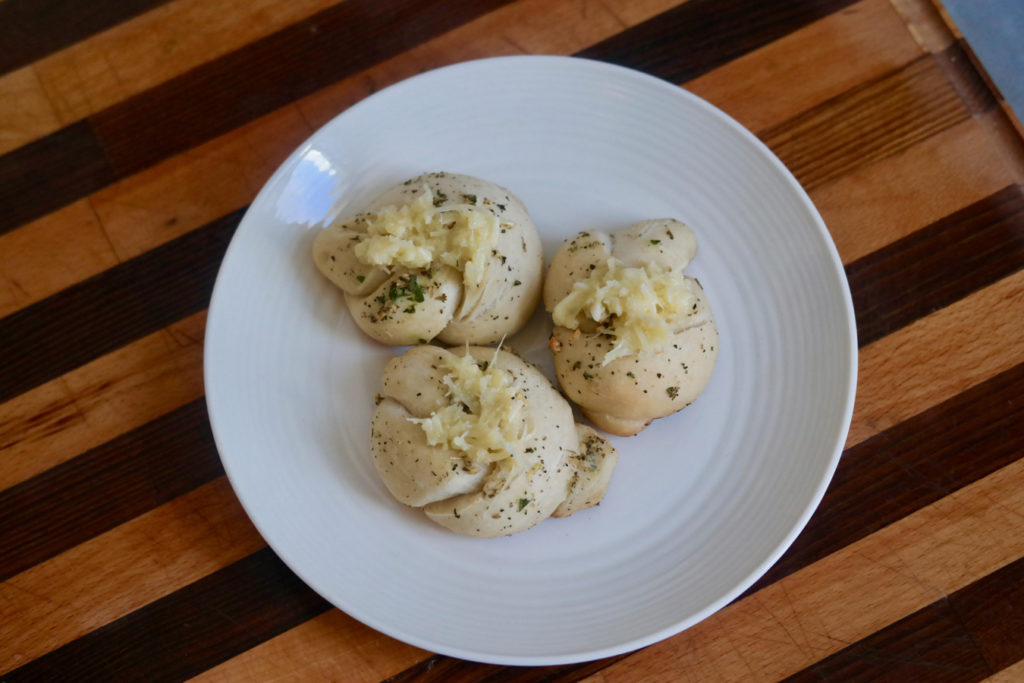 And there you have some buttery, garlic and herb bread in snack-sized form.  All in all these aren't too hard to make:  they can be baked up using pretty simple ingredients, and you don't have to wait a long time for the dough to rise or massage it carefully or anything complicated like that.  It can be a little tricky shaping the dough into knots, so you might want to hand that task over to the most dextrous person in your household, but other than that these are pretty straightforward.  We really can't think of anything tastier to bake up at this time, so try these out as a quarantine treat!