It's week two of quarantine baking and we're here to share another excellent recipe – this time for a great, classic type of bread.  Parker House rolls were invented in the kitchen of a Boston hotel almost 150 years ago, and since then they've become the gold standard of dinner rolls because they don't require too many ingredients to make, they're really rich with lots of milk and butter, and they come together into a perfect round shape.  If you've got some flour hanging around your house right now and you're looking for something delicious to turn it into, you can't go wrong with Parker House rolls – so here's the recipe!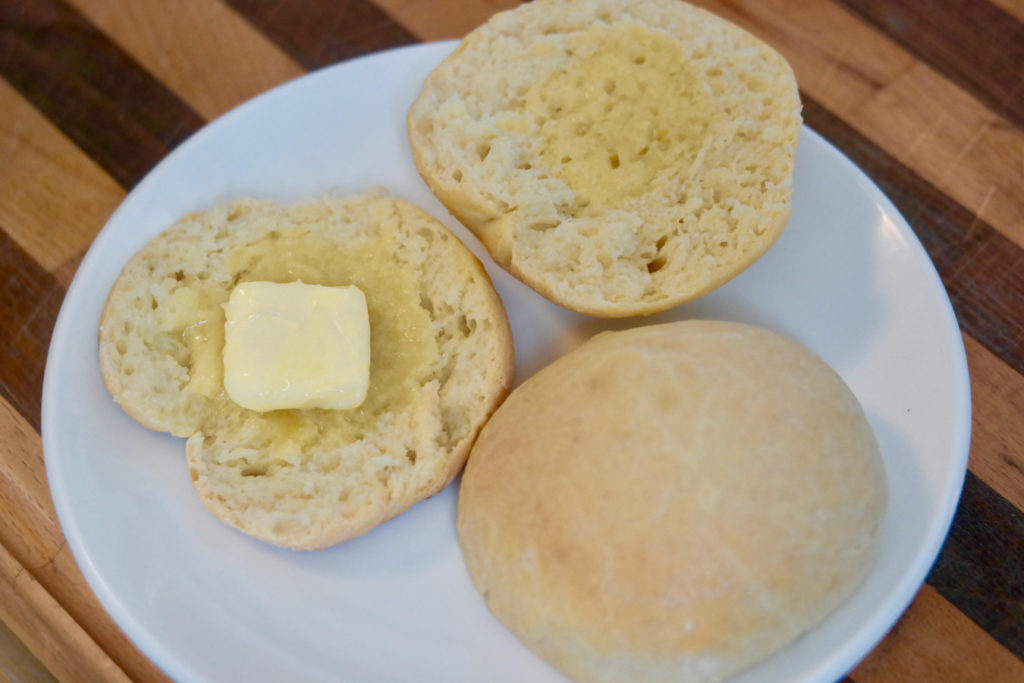 You'll need:
Milk
Butter
Sugar
A 1/4-ounce packet of yeast
3 eggs
Flour
First you'll want to measure out 1 1/2 cups of milk into a pan and warm it on your stove over medium heat.  Once it comes to a simmer, take it off the heat, cut one whole stick of butter into pieces, and mix it into the milk along with 1/2 cup of sugar.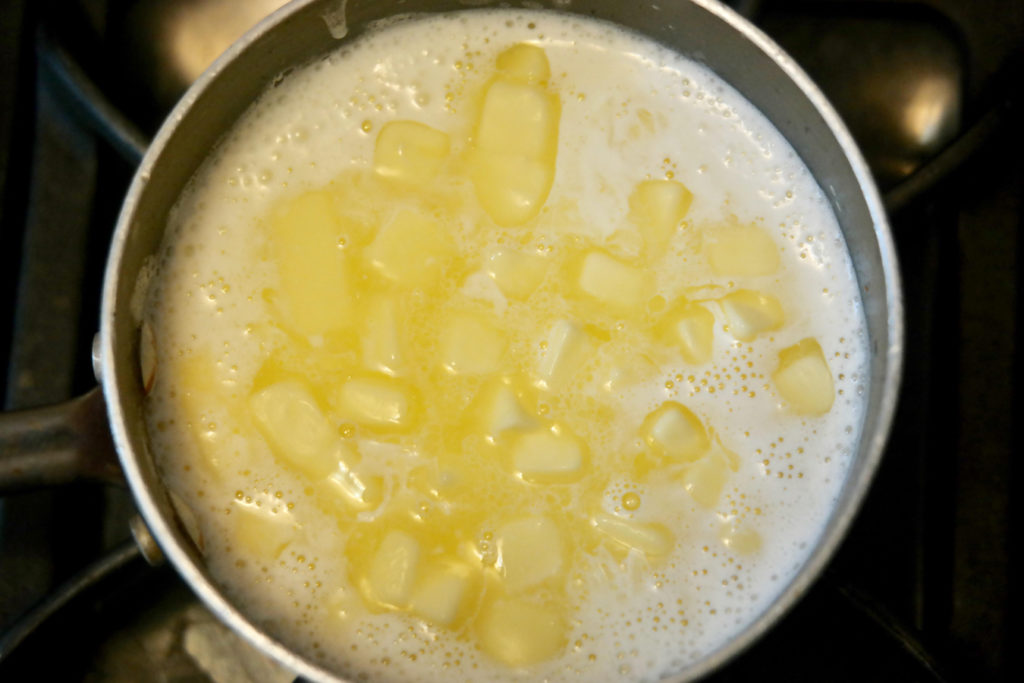 Meanwhile, pour 1/2 cup of warm water into a small bowl and sprinkle in the yeast.  It should start foaming up after around 10 minutes.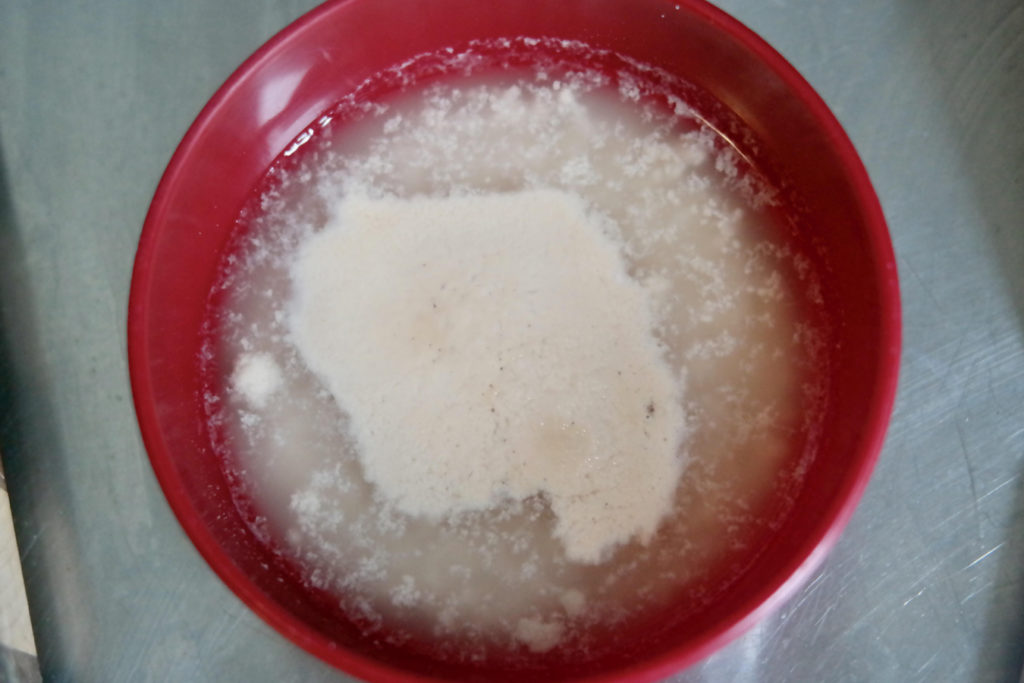 Pour the milk-butter-sugar mixture into the bowl of a stand mixer and add in the yeast mixture.  Beat your eggs and place those in the bowl along with 3 cups of flour and a large pinch of salt.  Attach a dough hook to the mixer and combine everything together on a medium-low speed until you have an even dough.  Measure out another 3 cups of flour and add it in a half-cup at a time, making sure each addition is fully mixed in until you add more flour.  Eventually the dough should form into a ball that clings to the hook – once this happens, flour a work surface and knead the dough there for 5 minutes.  Place this dough into a bowl coated with cooking spray, cover it with a towel, and let it rise in a warm place for an hour.
When the dough has just about doubled in size, punch it down and take it back out onto your floured surface.  Divide it into 20 pieces and roll each piece into a ball.  Place these on two parchment paper-lined baking sheets, with 10 to each sheet.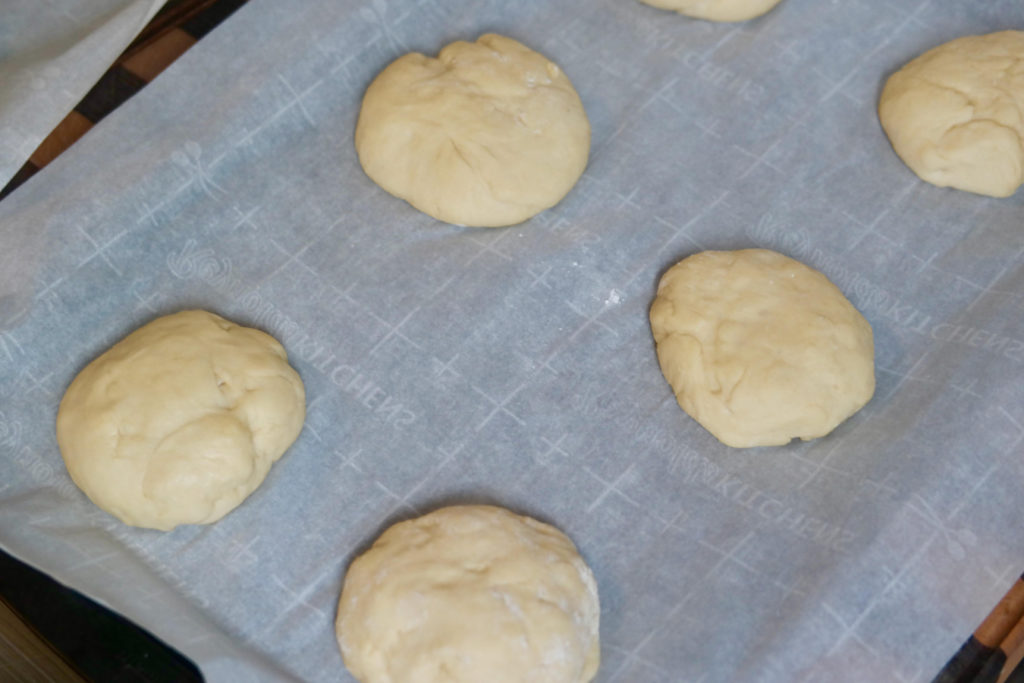 Cover these sheets with towels and let the dough rise again for another half an hour.  Once the dough balls are puffed up, melt 2 tablespoons of butter and brush it on the top of each roll.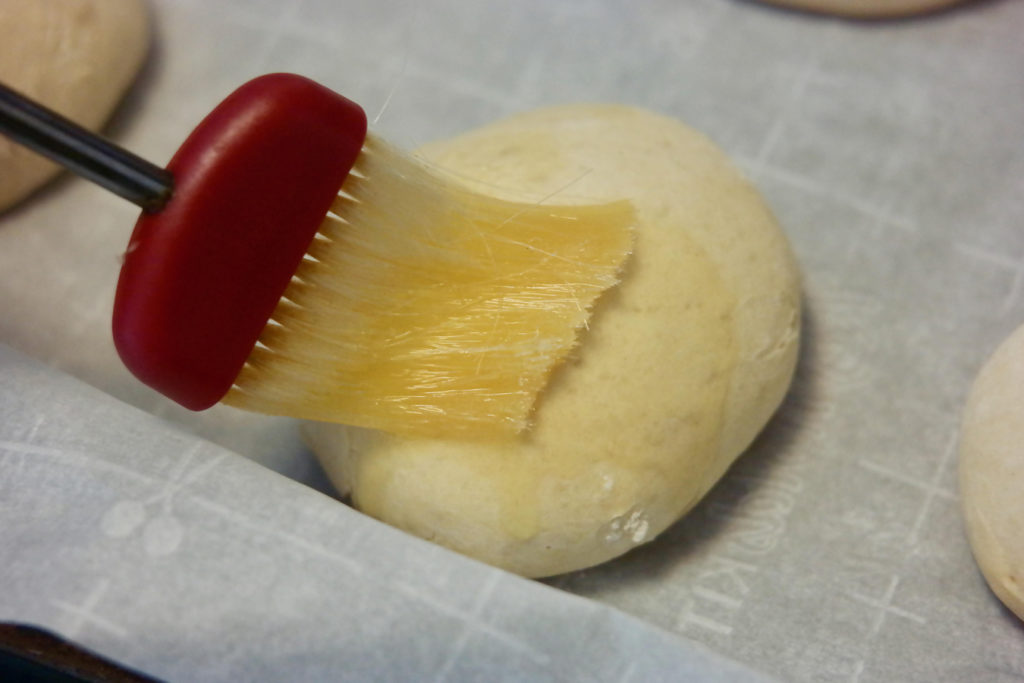 Bake the rolls at 350°F for 20 minutes, until they're lightly golden on top.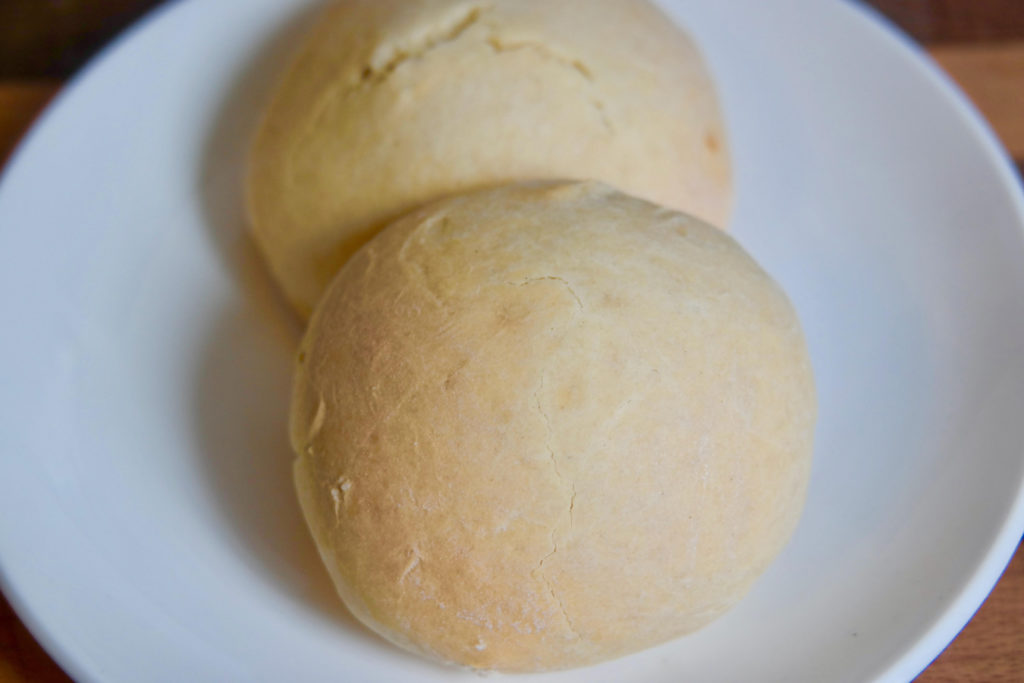 Once they've cooled down a little, you can serve them sliced with more butter.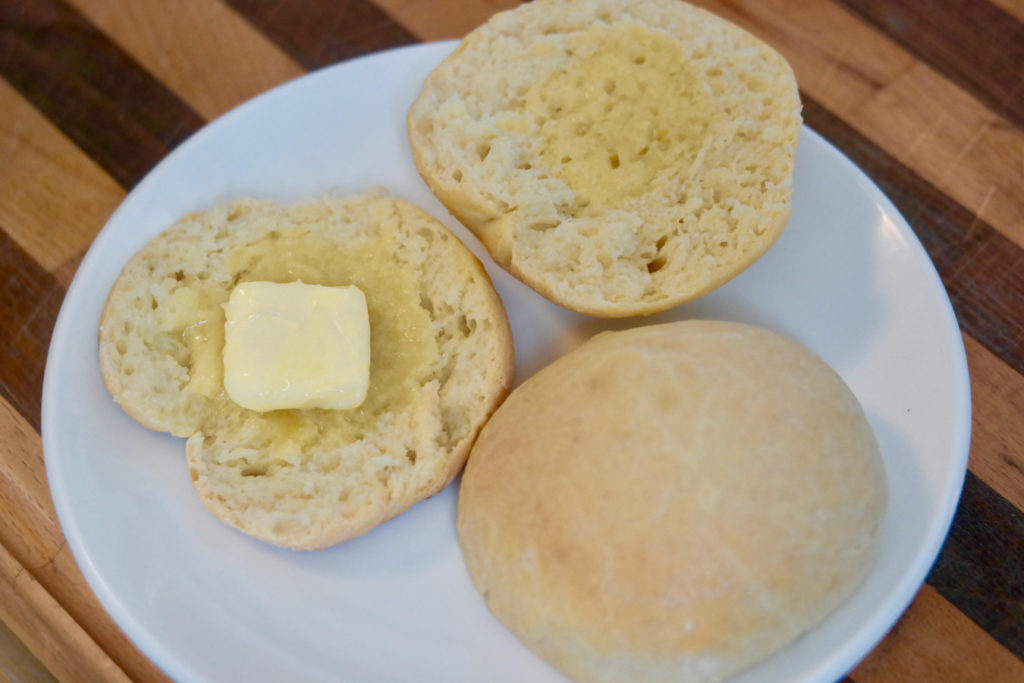 You can see that these rolls aren't super quick – you'll need to plan at least two hours for mixing, rising, and baking.  But they're really worth it:  the rolls are flaky on the inside (after all, they're made with an entire stick of butter), lightly sweet, and bake up in a nice, smooth, round shape.  Even the pickiest of eaters should enjoy these rolls, and that's why they're an staple among breads.  We know that many of you have nothing but time on your hands right now, so why not roll up your sleeves and tackle these Parker House rolls?