We're still quarantined, which means we're still baking!  Over the past couple of weeks we've shared several bread recipes that we've tried making recently, thanks to all this extra time on our hands, and today we'll show you a cute little treat from France.  Gougères are savory pastries from the country's Burgundy region that are made with a cheese-based dough that puffs up when baked thanks to a unique cooking method that creates steam inside, causing them to expand.  We learned about all this thanks to a recipe in the New York Times which we decided to try, and we enjoyed undertaking this new way of making a fun type of pastry.  The gougères end up looking like bite-sized cheesy biscuits, except they're light and airy in the middle – definitely something new and interesting to try!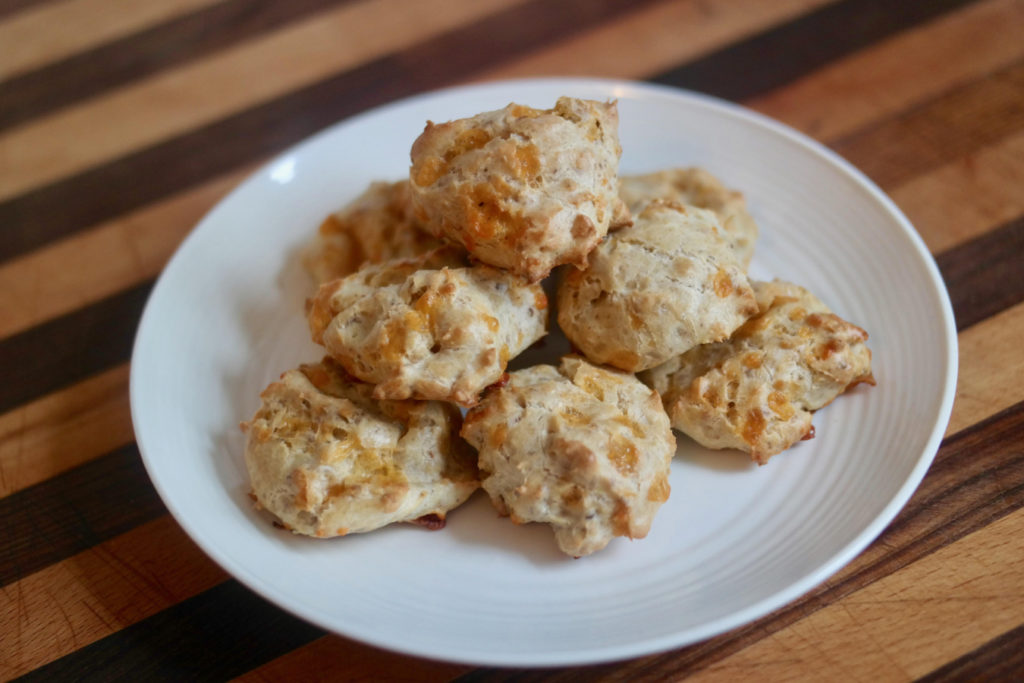 To make these, you'll need:
A stick of butter
Milk
Flour
5 eggs
Mustard
6 ounces of cheddar cheese
Walnuts
To start, measure out 2/3 cup of walnuts and place them in a baking pan.  Toast them in the oven for 10 minutes at 375°F.  Once they've cooled off, finely chop them up.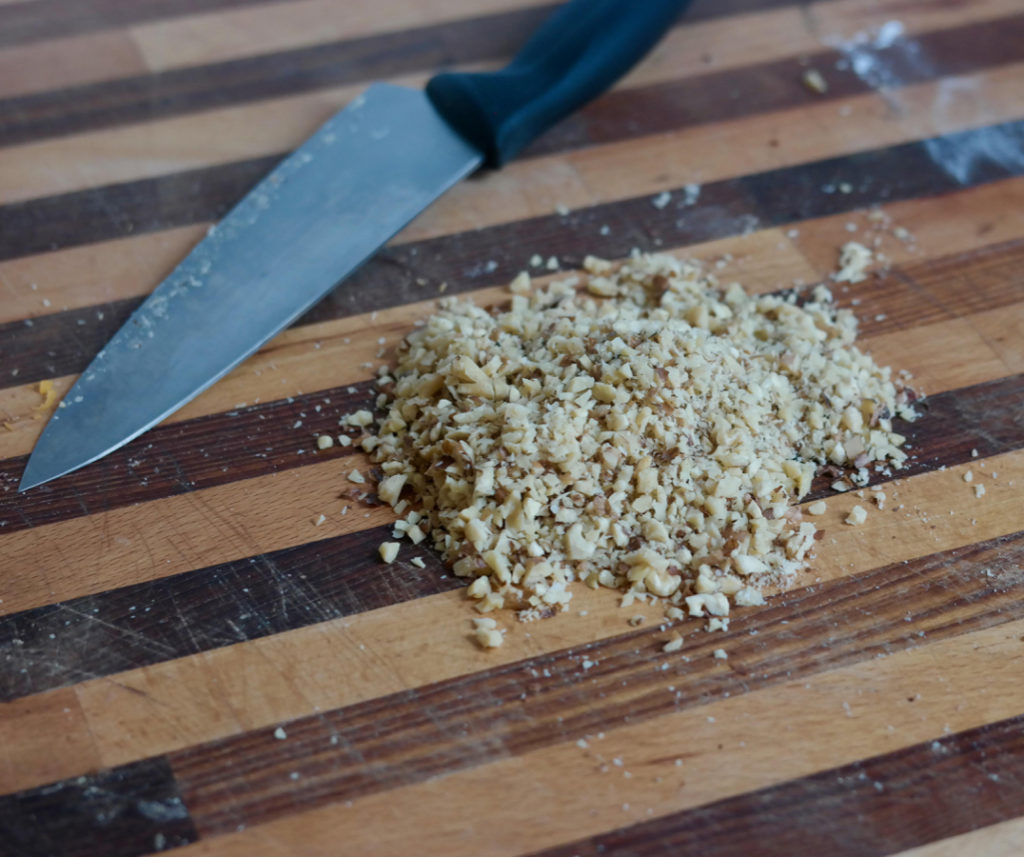 While that's going on, cut your stick of butter into 4 equal pieces and place them in a saucepan along with 1/2 cup of milk, 1/2 cup of water, and a pinch of salt.  Bring all this to a boil, then add in a cup of flour and turn your heat down to medium-low.  Stir everything together continuously until the dough stops sticking to the pan and clumps around your spoon.  Keep stirring for another 3 minutes.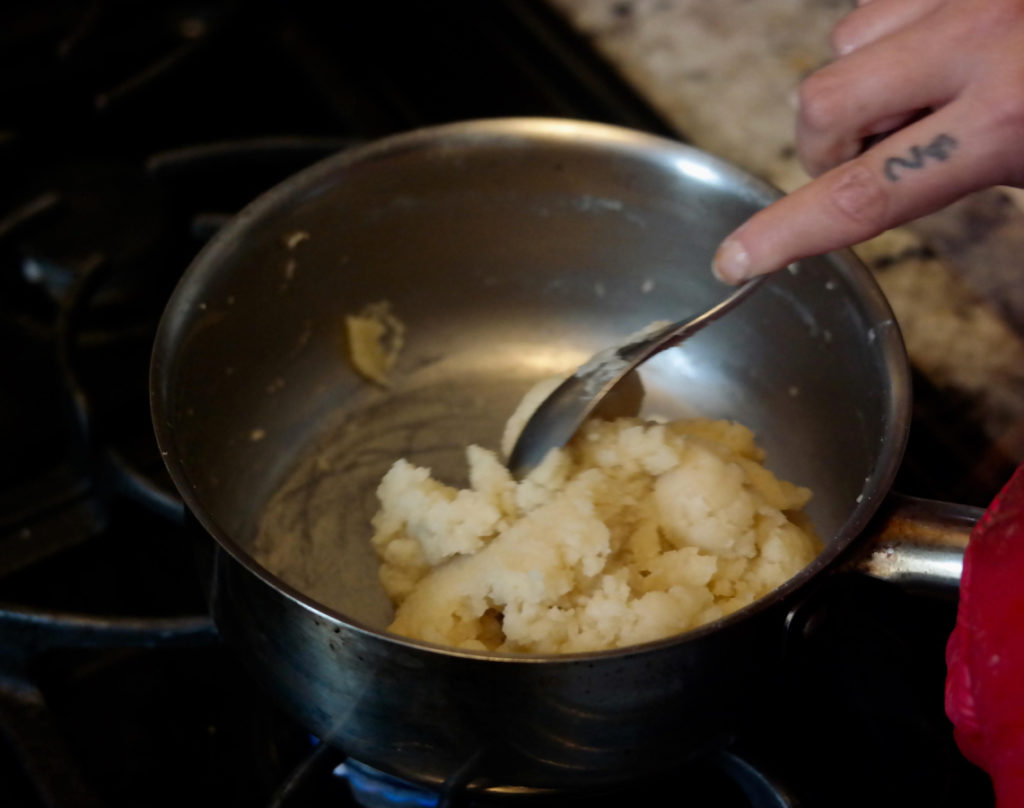 Transfer this dough into a stand mixer fitted with a paddle attachment and let it cool for a minute.  Then turn the mixer on a medium speed and add in four whole eggs, one at a time, letting each fully beat in before you crack the next one.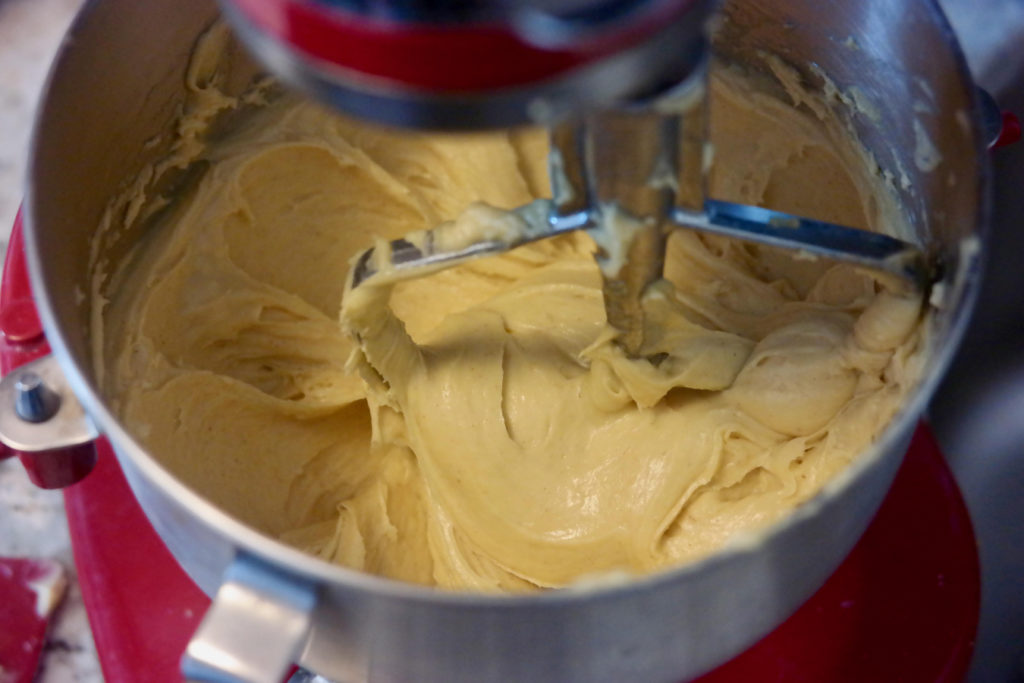 Mix in just the white from your last egg, then 2 teaspoons of mustard.  Grate up your cheese, turn the mixer to a low speed, and add that in too.  Take the bowl off your mixer and stir everything a few times until the dough is even and consistent.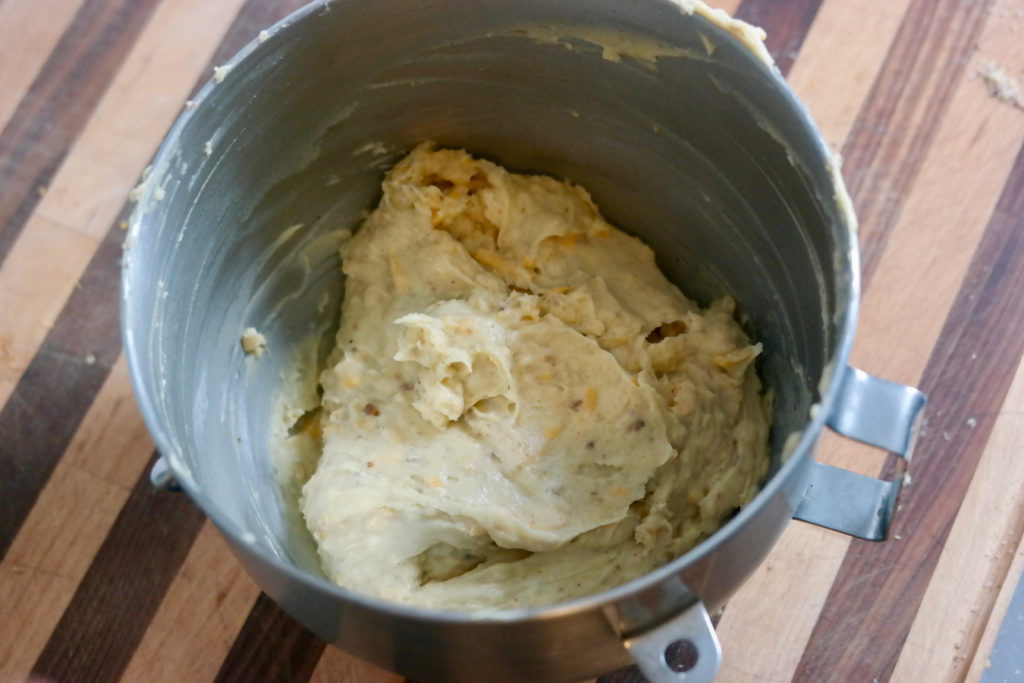 Now line two baking sheets with parchment paper, and use either an ice cream scoop or two spoons to form the dough into small balls.  Space these out about an inch apart.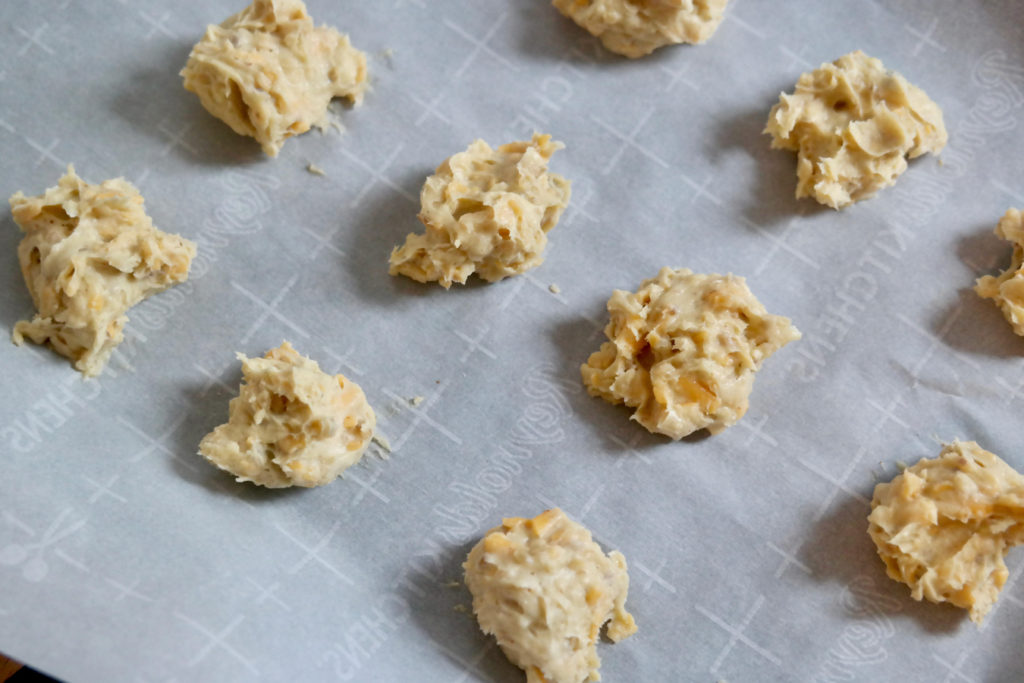 Bake the gougères at 400°F, one sheet at a time, for around 25 minutes, until they're golden on top but not burned at the bottom.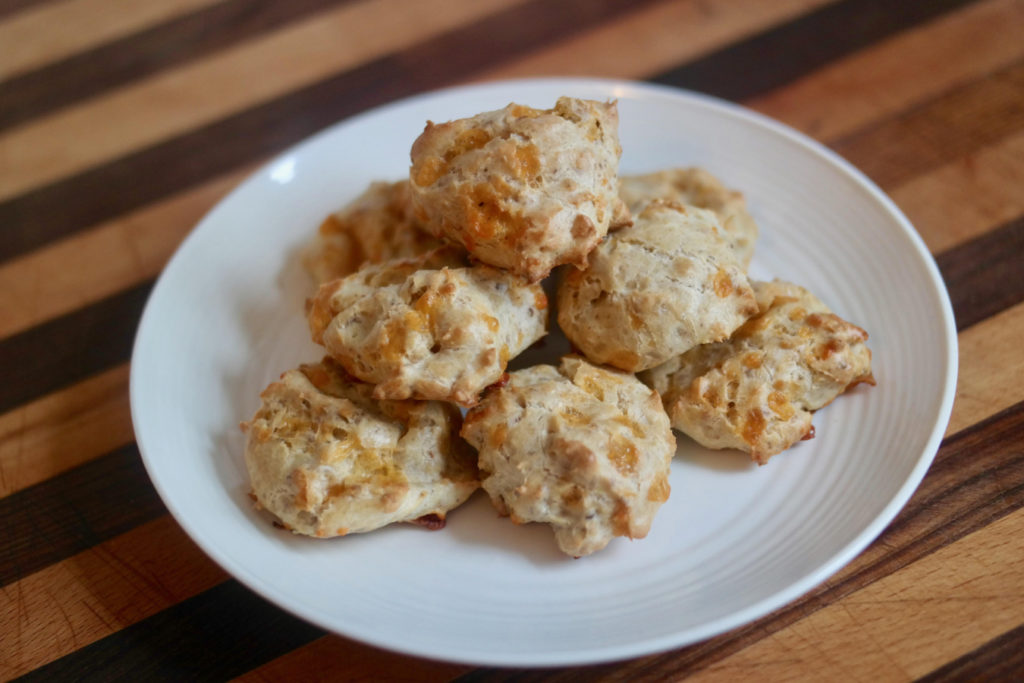 We loved these new bread treats – they're individually sized, and while they're really rich from the pastry dough, cheese, and walnuts they also turn out nice and puffy on the inside.  Starting the dough on the stovetop was a new experience for us and we were a little skeptical of how well this method was going to work out, but watching the dough begin to come together in the saucepan was pretty cool.  We're glad we got the chance to try this type of French pastry, and this is a fun little food experiment for you to do while you're stuck inside.