If you've been following us for the past few weeks, you know that we've been engaging in some serious quarantine baking.  So far we've made lots of different breads:  Parker house rolls, matzo, gougères, chive biscuits, and garlic knots.  Now we're going to pivot to some sweeter recipes that we've also been cooking up, starting with this shortbread.  We've actually made shortbread before, but we thought this recipe (based on something we found in the New York Times) was unique:  not only does it incorporate pretzels into the dough, but the final product mimics a huge, baked pretzel by using some interesting baking techniques.  We enjoyed the mix of sweet and salty here, and we think you will too.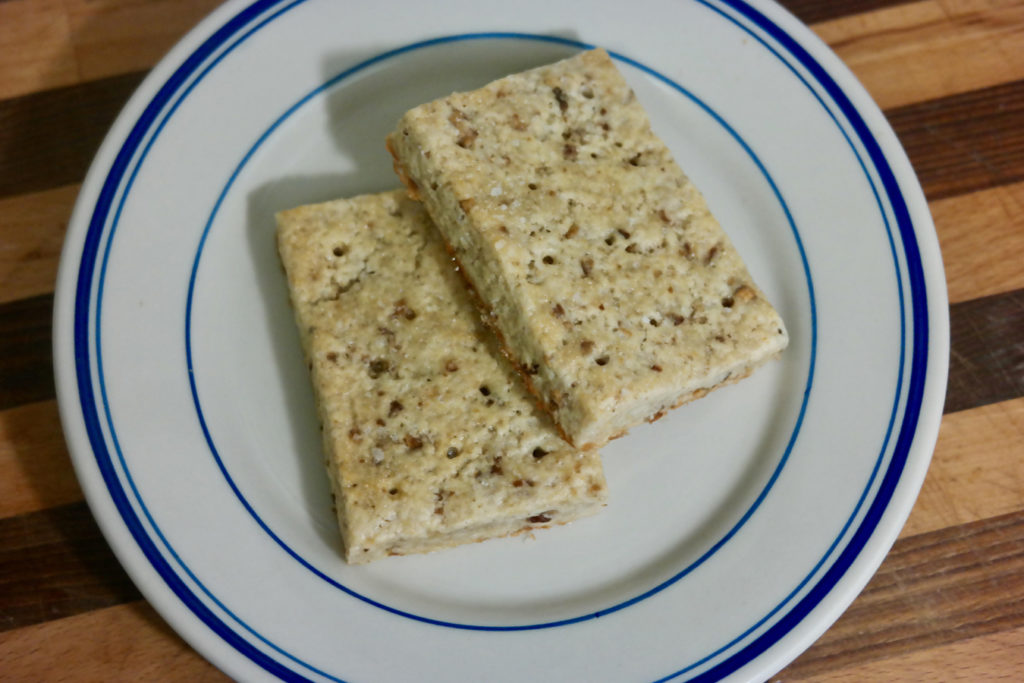 To make this, you'll need:
Hard pretzels
Flour
Raw sugar
3 sticks of butter
An egg
Sea salt
To start, place a large handful of pretzels into a food processor and grind enough of them up until you have about 1/2 cup of pretzel crumbs.  Toast them on a baking sheet at 350°F for 8 minutes.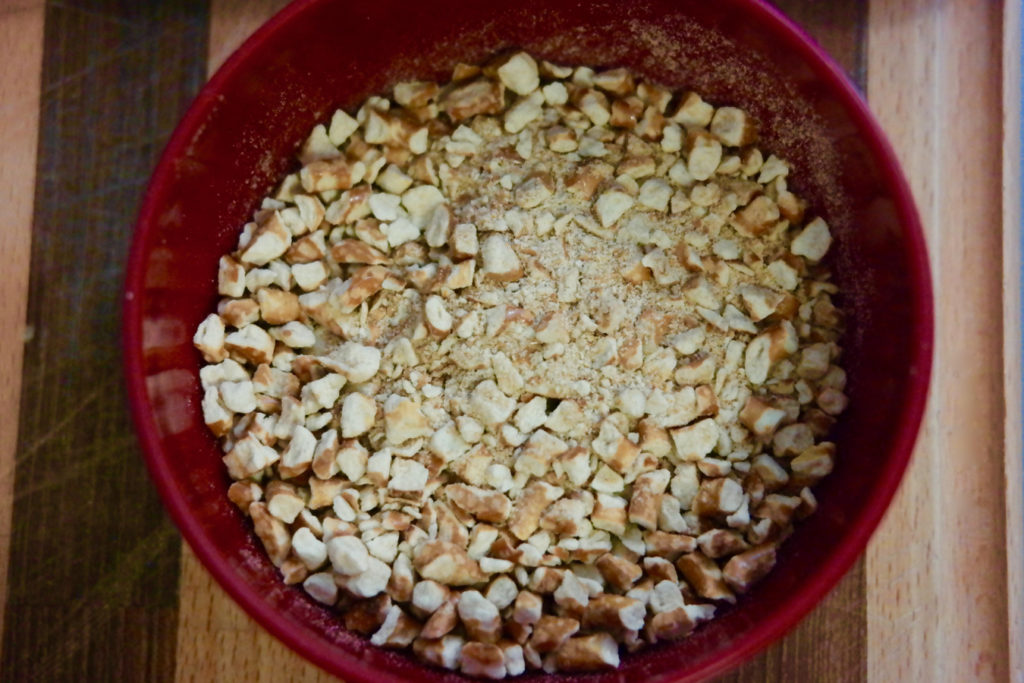 Once the crumbs are cooled, place them in the bowl of a stand mixer and whisk them with 3 1/4 cups of flour, a cup of raw sugar, and a small pinch of salt.  Then cut 2 of your sticks of butter plus 6 tablespoons of the third stick into pieces and place them on top of this mixture.  Put this bowl in the fridge for at least half an hour.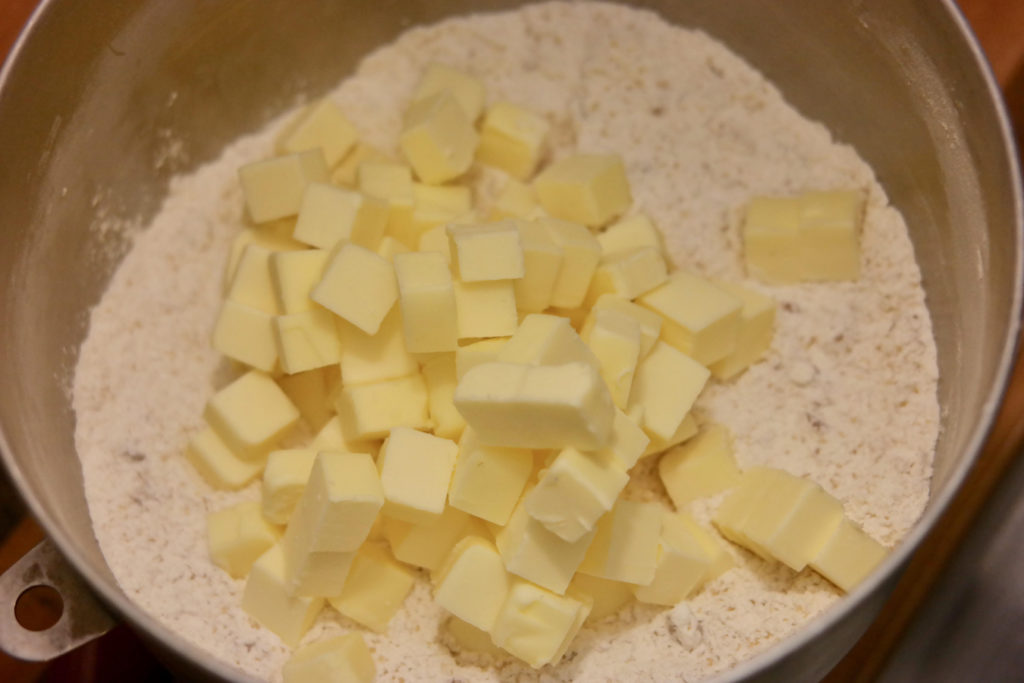 Once you place the bowl back on the mixer, use a paddle attachment combine everything together on a low speed until it comes together in a crumbly mass that barely holds together – this should take at least 10 minutes.  Take the bowl off the mixer and add in 1/4 cup of water, then use your hands to work it together into a dry dough – you can add in another 1/4 cup of water if needed, but you don't want the dough to be too wet.  Turn the dough out onto a parchment paper-lined baking sheet and press it into a rectangle that's about 8 inches by 9 inches.  Cut it into 12 pieces.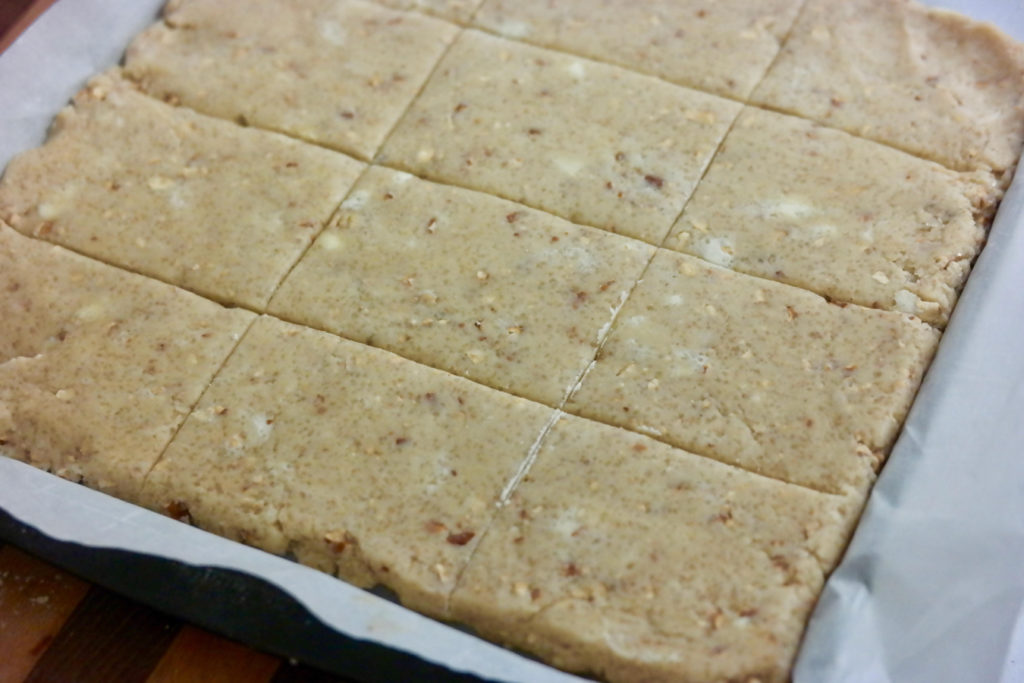 Pull these pieces apart and spread them evenly around the baking sheet, then use a chopstick to poke holes in the top.  Freeze the baking sheet for an hour.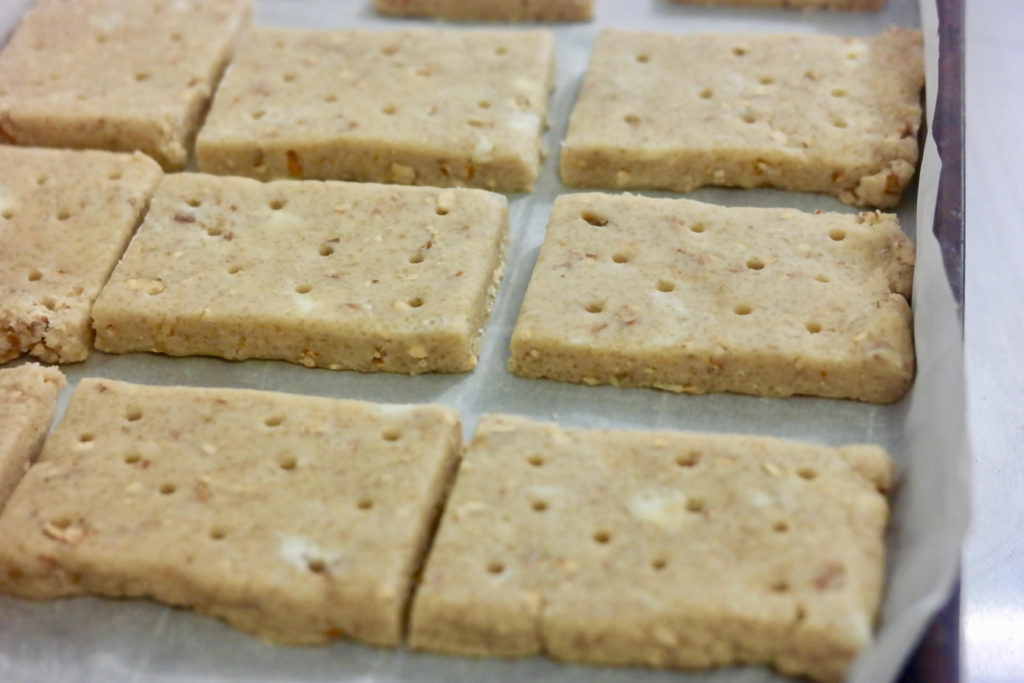 Finally, beat just the white of your egg and brush it over the top of each shortbread piece.  Sprinkle each piece with sea salt as well.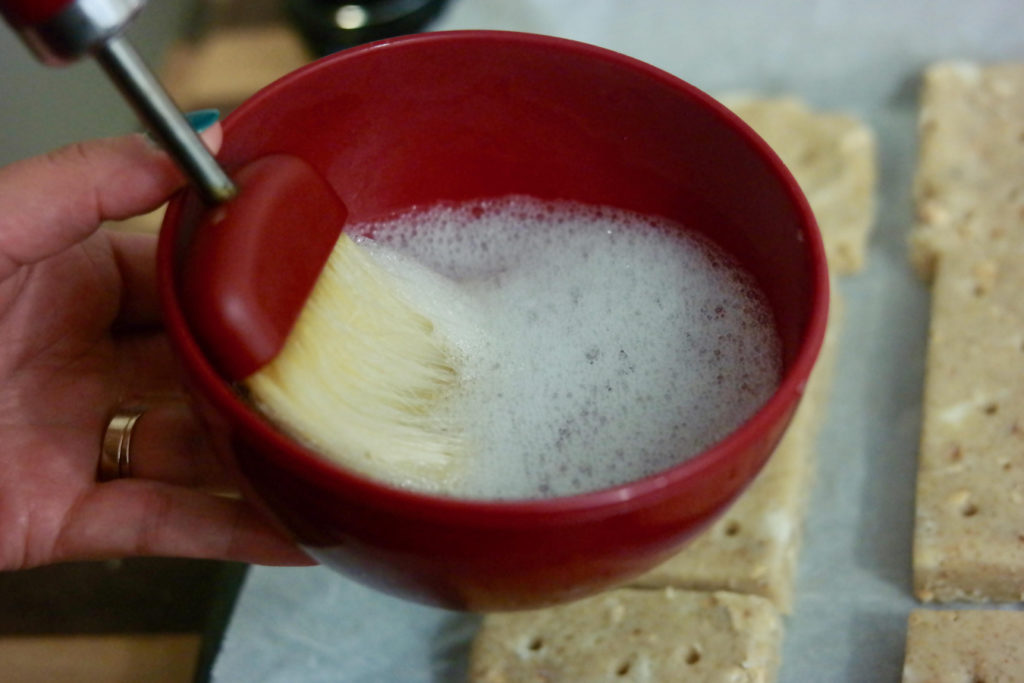 Bake the shortbread at 350°F for 20-25 minutes, until it's golden on top – and once they're cool, you can eat them!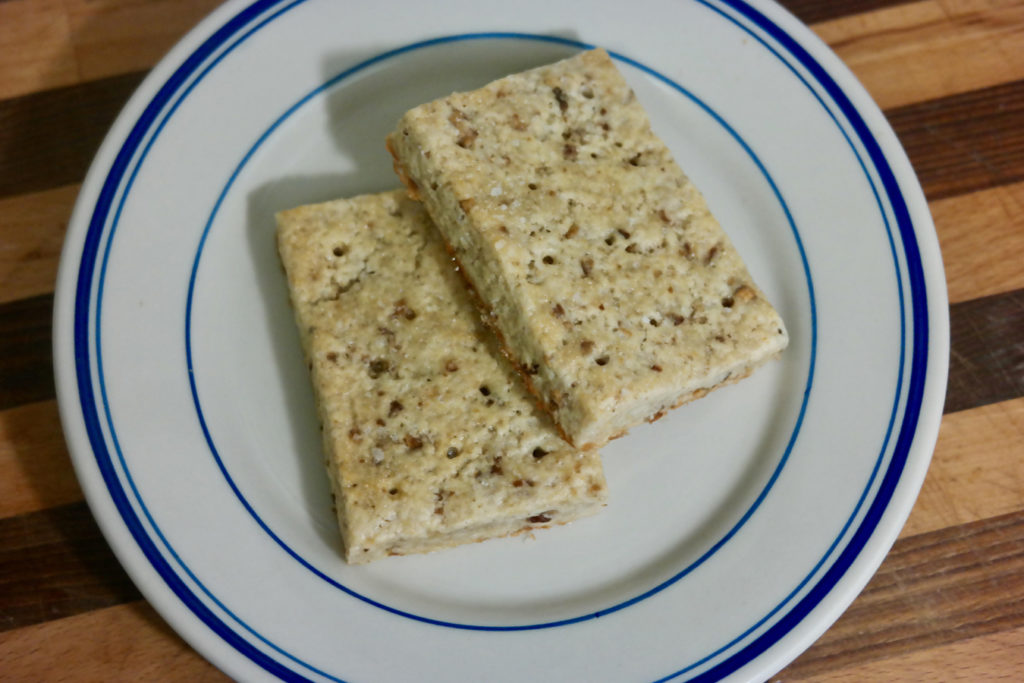 Like all shortbreads, this one is deliciously buttery – which makes sense, considering there's almost three sticks of butter in it.  What we liked in this version, though, was that it wasn't too sweet:  the pretzels inside and the sea salt on the outside give it a mellow, rich, almost savory flavor, and brushing the top with beaten egg white gives it the texture of the outside of a soft pretzel.  We did struggle a little with the dough since it was drier than most that we're used to working with, so you have to be wise with how much extra liquid you add in.  But this was a great treat to have lying around while we're stuck at home, and if you're inspired  to try this out go ahead and bake it up!