Since this quarantine is still dragging on, we're going to feature yet another baking project we recently took on.  Like our previous posts showing you how to make marble brownies and pretzel shortbread, this one is also a great dessert recipe for you to try.  It's a bit of an undertaking, because you'll be making several different components here and you've got to have some amount of dexterity to shape this big cinnamon roll, but since most of us are now finding ourselves with a lot more time on our hands this is a good treat to experiment with.  We based this on a recipe we recently found in the New York Times, and we're going to walk you through the process of how to make a huge homemade cinnamon roll.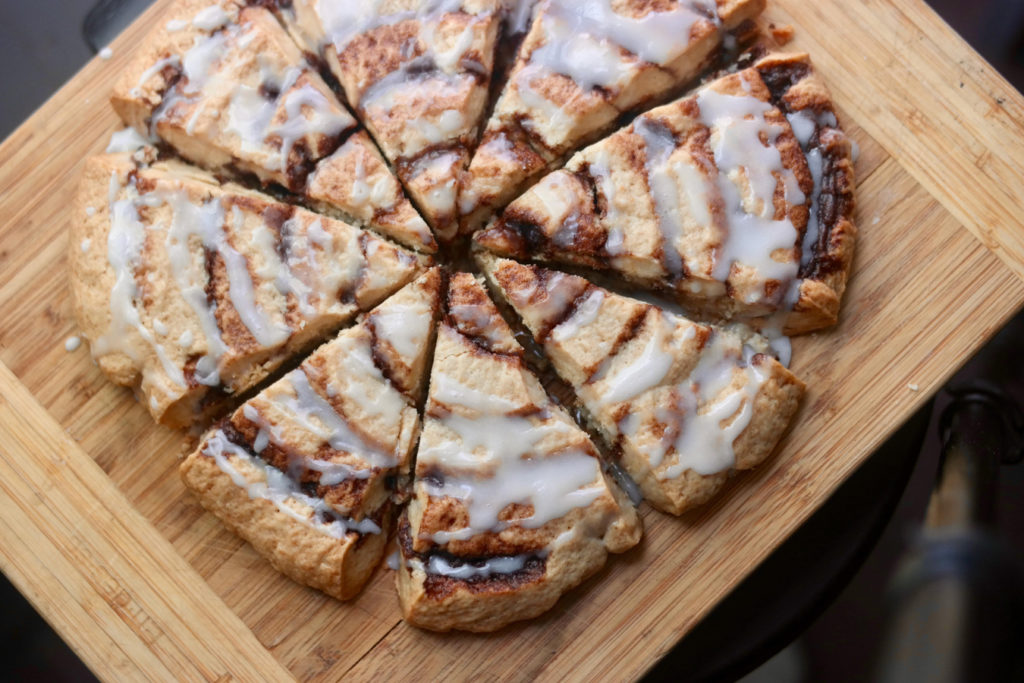 You'll need:
Flour
Sugar
Baking powder
2 sticks of butter
Heavy cream
Vanilla extract
Brown sugar
Cinnamon
Powdered sugar
Milk
You'll first want to make the dough for your roll:  whisk 2 1/4 cup of flour, 1/3 cup of sugar, a tablespoon of baking powder, and a pinch of salt in a bowl.  Then take 1 1/2 sticks of butter (which should be 12 tablespoons or 3/4 of a cup), cut them into cubes, and place them into the flour.  Smush the butter flat into the flour mixture with your fingers and then use your hands to combine everything together for 8-10 minutes, until you have something that looks like wet sand: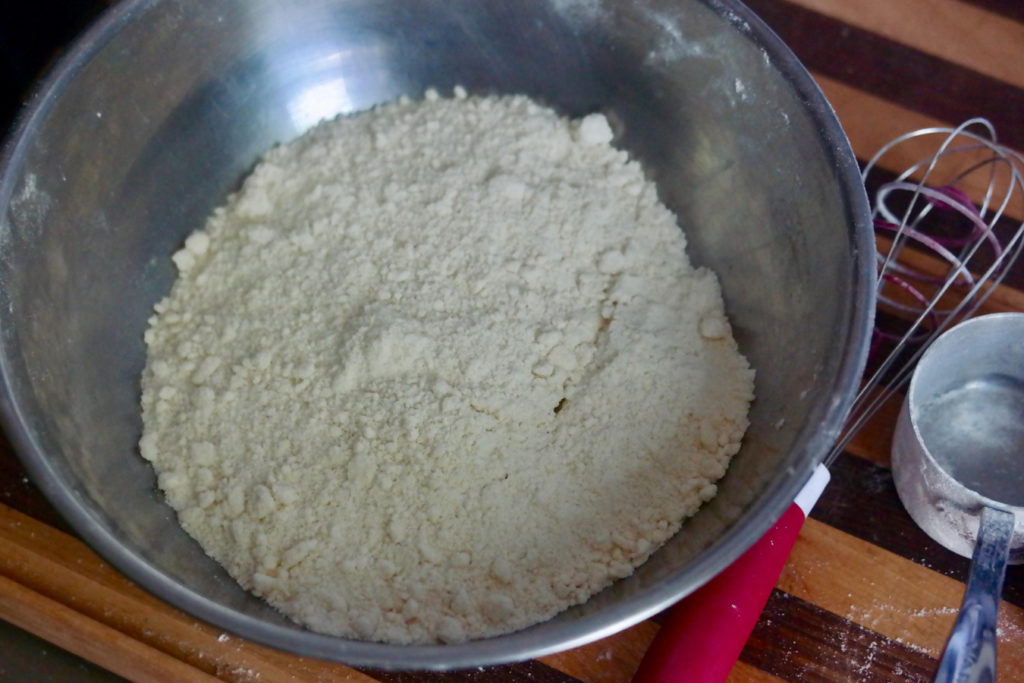 Push a divot into the center of this mixture and pour in 1/2 cup of heavy cream and a teaspoon of vanilla.  Gently stir until you have a smooth, even dough.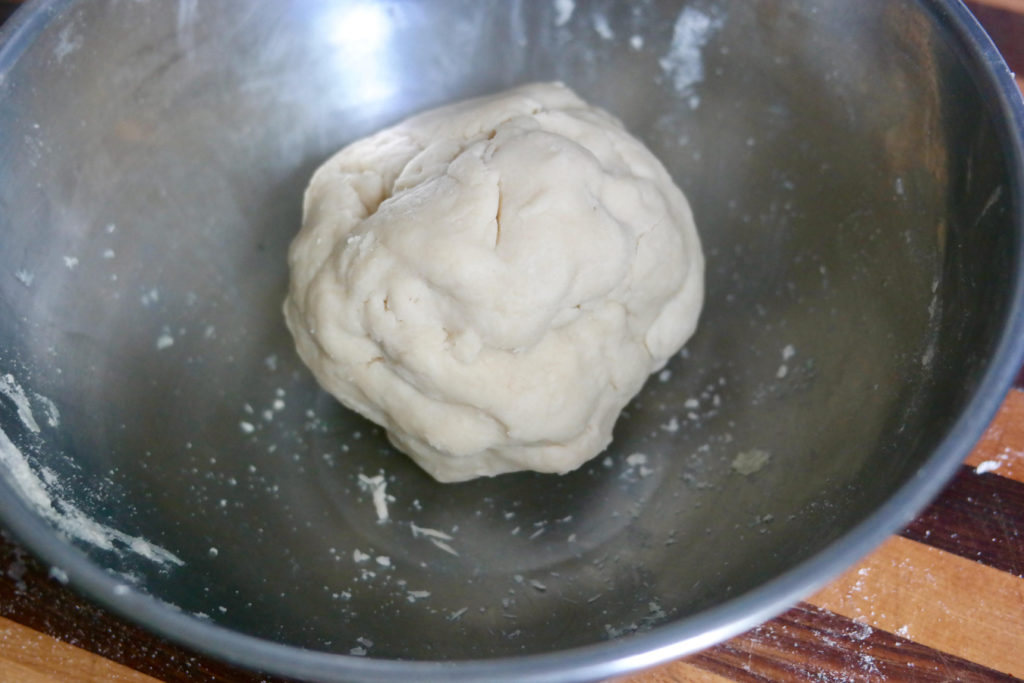 On a floured work surface, knead the dough and then shape it into a rectangle that's about 14 inches long and 5 inches wide.  Fold it into thirds, like you see below, then rotate it 90 degrees and roll it out back into the same-sized rectangle.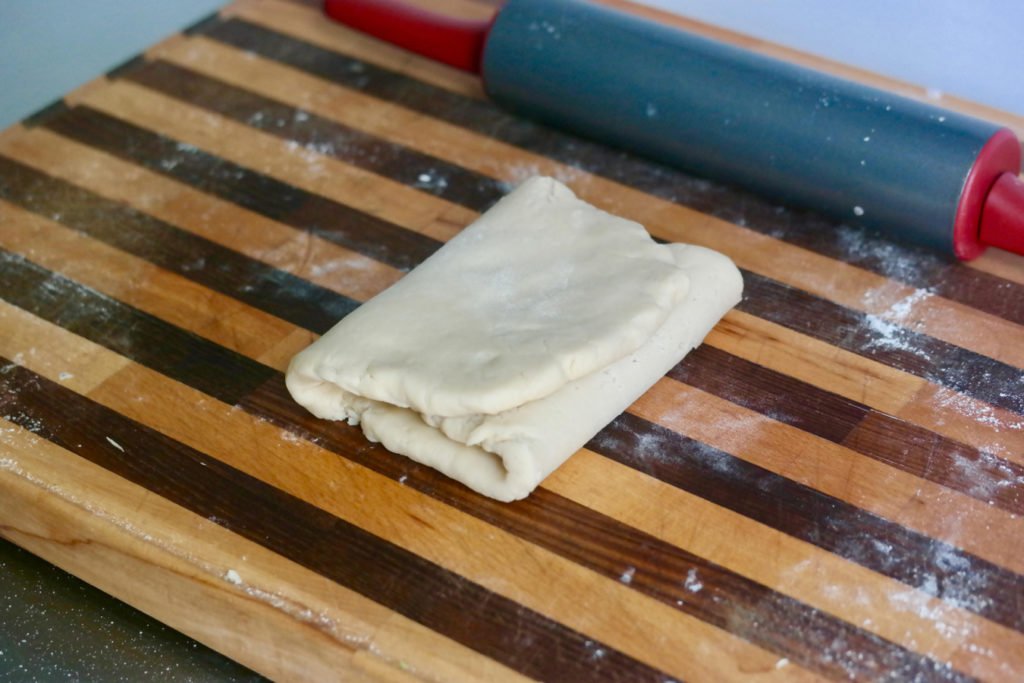 Now stir together another 3 tablespoons of melted butter, 2 teaspoons of cinnamon, and 1/4 cup of brown sugar.  Spread this on top of your dough.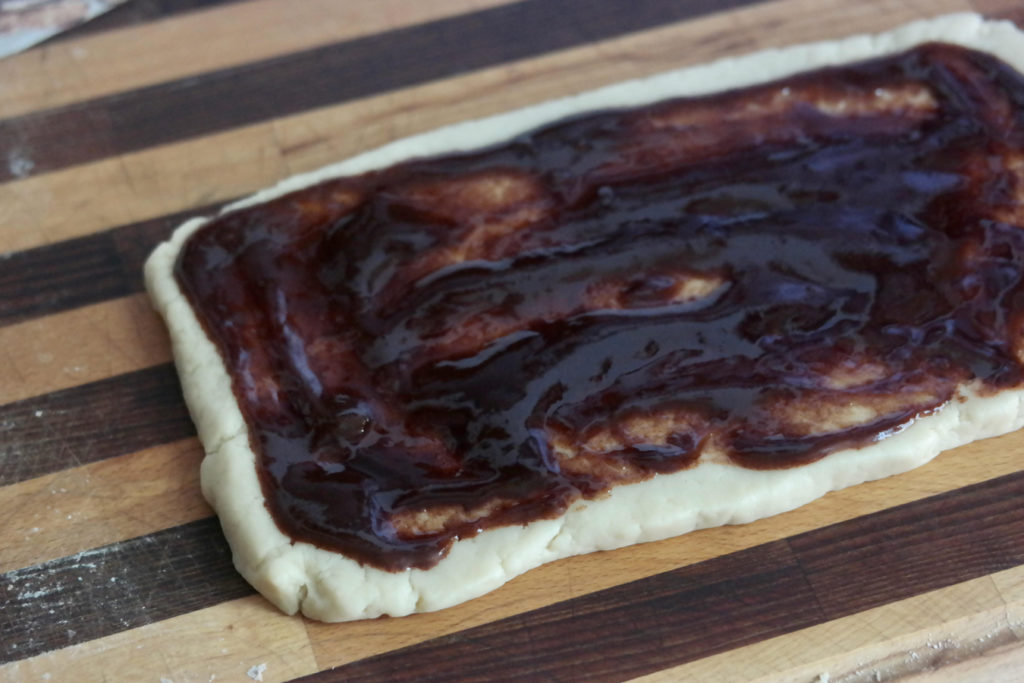 Cut the dough lengthwise into fourths, then on a sheet of parchment paper take one strip and roll it up snugly.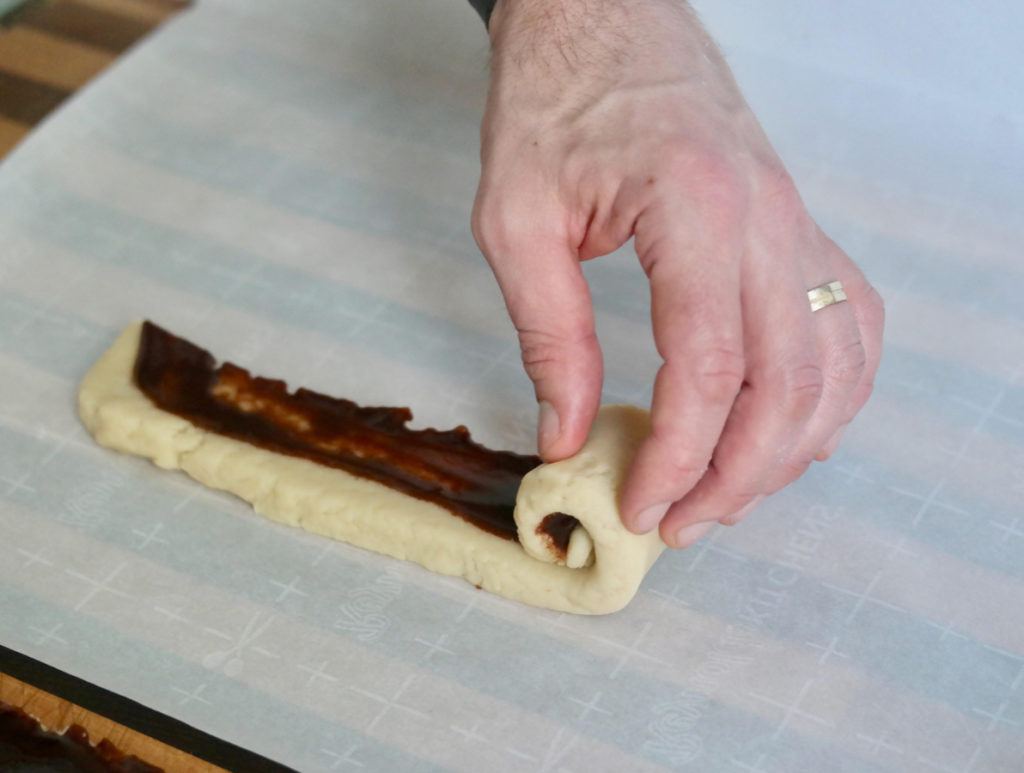 Place the parchment paper on a baking sheet and turn the roll upright.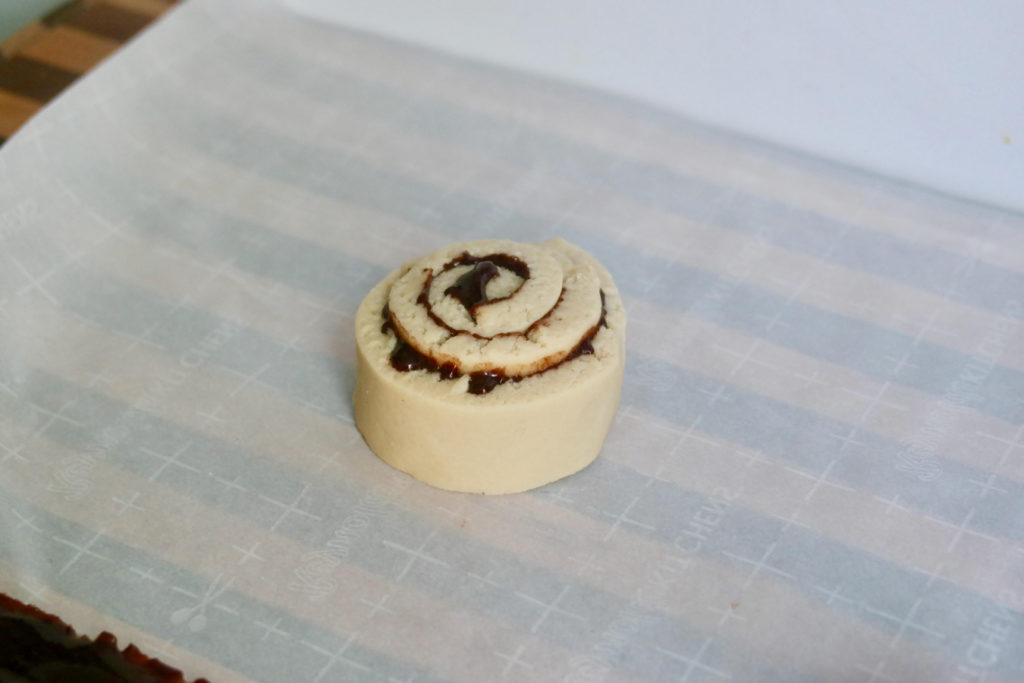 Now take a second strip and press one end into where the last strip ends on your roll, then tightly wrap it around the outside of the roll – you want to keep building your cinnamon roll wider and wider.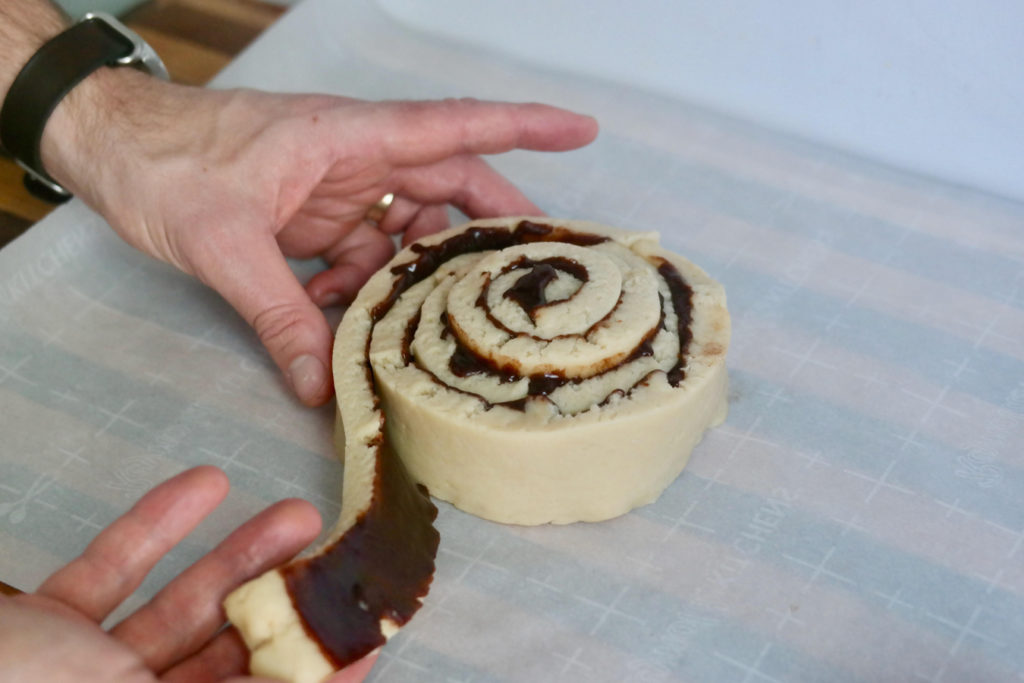 Add on the last two strips in the same manner, then tear off a sheet of wax paper, lay it on top of your cinnamon roll, and gently press down to flatten the entire roll down until it's about 9 inches wide.  Chill your baking sheet for at least half an hour, and when you're ready cut the roll into 8 equal wedges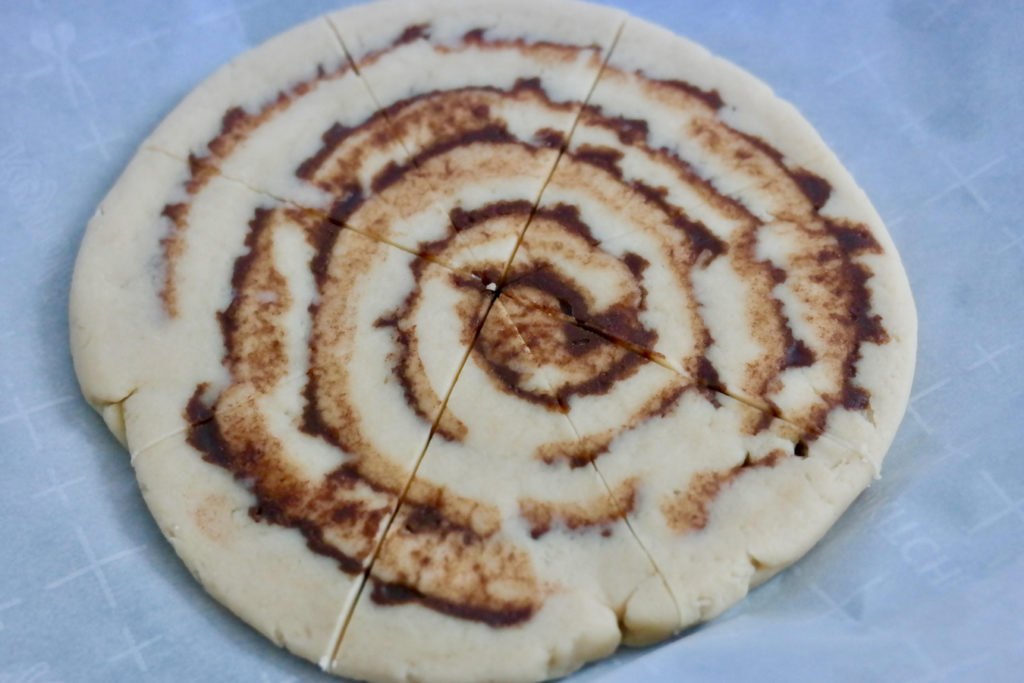 Bake at 350°F for 30-35 minutes, making sure it doesn't burn on the bottom but testing its doneness by poking a toothpick into the center and checking to see whether the dough has fully cooked in the middle.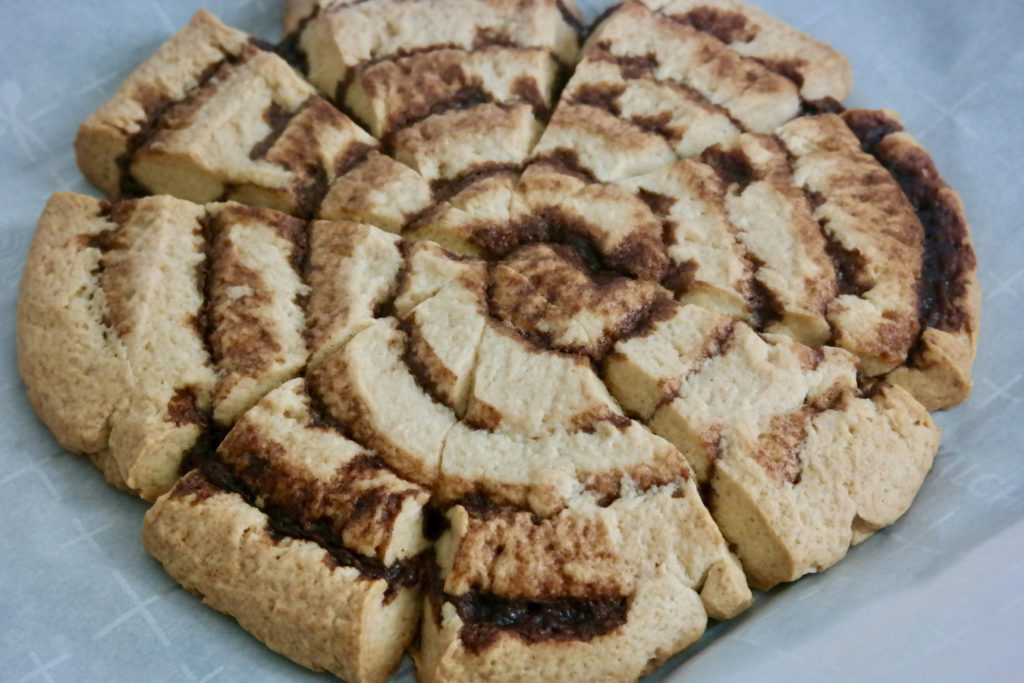 Let the roll cool and then move it carefully to a plate.  Make a glaze by whisking together a cup of powdered sugar, a teaspoon of vanilla, and at least 2 tablespoons of milk – enough that this icing turns into a thick liquid.  Drizzle it over the roll.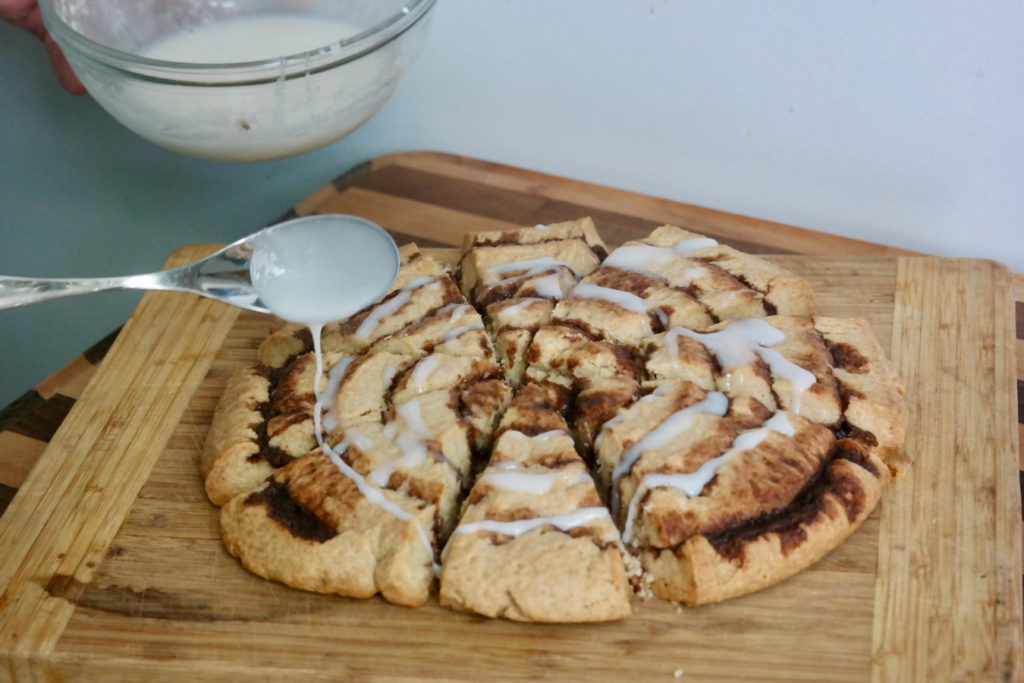 Now your roll is complete!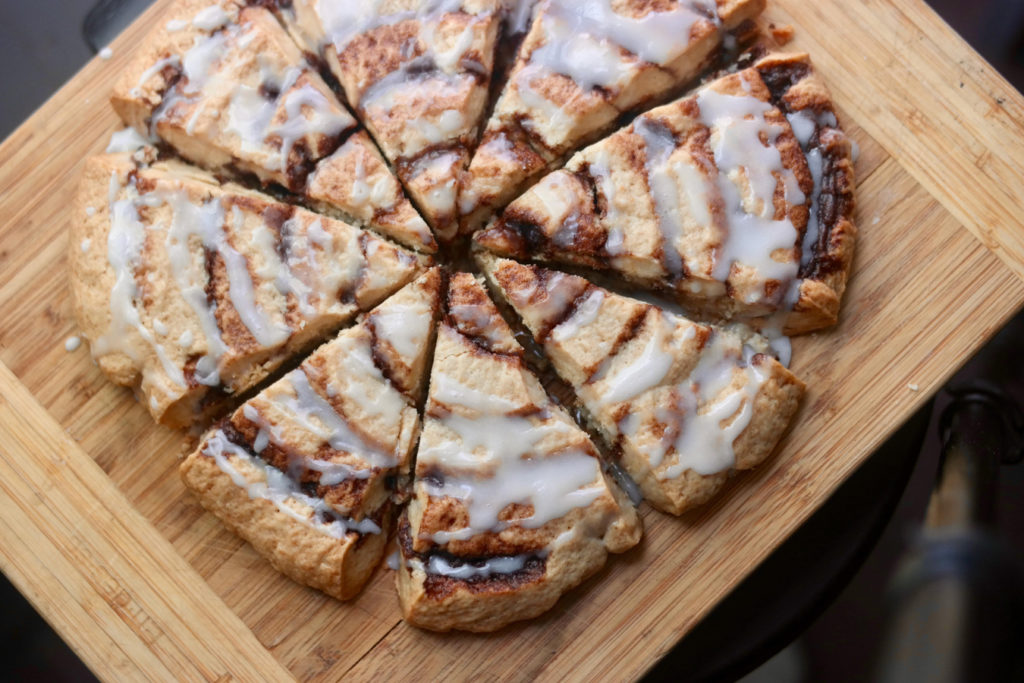 And you can serve it up in pieces.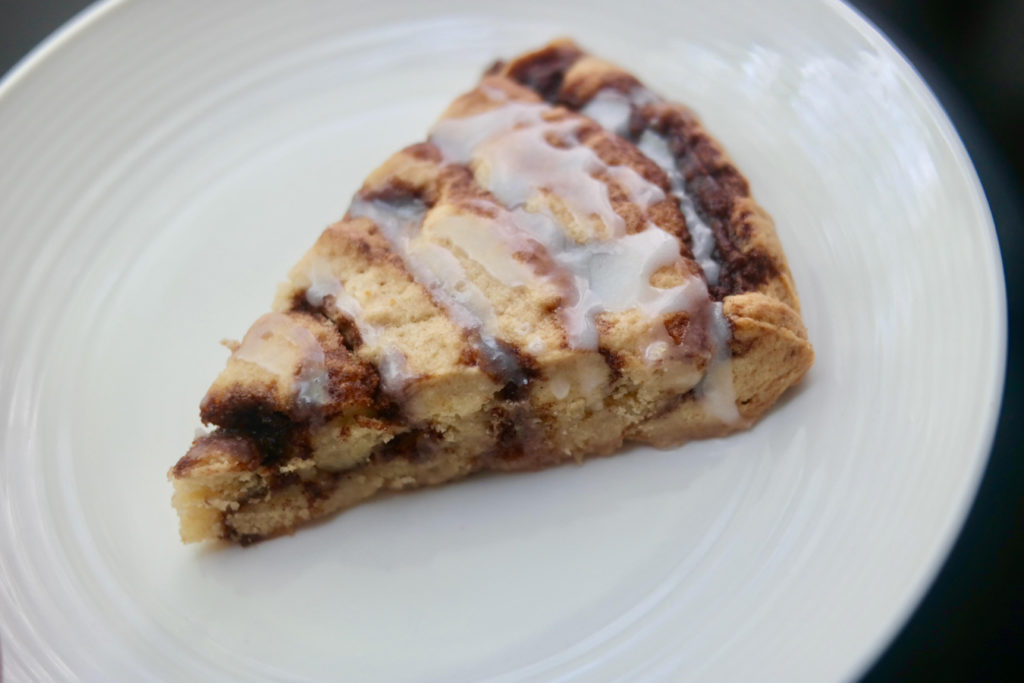 You could probably tell by reading the recipe that it takes some elbow grease to make this – but did you expect a giant cinnamon roll to be easy?  If you're careful about the rolling it's pretty fun to watch this huge dessert come together before your eyes.  You'll also have to be careful about making sure the roll is fully cooked – since such a large dessert can take a while to bake all the way through – and you need to let the roll really cool down before you try to move it or else it could fall apart.  But for all that effort you're going to end up with a rich, sweet pastry that hits all the classic notes of a cinnamon roll, so if a gigantic pastry is what you're craving right now, you can earn your dessert by making this one completely from scratch.