The baking's not over yet!  We keep finding delicious new desserts to try out in our days of quarantine, and while we've already made some marble brownies we thought we'd try another version as well, based on this recipe we found in the New York Times.  We were intrigued by this take on brownies because the recipe uses freezing as a step in the process, which we'd never done before, plus the top layer of these treats is made up of a marshmallow frosting.  But marshmallows aren't vegetarian, since they have gelatin derived from animals in them, so we took on the challenge of making a variation of these brownies that suit us.  This is our result, and we'll show you how we made our unique and tasty treat!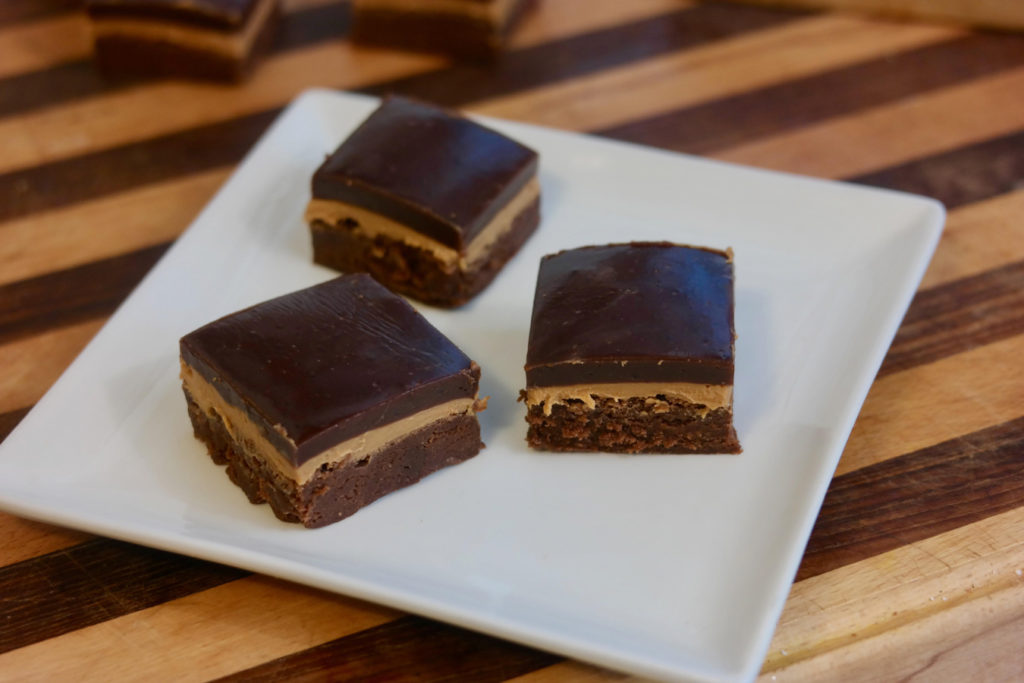 You'll need:
3 sticks of butter
Cocoa powder
Sugar
Flour
4 eggs
Vanilla extract
A 16-ounce jar of creamy peanut butter
Powdered sugar
Milk
You can begin by making your brownie batter:  in a saucepan over low heat melt 2 sticks of butter with 1/3 cup of cocoa powder.  Once this mixture is completely liquid, use a whisk to combine it well and then let it cool for about 5 minutes.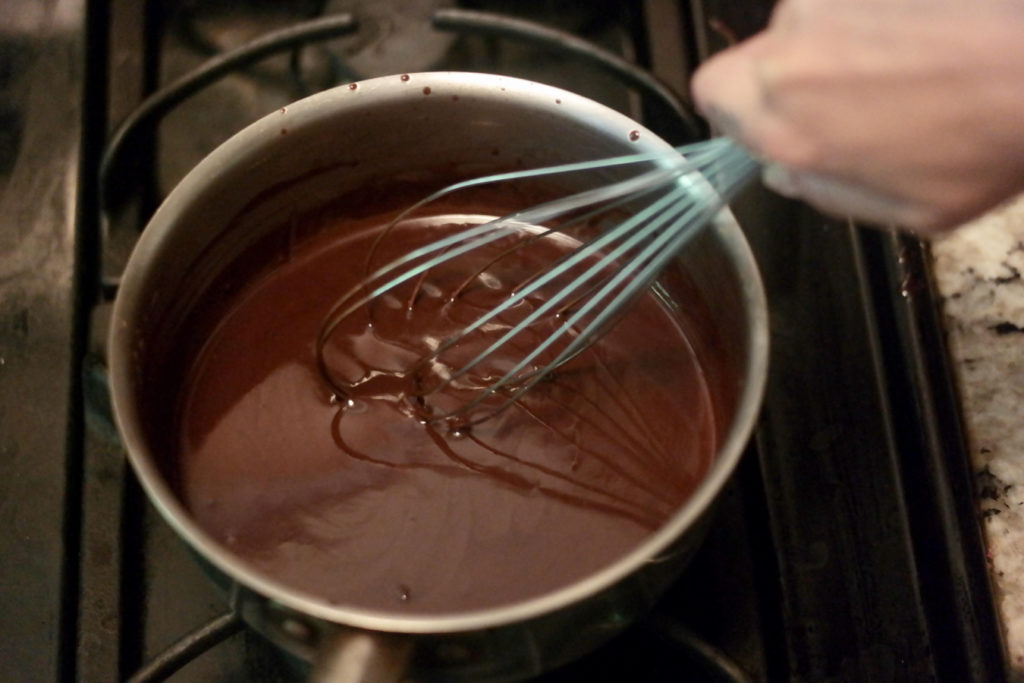 Then fit a stand mixer with a paddle attachment and use it to combine 2 cups of sugar, 1 1/2 cups of flour, and a pinch of salt.  Pour in the chocolate mixture and combine at a medium speed just until everything is blended.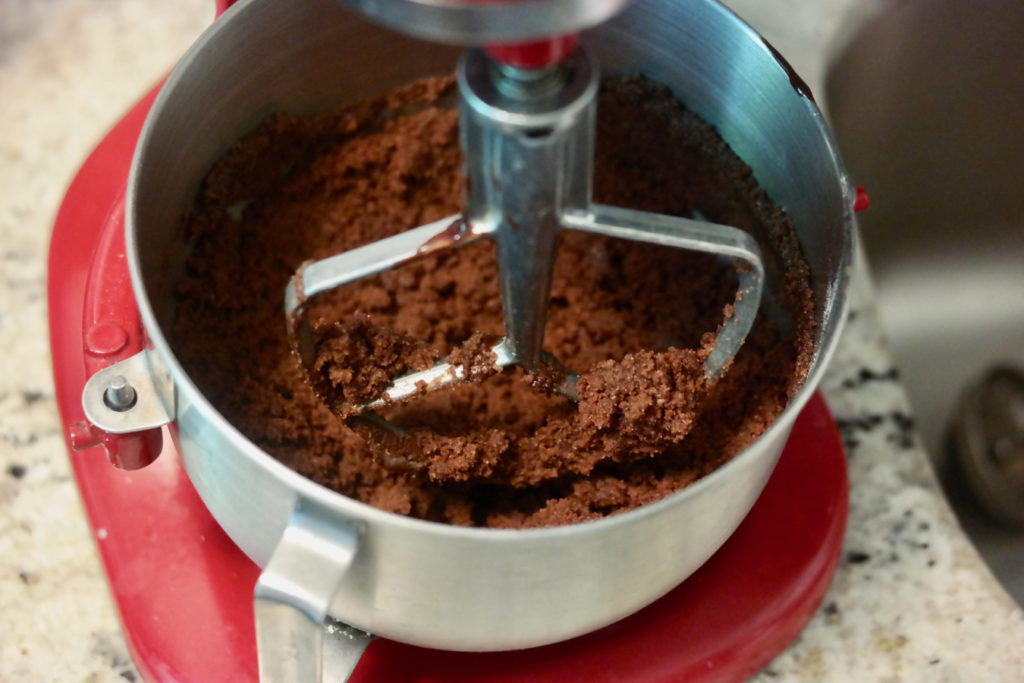 Then add in all of your eggs, one at a time, plus a teaspoon of vanilla.  Coat a large baking pan with cooking spray and line it with parchment paper, then pour the brownie batter into it.
Bake at 350°F for 20-25 minutes, until you can stick a toothpick in the middle and it comes out mostly clean.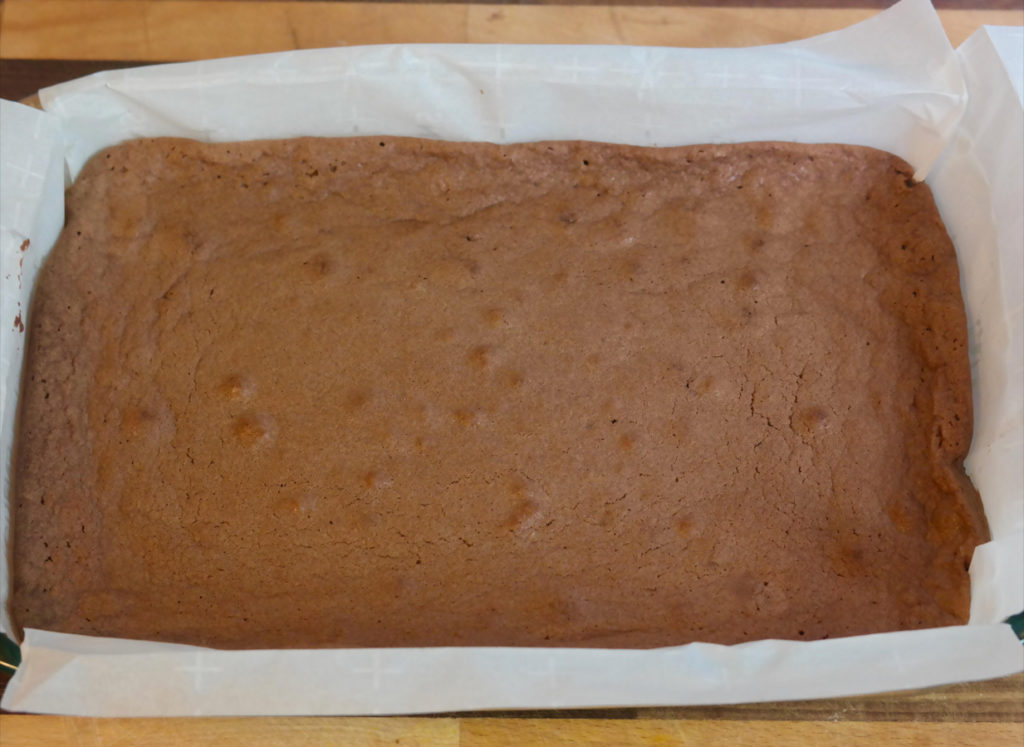 Let the pan cool for half an hour, then scoop out all of your peanut butter into a bowl and microwave for about 30 seconds until it's spreadable.  Smooth the peanut butter over the brownies, then stick the brownies in the freezer for at least 30 minutes.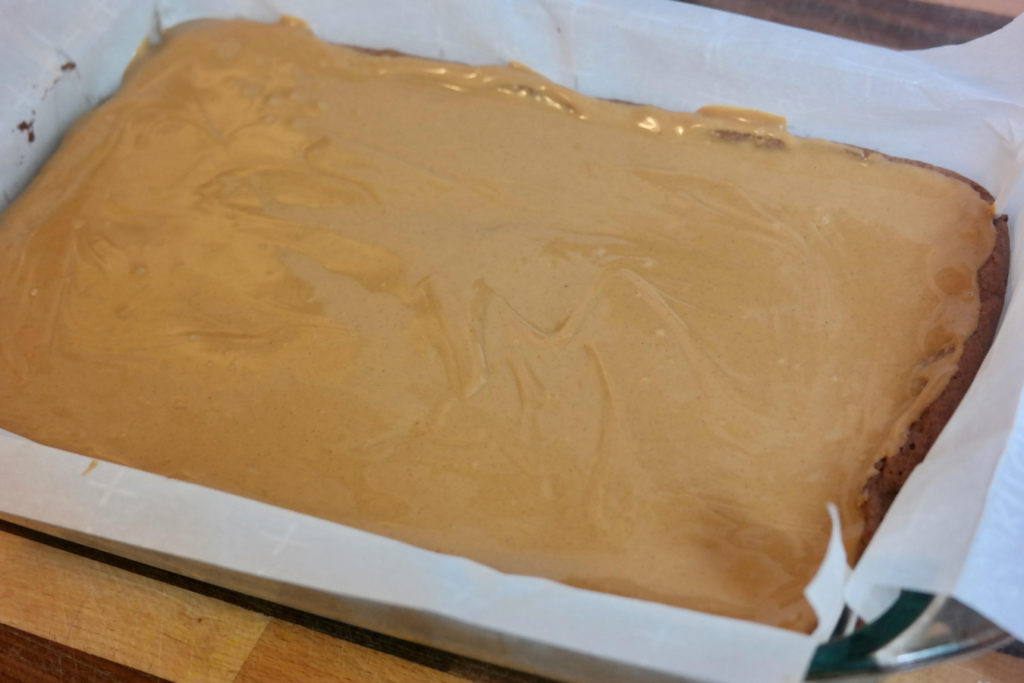 Next, place another stick of butter into a large saucepan over medium heat, along with 12 marshmallows.  Cook everything, stirring frequently, for at least 5 minutes, until the butter and the marshmallows are both melted smoothly together.  Add in 2 cups of powdered sugar, 2/3 cup of milk, and 1/4 cup of cocoa powder and whisk until you have an even mixture.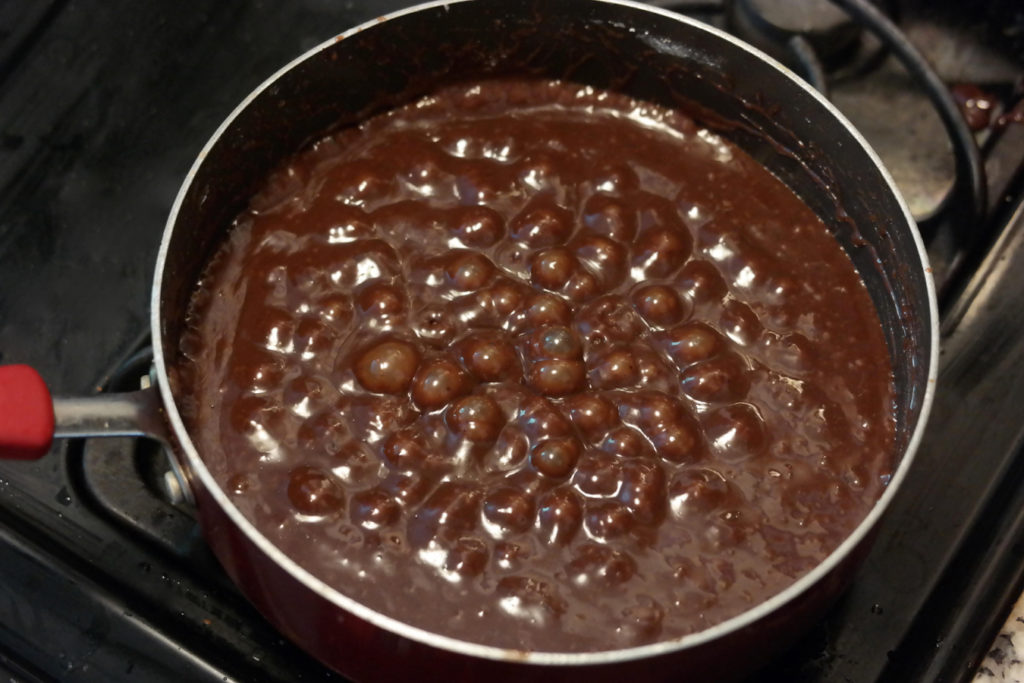 Pour this frosting over top of the peanut butter, and then place the pan back in the freezer for another half an hour.  Once you're ready to try the brownies, cut them into 24 squares and enjoy!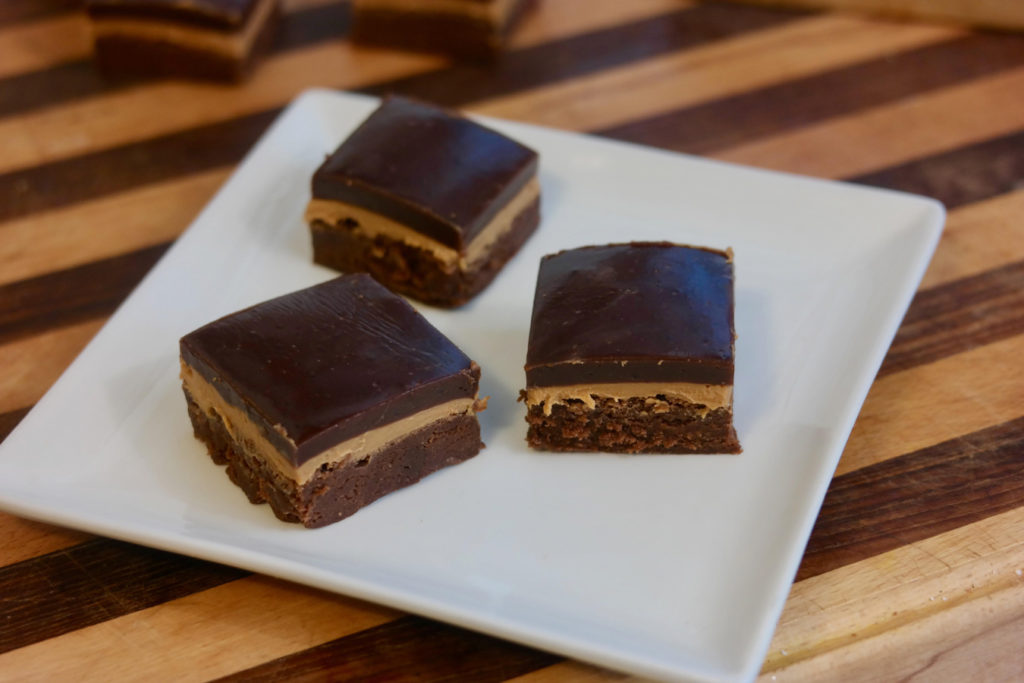 If you like fudgy brownies, these should be perfect for you – the batter underneath is dense and moist, and the layers of peanut butter and thick chocolate frosting only add to the nice gooeyness of it all.  We tried these two different ways:  first right out of the freezer, and then after letting them sit on our kitchen counter for a day.  When they're cold these brownies are a nice solid little brick of chocolate and peanut butter, and when they're room temperature they almost melt in your mouth.  Whichever way you eat them is your preference, but if you're a fan of the classic peanut butter-chocolate combination these are sure to hit the spot.