We know we've been showing you a lot of bean dishes lately, in an effort to demonstrate how we creatively cooked up all the beans we stockpiled for this pandemic, but today we're going to feature something a little different.  Not totally different, because this recipe showcases the lentils we also bought in bulk back in March when this all started.  But rather than throwing them in a stew or serving them next to rice, we did some research and turned our lentils into sloppy joes!  Yes, that classic homecooked meal can be excellent and vegetarian – and not only did we make them meatless, we also made some delicious pretzel buns from scratch as a way to put the different types of flours we had on hand to good use.  So here, we'll show you how to make a new version of this American classic completely from scratch, using some quarantine staples you may have on hand.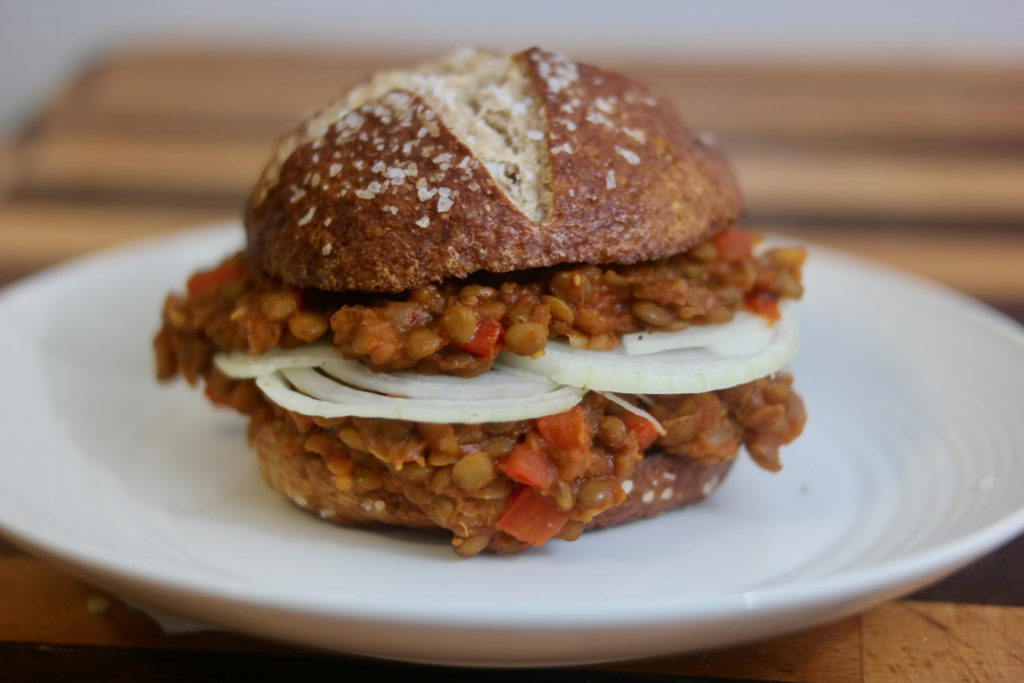 You'll need:
A packet (or 2 1/4 teaspoons) of yeast
Half a stick of butter
Brown sugar
Flour
Rye flour
Baking soda
Lentils
8 ounces of vegetable broth
Vegetable oil
An onion
Garlic
A red bell pepper
A 15-ounce can of tomato sauce
Sugar
Chili powder
Cumin
Paprika
We'll start with the buns:  pour your yeast into 1 1/2 cups of warm water and let it sit for a minute or so until it starts to get bubbly.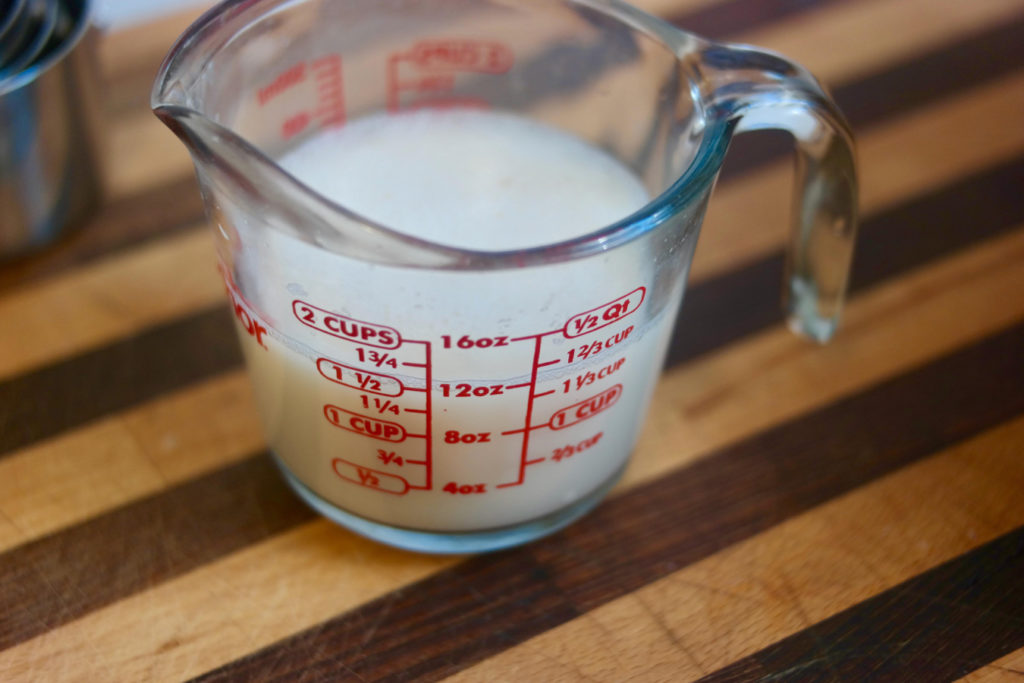 Then pour this into the bowl of a stand mixer and whisk in a tablespoon of brown sugar, a tablespoon of melted butter, and a large pinch of salt.  Fit the mixer with a dough hook and start running it on a medium-low speed and then add in a cup of flour.  Once the flour is incorporated into the mixture, add in another cup of flour, then another 3/4 cup of flour, then a cup of rye flour, waiting each time until the flour is fully mixed to add in more.  Once you have an even dough, knead it for a few minutes on a floured surface and shape it into a ball.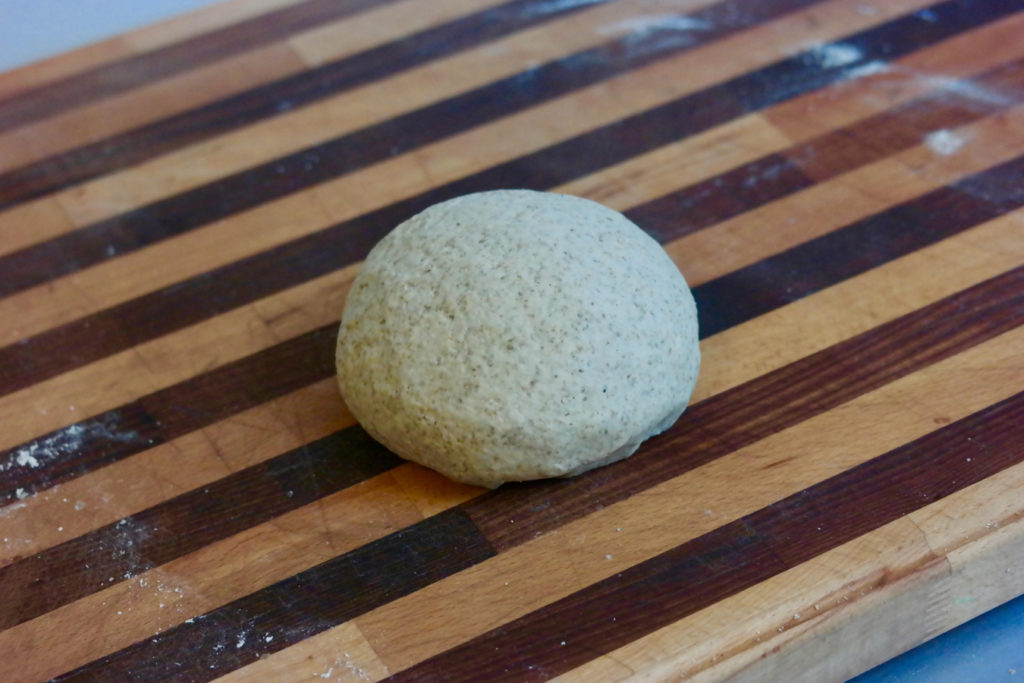 Then coat a new bowl with cooking spray and place the dough in it.  Cover the bowl with plastic wrap and let it rise for an hour.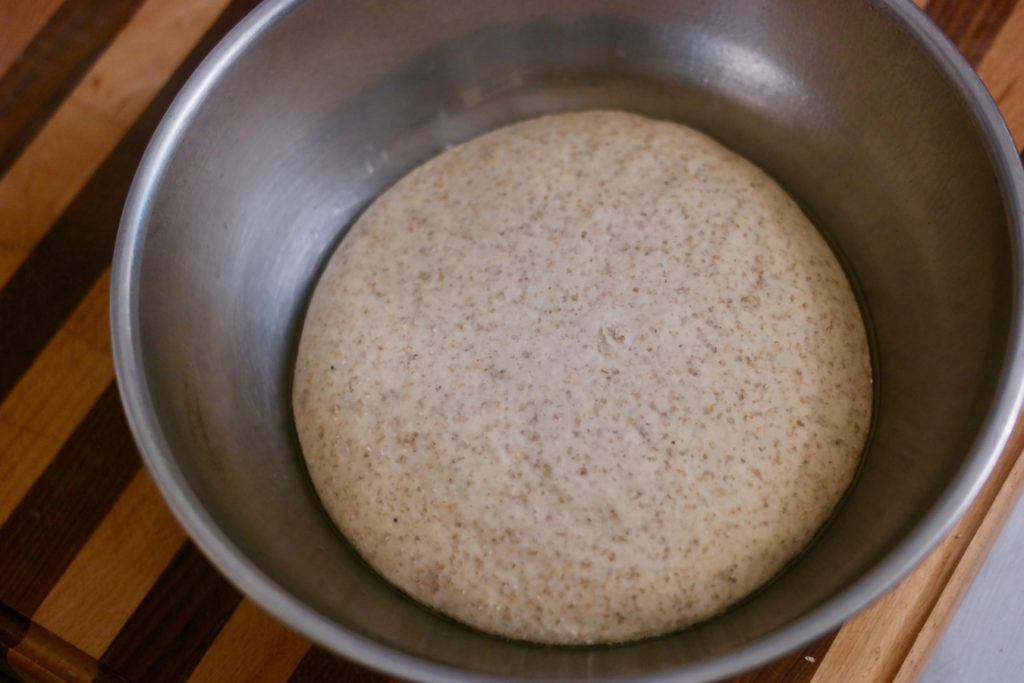 Once it's risen, turn the dough back out onto your floured surface, punch it down, and slice it into 8 equal pieces.  Shape each piece into a smooth ball.  Now fill a stockpot with 9 cups of water, stir in 1/2 cup of baking soda, and let it come to a boil.  Drop in two rolls at a time and boil for 30 seconds, then fish them out and drain them and continue until all your dough balls have been in the water.  Place them on baking sheets lined with parchment paper and cut an X into the top of each one.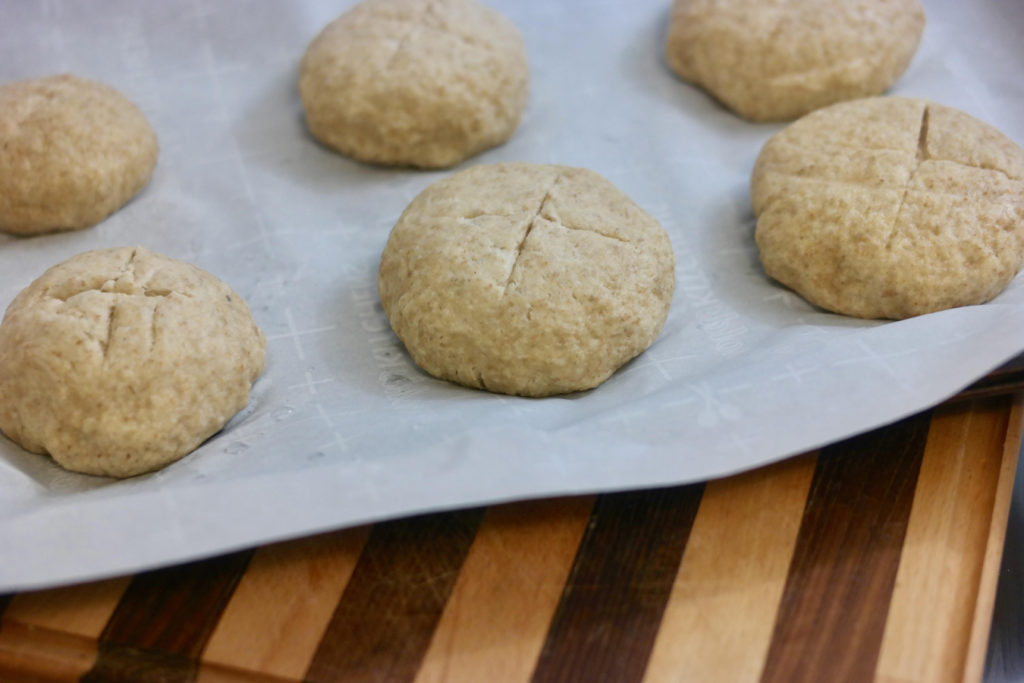 Melt 3 tablespoons of butter and brush on the top of each bun, then sprinkle generously with salt.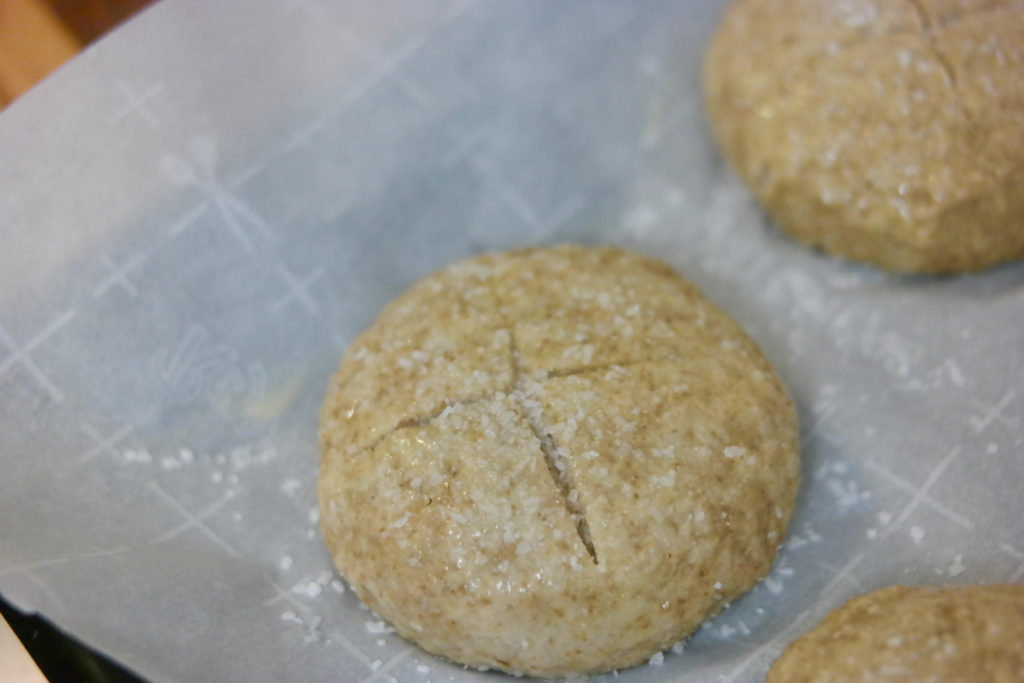 Bake at 400°F for around 25 minutes, until they're browned all over.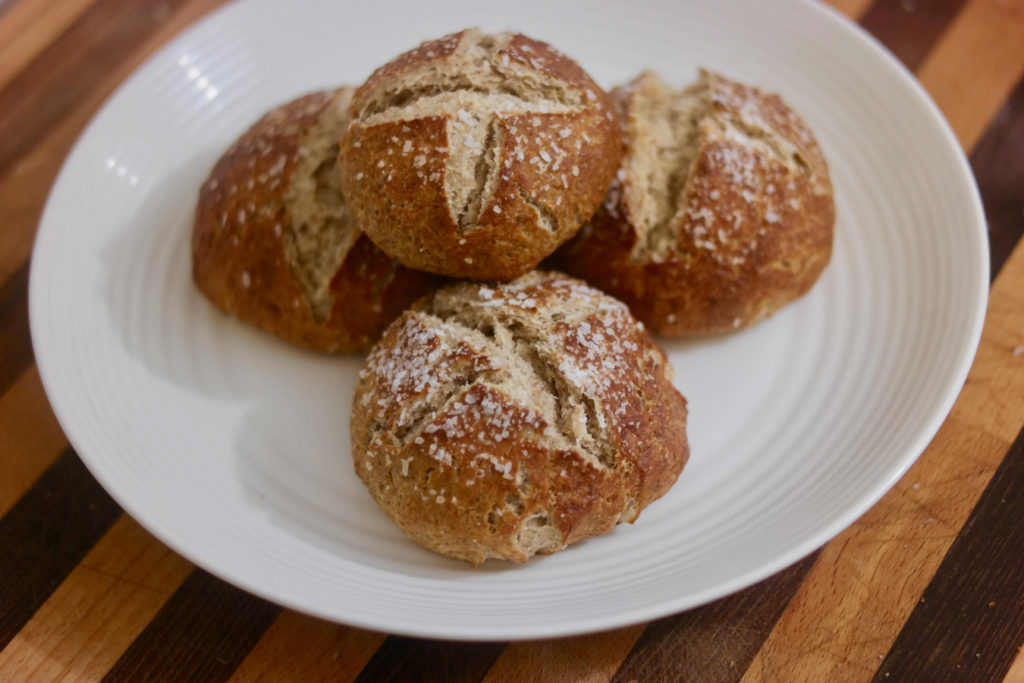 While the buns are baking, you can start on the sloppy joes by bringing the vegetable broth, a cup of water, and a cup of lentils to a boil, then simmering the lentils for about 20 minutes until they're tender.  Meanwhile, finely dice the bell pepper, half your onion (save the rest for later), and 2 cloves of garlic and cook them in a large skillet over medium heat with 2 tablespoons of vegetable oil, plus salt and pepper.  Once the onion and pepper has softened, after 5 minutes or so, pour in your tomato sauce and mix with a tablespoon of sugar and a teaspoon each of chili powder, cumin, and paprika.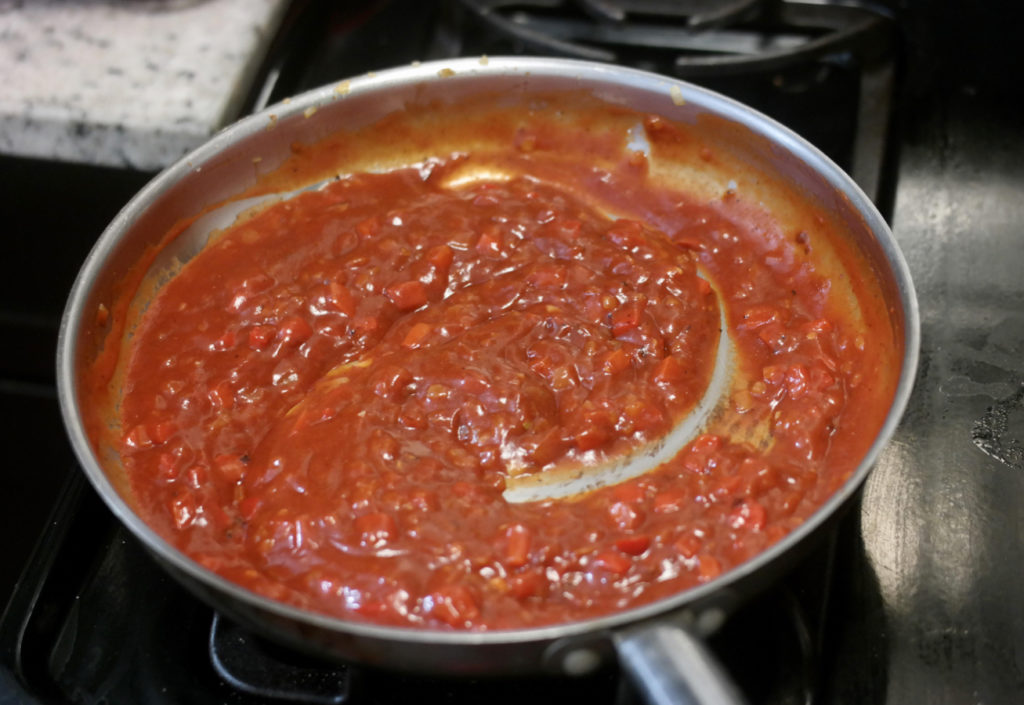 When the lentils are done, drain them and stir them in to let them cook for 10 minutes.
When both the buns and the sloppy joe mixture are ready, slice each bun in half and toast lightly, then scoop the sloppy joes onto the buns and served topped with sliced onions.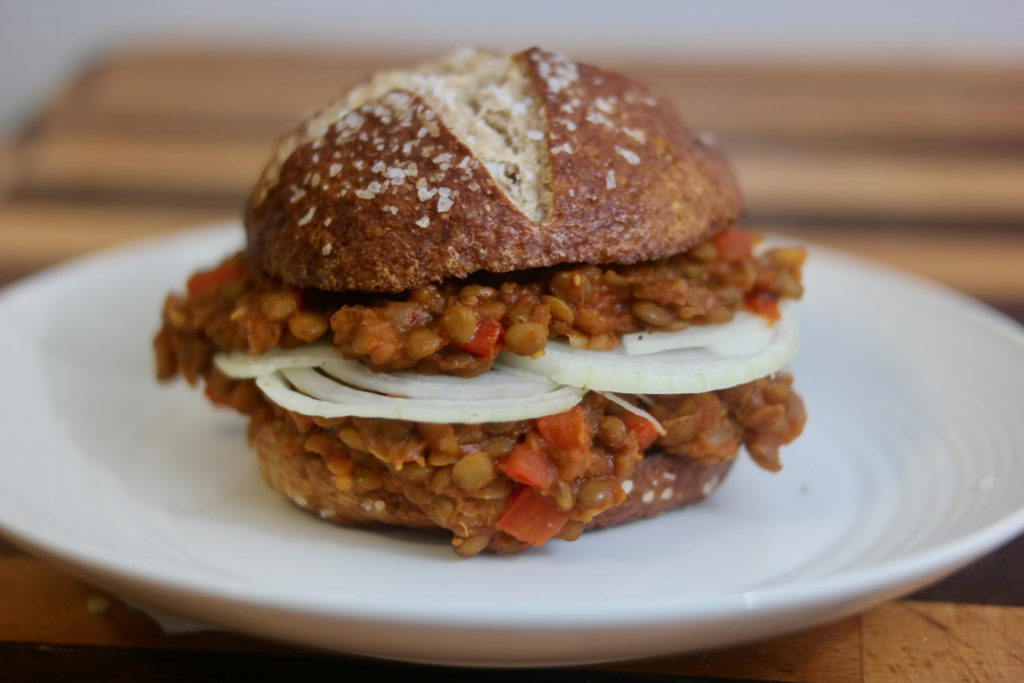 And that's how you make some vegetarian sloppy joes!  While there may not be any meat involved here, the cooked lentils have a look and texture that's a lot like the beef or pork you usually find in these sandwiches.  Mixed with tomato sauce, spices, and vegetables, the lentils also take on the flavors that are typical for a sloppy joe, and of course they're just as messy as the original.  The pretzel buns are a nice addition here, because the mix of regular and rye flours topped with flaky sea salt add a nice homemade touch that brings the whole sandwich together.  Making all this is a project – it took half of a recent afternoon – but during days like this when we've got nothing else to do, it was really fun to make some meatless sloppy joes all the way from start to finish.  If time is weighing heavily on your hands now too, this is a great vegetarian food project to take on.