Pasta is another item you may have stocked up on for this pandemic, since it's a grocery staple that's cheap and can sit in your kitchen cabinet for an untold number of months.  But by this point, you may be looking for a new way to cook up pasta, if you've gotten used to just pairing it with jarred red sauce.  That's where today's recipe comes in:  it's a creative way to eat your noodles and get in some vegetables, and as a bonus it can also put to use any chickpeas you may have bought in bulk too.  We based this on a recipe we saw in the New York Times, and we found that it was pretty quick and easy to make once you got your hand on all the ingredients.  So if you're sick of plain pasta and looking to make something new with minimal effort, read on!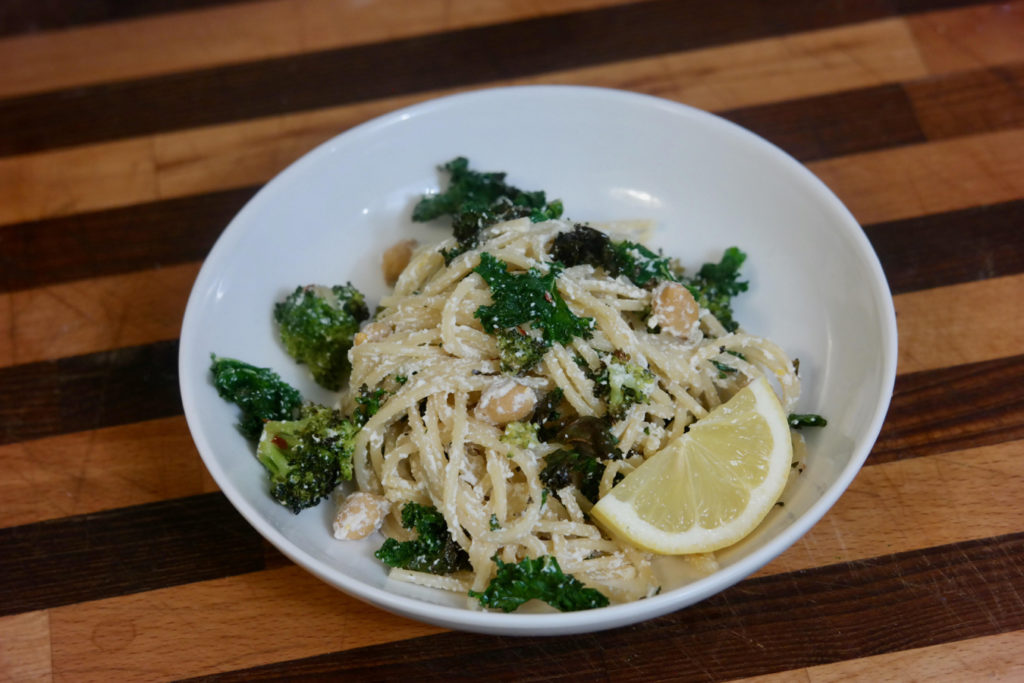 You'll need:
12 ounces of pasta
A bunch of broccoli
A 14-ounce can of chickpeas
Garlic
Red pepper flakes
Olive oil
A bunch of kale
A lemon
Butter
An 8-ounce container of ricotta cheese
You'll first want to start your pasta cooking, and while you're waiting on that chop your broccoli into florets and drain your chickpeas.  Mix them both in a bowl with 1/3 cup of olive oil, 2 sliced garlic cloves, and salt, pepper, and red pepper flakes to taste.  Spread the broccoli and chickpeas out on a baking sheet …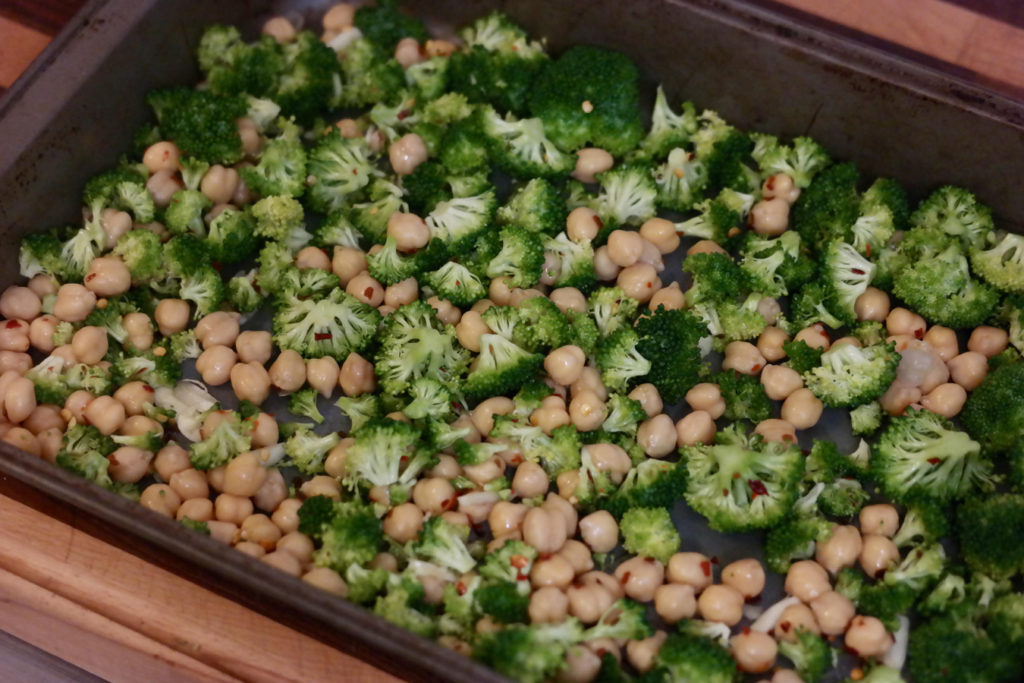 … then turn your broiler on medium or high and slide the baking sheet in there.  Cook for 3 minutes, then flip all the veggies over and cook for another 3 minutes, taking the baking sheet out immediately so that nothing burns.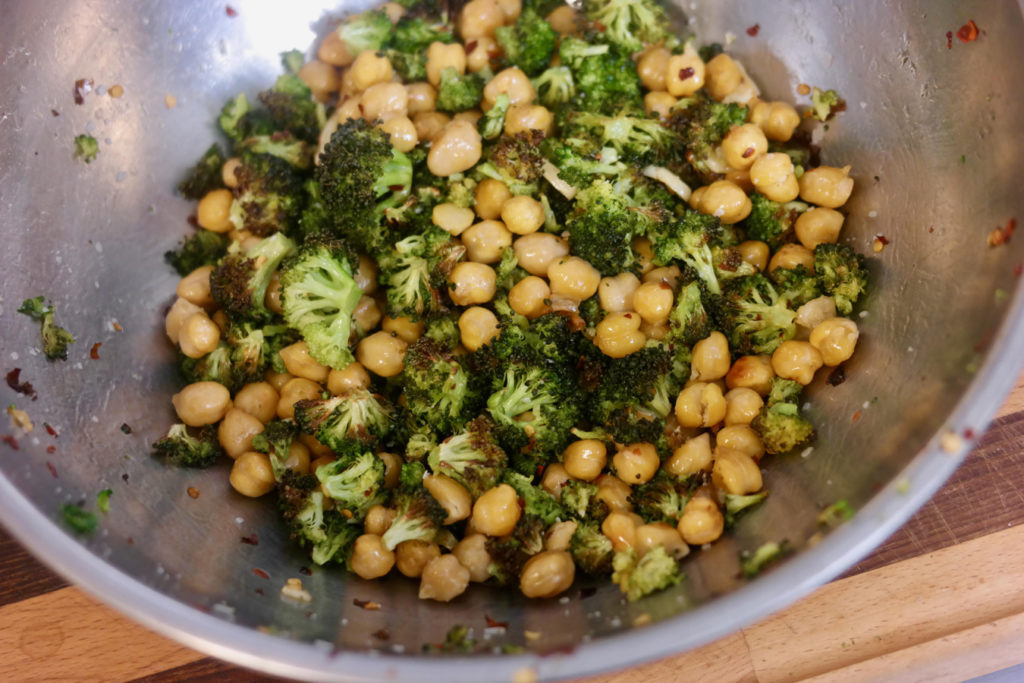 Tear your kale into pieces and swish it around in the bowl that has leftover olive oil from the broccoli and chickpeas.  Then place the kale on another baking sheet and put it in the broiler for 5 minutes.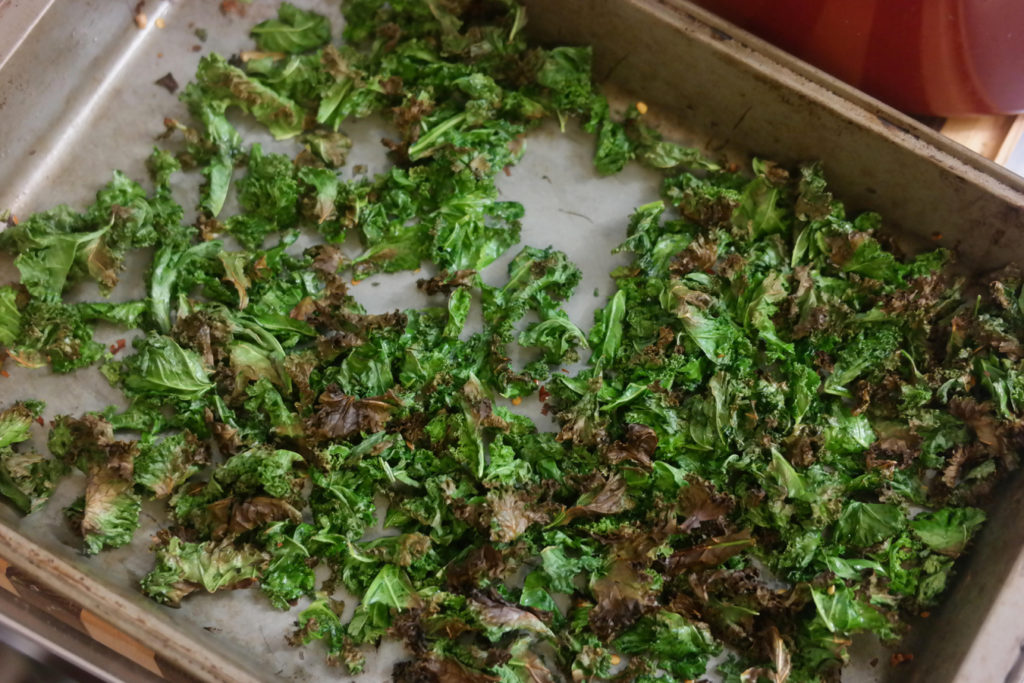 Now right when your pasta is done cooking, scoop out 1/4 cup of the water it boiled in and set aside.  Drain the pasta and then mix with your ricotta cheese, the pasta water, and 2 tablespoons of butter.  Squeeze out the juice from your lemon into the pasta and mix that in as well, along with the zest from the outside of the lemon.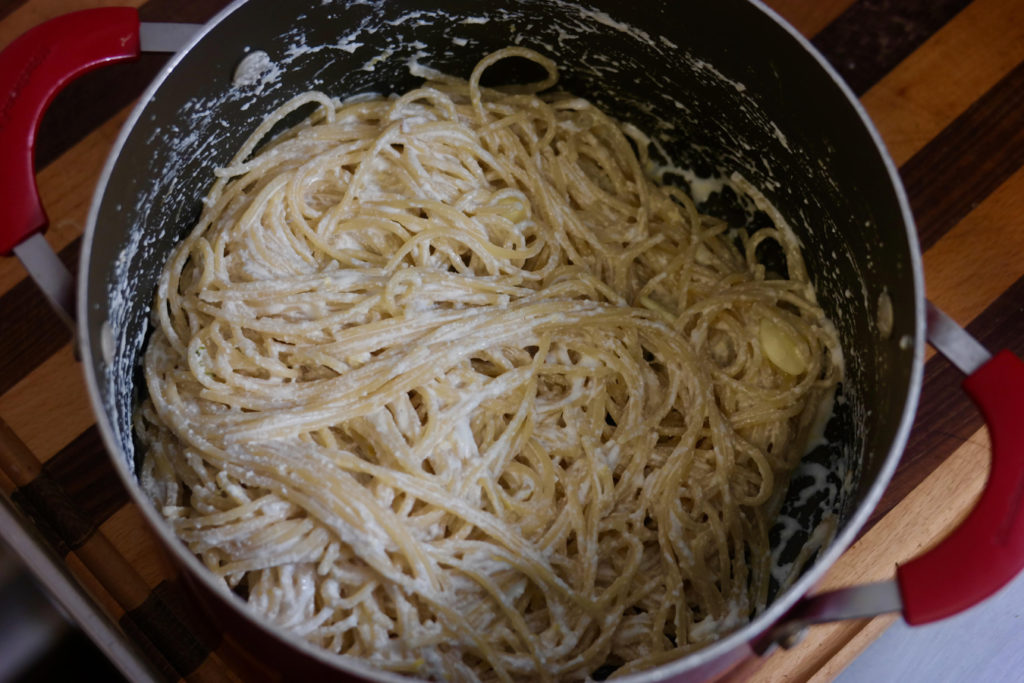 Then mix in the vegetables and chickpeas.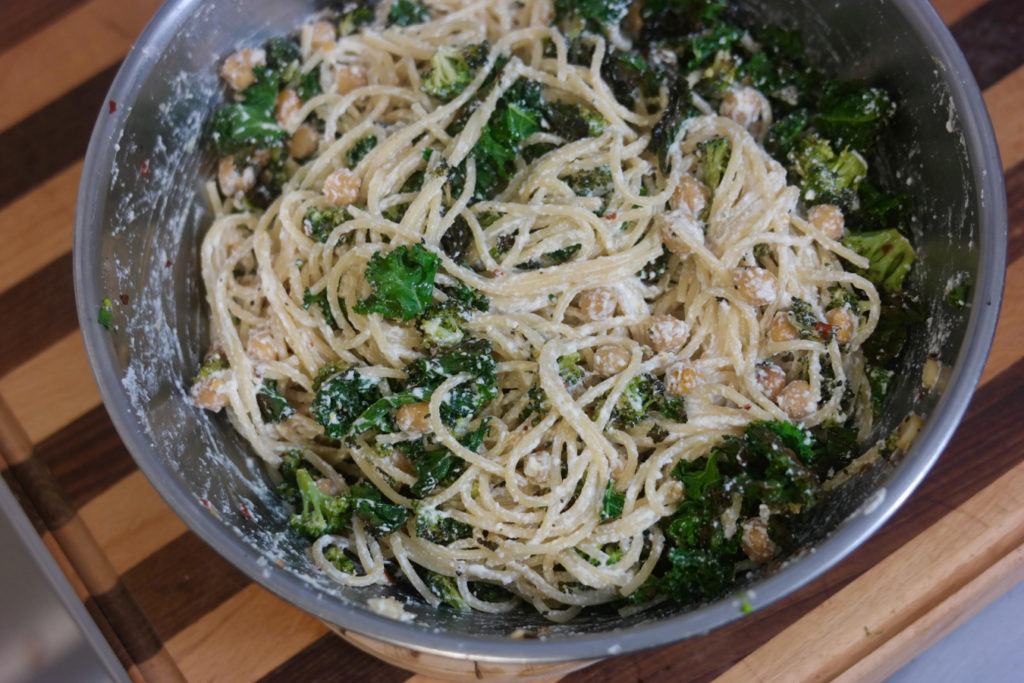 And you can serve the pasta with lemon wedges on the side.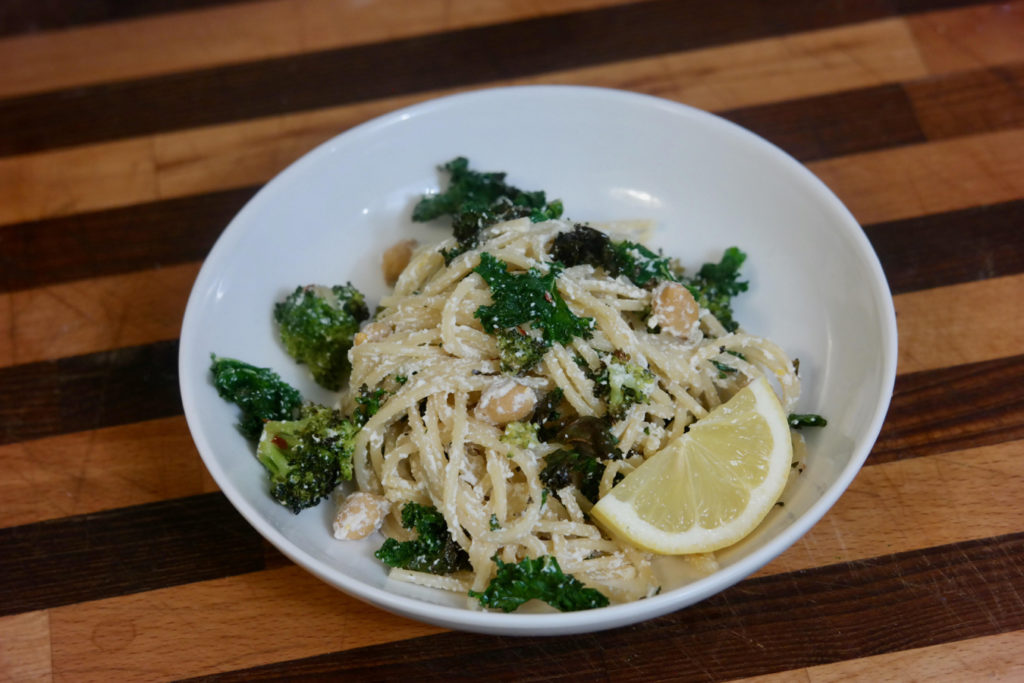 It turns out that placing the vegetables in the broiler is a really quick way to roast them, although you do have to be careful to not let them burn.  These crispy, charred greens and chickpeas go nicely with the cool ricotta sauce, and all together they make for a veggie-packed, creamy pasta.  This is a great meal that whips up fast but still provides some delicious vegetables, so if your pasta repertoire has gotten a little stale lately we suggest you try this green and tasty dish for some novelty in your noodles.