Alright, since things are slowly coming back from our three-month lockdown, this is the last pantry staple/stuck-at-home meal we're going to post.  We spent the first half of our quarantine taking up baking, as many other people did, and then we focused on ways to creatively yet easily cook up shelf-stable foods like potatoes, rice, and pasta.  If you're still staying in, here's one more such recipe that we based on something we found in the New York Times.  We've made a lot of good pastas in our day, but this is a new vegetarian take – one that gets its unique flavor from an Indian spice, which is an interesting way to approach pasta.  If you've got turmeric, a box of pasta, and some other everyday items lying around your kitchen, you can easily make this tasty twist on a classic meat-free meal.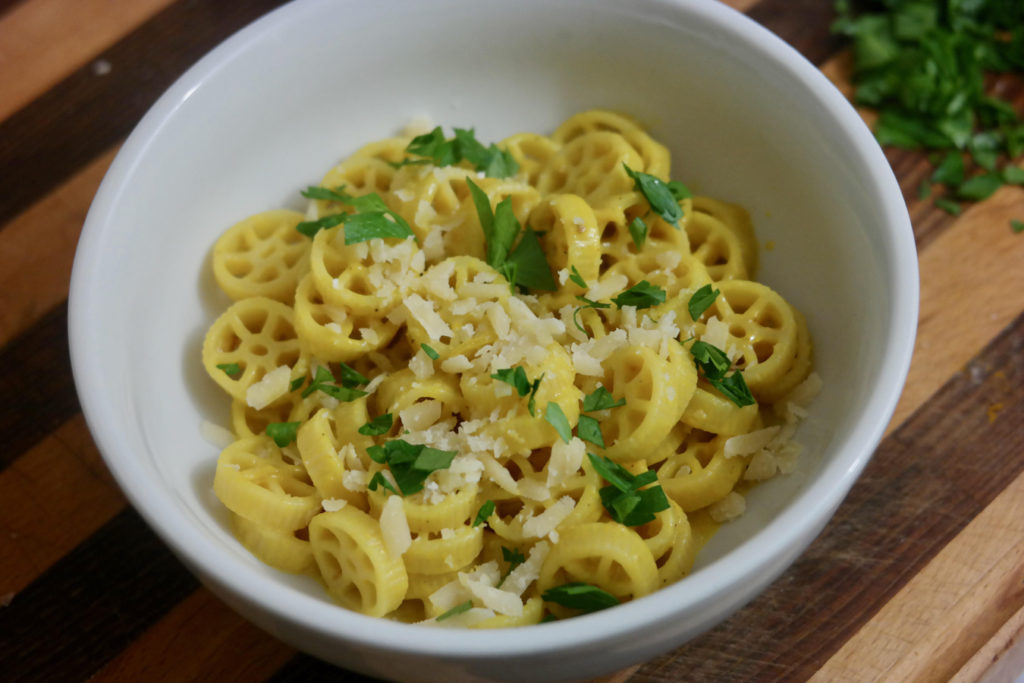 You'll need:
A pound of pasta (we used rotelle because we thought they were fun)
Butter
A shallot
Garlic
Turmeric
Half-and-half
4 ounces of Parmesan cheese
Parsley
Start by cooking your pasta, and while you're waiting melt 2 tablespoons of butter in a large saucepan with high sides.  Slice thin your shallot and 2 cloves of garlic, then cook them in the butter for about 5 minutes until they start to brown.  Stir in 1 1/2 teaspoons of turmeric.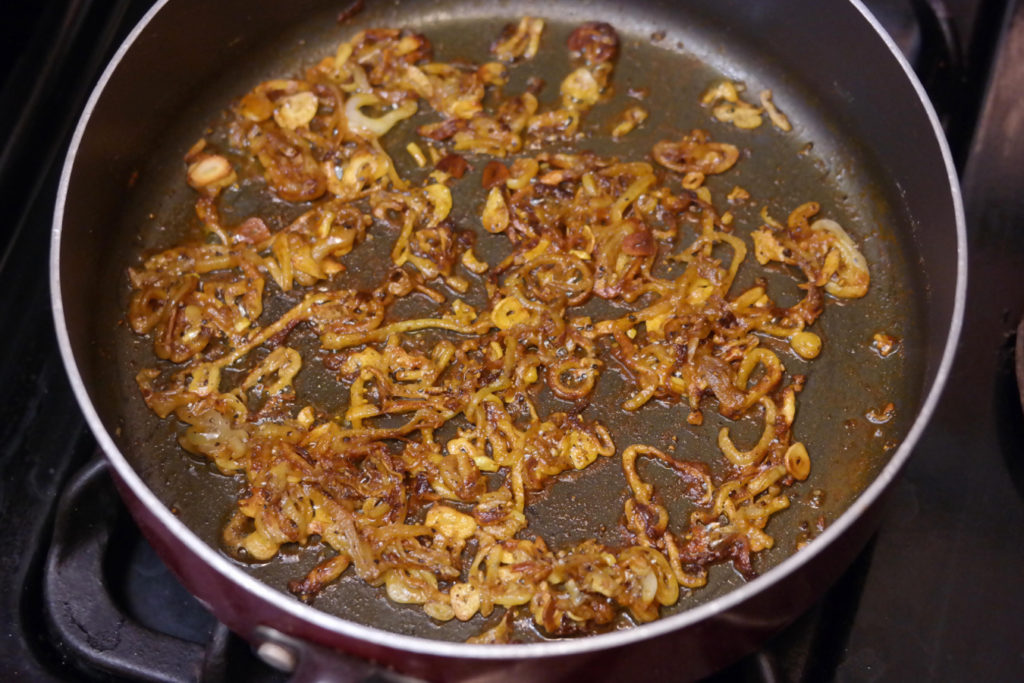 Then whisk in a cup of half-and-half and let it come to a light simmer.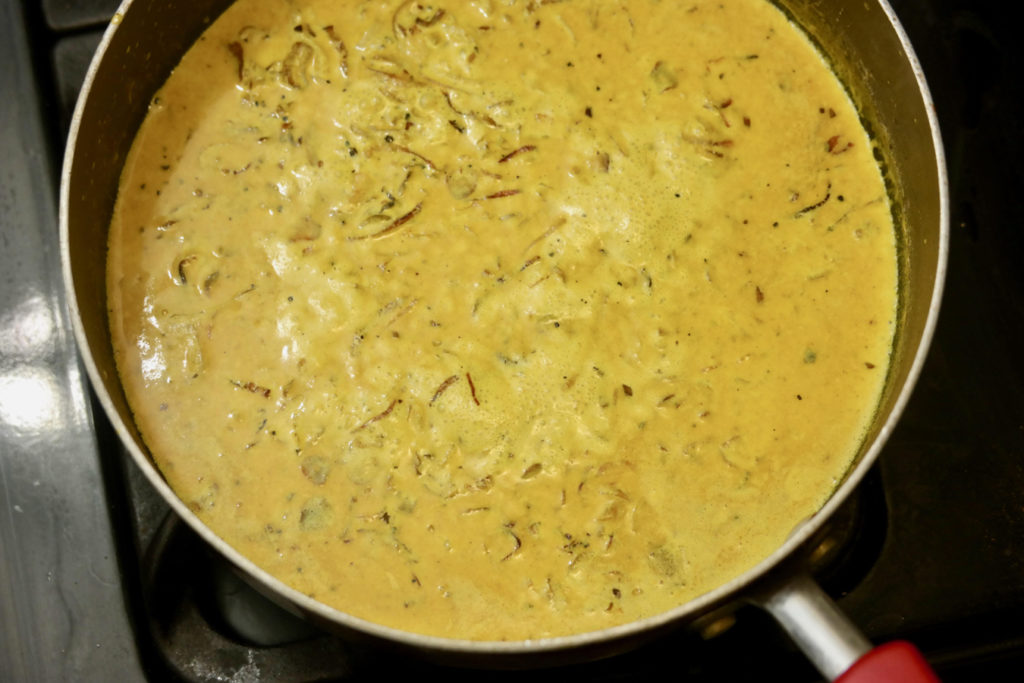 Once the pasta is done, scoop out 1/2 cup of the water it cooked in and set aside, then drain your pasta.  Grate your Parmesan and whisk it into the sauce, then stir the sauce with the pasta.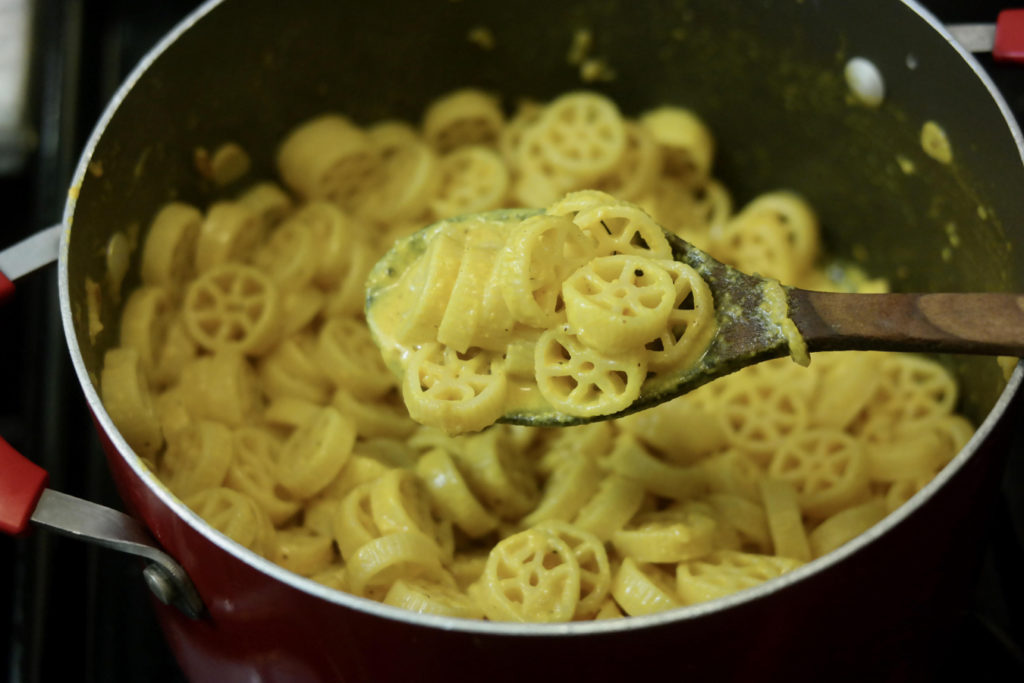 Chop up some of your parsley, then scoop the pasta into bowls and serve with the parsley and some extra Parmesan on top.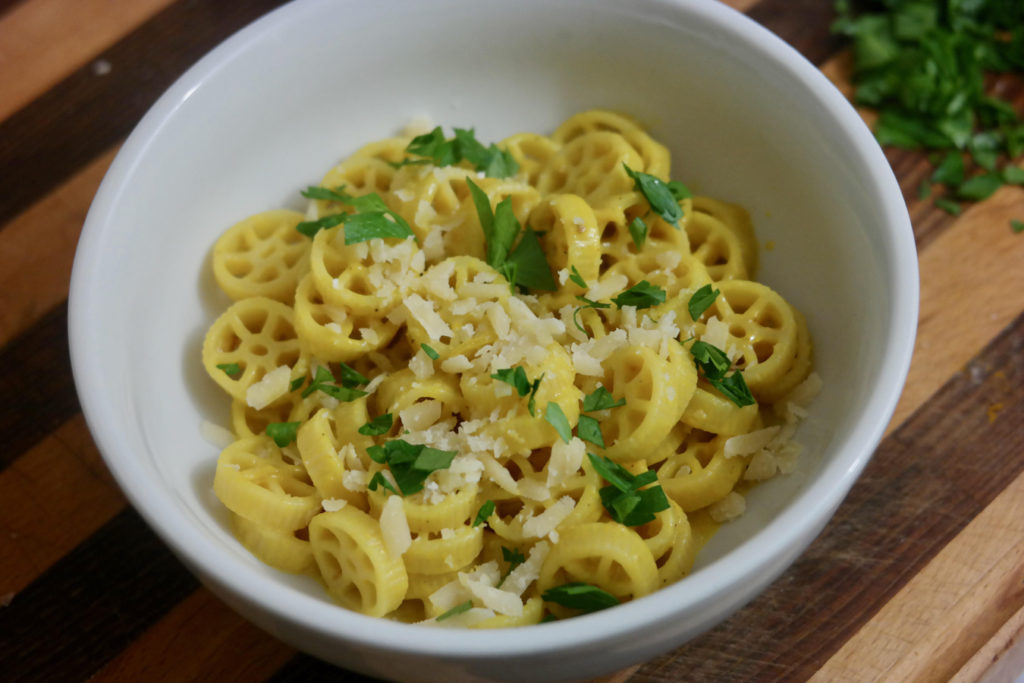 Turmeric goes a long way:  as you can see, just a little of it adds in a ton of color – and flavor.  This interesting spice wraps around each piece of rotelle (or whatever shape of pasta you choose to use) and pairs nicely with the Parmesan and the flavors from the garlic, shallot, and parsley.  You may never have thought to use an Asian spice in an Italian dish, but it really works well and makes for a quick and easy vegetarian meal.  So try out this simple recipe, and next week we'll be getting out of this quarantine rut and featuring some more elaborate food.