Alright, since pretty much everywhere is opening up right now (even New York!), we figure you're probably sick of quarantine foods – pasta, rice, beans, and so on.  For the past couple of weeks we've showcased some creative ways to cook up these types of ingredients, but now we're going to celebrate our ability to go out and about by featuring more elaborate and interesting recipes.  Today it's an asparagus tart, made with some gourmet cheese and a buttery puff pastry, which we based on a recipe we found in the New York Times.  This one's actually not difficult to make, but some of the ingredients are a little fancier that we were using while stuck at home ,so this might be something fun and fancy to make now to celebrate being able to go out more now.  It was definitely an elevated comfort food that we enjoyed on a nice relaxing Sunday.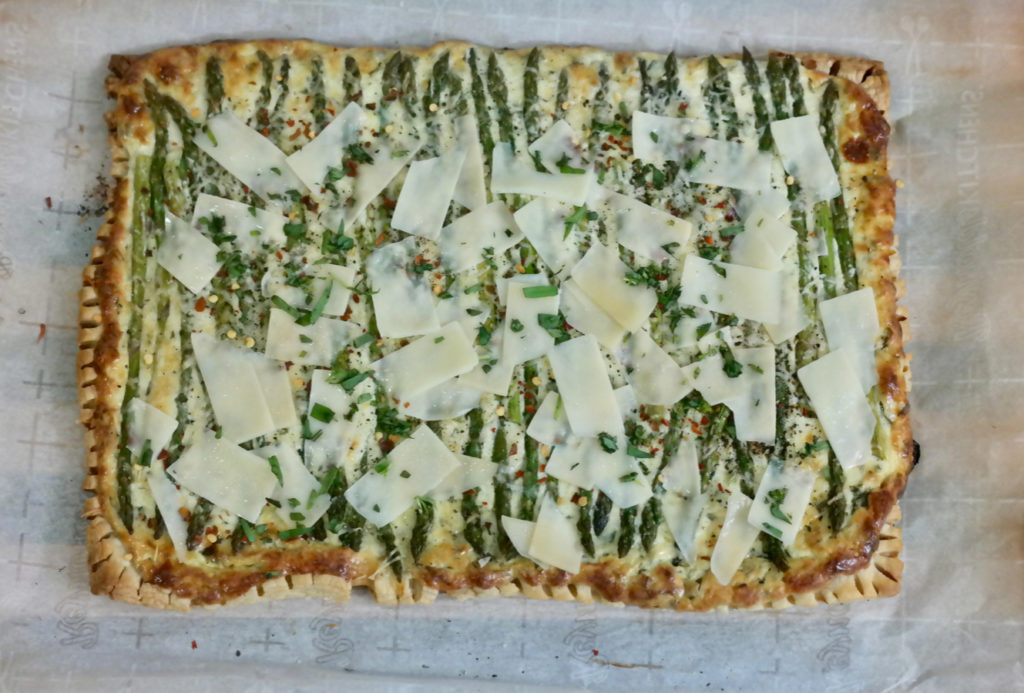 You'll need:
4 ounces of goat cheese
An egg
Garlic
Tarragon
A lemon
Nutmeg
An 8-ounce container of sour cream
A sheet of frozen puff pastry
A large bunch of asparagus
Red pepper flakes
Olive oil
At least 2 ounces of Parmesan cheese
You can start by taking out your puff pastry sheet to let it thaw.  Once it's room temperature, place it on a floured surface and roll it out into a rectangle that about 11 inches x 13 inches, and around 1/8-inch thick.  Place it on a sheet of parchment paper, then use a knife to make half-inch cuts all around the edges.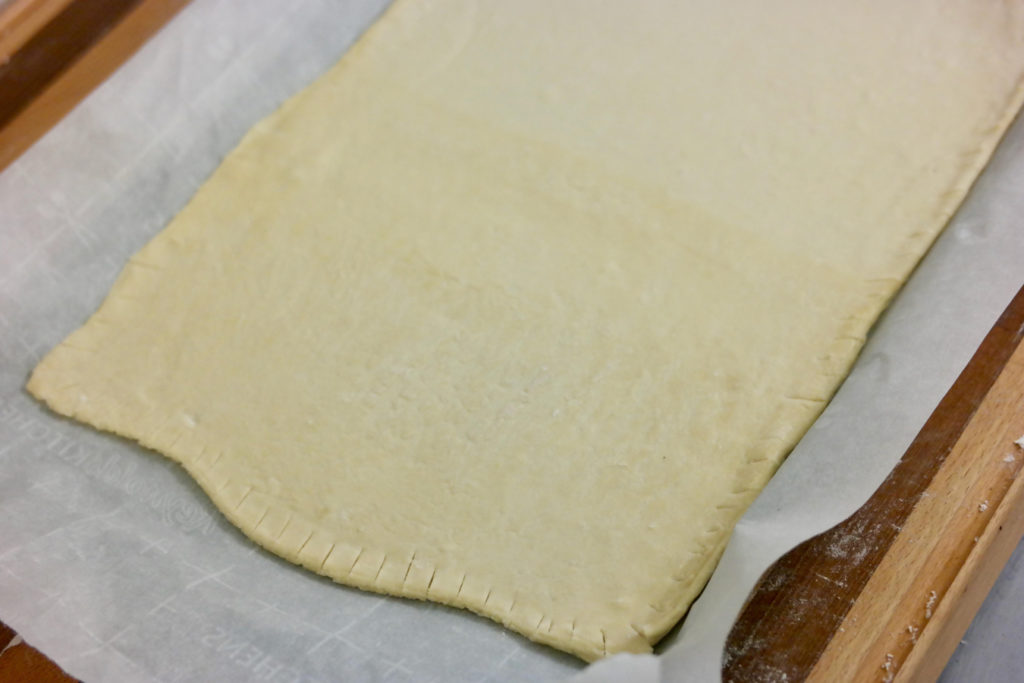 In a bowl use a fork to whip together the goat cheese, a grated garlic clove, and a pinch of salt and nutmeg.  Chop up 2 tablespoons of tarragon, zest half you lemon, and beat your egg, then stir those in as well.  Add in the sour cream and mix until you have a smooth spread.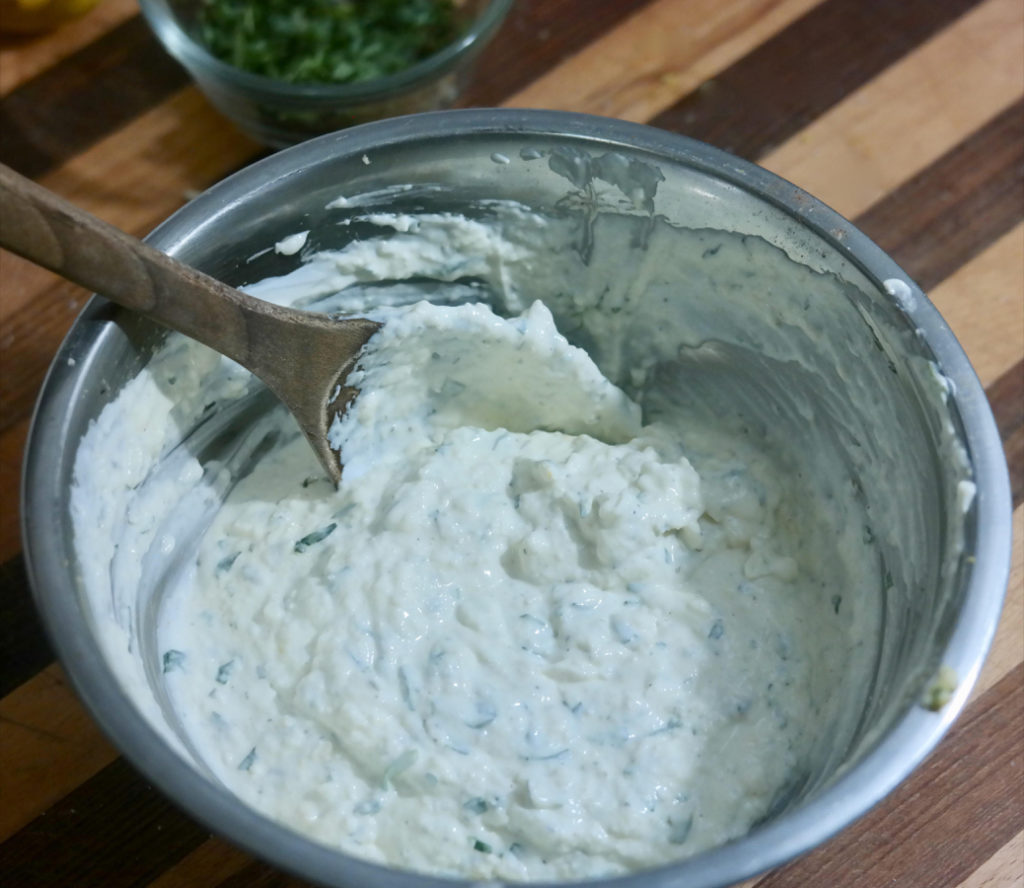 Spread this on top of the puff pastry, all the way up to the ends of the cuts you made.  Trim your asparagus, then place the pieces on top and brush olive oil on them.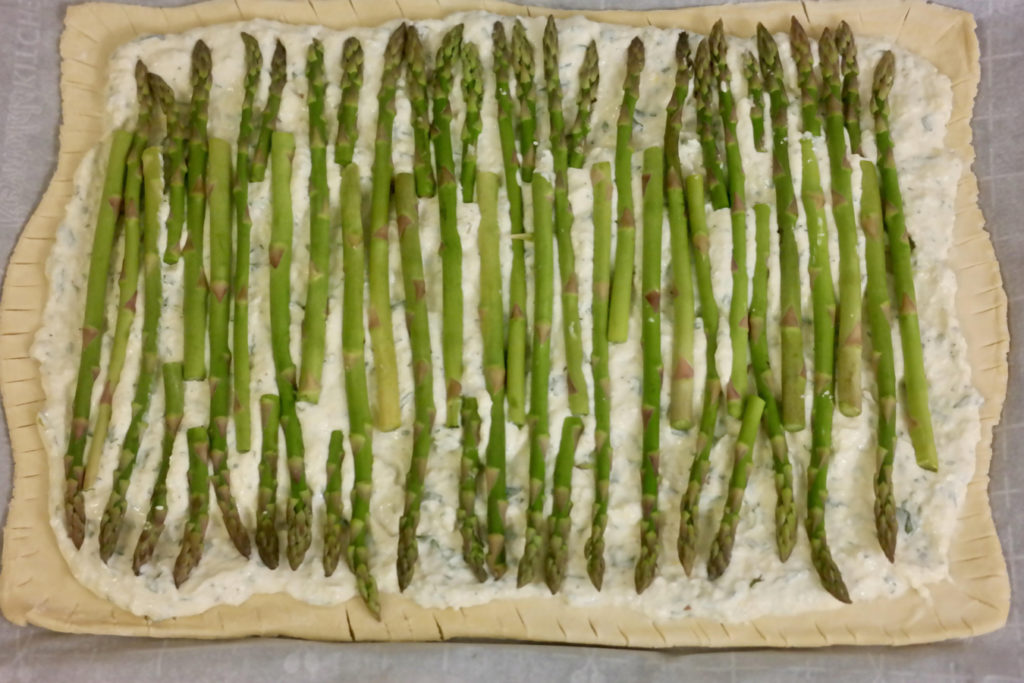 Then grate up 2 tablespoons of Parmesan and sprinkle it over everything.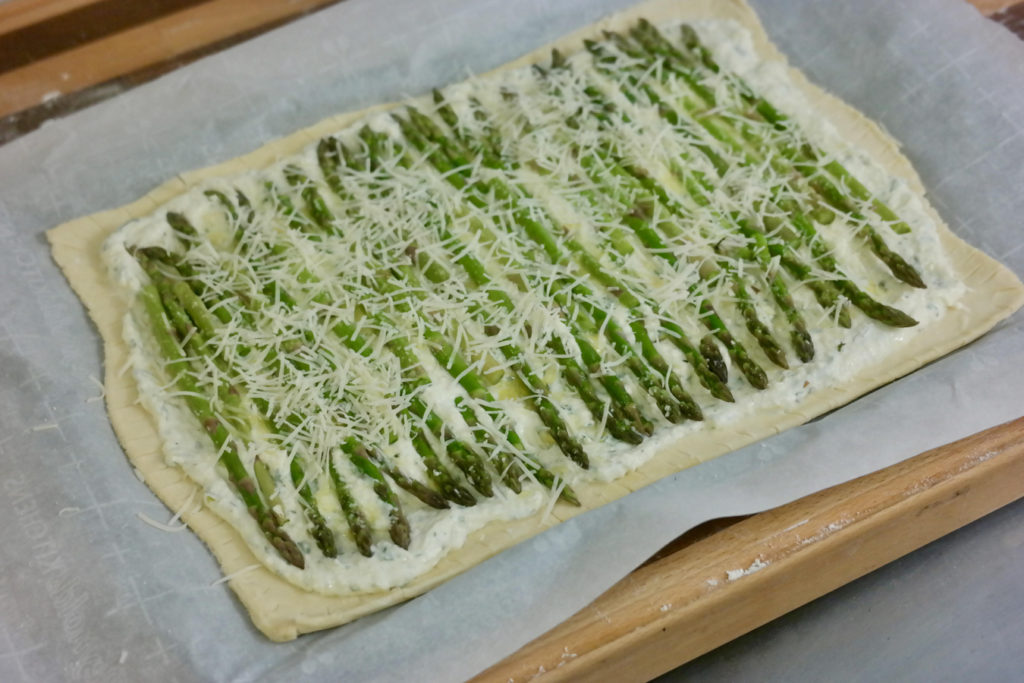 Now place the parchment paper on a baking sheet and bake your tart at 425°F for about 30 minutes, until the crust turns golden brown.  Once you remove it from the oven, let it cool for 15 minutes and then sprinkle the top with red pepper flakes.  Shave the rest of your Parmesan with a vegetable peeler and place slices of the cheese on top, plus some extra chopped tarragon.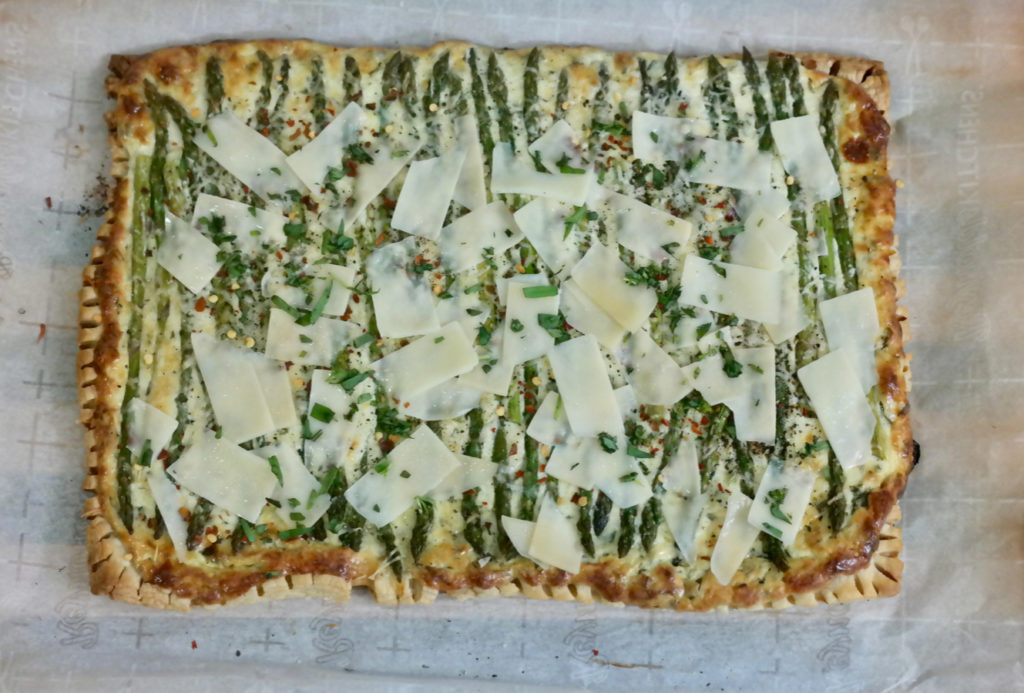 And when you're ready to eat, you can cut it into slices.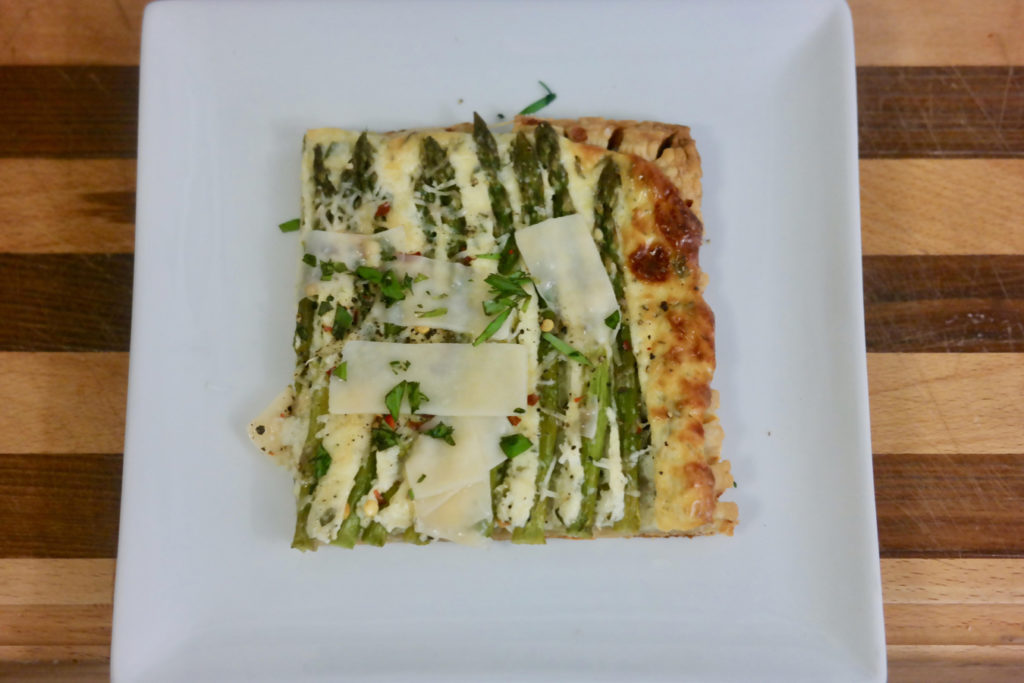 And that's how you make a tart!  It's a little bit like a pizza, since it was a crust with cheese and toppings on it, but the ingredients here are what makes it feel gourmet:  you've got goat cheese, plus some asparagus, plus some shaved Parmesan, all on top of a rich puff pastry.  The flavors of the goat cheese and asparagus go well together, especially with some Parm sprinkled over everything, all on a flaky, crispy base.  And lucky for you, since you're using a frozen puff pastry you don't need to make a dough and there's very little work involved here – this recipe doesn't need anything more than a small amount of assembly.  If you thought interesting food took a lot of work, this tart proves you wrong, and we hope you use it as inspiration to try new things and break out of a quarantine rut.