Last week we showed you some vegetarian and vegan Southern recipes – one for a Cajun corn dish, and one for some rice from the coastal Gullah community.  Today we're going to feature another recipe inspired by somewhere else in the region:  vegetables prepared in the "dry" style of Memphis barbecue, where typically meats are coated in a rub made from salt and spices.  But in this recipe we found in the New York Times, that rub is used on mushrooms instead.  And since we had some leftover cobs of corn as well, we decided to use our rub on those too, with delicious results.  The mushrooms really take on a meaty texture when they're cooked, so they're an excellent vegan substitute for barbecued pork or beef, and the corn is a nice addition that rounds out your plate.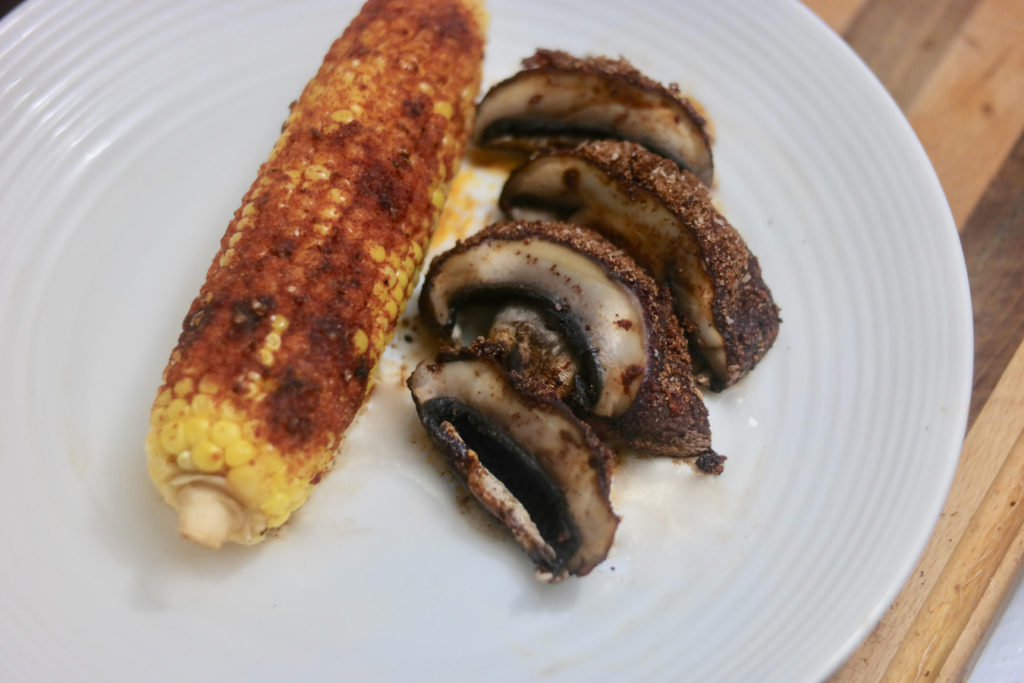 To make this, you'll need:
Brown sugar
Paprika
Onion powder
Garlic powder
Mustard powder
Cumin seed
2 pounds of portobello mushroom caps
Vegetable oil
2 ears of corn
Vegetarian Worcestershire sauce (we used some from Bourbon Barrel Foods)
You'll first want to make the rub:  in a bowl stir together 1/2 cup of brown sugar, 1/4 cup of paprika, 2 tablespoons of onion powder, 2 tablespoons of garlic powder, 1 1/2 teaspoons of mustard powder, and 1 1/2 teaspoons of cumin seeds.  Add in a very generous sprinkling of pepper and 2 tablespoons of salt, preferably Kosher salt if you have it.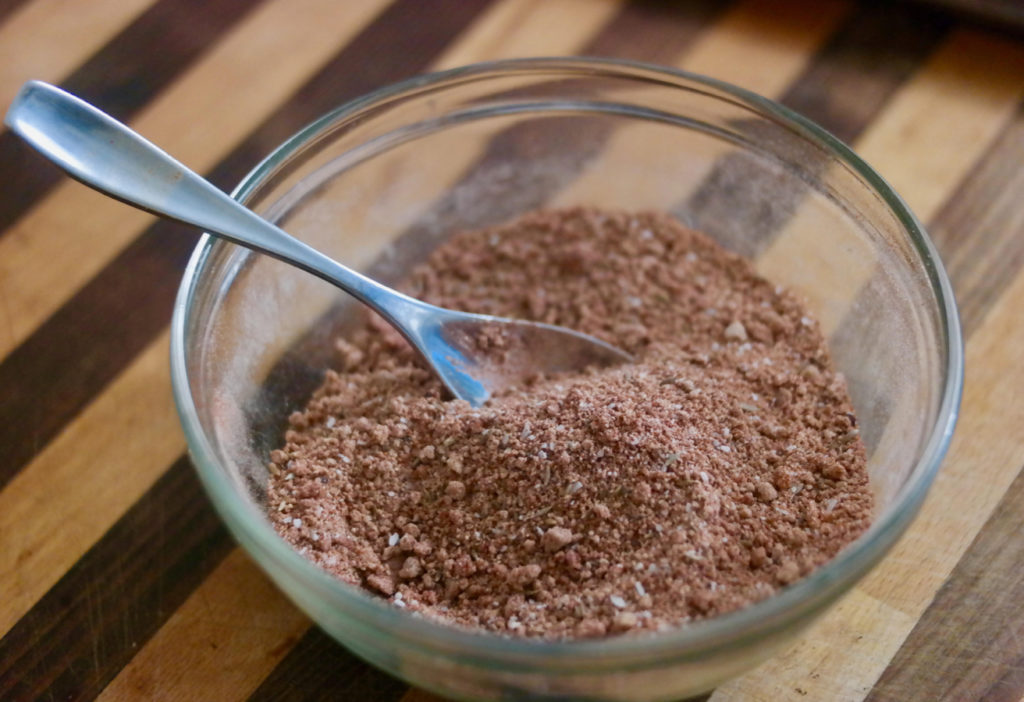 Now take your mushroom caps and wipe them clean with a damp paper towel.  Set them on a baking sheet and brush the tops with vegetable oil.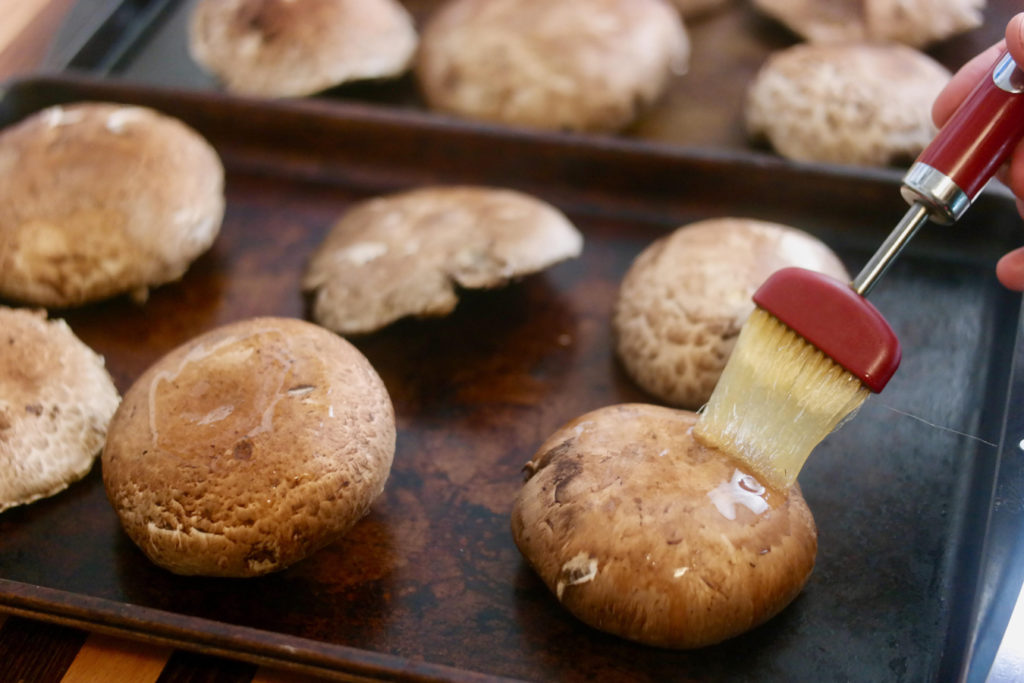 Then use your hands to coat the mushrooms in the spice rub.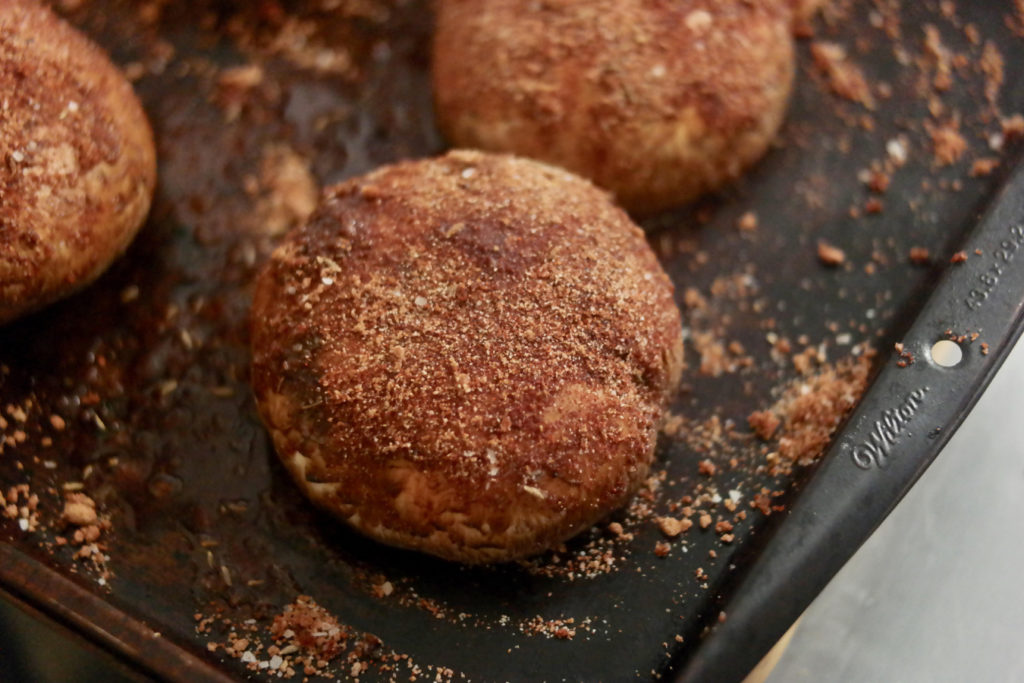 Peel the husks off your corn and brush oil on them as well, then use the remaining rub on them.  Place them in a loaf pan.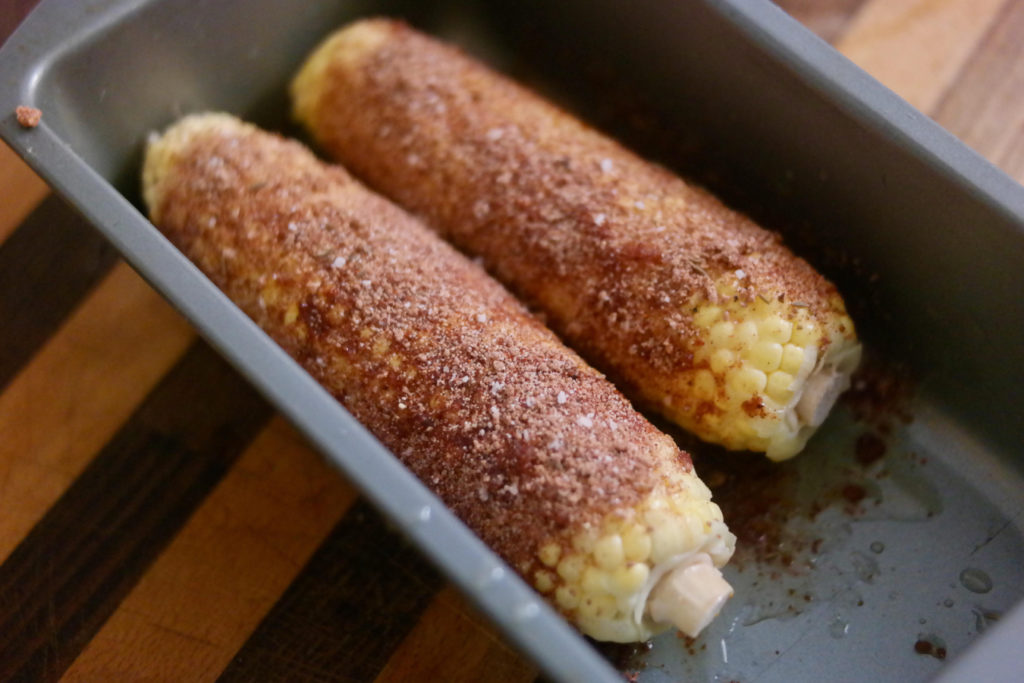 Bake the mushrooms at 400°F for 40 minutes.  Cover the loaf pan with the corn in foil and place the corn in the oven for the last 10 minutes.  When everything comes out of the oven, slice the mushrooms like you would barbecued meats, and enjoy your plate!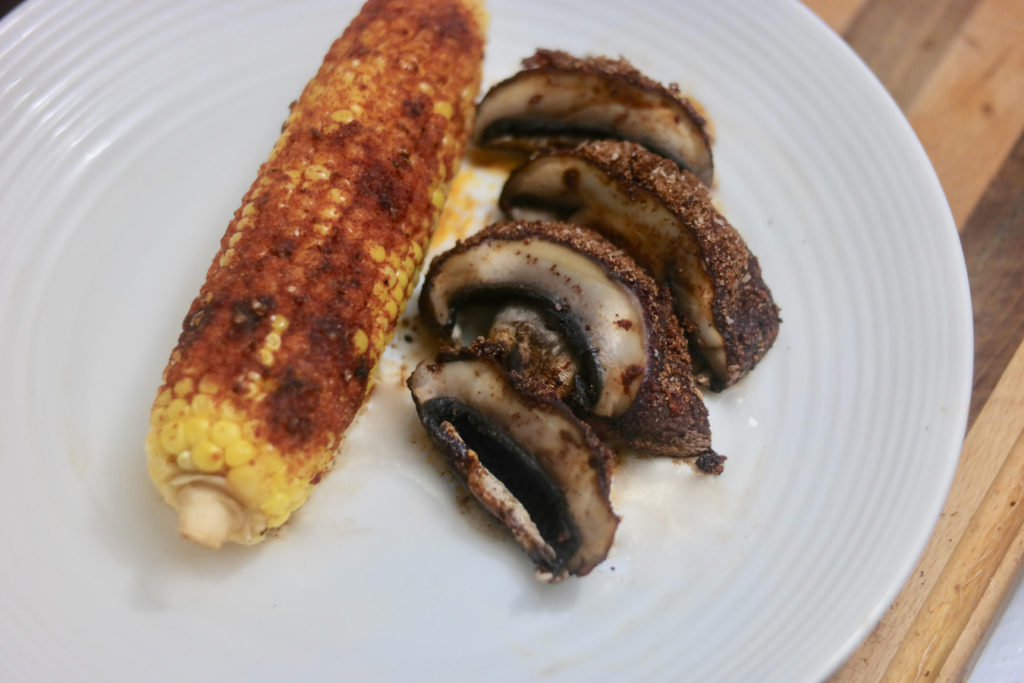 The roasting of these mushrooms does take kind of a long time, but actually preparing your vegan barbecue is a pretty simple process:  you just make the rub, use it on the mushrooms and corn, and stick it all in the oven.  We especially liked using portobello mushroom caps because they have a similar thickness and heft as BBQ meat, and they come out spiced and roasted on the outside but tender inside.  The corn was an inspired choice for putting the rest of our rub to use, since the spice mixture gets all in the nooks and crannies of the cob as it roasts, but you could get creative and try out the rub with any other kind of roasted vegetable.  It's nice to be able to experience a traditionally meat-based cuisine in vegan form, and getting the ins and out of different regional American foods is a fun way to experiment with this country's culinary cultures.