We love cheese, a lot – we love cooking with cheese, sampling different cheeses, and trying out new varieties of cheese.  We're always looking for some interesting way to incorporate cheese into our cooking, so we were happy to come across this recipe in the New York Times.  We'd honestly never thought to slice feta up and bake it, because usually it's crumbled as a topping on something else, but after adapting this recipe for our tastes we were sold on this method.  There's plenty of vegetables here to balance out the cheese, and it's also pretty easy to prepare and then stick in the oven for a quick meal.  And as a bonus, it was a way to use up the orzo we had left over from last week's salad.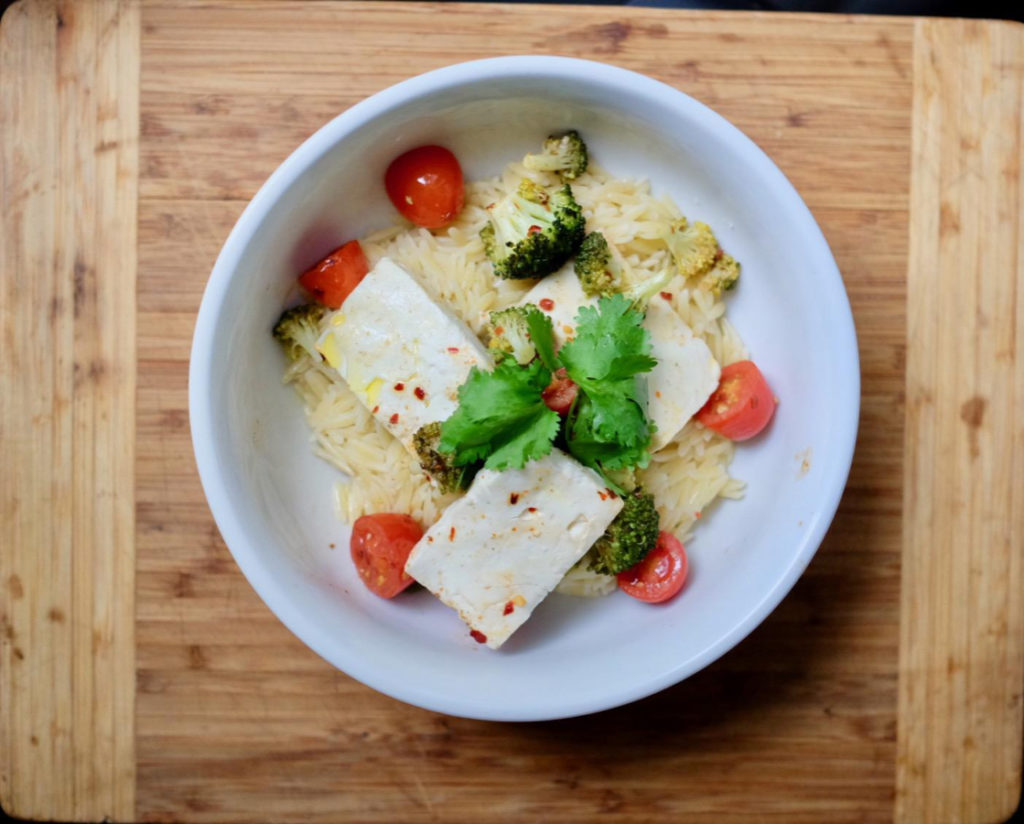 To make this, you'll need:
2 bunches of broccoli
A pint of grape or cherry tomatoes
Olive oil
Cumin
Red pepper flakes
2 8-ounce blocks of feta
Orzo
Cilantro
Start by prepping your veggies:  cut the broccoli into florets and slice your tomatoes in half, then mix them with 3 tablespoons of olive oil, a teaspoon of cumin, and a generous sprinkling of red pepper flakes.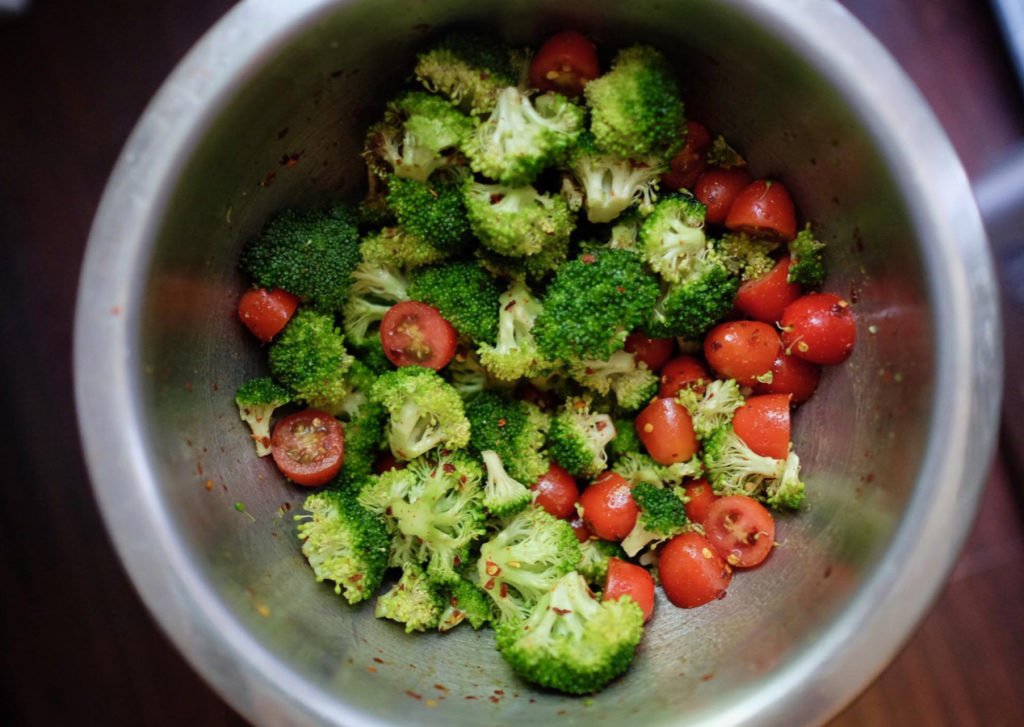 Next, cut your feta into inch-thick slices.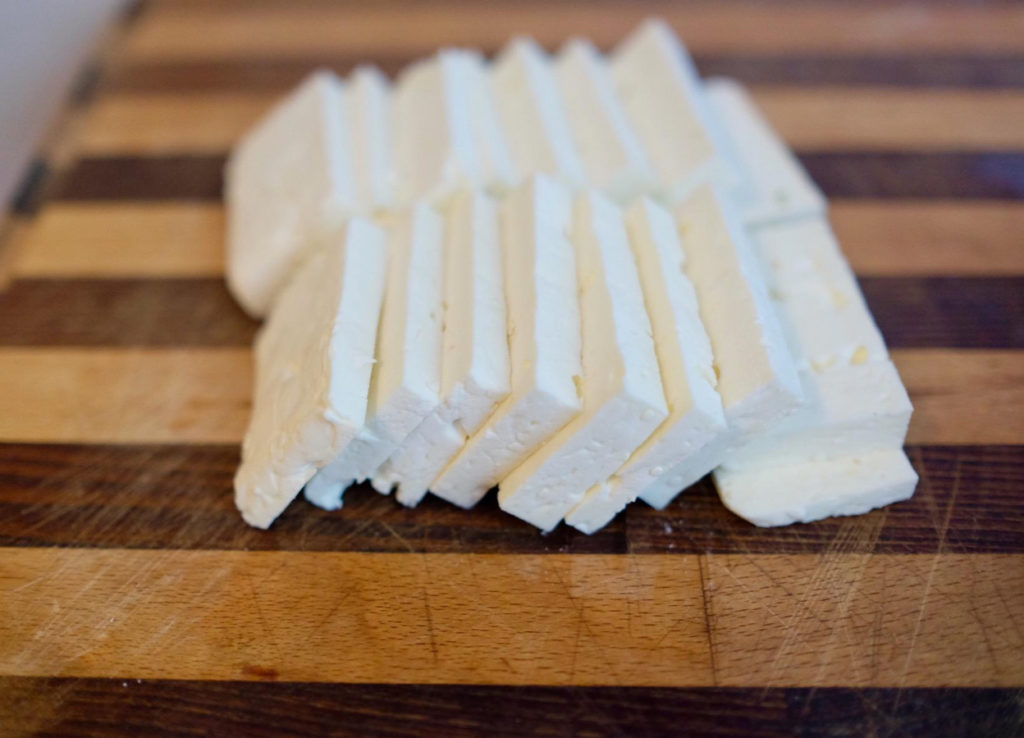 Spread the vegetables out on a baking sheet, then lay the feta slices on top.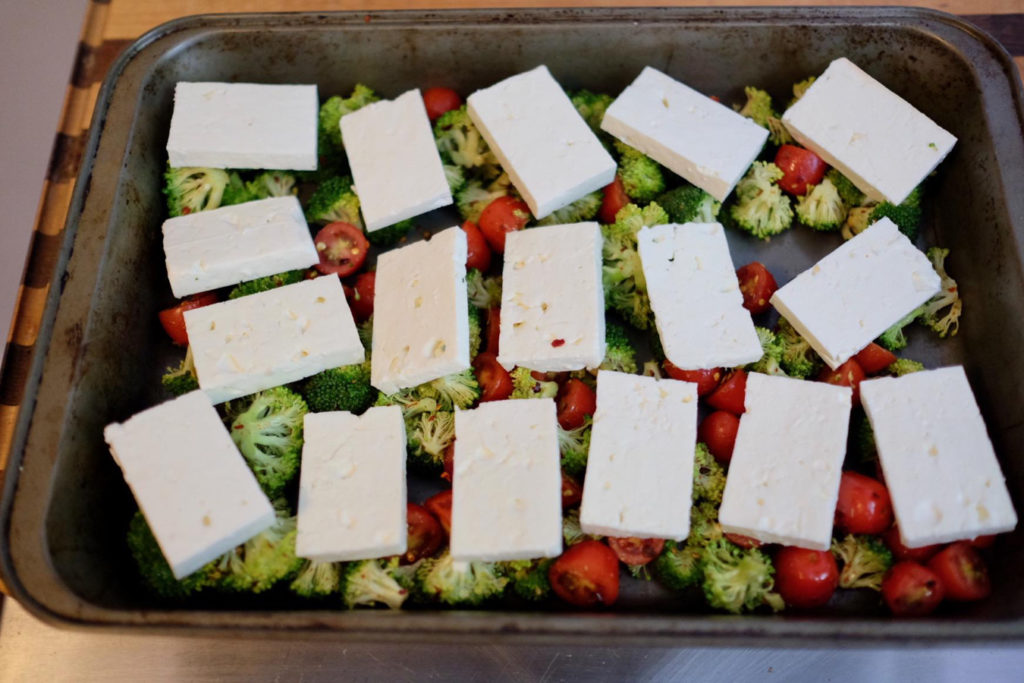 Roast everything at 400°F for 10 minutes, then use a spatula to stir everything around and put the sheet back in the oven for anther 10 minutes, until the broccoli is cooked and the cheese starts to brown.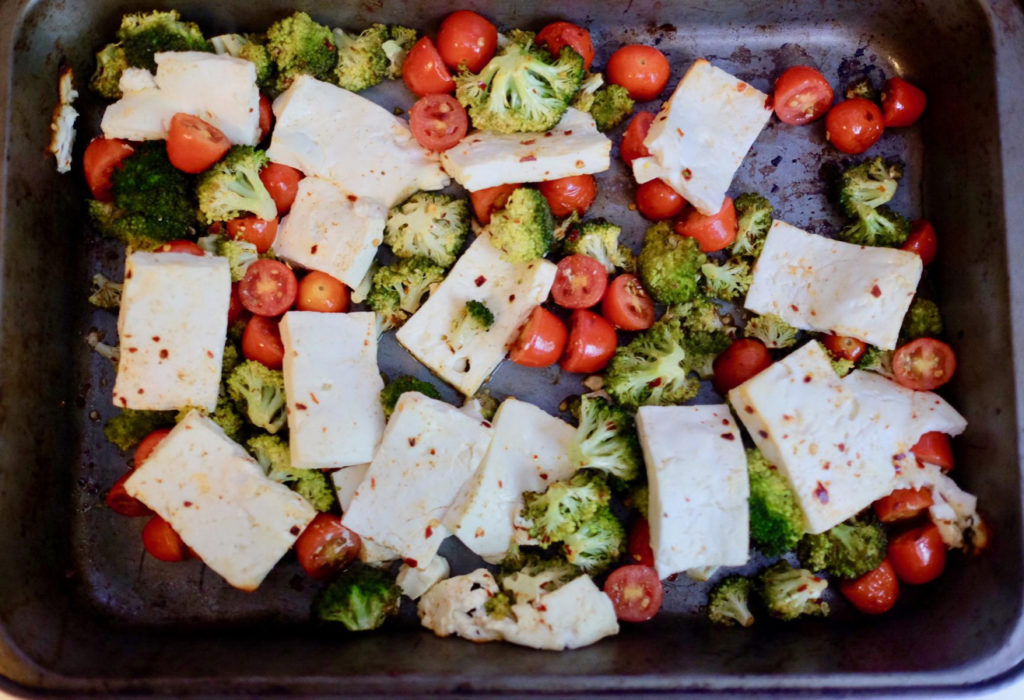 While the vegetables and feta are baking, prepare a cup of orzo and mix in a tablespoon of olive oil once it's cooked.  When everything is done, serve the cheese and veggies over orzo, with some cilantro leaves and an extra drizzling of olive oil.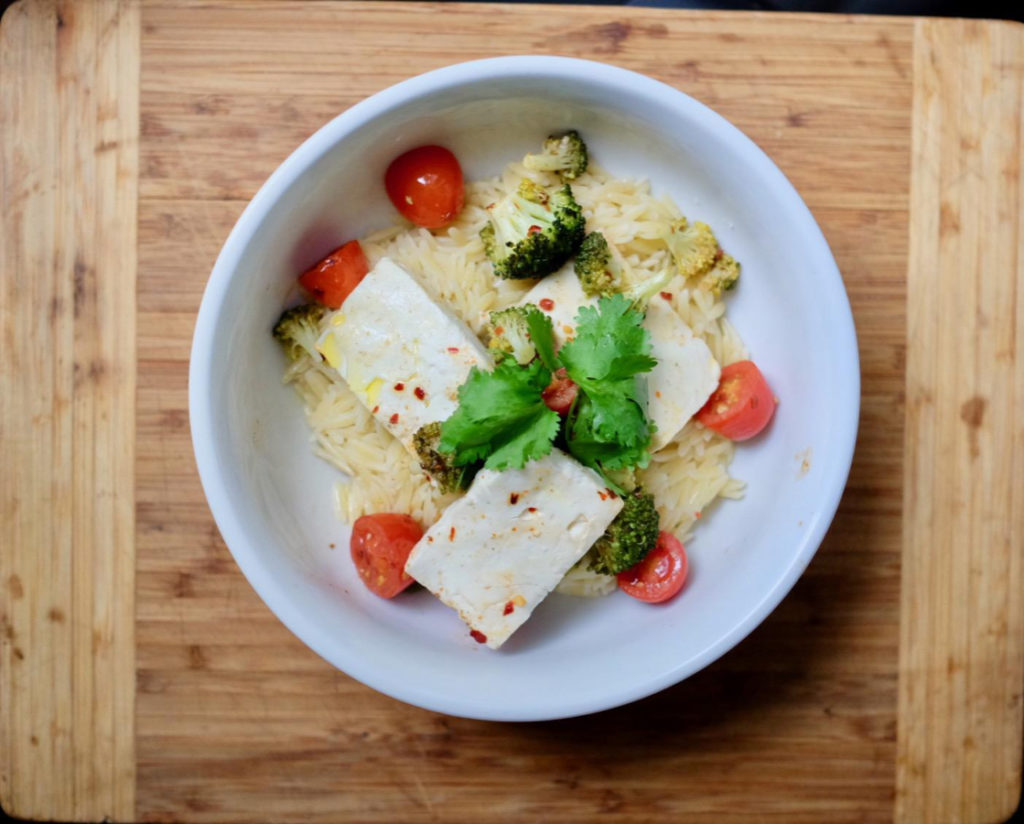 Once again, we're glad to have found a new, creative, and simple recipe to try out – this was perfect for making in the middle of a work-from-home day because it was quick to throw together and pretty delicious.  The salty feta goes nicely with the two spiced vegetables, and the orzo underneath it all is a great carb-y pairing with all these different flavors.  Usually when you bake a cheese you expect it to get all melty, but because of feta's solidness you instead get here some tender, slightly crisp deliciousness.