Cyril absolutely loves oatmeal cookies, but Miriam is not a fan for the sole reason that she really doesn't like raisins.  So imagine our utter delight when we found this recipe in Bon Appétit for an oat cookie that has chocolate chips, and not raisins, in it.  This was an excellent compromise for the two of us, but it was also so much more:  there's a ton of really interesting ingredients bound up in these cookies, which give them a unique and complex flavor.  Miriam ended up taking a few of these on a hike recently as a snack, where they were a delicious and portable bite for the trail, while Cyril just munched on them at home.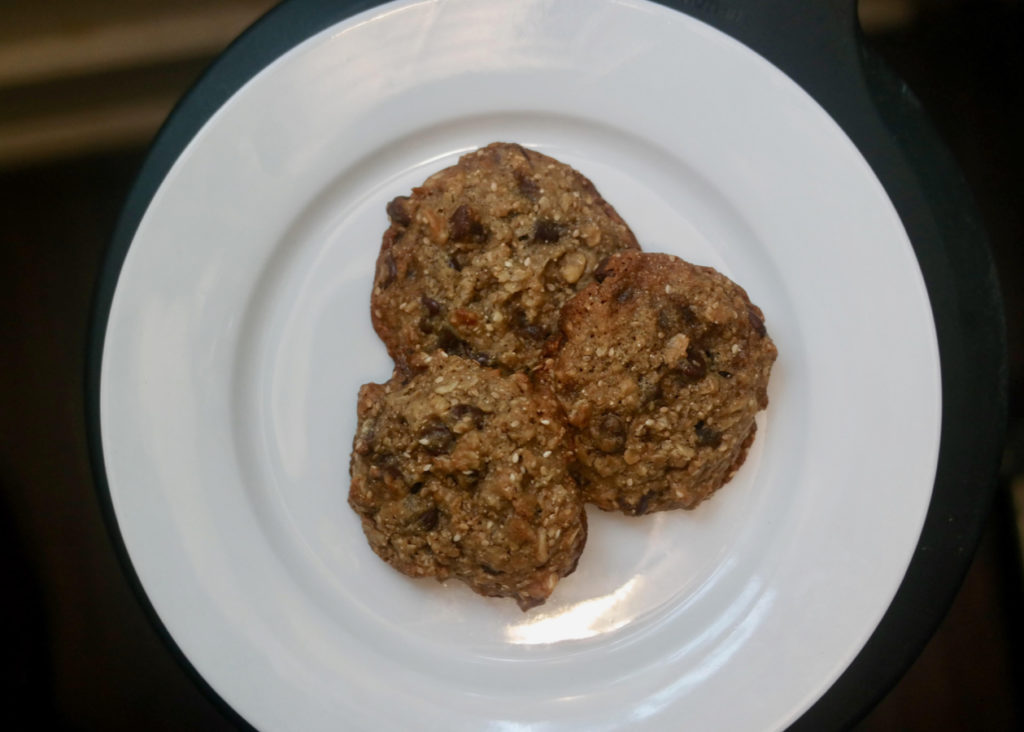 To make these, you'll need:
Chopped walnuts
Sesame seeds
Coconut flakes
Flour
Rye flour
Baking soda
Brown sugar
2 sticks of butter
2 eggs
Vanilla extract
A 6-ounce package of chocolate chips
Oats
First, measure out 1/2 cup of walnuts and place them on a baking sheet.  On a separate sheet, spread out 1/2 cup of sesame seeds and 1/4 cup of coconut flakes.  Place both sheets in the oven at 350°F and let the coconut and sesame seeds toast for 5 minutes and the walnuts for 7 minutes.  Set these ingredients aside to cool once they come out of the oven.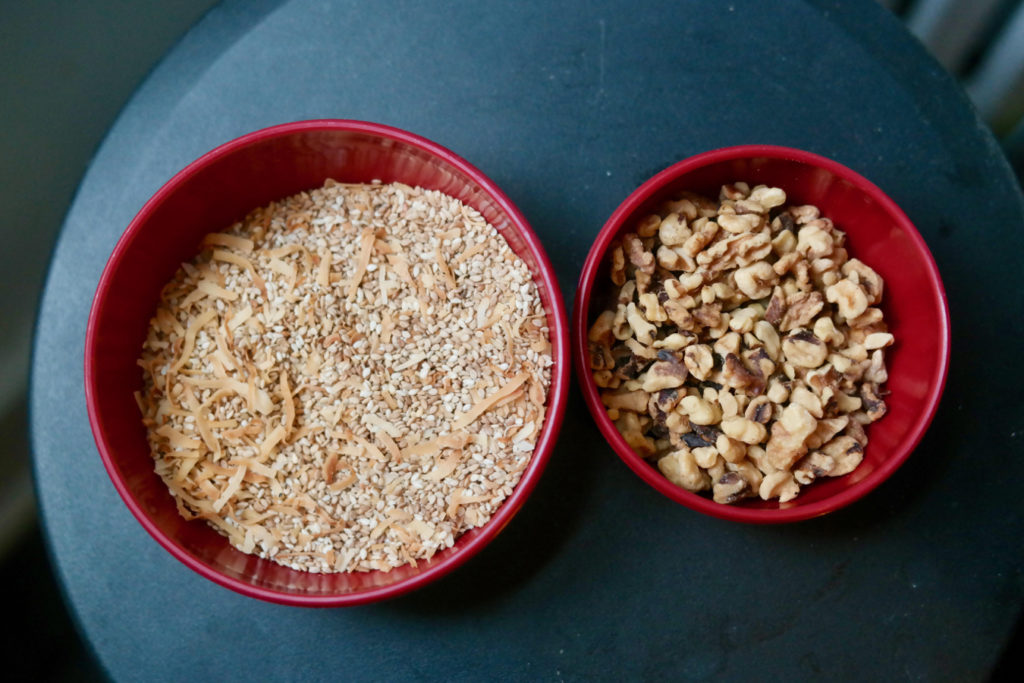 Meanwhile, stir together in a large bowl a cup of flour, 2/3 cup of rye flour, 1 1/4 teaspoons of baking soda, and a large pinch of salt.  In another bowl melt both sticks of butter, then whisk in 1 1/2 cups of brown sugar until your have a smooth mixture.  Add the 2 eggs and a tablespoon of vanilla and whisk again, then pour this into the bowl with the flours and whisk until you have a dough.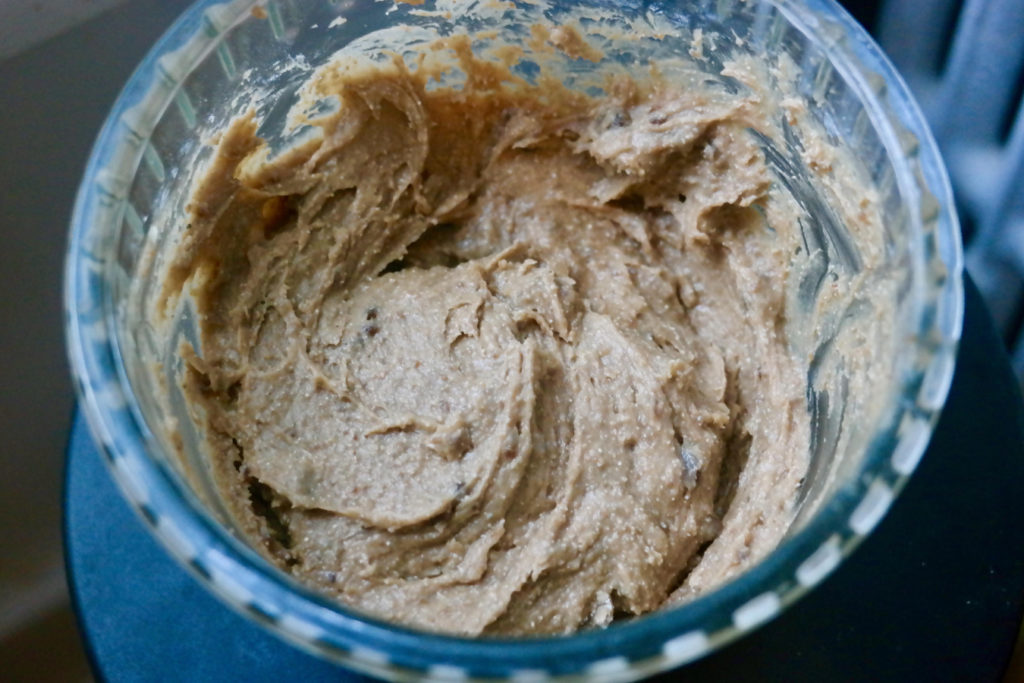 Stir in the coconut, sesame seeds, and walnuts, then add the entire bag of chocolate chips and a cup of oats.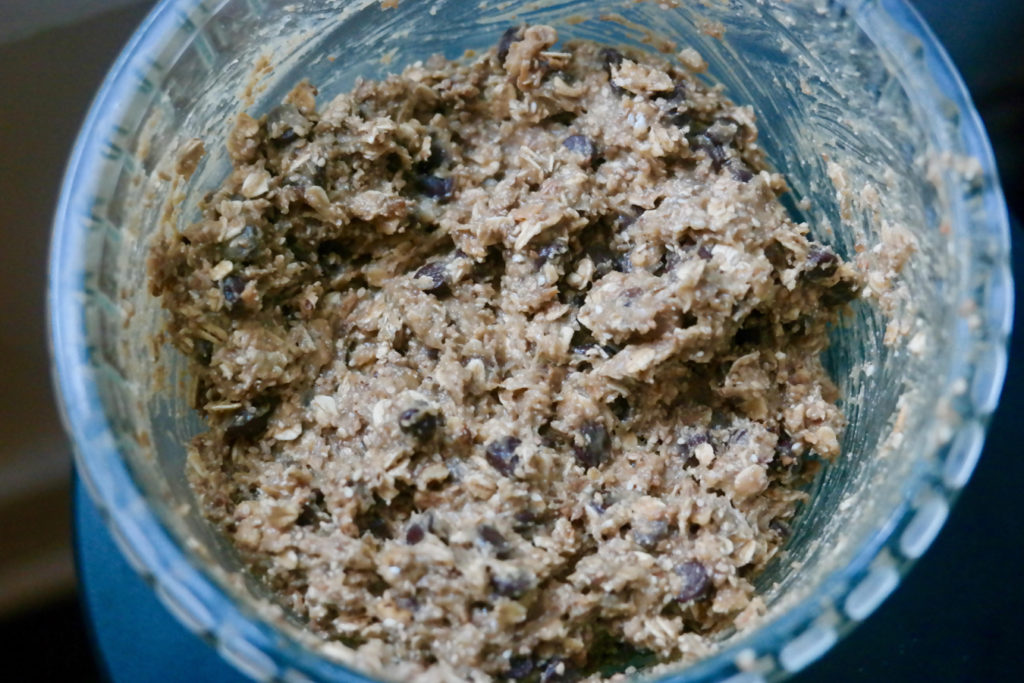 Use a 1/4 cup measure to scoop out individual balls of dough and place them on a parchment paper-lined baking sheet.  Cover the sheets in plastic wrap and freeze for 2 hours.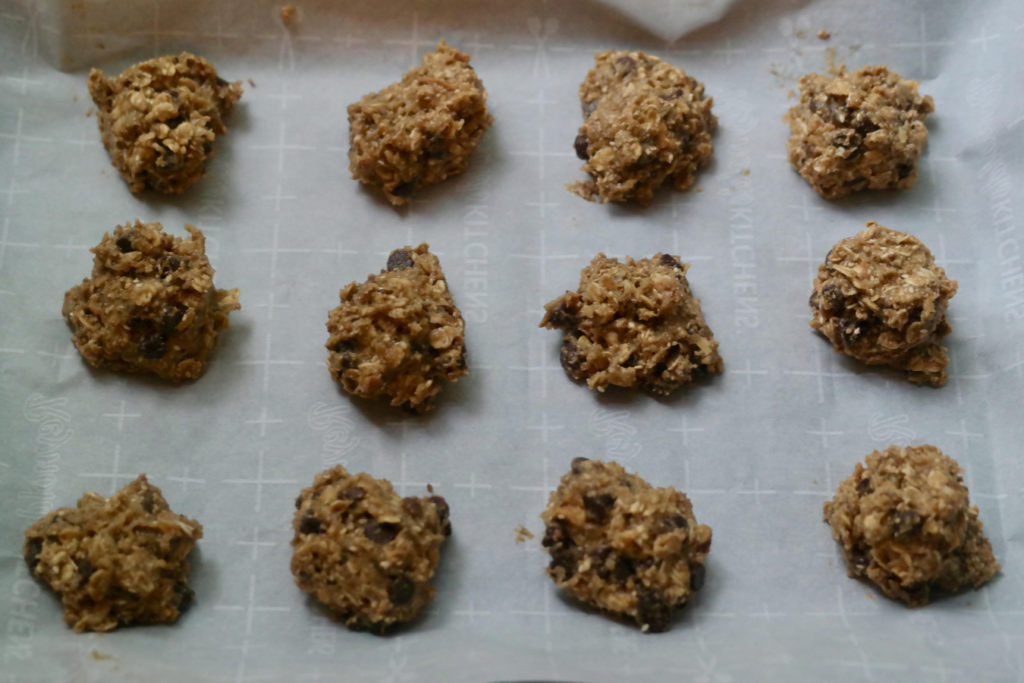 When you're ready to bake, place 8 cookies to a sheet and put them in the oven at 350°F for 8 minutes, then rotate the cookie sheets around and switch them from the top to the bottom racks of your oven and bake for another 8 minutes, until they begin to brown around the edges.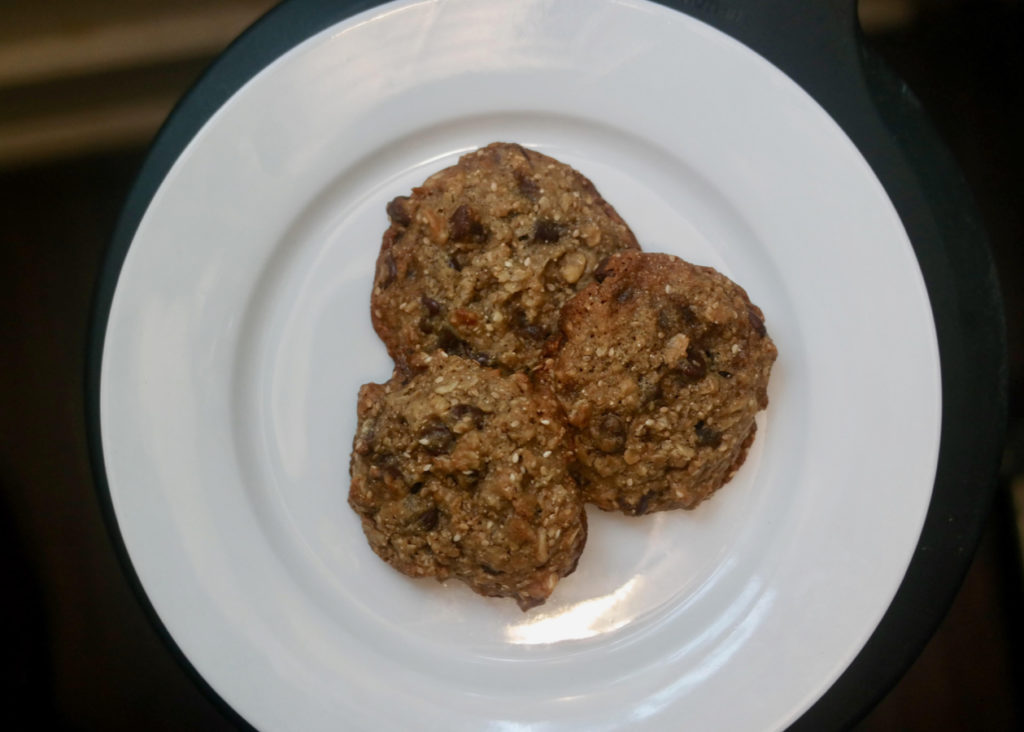 We definitely enjoyed these treats, because there's so many interesting flavors all coming together here:  chocolate chips, nuts, and oats are pretty typical cookie ingredients, but coconut and sesame seeds are some new additions that we never would have thought to use.  All of these things melded well into our dough made with brown sugar and two different flours to create a rich, nutty cookie made of up so many different textures and tastes.  And despite this recipe having a long ingredient list, these cookies are actually fairly easy to make – you just have to toast the nuts, seeds, and coconut and then mix everything together, and after freezing the dough you have your amazing cookies.  So if you live in a household, like we do, where opinions about oat cookies are strongly divided, these are a bridge to sweet understanding.