As we continue to work from home most days, we're constantly on the lookout for easy and healthy recipes to make for our lunches everyday – which is why we were glad to find this recipe for tian.  Tian is not something that we'd heard of before:  it's a dish from Provence, the French area that borders Italy, so it incorporates elements from both countries.  The zucchini and tomatoes here reflect an Italian heritage, but the potatoes and the baking method nod to French cooking, and altogether they make a quick, tasty and unique meal.  With just a few ingredients and the use of a mandoline slicer, tian is pretty easy to prepare and it makes for a nice, light, vegetable-filled lunch.  And as a bonus, with just one simple substitution you can make this vegan – so here's how we adapted this meal for ourselves.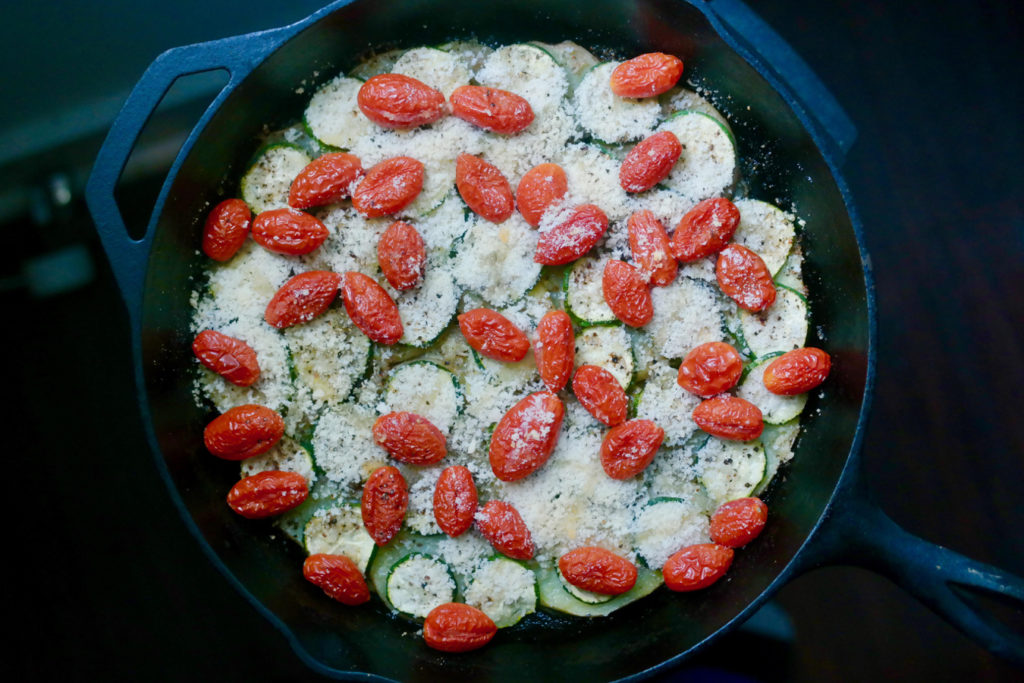 For the tian, you'll need:
Butter, or a non-dairy butter substitute
3 yellow potatoes
2 zucchini
A pint of cherry tomatoes
Olive oil
Breadcrumbs
* You'll also want to have a mandoline slicer on hand
First, slice two potatoes on your mandoline slicer, then set a large cast iron pan over low heat and melt 2 tablespoons of butter or butter substitute.  Once you've got butter coating the entire pan, arrange the potato slices in a circle covering the whole bottom. Make a second layer of potatoes and drizzle olive oil over them, then sprinkle with salt and pepper.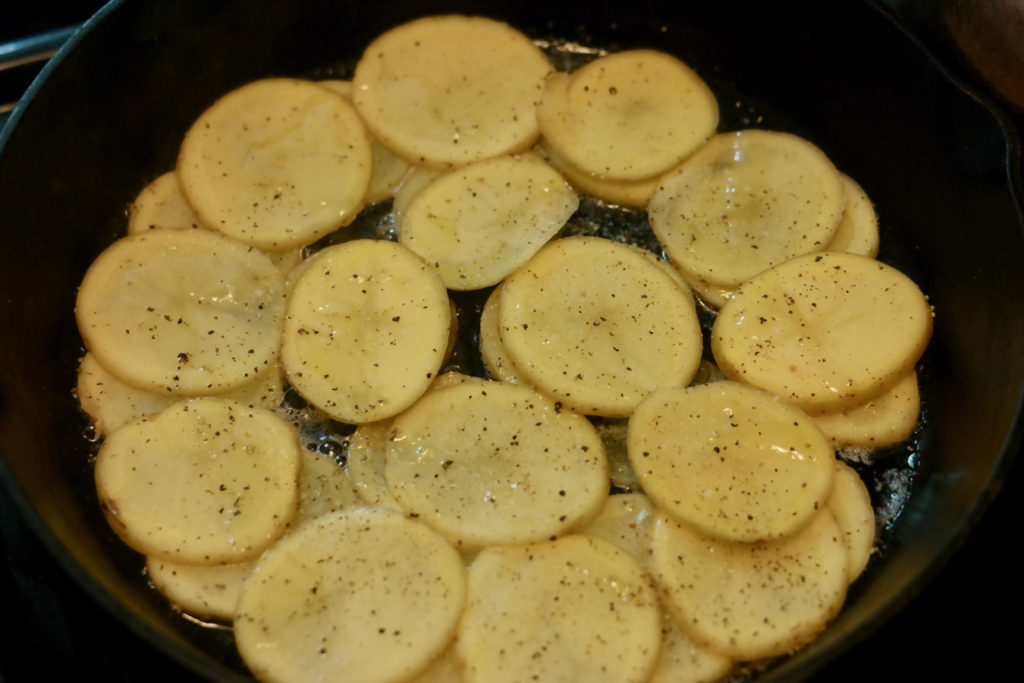 Place a lid to cover the pan and the potatoes, then use the mandoline slicer to cut up a zucchini.  Place these slices on top of the potatoes in another layer, and season with olive oil, salt, and pepper.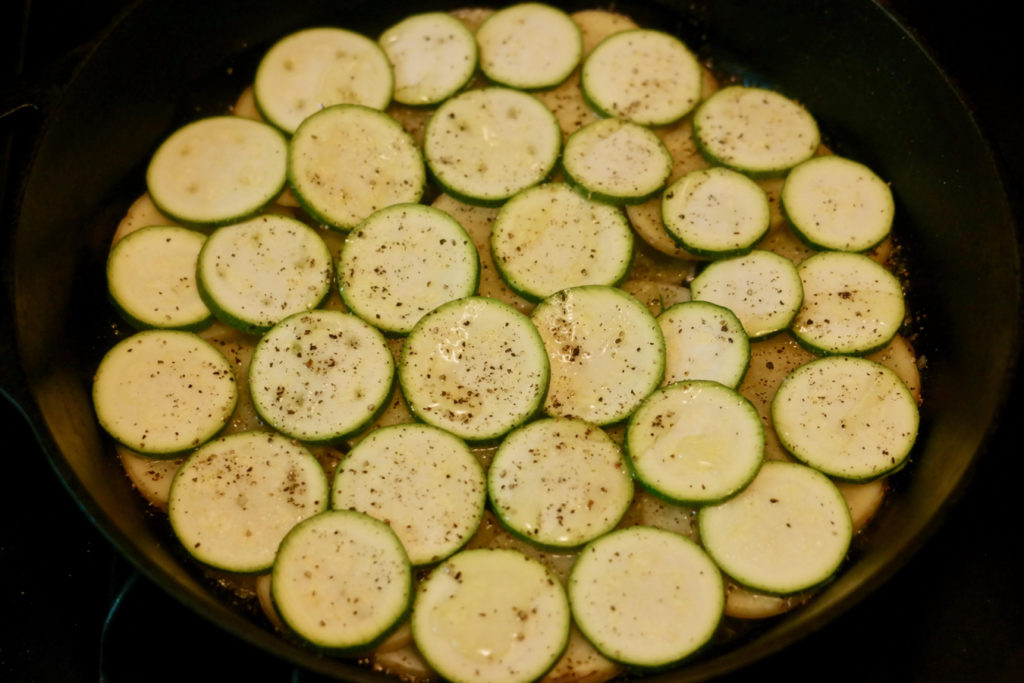 Cover the pan again with the lid, and now place your tomatoes in a small pot covered with a few inches amount of salted water, and bring this to a boil.  Let the tomatoes cook in the water for just 30 seconds, until some of their skins split, then drain them and let them cool a little.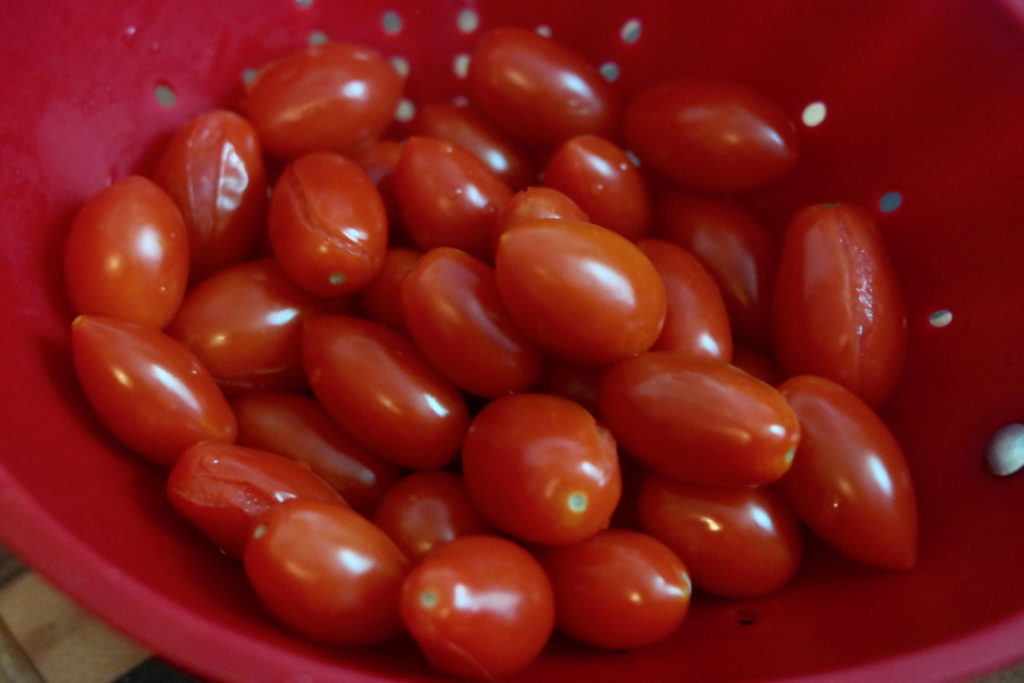 Meanwhile, slice up your last potato and place it on top of the zucchini, once again topping it with olive oil, salt, and pepper.  Then slice up your other zucchini and put the slices on top of the potatoes, once more drizzling with olive oil and seasoning with salt and pepper.  Scatter the tomatoes over everything, then sprinkle on 1/3 cup of bread crumbs and add a splash of olive oil.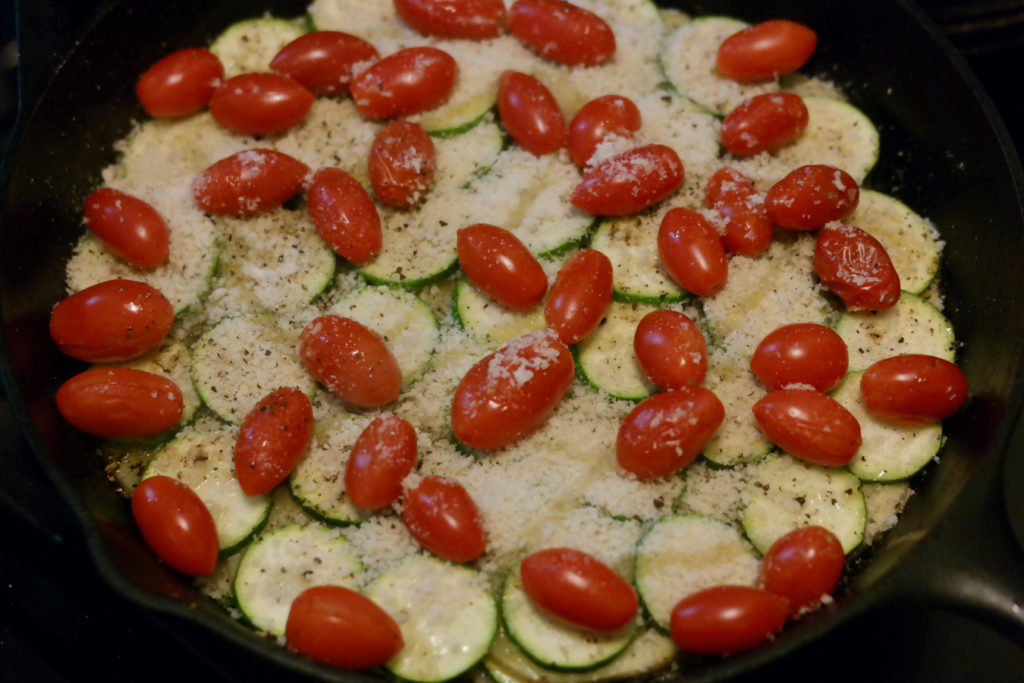 Bake the tian at 375°F for 30 minutes, then take it out and let it cool for 20 minutes.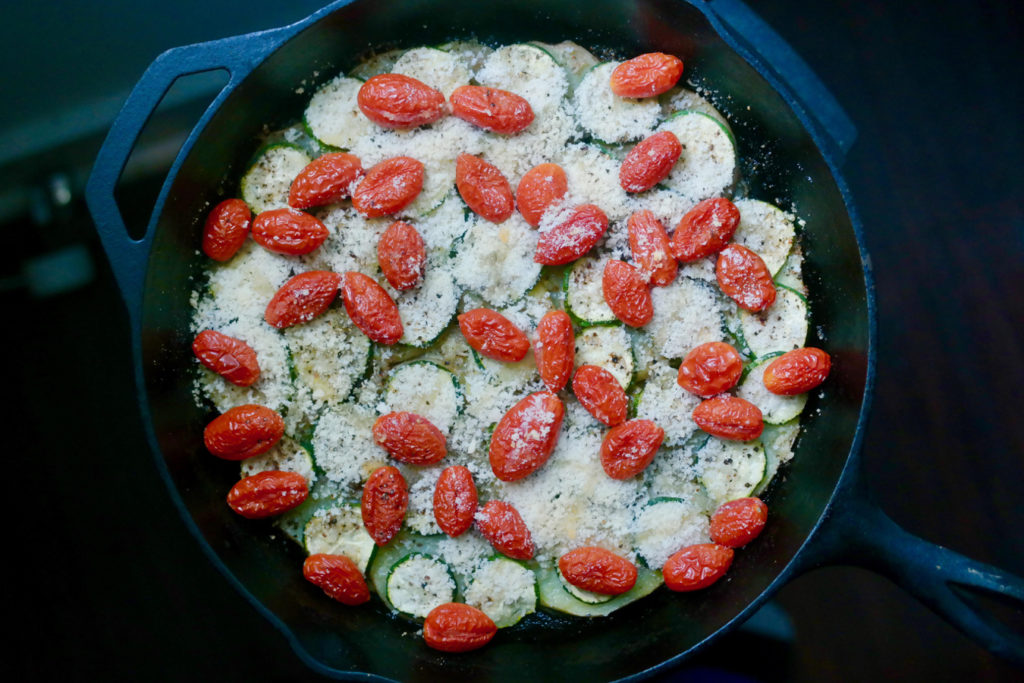 Then you can scoop the vegetables up and serve!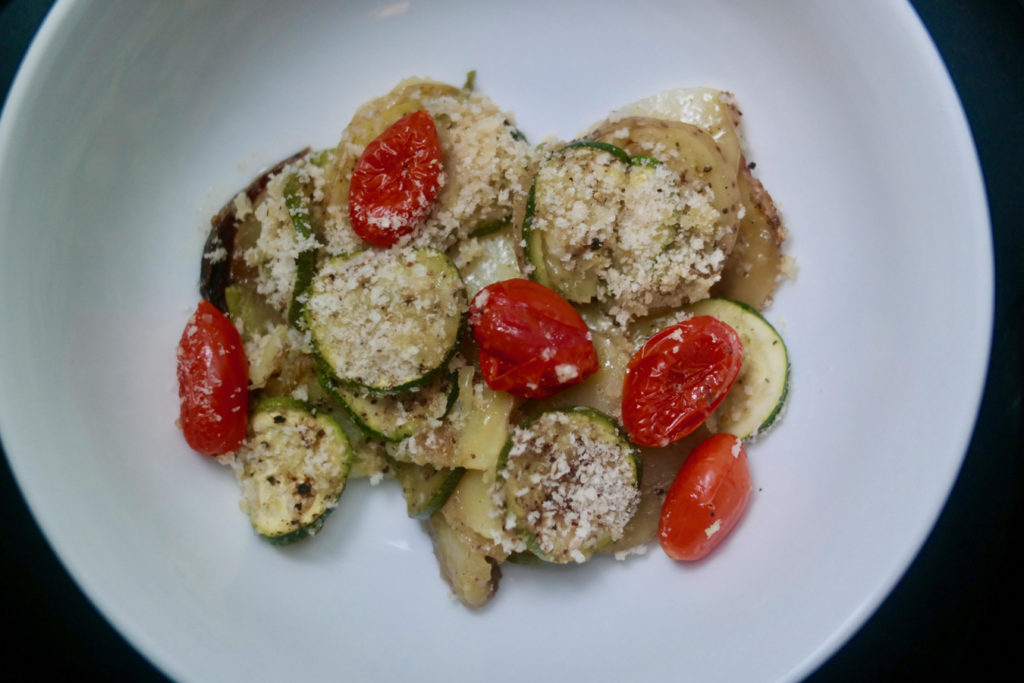 Despite having only a handful of ingredients, we both agreed that this was really, really good:  the butter on the bottom and olive oil throughout all the layers, plus the stovetop and oven cooking, makes the potatoes and zucchini come out really tender.  The tomatoes on top and the breadcrumbs, along with all the salt and pepper, also add in some yet simple nice flavors.  And once you get your slicer going, it's pretty easy to assemble the tian and then let it bake for a quick and delicious healthy meal.  We know you might be getting home cooking fatigue by this point in the year, but this dish is an interesting new way to prepare vegetables, and one we'll think you'll love.