If you haven't noticed from some of our other recipe posts, we are huge fans of eggplant.  Why?  Well, this vegetable is pretty versatile – it can go in pastas, it pairs well with other veggies, and it can be a good and hearty substitute for meat in some dishes.  Of course we've made all the eggplant classics, like eggplant parm and pasta alla norma, but we're always on the lookout for new and interesting ways to prepare eggplant.  That's why we were excited to find this recipe from Bon Appétit, which cooks eggplant alongside an ingredient we would've never thought to use before:  walnuts.  Lest you think that sounds weird, just trust us on this one, and check out this delicious platter that was our final product.
To make this, you'll need:
Chopped walnuts
A lemon
Cinnamon
Red pepper flakes
Olive oil
2 large eggplants
A small red onion
Mint
Honey
You'll want to start by measuring out 3/4 cup of walnuts and toasting them on a baking sheet at 350°F for 8 minutes.
While that's in the oven, slice your eggplant into 2 inch-thick rounds and then cut each one of those in half.  In a large cast iron skillet warm 1/4 cup of olive oil over medium-high heat, then place the eggplant in to cook for about 10 minutes, until it's deeply browned.  Take it out of the pan, sprinkle salt on top, and let it cool on paper towels.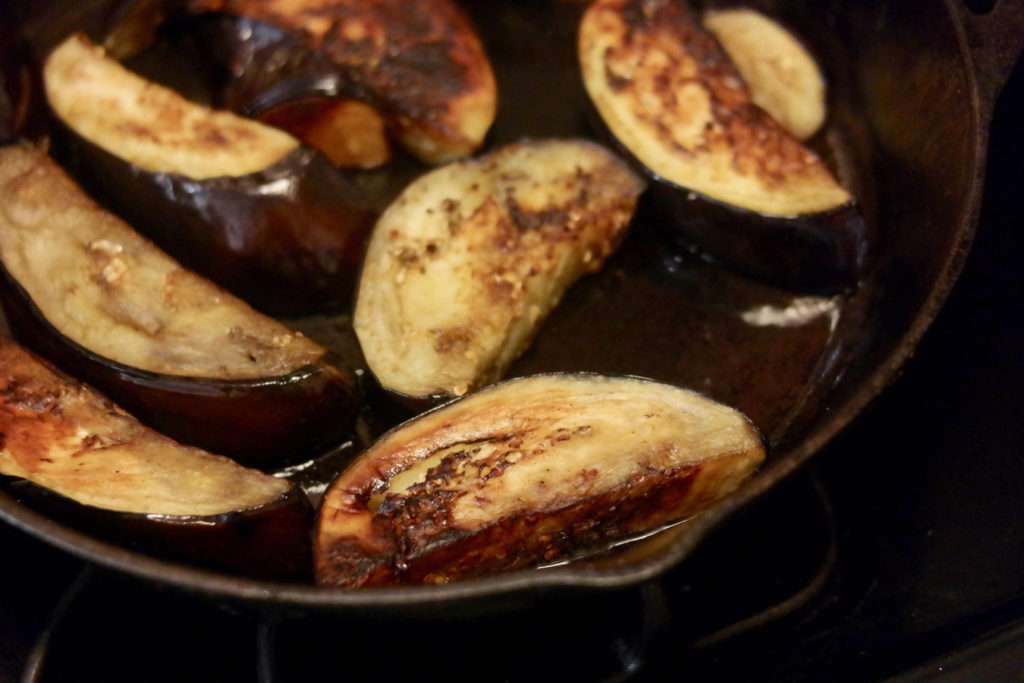 Whisk together a teaspoon of cinnamon, a tablespoon of olive oil, and red pepper flakes to taste, then squeeze out all the juice from your lemon and stir that in as well.  Place the eggplant in a large bowl and mix with this dressing.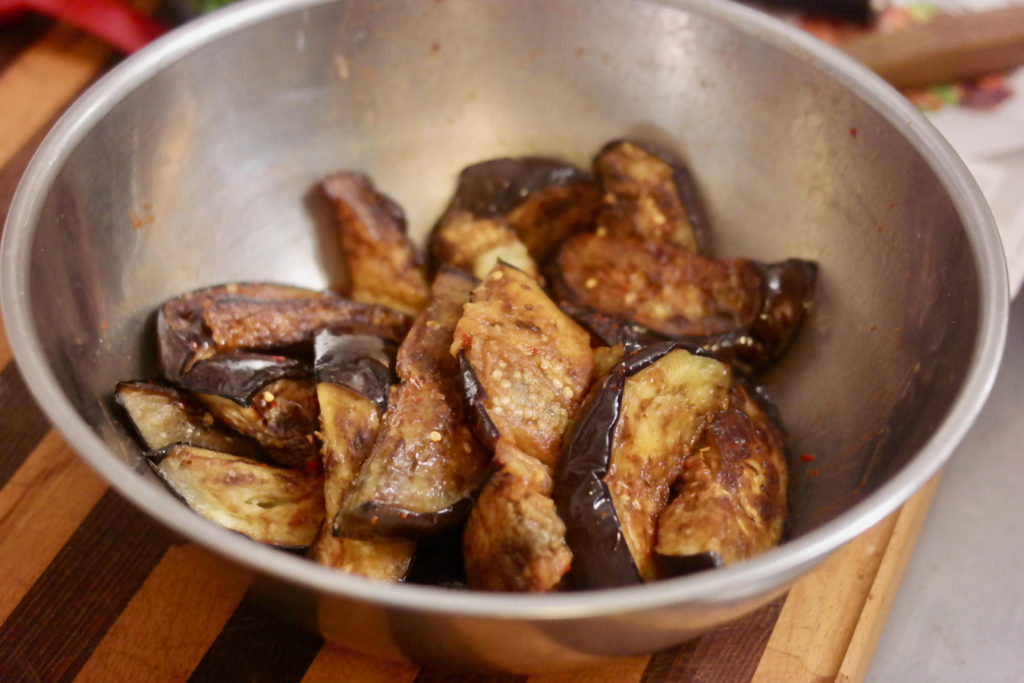 Now chop your onion and toss that with the eggplant, along with a large handful of mint leaves and most (but not all) of your walnuts.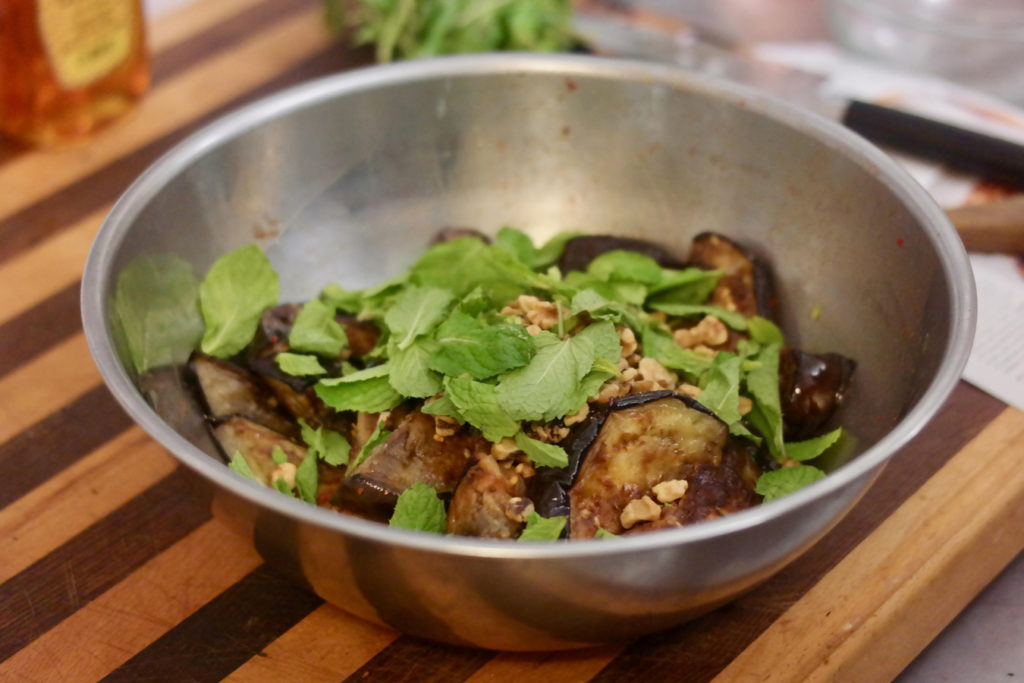 Arrange the eggplant in a platter, then top with the rest of the walnuts and 2 tablespoons of honey.
As you can tell, this was a pretty simple dinner to make, since it only involves chopping and pan-frying eggplant, then toasting some walnuts and mixing everything together.  It was a nice, quick dinner that we could throw together easily and really turned into a tasty light meal:  the thick and tender eggplant was bolstered by the nuts, and the mint, raw onion, spices, and honey added in some extra flavors.  This is a combination of foods that might never have occurred to us, but it all worked fantastically together.  And so if you're in an eggplant rut, you can step away from the traditional Italian eggplant recipes and instead try this method of eating one of our favorite vegetables.