We're so excited that it's finally cooling down a little!  Today it was in the 60s all day, which means fall is finally here – and with that comes the opportunity to eat some delicious soups.  That's the reason we're featuring today's meal, which we based on this recipe from Bon Appétit.  What we really liked here is that this is not your traditional tomato rice soup:  the rice is crispy and made in an interesting way, and the soup base is very flavorful and a little bit spicy.  There's some amount of technique involved here, but if we can do it we have faith that you can too.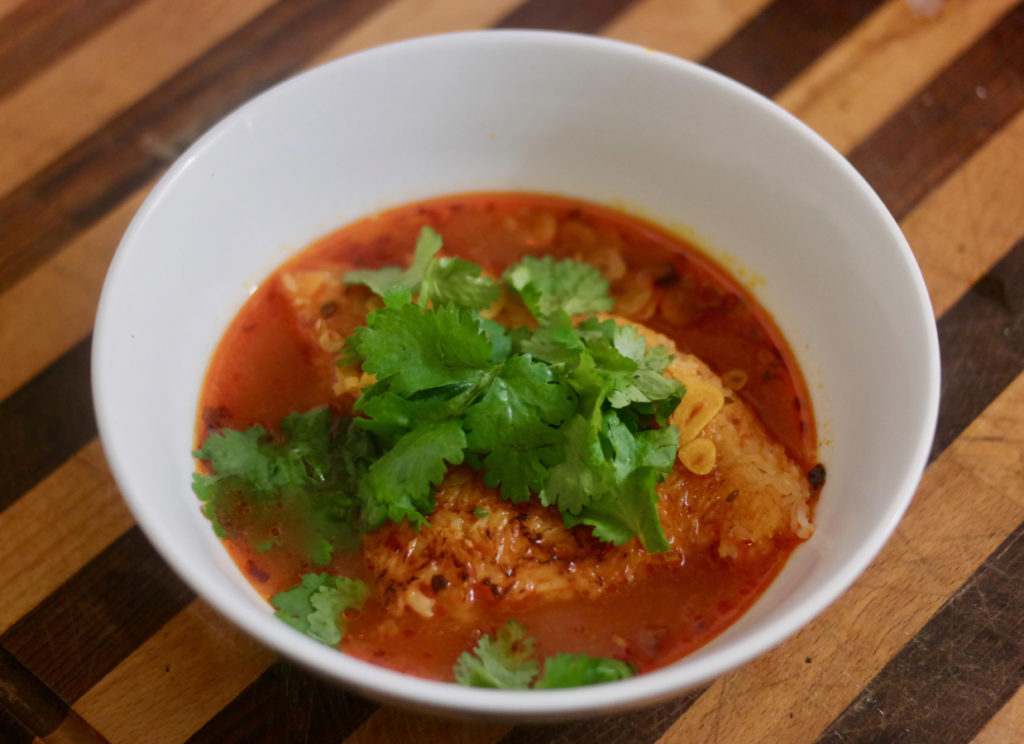 To make this, you'll need:
Rice
A single-serving container of plain yogurt
Vegetable oil
Garlic
A dried chile de árbol, or red pepper flakes
Coriander
Cumin seeds
Turmeric
Tomato paste
Sugar
Lime juice
Cilantro
You're first going to want to start on your rice:  place a cup of rice in a pot of boiling water, stir it once, and then let it cook for 5 minutes.  Drain in a mesh sieve and run cold water over it, then place the rice in a bowl and mix a cup of it with 1/2 cup of yogurt.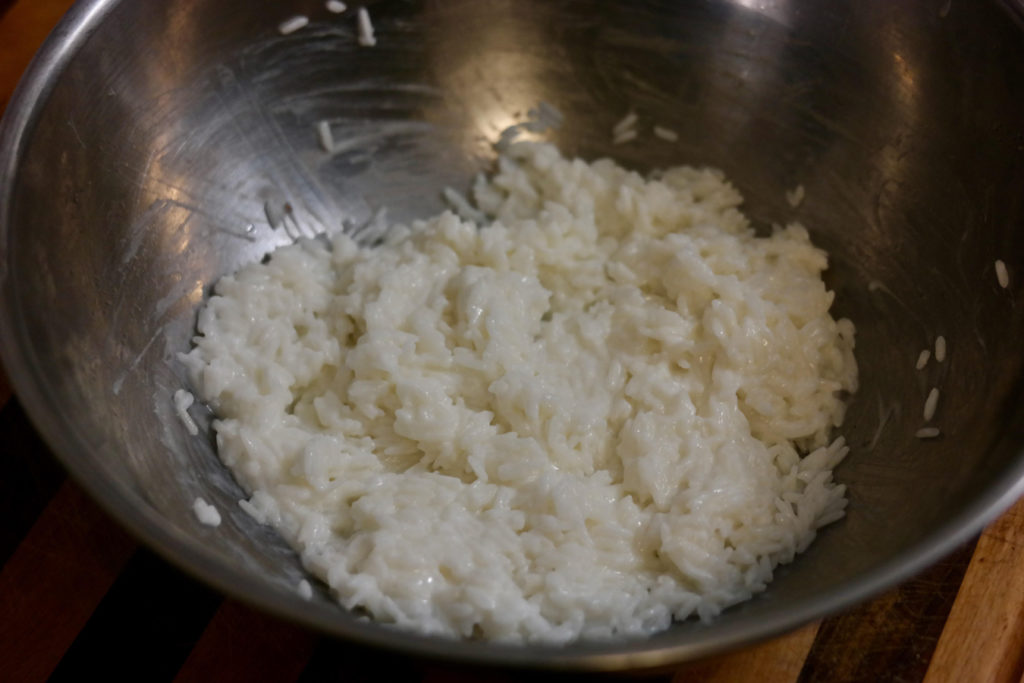 Then measure 1/3 cup of oil into a skillet with high sides and warm over medium heat.  Pour in the yogurt-rice mixture, smoothing it out evenly, and place the rest of the rice on top.  Cover and cook the rice like this for 10 minutes.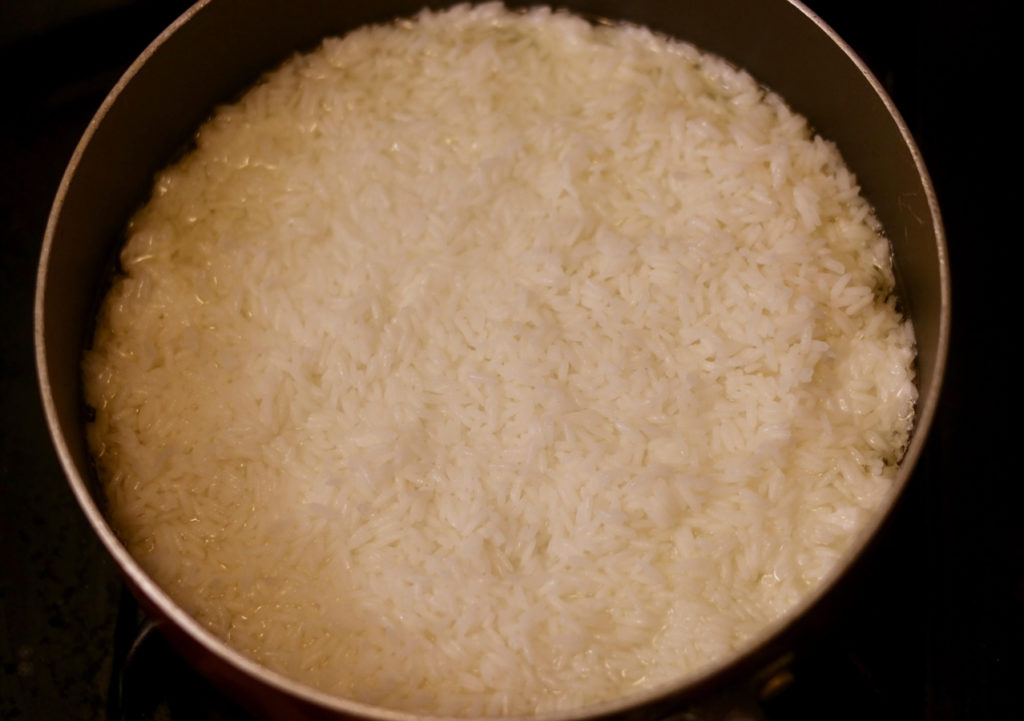 Now turn the heat to low and let the rice cook for another 10 minutes or so, until it's brown around the edges.  Then take the skillet off the heat and let sit, covered, for at least 5 minutes.
While you're waiting on the rice, you can prepare the soup broth by slicing up 8 cloves of garlic.  Place them in a pot with 1/4 cup of oil and crush the dried chile in, or add a sprinkling of red pepper flakes.  Cook over medium heat for about 3 minutes, just until the garlic begins to brown.  Add in 2 teaspoons of coriander, a teaspoon of cumin seeds, and 1/2 teaspoon of turmeric.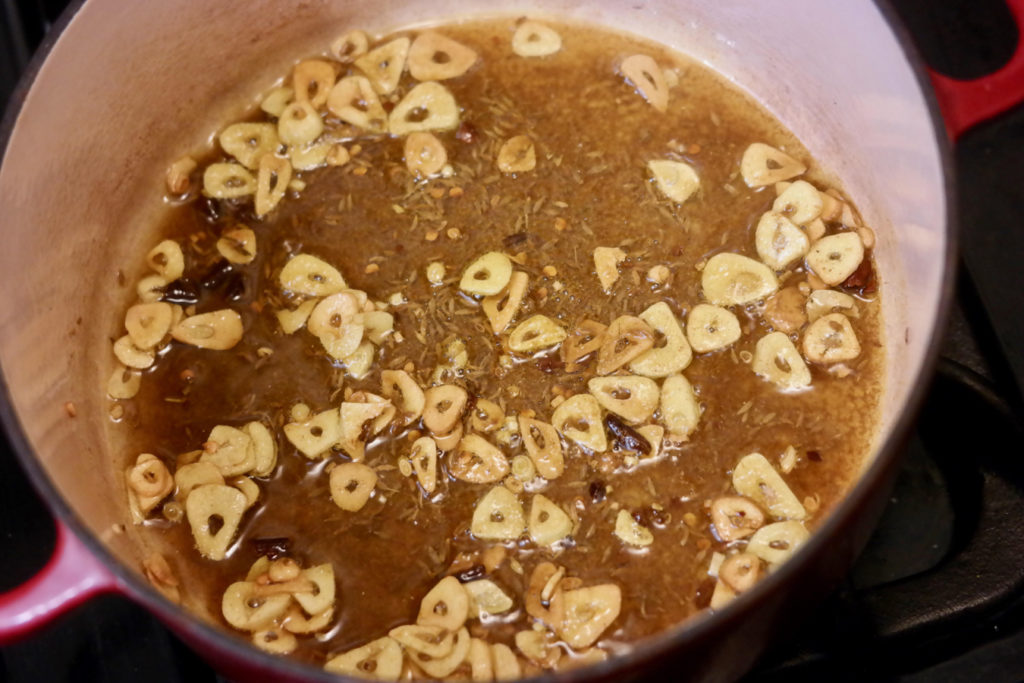 Then stir in 1/4 cup of tomato paste, cook for a few minutes, and add in 5 cups of water.  Once this reaches a boil, stir in 2 teaspoons of sugar and a tablespoon of lime juice and turn the heat to medium-low, letting the broth simmer until your rice is ready.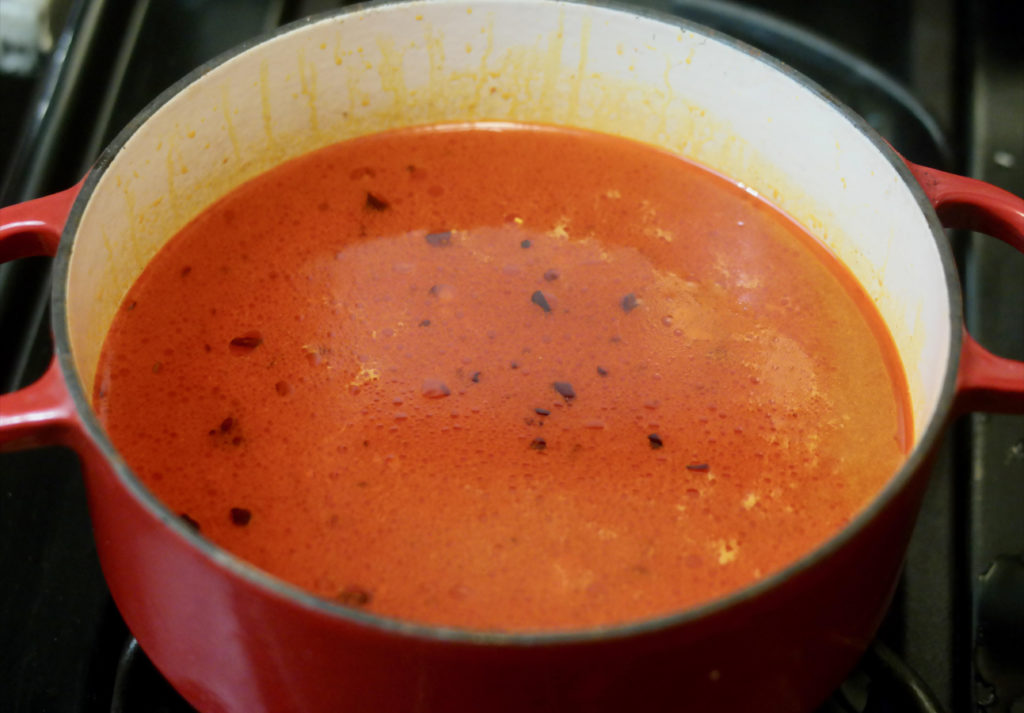 To get the rice out of its skillet, take off the lid, place a plate over the top, and then turn the skillet over so the rice cake slides out onto the plate.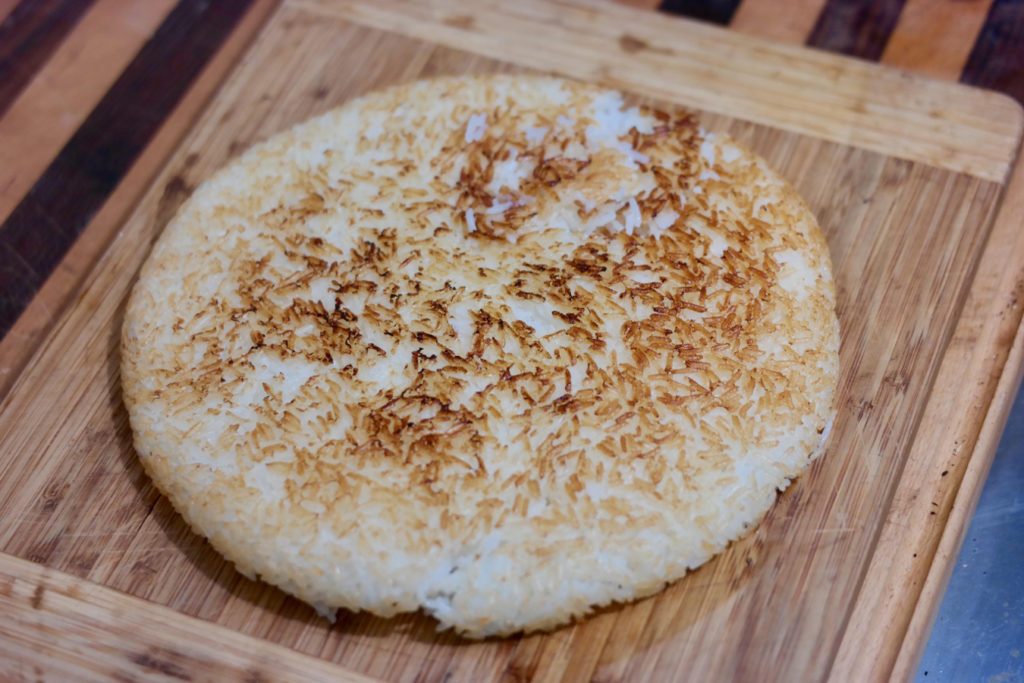 Cut the rice into 4 wedges.  Place one wedge into the bottom of a soup bowl, cover with the tomato broth, and top with cilantro leaves.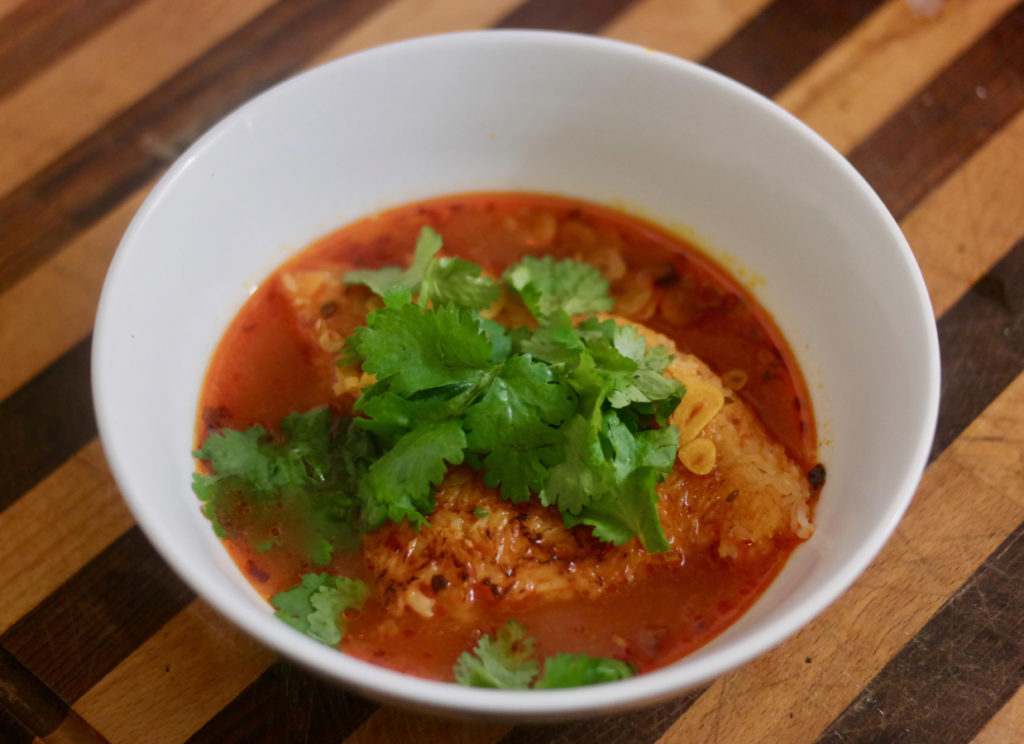 So you can see that this isn't your standard tomato rice soup – the rice is nice and browned, and it breaks up a little in the soup but still retains its crispiness.  Pairing this rice with a broth made from garlic, spices, and a hot chile makes for a great soup with lots of interesting flavors.  You will have to be a little careful in making the rice cake, as you've got to watch it to make sure that it doesn't burn and then carefully slide it out of the pan at the end so that it keeps its shape, but it's all worth it in the end because you get a really interesting soup that's sure to help warm you through the coming months.