We don't often feature casseroles here, for several reasons:  first of all, many of them are made with some kind of meat, so they're automatically out of the question.  Even the ones that are vegetarian-friendly can sometimes be a little … weird, since we're not big fans of, say, pouring condensed cream of celery soup over vegetables or covering tater tots cheese and other random ingredients.  But every so often a casserole recipe comes our way that looks good and interesting, and we try it out.  That's the case with this squash casserole, which we read about in the New York Times.  We were a little wary at first, especially after reading comments saying that following the recipe as written resulted in something very mushy, but we decided to put our heads together to improve upon this recipe, and here's the result:  a veggie-centered easy dish that brings in a lot of rich ingredients to make a delicious vegetarian meal.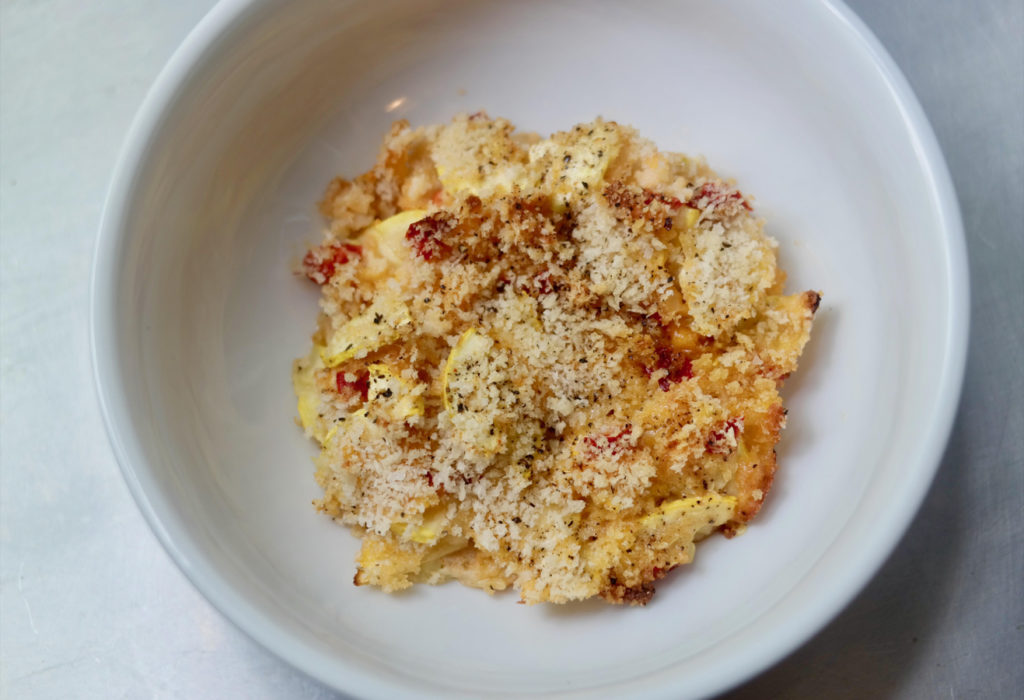 To make this, you'll need:
Half a stick of butter
3 yellow squash
Garlic
A red bell pepper
Bread crumbs
A sleeve of Ritz crackers
8 ounces of cheddar cheese
3 eggs
Half-and-half
Cayenne
You can start by taking your squash and slicing them very thinly (we used a mandoline slicer for this) and then stacking the slices and cutting them into quarters.  Then press the slices between two kitchen towels to dry them off.
Chop up your red bell pepper and a clove of garlic and cooked them in a skillet with 3 tablespoons of butter over medium heat until the pepper is tender.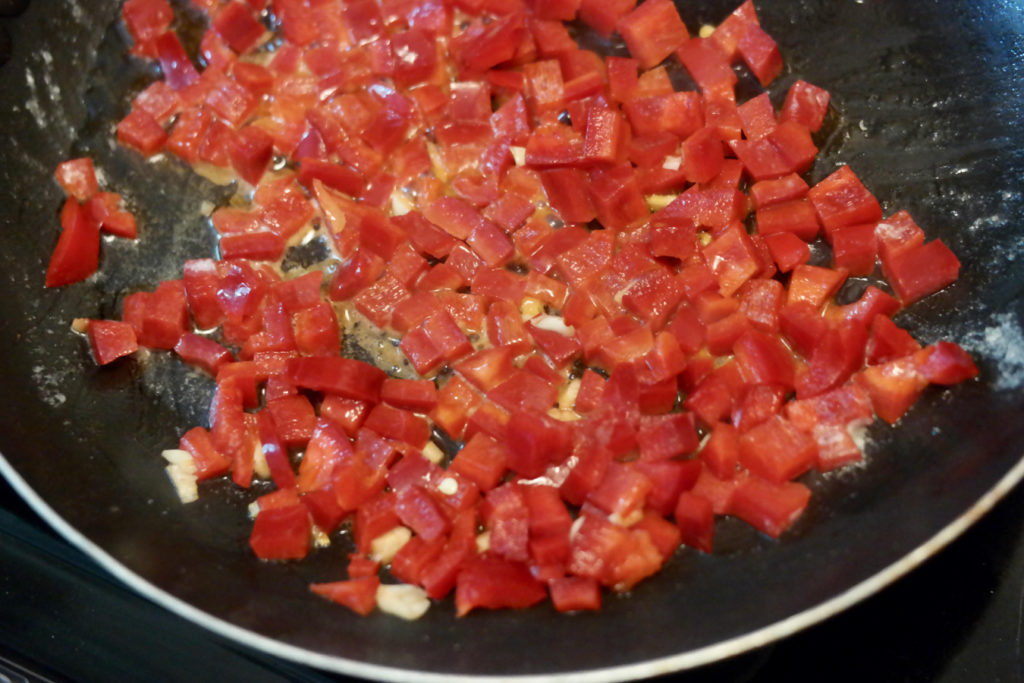 Then place all your crackers in a food processor and chop them up until they're crumbs.  Mix with a tablespoon of melted butter.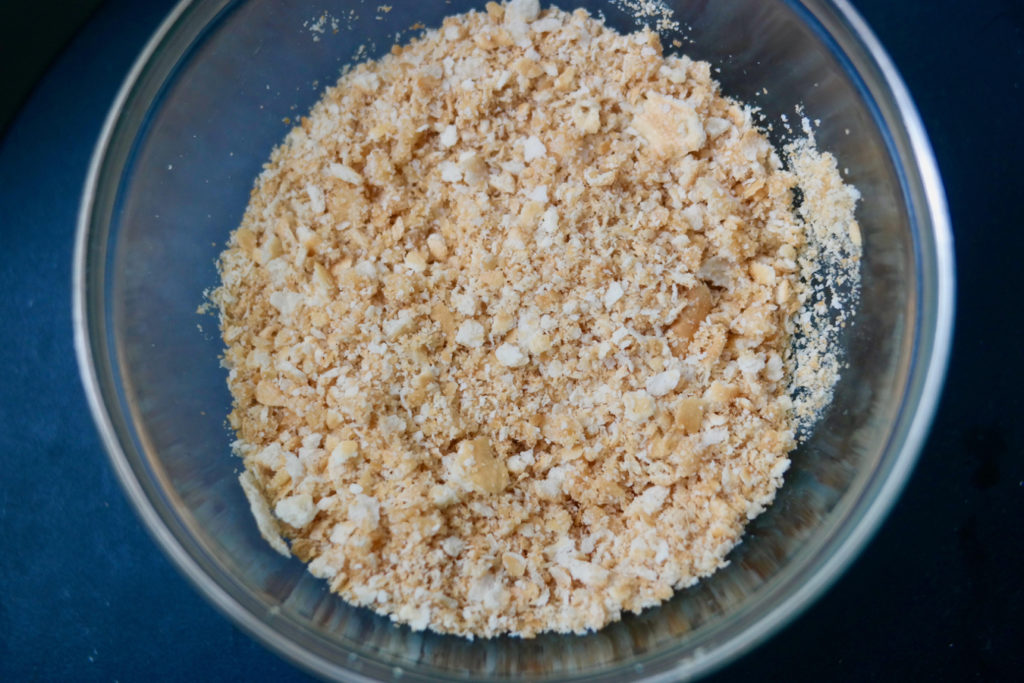 Place your squash in a large bowl and mix in the peppers and garlic and the cracker crumbs.  Shred all your cheese and stir that in as well, then add in 1/2 cup of half-and-half and 1/4 teaspoon of cayenne.  Finally, beat your eggs and mix those in, then turn the whole thing into a greased casserole dish.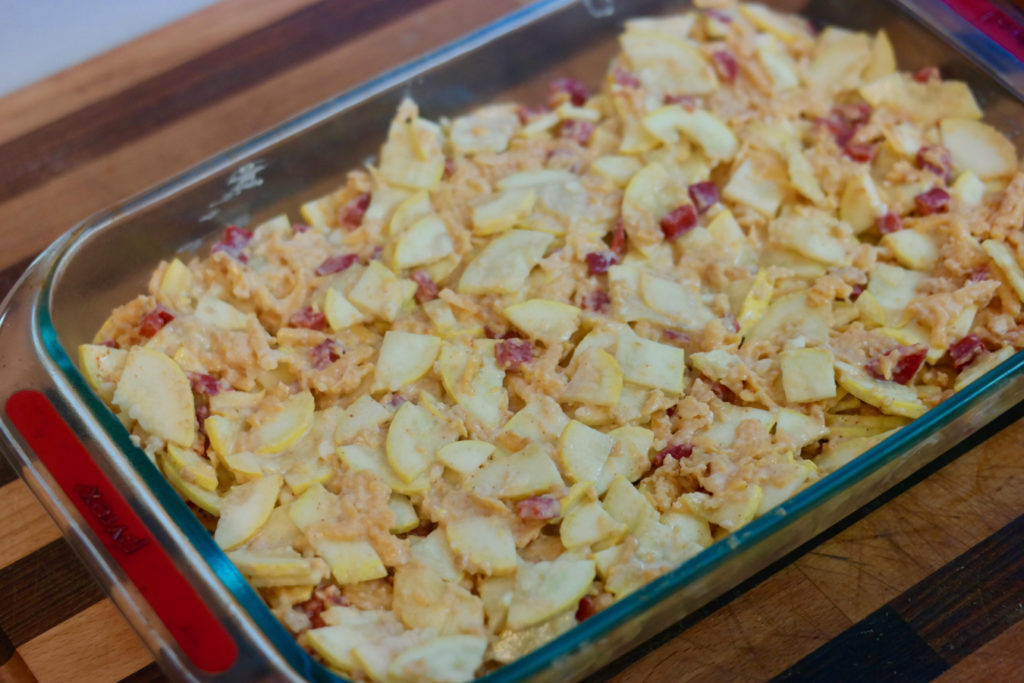 Sprinkle a cup of bread crumbs over the top, as well as some pepper …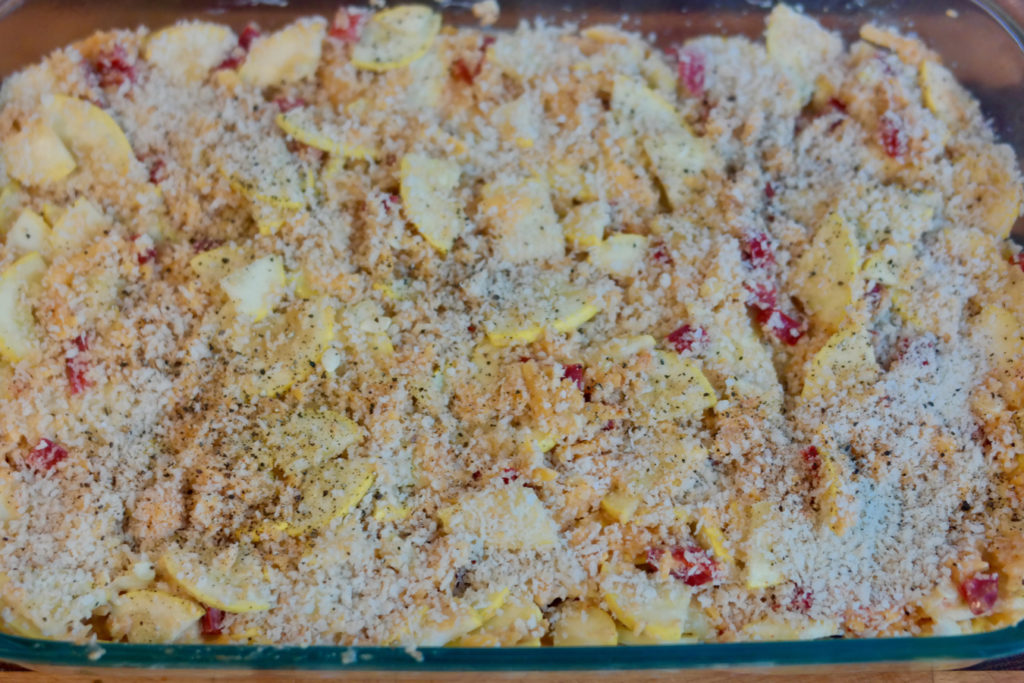 … and bake at 350°F for 45 minutes, until the casserole starts to brown on top.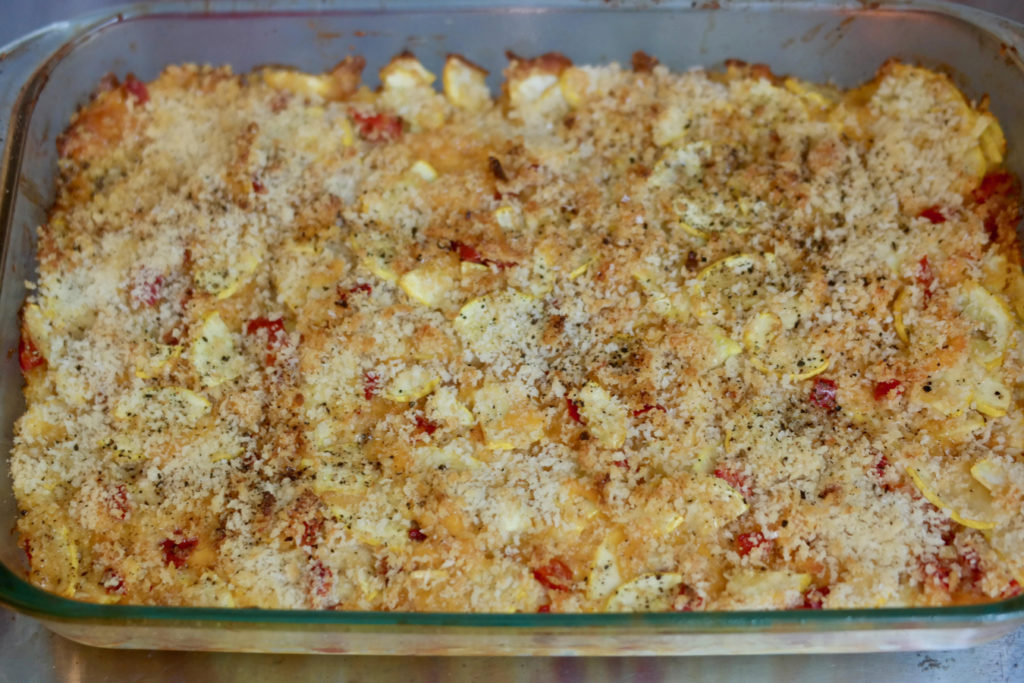 Then you can scoop the squash up into individual servings: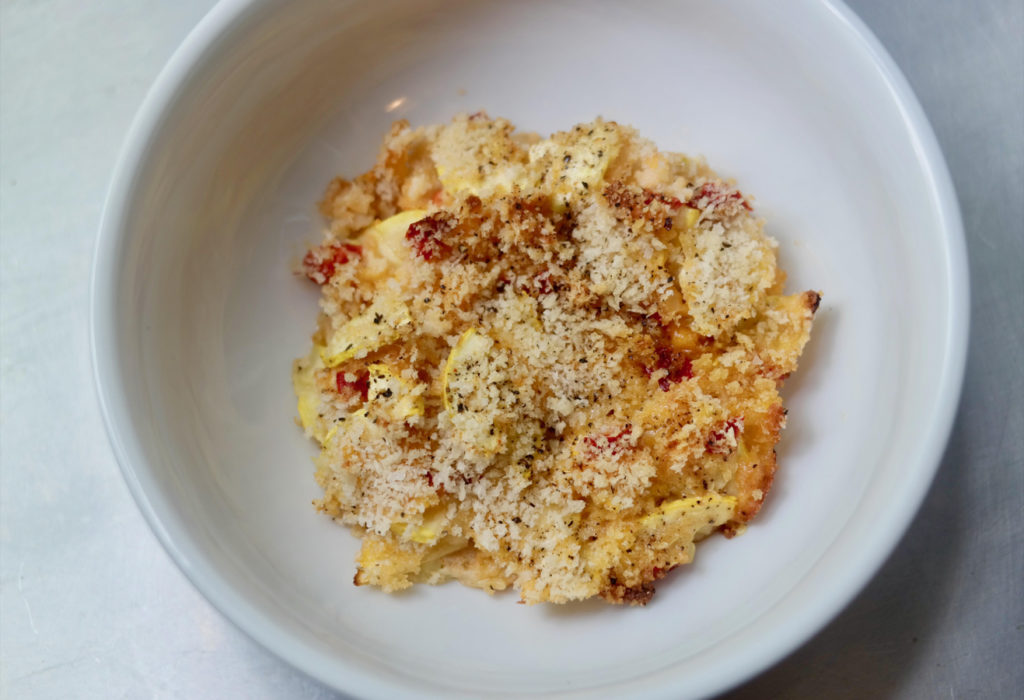 And just like any casserole worth its salt, this one is pretty easy and tasty – you do have a cut up your squash, but using a mandoline slicer will make it much quicker, and aside from that you only need to chop a bell pepper and some garlic, and then it's just a matter of sautéing, mixing, and baking.  And what you get is an excellent mixture of healthy vegetables plus some richer ingredients:  cheese, buttery cracker crumbs and bread crumbs, and some eggs and creamy half-and-half to tie everything together.  We think we did a good job of cutting down on the heaviness of the original recipe (which called for cream, more breadcrumbs, an extra egg, and twice as much butter) while still keeping it tasty.  So as we enter squash season and you're looking for some fun ways to serve up these vegetables, we think this is an excellent way to have your vegetables and your cheese too.