Colcannon is a dish that's a staple of Irish cuisine, so much so that there's a centuries-old ballad about it.  We only recently learned about colcannon because it's a meal that's typically eaten on Halloween, so it's seasonally appropriate right now.  Like many, many Irish foods, it's made from potatoes, plus herbs and some hearty greens that grow easily in the country's difficult climate and soil.  It's essentially mashed potatoes and vegetables, and since it happens to be vegetarian we decided to go about making it for ourselves.  It's insanely easy and pretty quick to whip up and uses only a few ingredients – so here's our guide for making colcannon.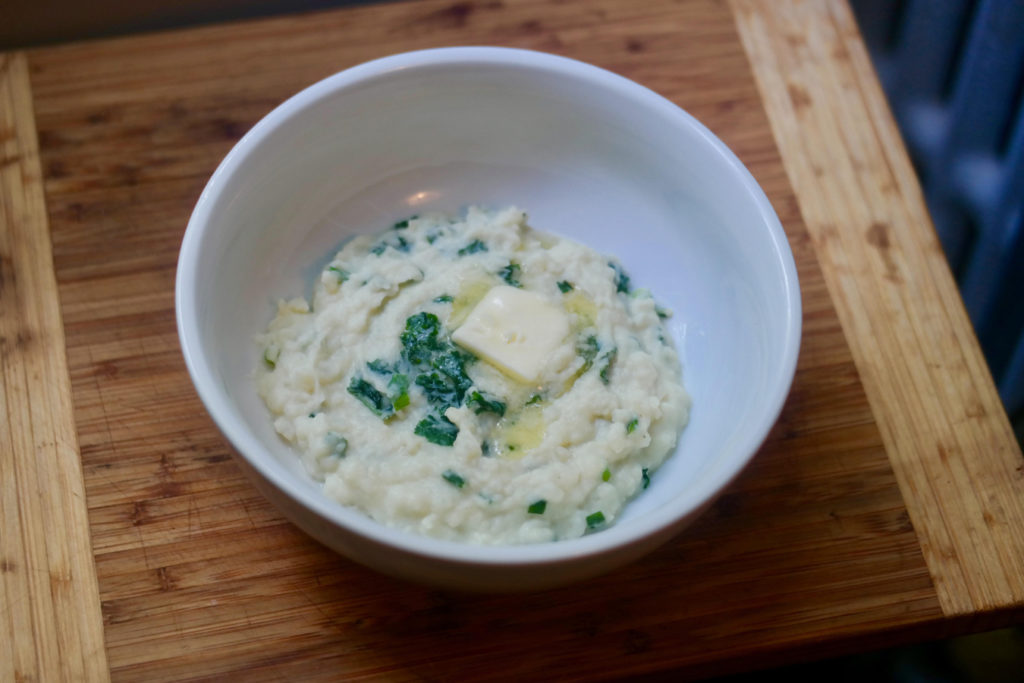 You'll need:
4 medium potatoes
Butter
A bunch of kale
3 scallions
Half-and-half
You'll want to peel your potatoes and cut them into thumb-sized chunks, then place them in a pot, cover them with water, and bring the whole thing to a boil.  Let the potatoes cook for 20 minutes, then drain them in a colander.
Next, wipe out the same pot and melt 5 tablespoons of butter over medium-high heat.  Tear your kale leaves into pieces and measure out 3 cups, then add them into the pot.  Cook for a few minutes until the kale is wilted, then slice up your scallions and place them in as well to cook for just a minute more.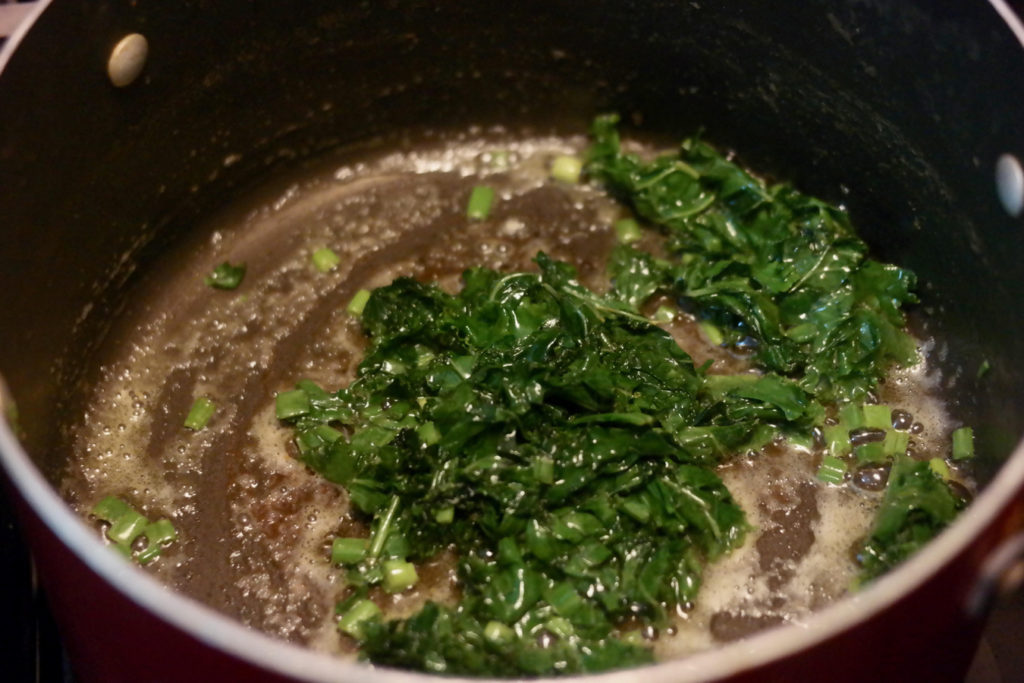 Pour the potatoes into the pot with a cup of half-and-half.  Use a potato masher to mash everything together until you have a creamy, even mixture.  Then scoop up the colcannon and serve with extra butter on top.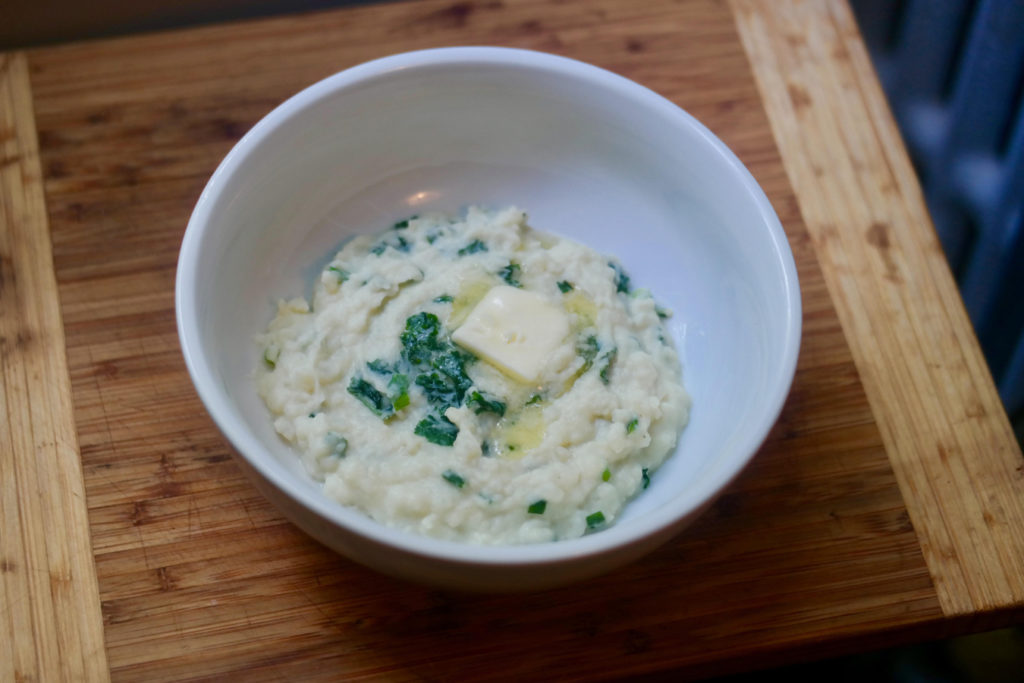 Seriously, it's that easy.  It's exactly like making mashed potatoes, except with one more step of wilting your greens.  And just like mashed potatoes, it's super delicious because there's really no way to go wrong with potatoes, butter, and cream.  The greens help make this a little healthier for you, and there's a reason colcannon has stood the test of time in Ireland:  it's simple, tasty, and doesn't rely on meat.  So if you're looking to get festive this fall in a unique way, colcannon might just be the way to go.