Earlier this month we decided to get seasonal and head upstate to Orange County, west of the Hudson River.  The region is popular in the fall because it has apple orchards, pumpkin patches, wineries, and it's home to Harriman State Park, the second largest park in all of New York and a place where the changing leaves are spectacular.  This year we were especially eager to do all these things because they're outdoors and social distancing-friendly – so we decided to make an entire weekend of it.  If you're carless New Yorkers like us, the area is also fairly easy to get to on public transportation:  you can take a New Jersey Transit bus to Warwick or a Metro-North train to Middletown, and if you want to explore some other parts of the area you can also rent a car in Middletown for a day.  Warwick and Middletown were where we spent most of our time, since they're two of the largest towns in the county, and we tried all different kinds of interesting food in the area.
We first decided to check out a place in Middletown that we heard locals tell us was good.  Mix N Mac is a casual spot which, as you can probably guess, has a mac and cheese-centered menu.  You can order some classic mac, but you can also create your own custom cheesy dish, so that's what we did.  Here is our mac and cheese with cheddar, mozzarella, green peppers, and jalapeños: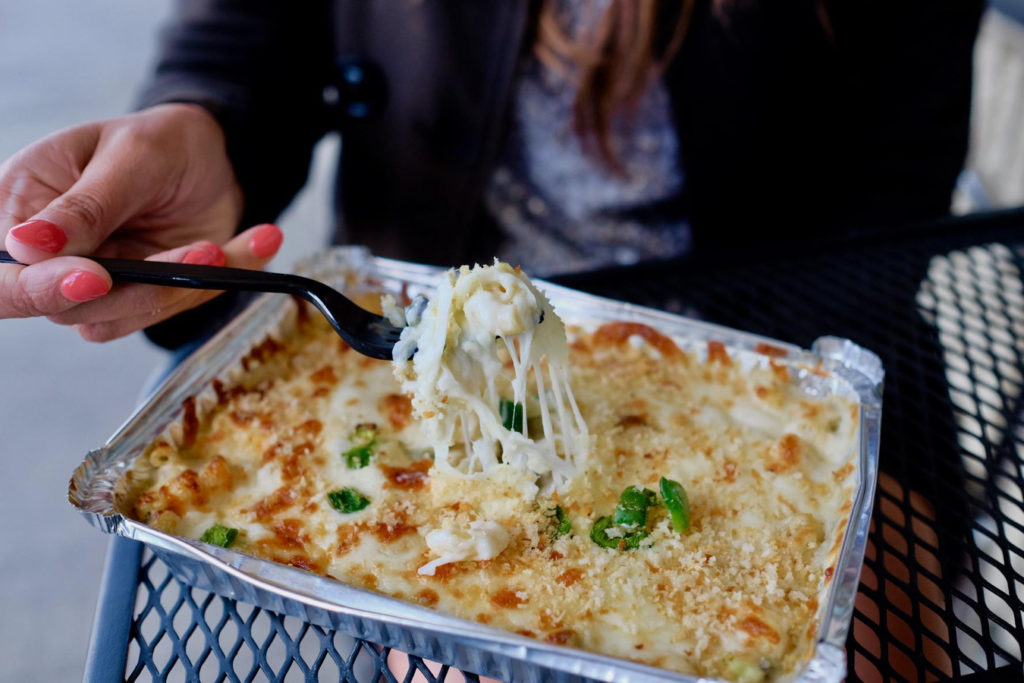 We also split an order of the saucy Buffalo balls – these are fried mac and cheese nuggets topped with Buffalo sauce, cheddar, and scallions.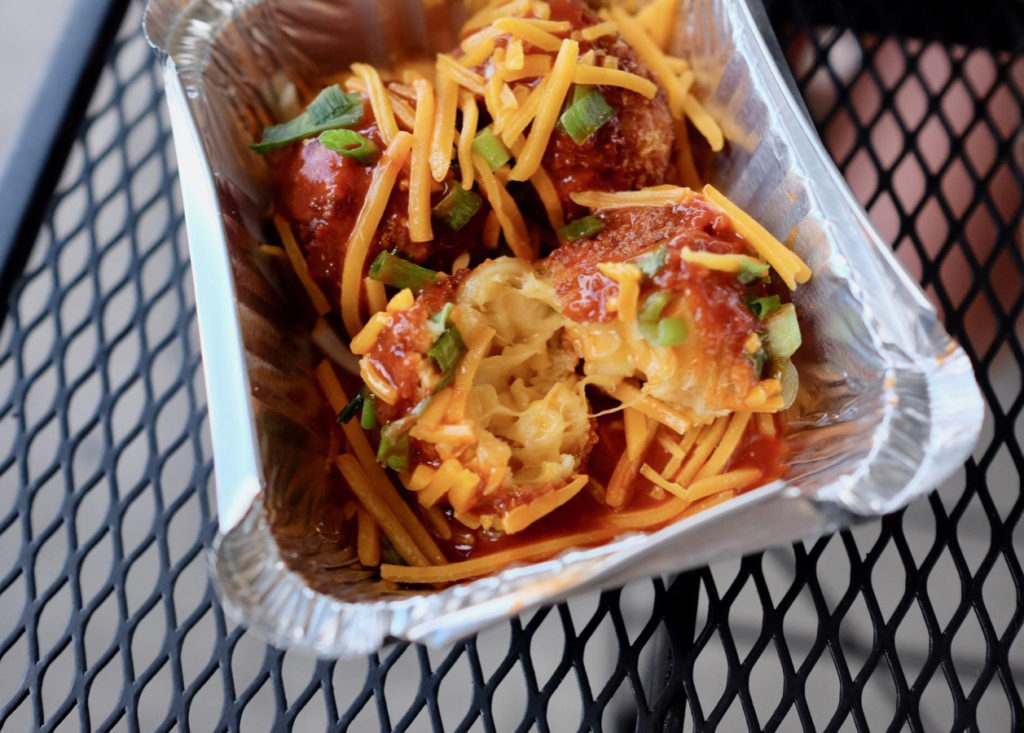 We then drove to the town of Goshen to visit the Quaker Creek Store, which is a deli and butcher shop that serves up a few types of hot foods to go.  We heard they had excellent pierogi, so we order a dozen:  six onion and potato, and six cheese and potato.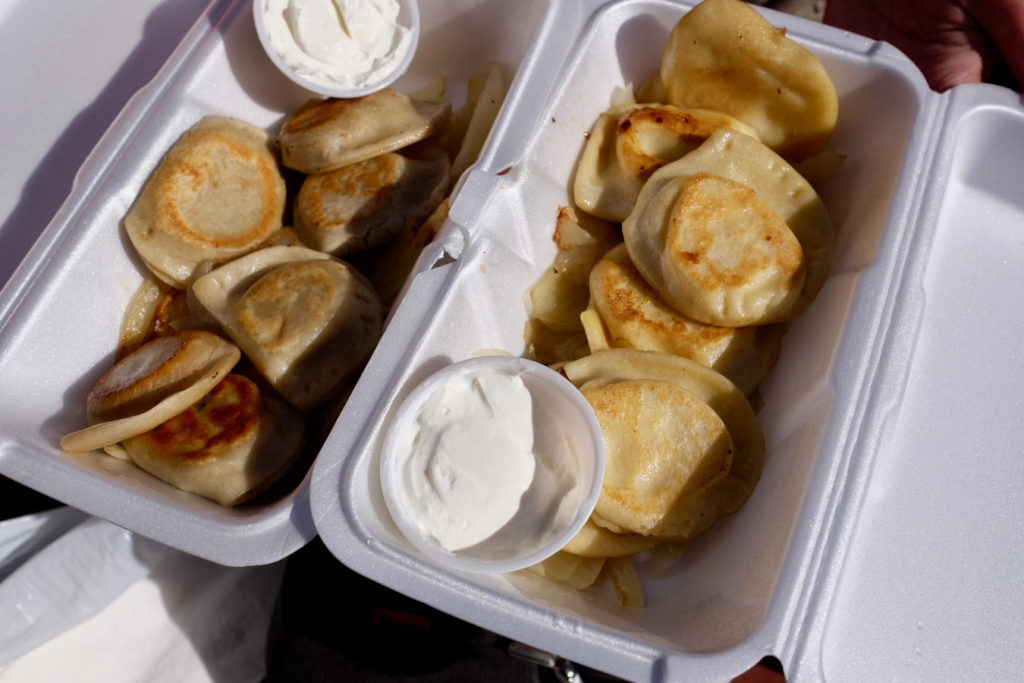 That evening we stayed in the town of Chester, and we decided to check out a local restaurant that was very highly rated.  The Rustic Wheelhouse serves up pasta and other Italian foods in a cool-looking building that used to be a factory in the 1800s.  There we split a small margarita pizza …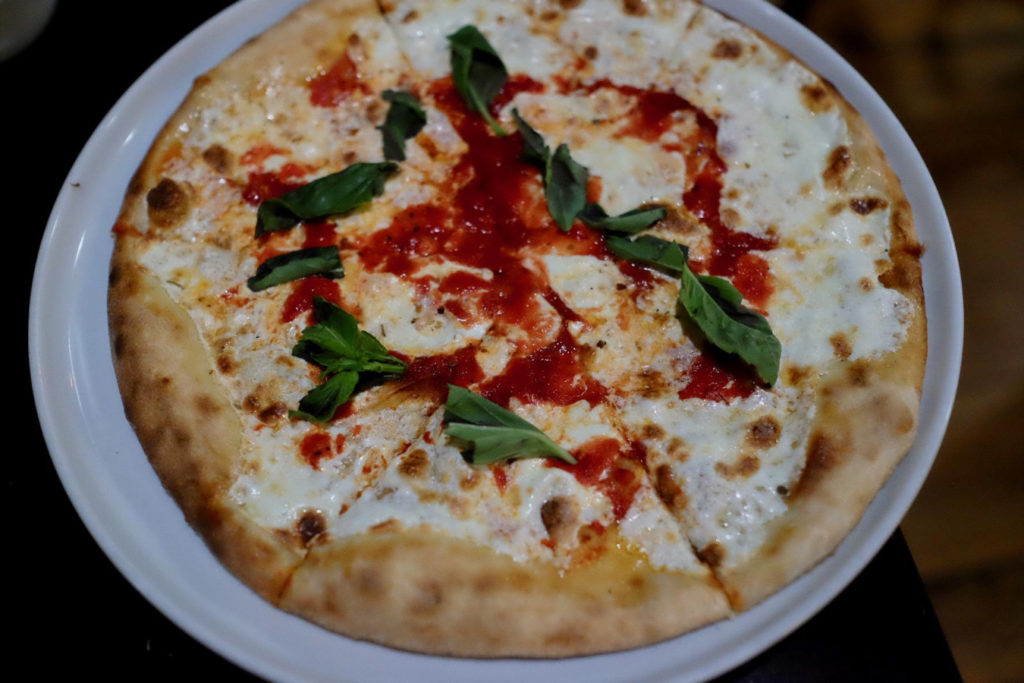 … then Miriam got the pappardelle, made with a mushroom cream sauce …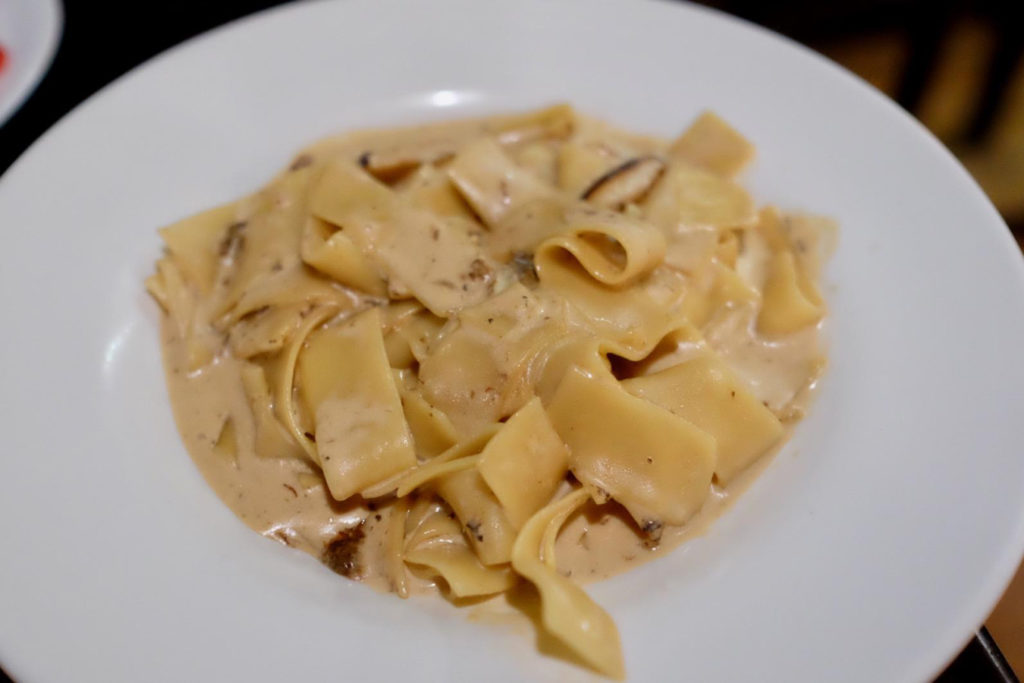 … and Cyril had one of the specials of the day, which was a clam and shrimp scampi pasta.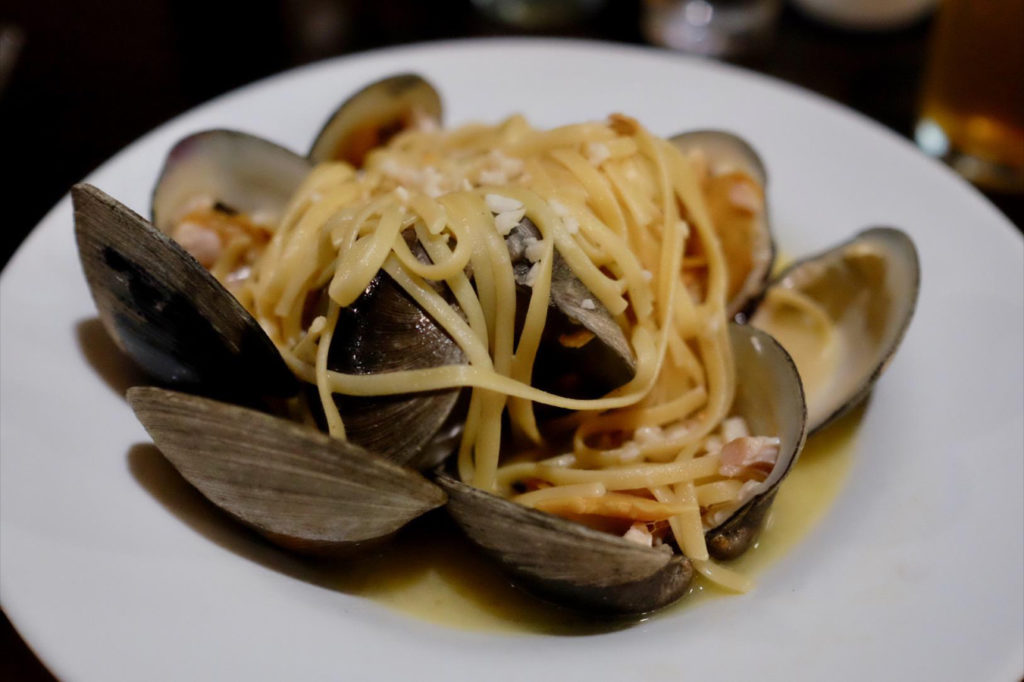 The next morning we headed over to Tuxedo Park to check out Dottie Audrey's Bakery Kitchen, where we sat outside and had excellent views of Harriman State Park.  We tried a couple of seasonal baked goods there:  a pumpkin cream muffin, a slice of pumpkin coffee cake, and a ginger bread skeleton.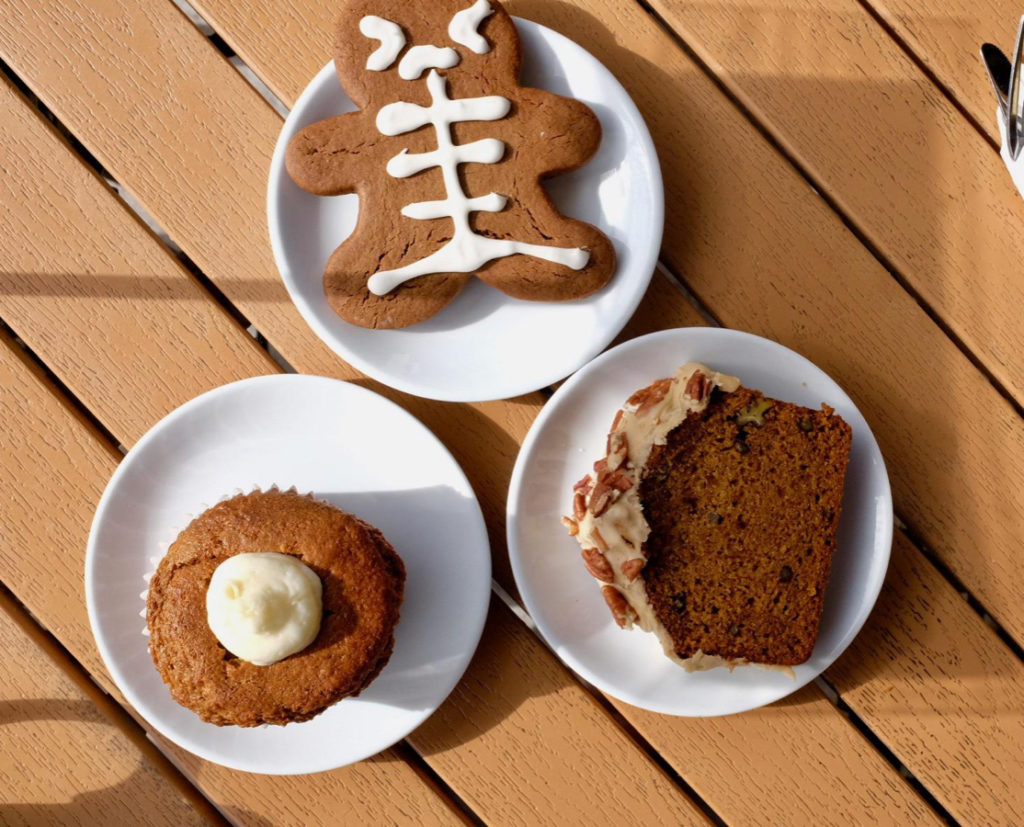 Later in the day we visited Orange County Distillery to try some of their spirits, but also to check out the food truck there that advertised the BEST BURGERS in the area.  Cyril got one such burger (the one on top) and an order of wings, and Miriam had their veggie burger (on the left).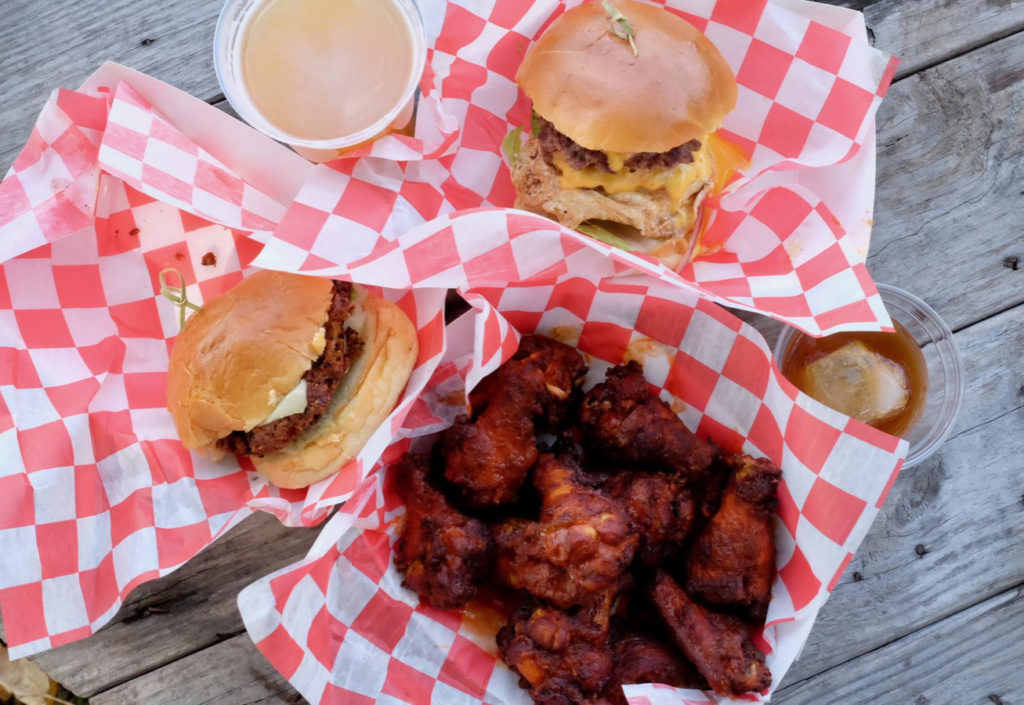 When we finally made our way to Warwick, we decided to get dinner downtown at Fetch Bar and Grill.  We started with an order of their veggie eggrolls: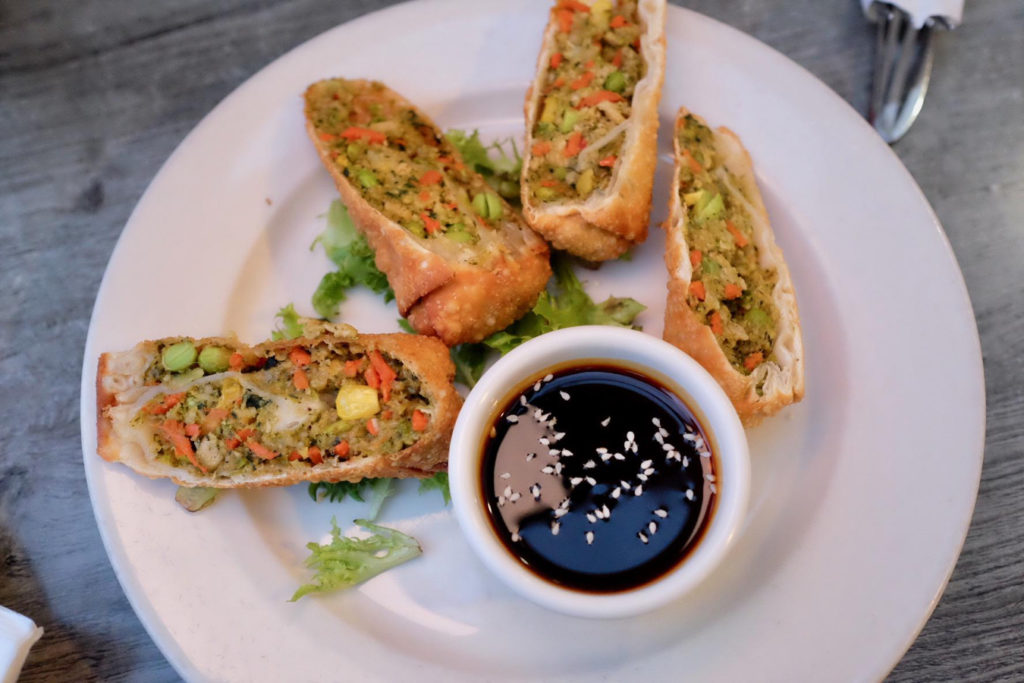 Then Miriam had their mac and cheese, made with cheddar, parmesan, breadcrumbs, and crushed Ritz crackers.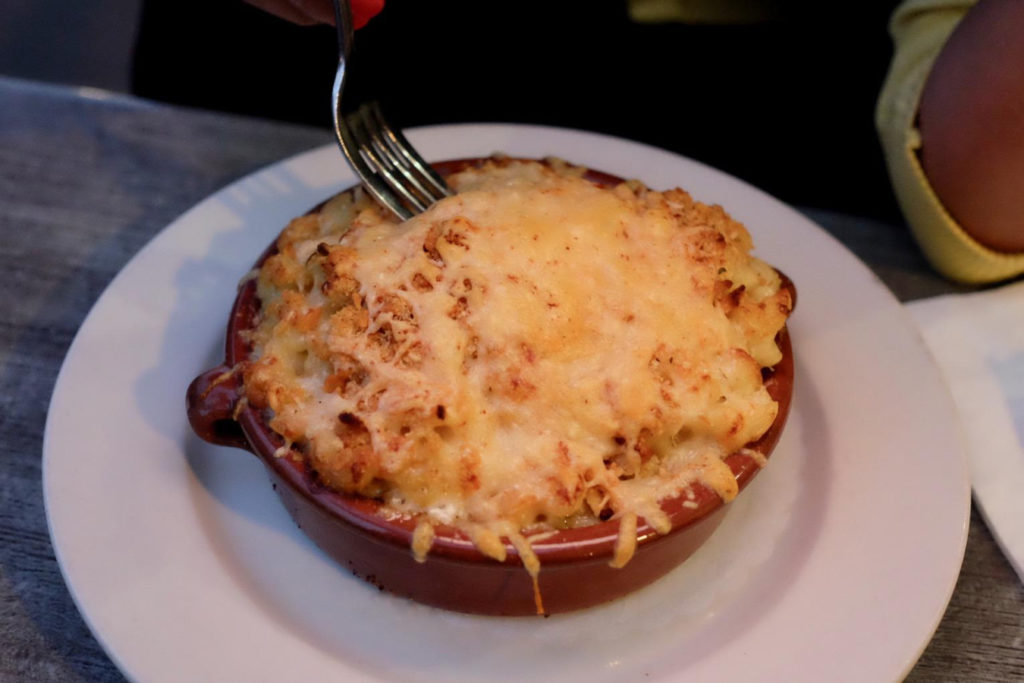 And Cyril tried the turkey pot, which has roasted turkey, cranberry sauce, stuffing, mashed potatoes, gravy, and fried onions layered in an actual little pot.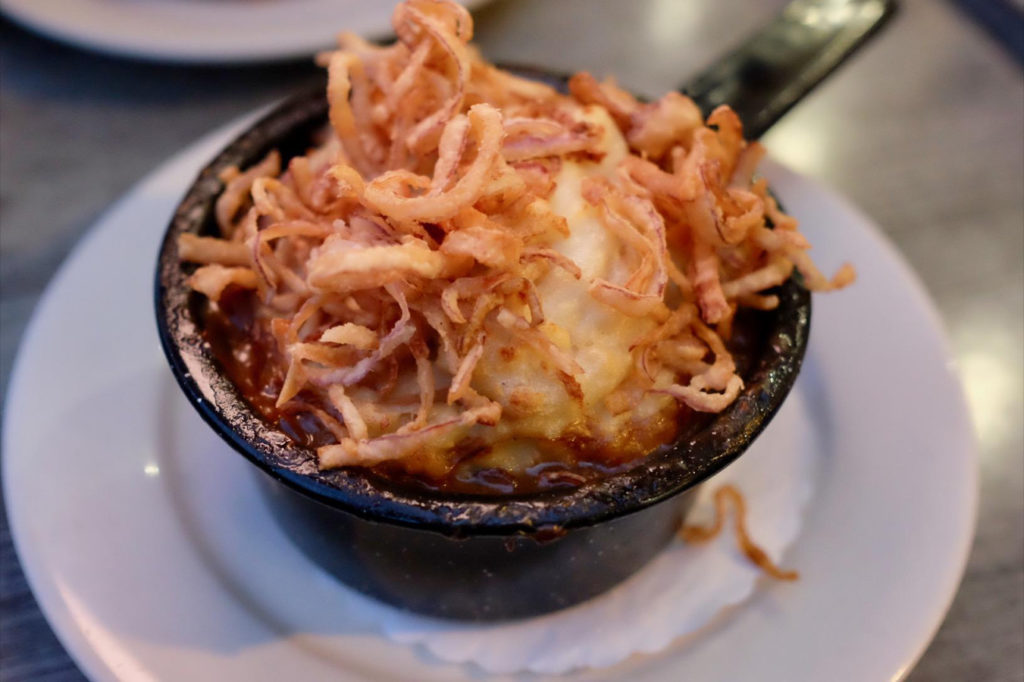 And before we left we stopped and got a couple of interesting snacks to take home with us – like these peanut butter and chocolate-dipped peanuts from the Peanut Shop at The Junction boutqiue.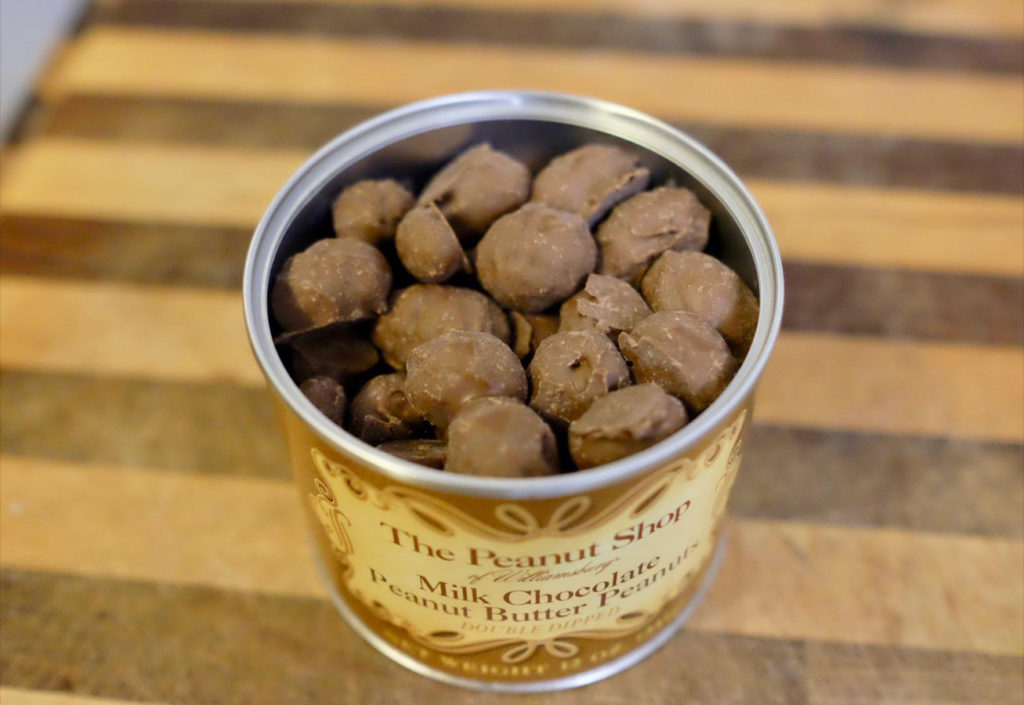 At Corbetts Cookie Bar we got … cookie bars, specifically this pretzel brownie one …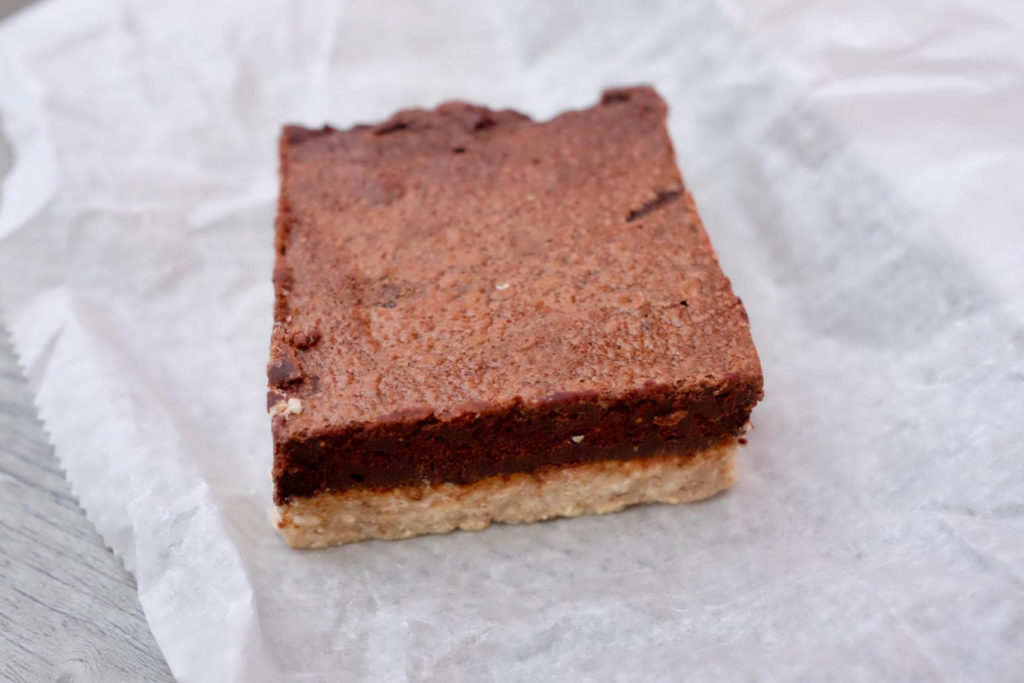 … and this white chocolate macadamia one.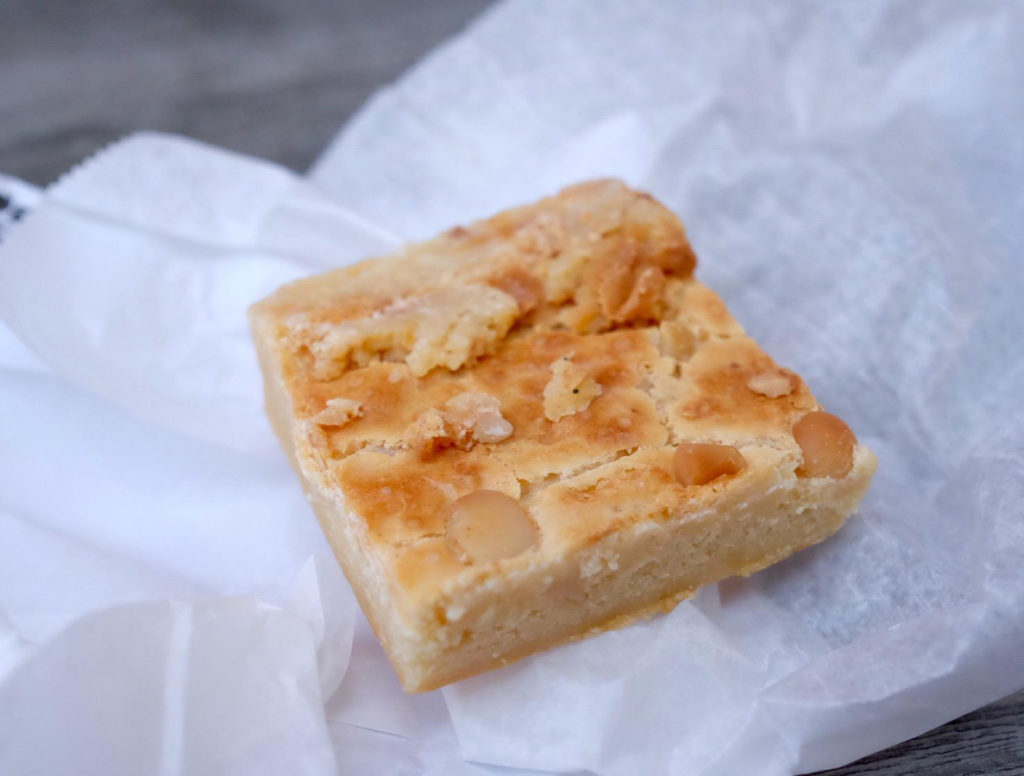 At Noble Pies we brought home a slice of Hudson Valley apple pie …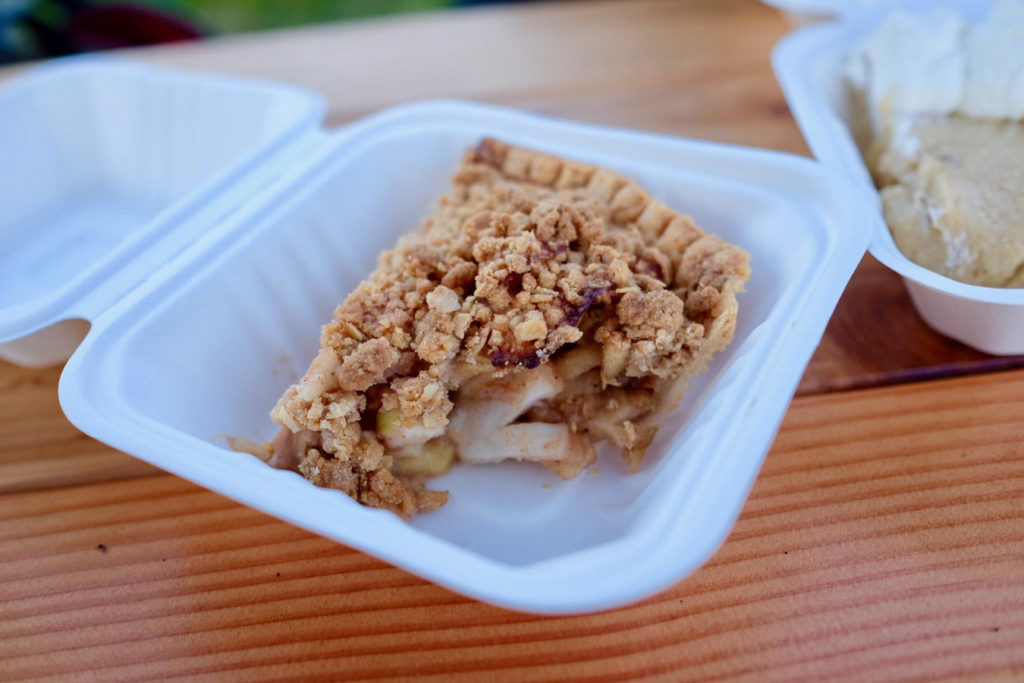 … and a slice of butterscotch cream pie.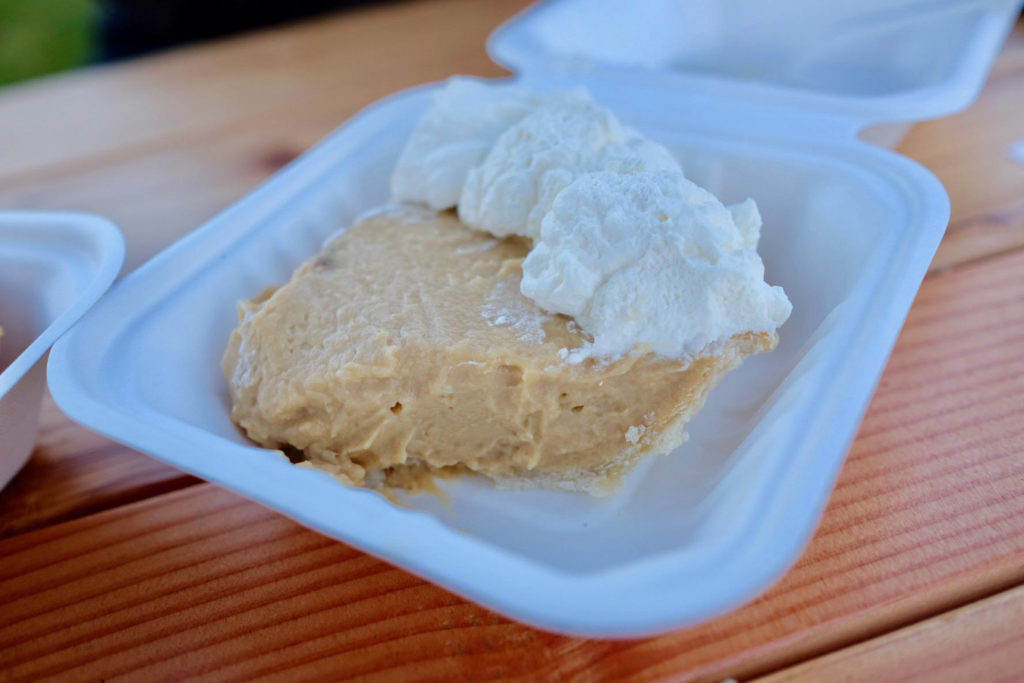 And finally, at Bellvale Farms Creamery Cyril tried a sundae cone topped with hot fudge.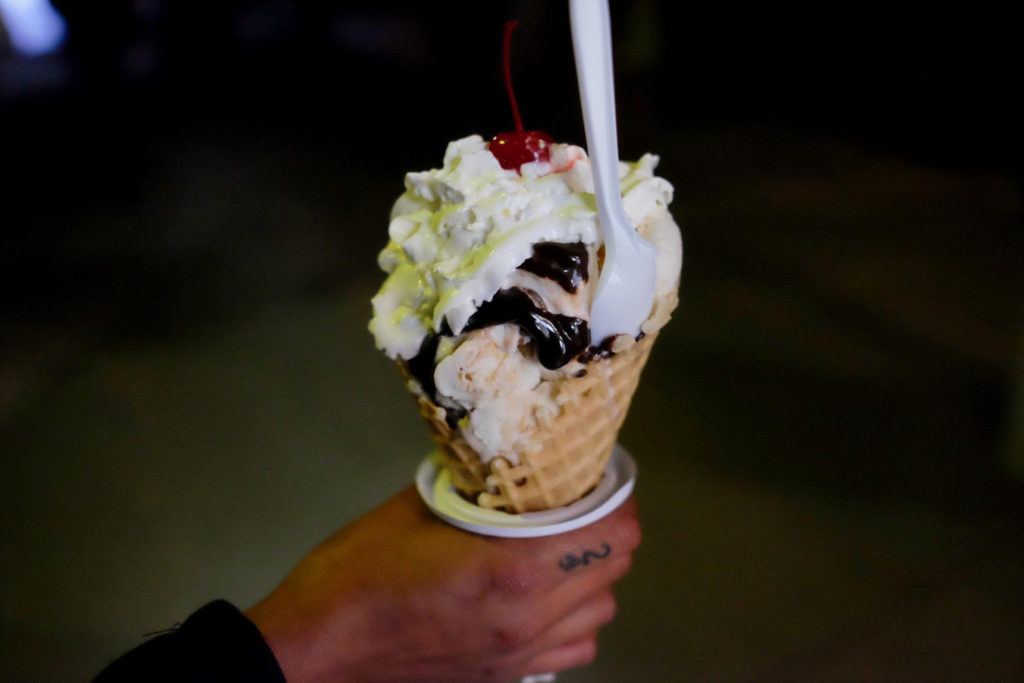 And Miriam had a scoop of pumpkin ice cream with mini Reese's pieces.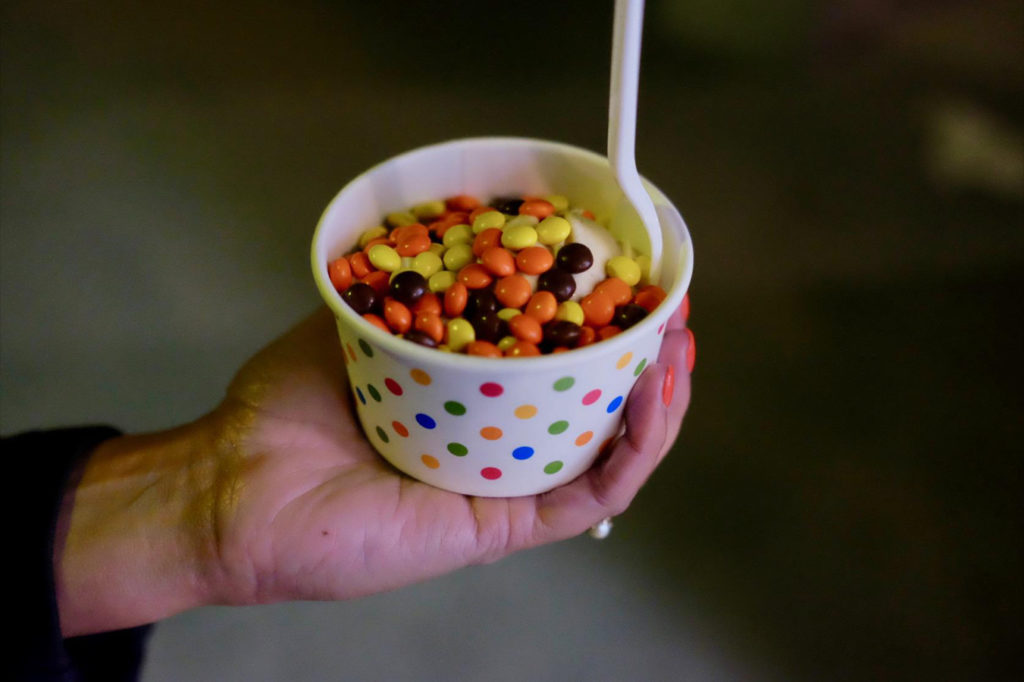 All in all, we got to try a lot of different and interesting things over the course of just one weekend.  We were pleasantly surprised at how much there was to offer in the area – and especially how much there was just in Warwick.  We know that lots of people are jumping out of their skin right now trying to find things to do when so much is closed or off-limits, but we also know that everyone is trying to be safe.  We were happy to see that the Warwick-Middletown area has a ton of outside activities you can check out, and lots of food on offer at places that have lots of outdoor seating.  Best of all, you can get to some of these towns on public transportation – so plan a little time away, like we did, and check out some of the cool things to do and eat in Warwick, Middletown, and beyond.