We love trying out all different kinds of restaurants in New York, so much so that we're not letting COVID stop us.  We're continually seeking out places that are new to us and are offering outdoor dining so that we can safely sample all kinds of foods.  To that end, we recently went to two Italian places that we want to feature today – one very old-school place in Brooklyn and one much newer place in Manhattan.  We ate a lot of delicious things that we're going to show you here, but be warned that there's some images of meat here.
If you head all the way down to Coney Island, just a few blocks from the ocean, you'll come upon Gargiulo's, which has been open since 1907.  There's a lot of classic Italian-American dishes to be had here, so we tried a bunch of things – first, this hot antipasto dish, made up of mozzarella-stuffed fried eggplant and zucchini, topped with artichoke strips and roasted red peppers.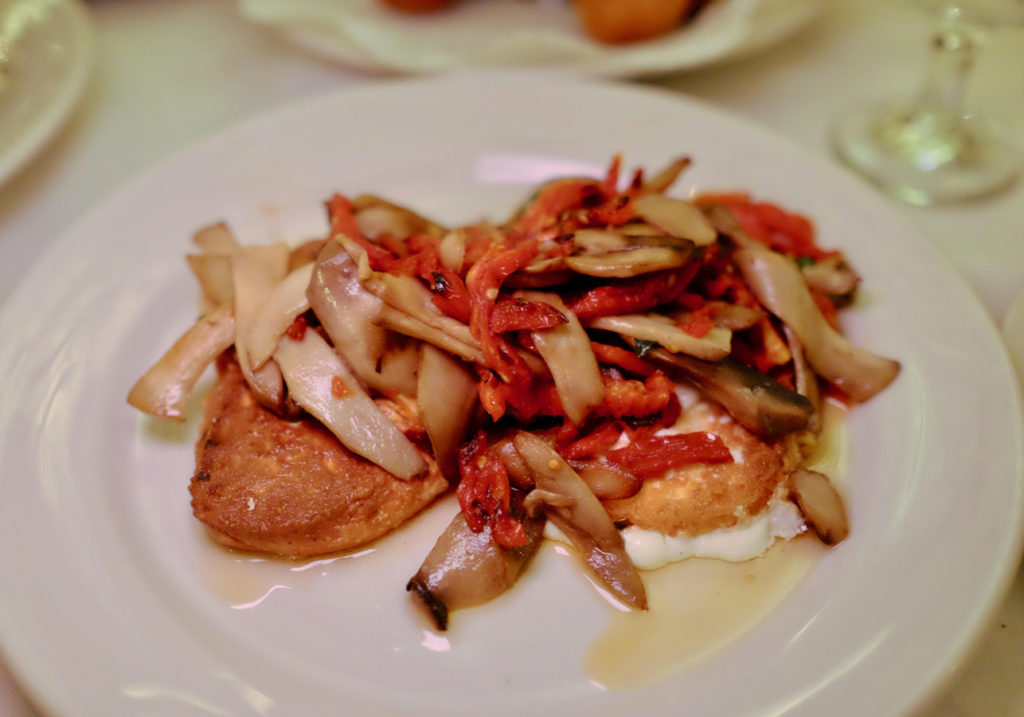 We also shared the rice and spinach balls …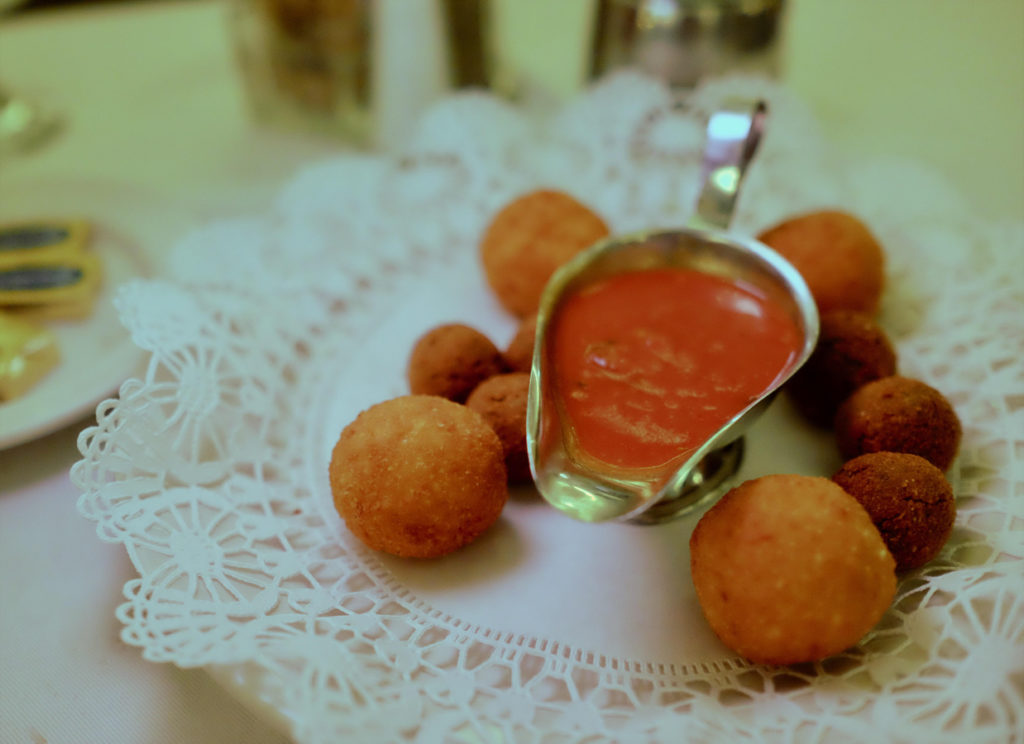 … and the soup of the day:  an onion broth topped with mozzarella garlic bread.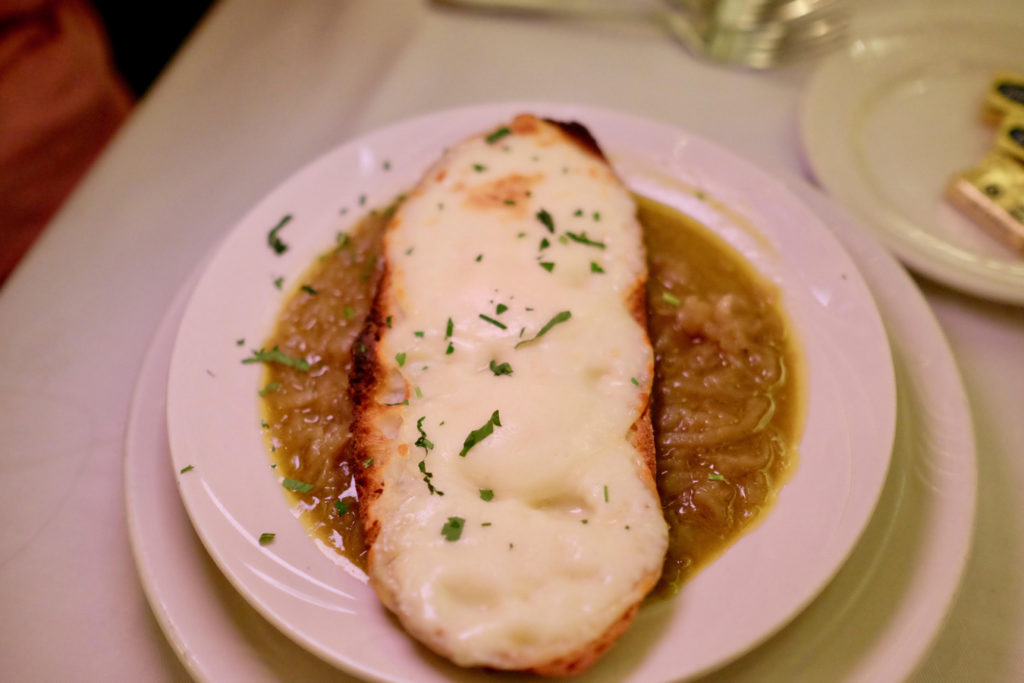 Then Miriam had their eggplant parmigiana.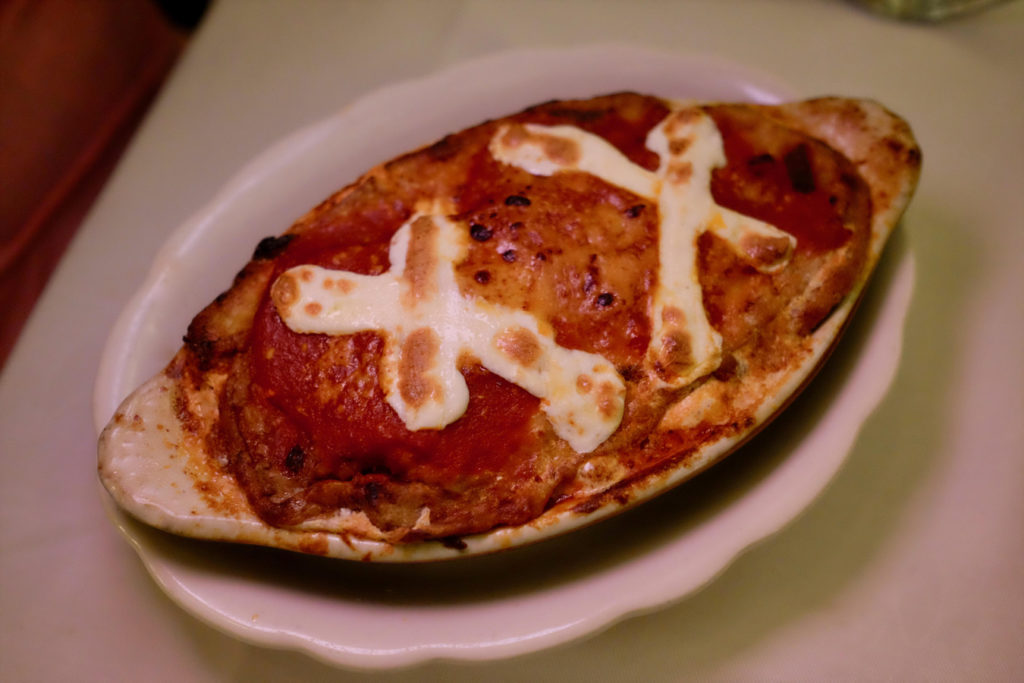 Cyril tried the veal marsala …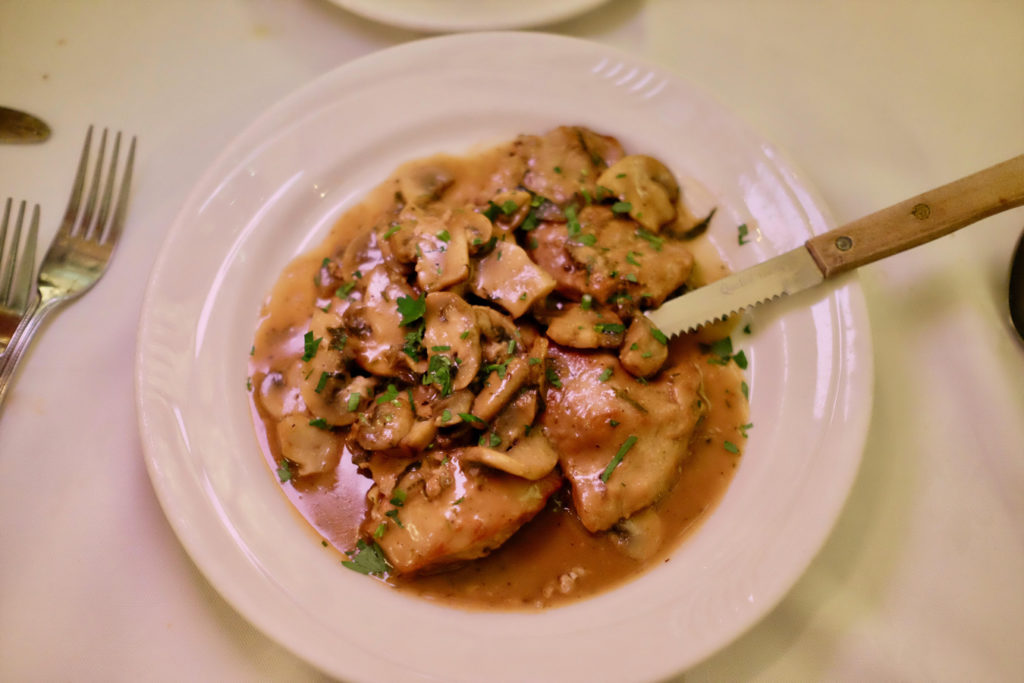 … and a side of the fettuccine verdi, topped with a pink mushroom sauce.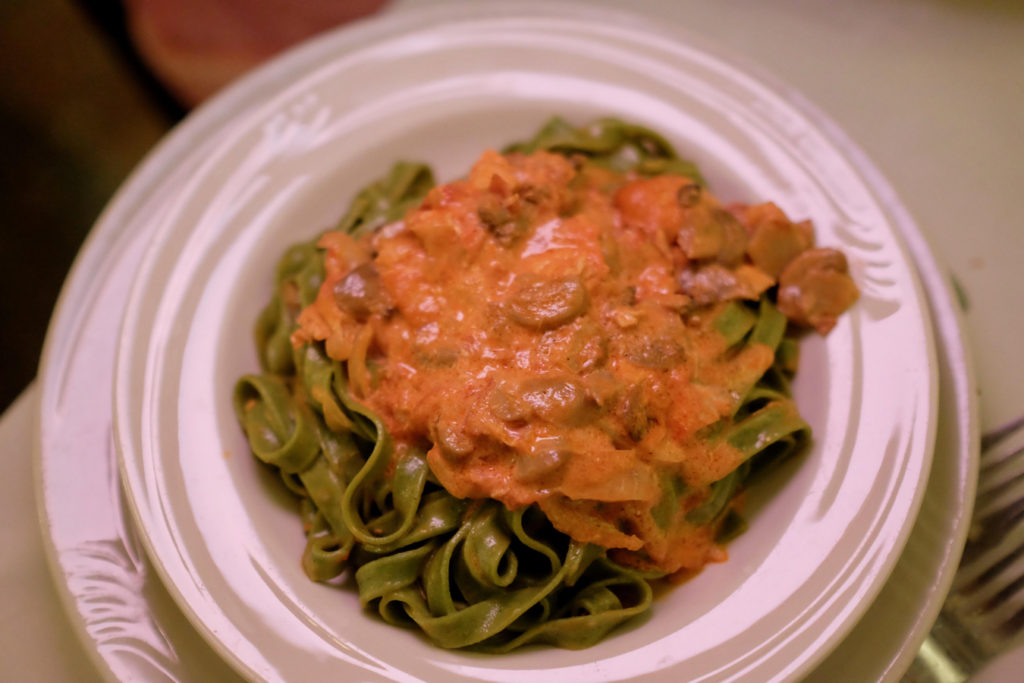 And finally, we split a cannoli.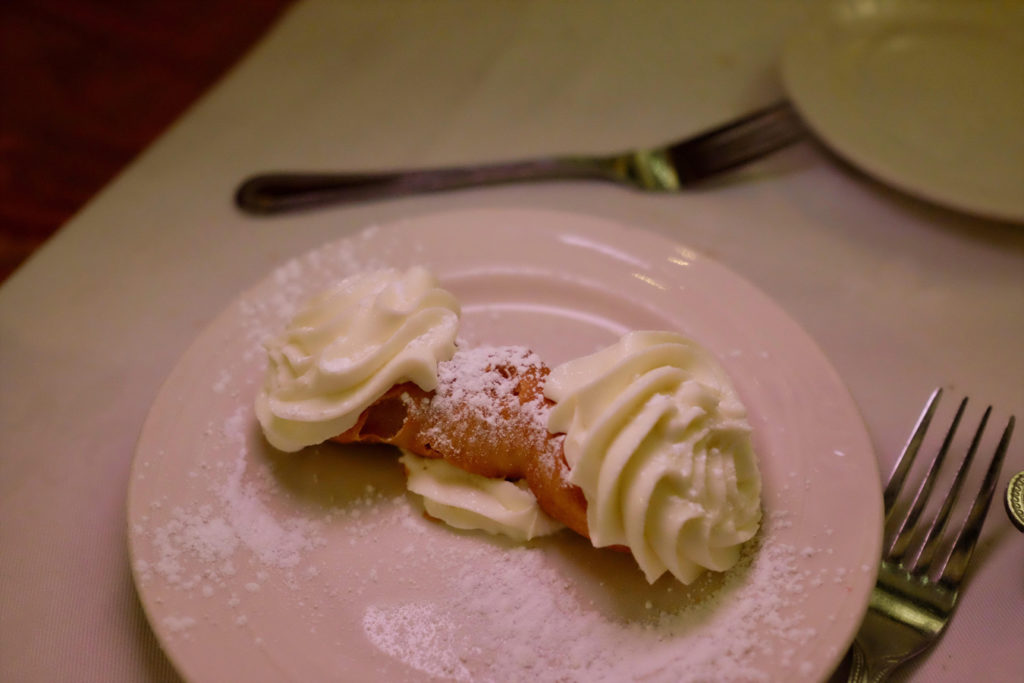 Of course we love classic red sauce joints, but we also decided to try something a little more modern, so we headed up to Piccola Cucina Estiatorio.  The restaurant is one of three Piccola Cucina locations in Manhattan (plus there's a fourth in Ibiza), and this one focuses its menu on Sicilian food.  We got another eggplant parmigiana there, but this one was a little different than what we were used to:  each eggplant slice was folded in half, with ricotta cheese in the middle, and the whole thing was topped with a pink sauce and Parmesan cheese.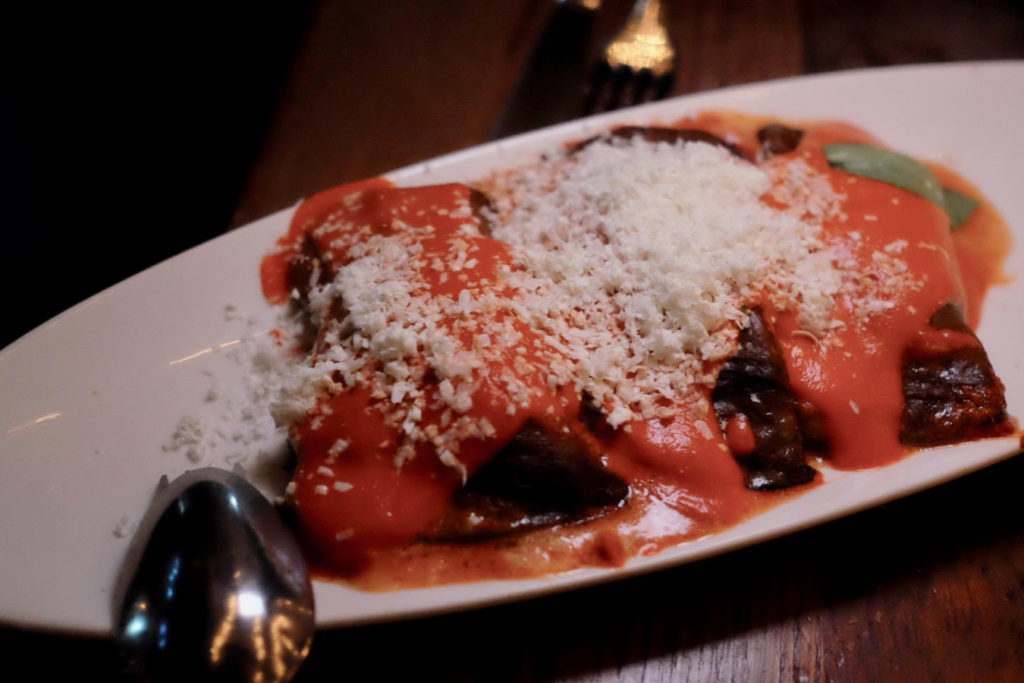 We also split some mozzarella en carrozza, which is mozarella sandwiched between two slices of bread and then fried.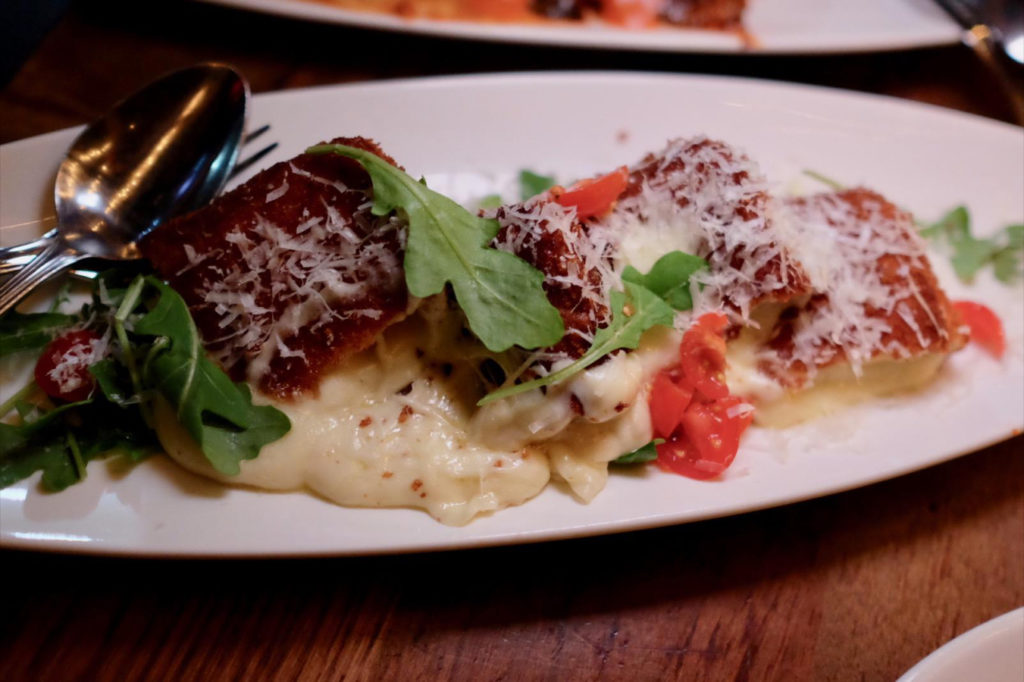 Then Miriam had the bucatini cacio e pepe: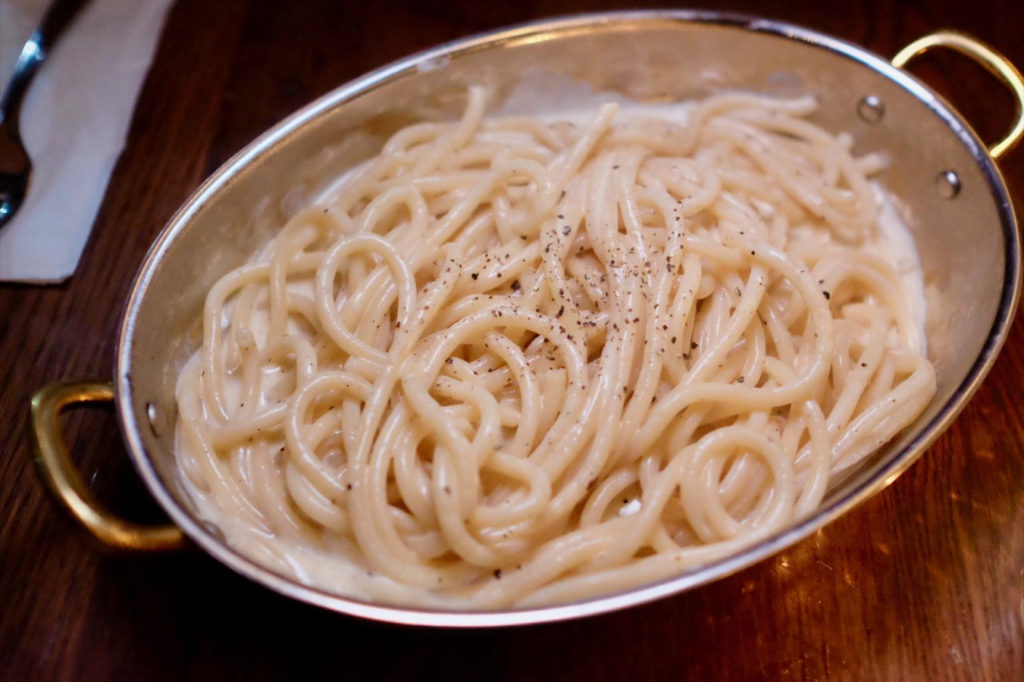 While Cyril tried the fusilloni, with lobster in a burrata cheese and tomato sauce.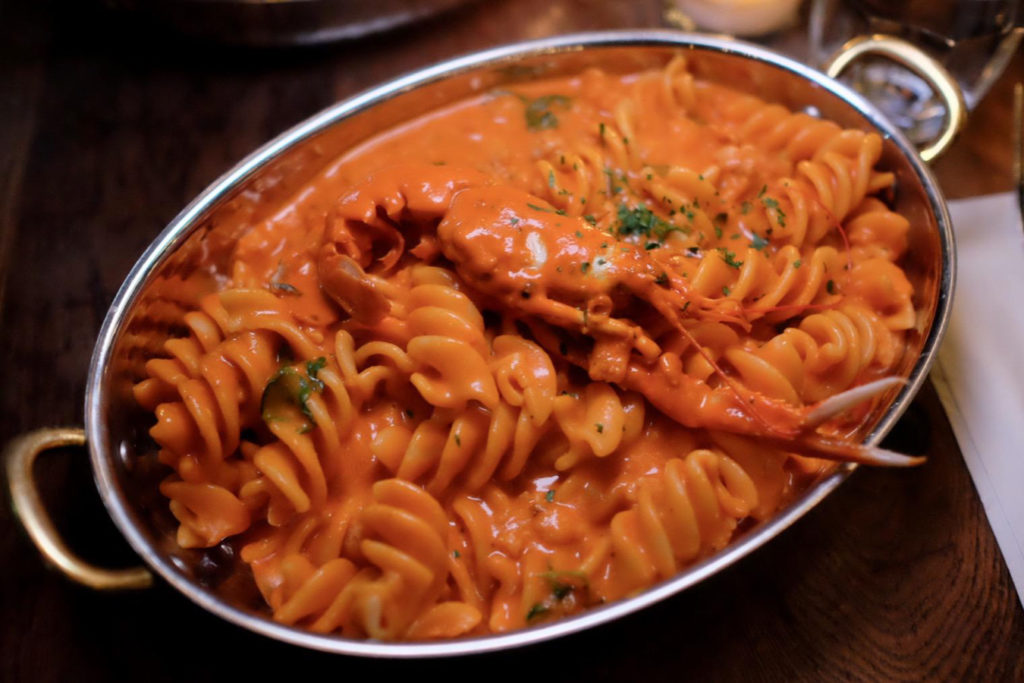 And we finished off with some panna cotta topped with a passion fruit sauce.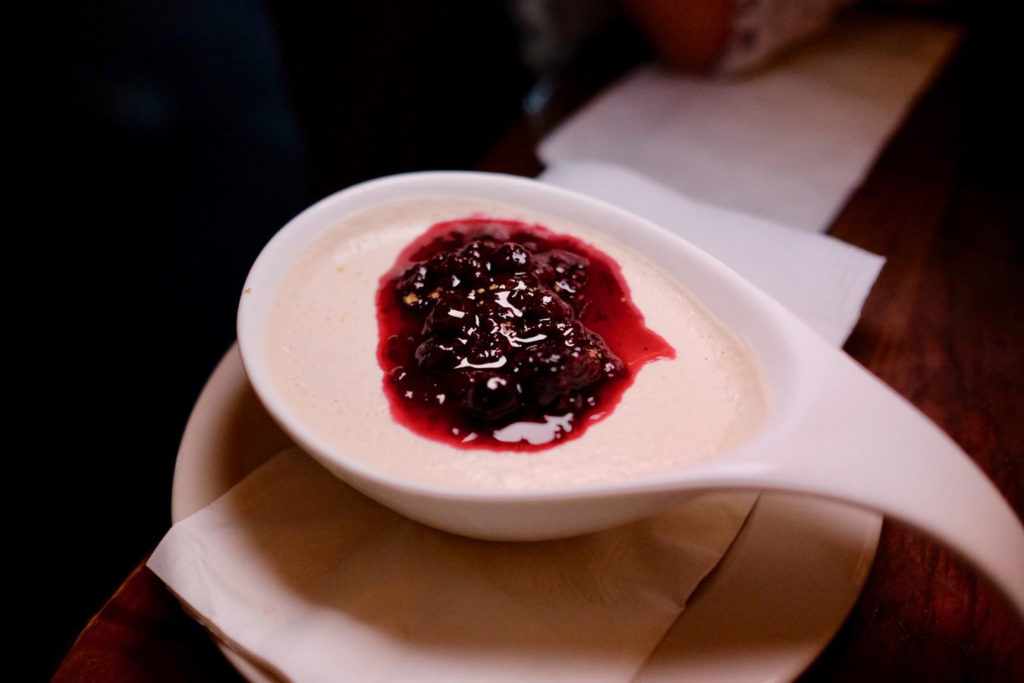 You can see that we got a huge variety of delicious Italian foods:  at Gargiulo's, we had a bunch of classic Italian-American staples, and at Piccola Cucina we sampled some updated versions of pastas and other dishes from Italy.  We got two different experiences, plus a very long subway trip almost to the beach, and both places were interesting because they encompass the wide variety of Italian food you can get in this city.  The two restaurants have outdoor dining going on right now, so if you want to get out of the house and try something new, we'd definitely recommend these two spots.