Two nights ago, as we were watching the still-contested returns of the very close presidential race on Election Day, we decided that we needed some comfort food to get us through the night.  We turned to this recipe from the New York Times:  baked orzo, which is a more elegant take on a classic baked ziti.  The orzo elevates the dish, and the spinach and cannellini beans we added make it a little healthier than you might expect – but rest assured, it also has the cheese and red sauce that you expect from a baked pasta dish.  It's pretty easy to make as well, especially if you use jarred marinara sauce, but we'll also show you how you can make this entirely from scratch if you choose.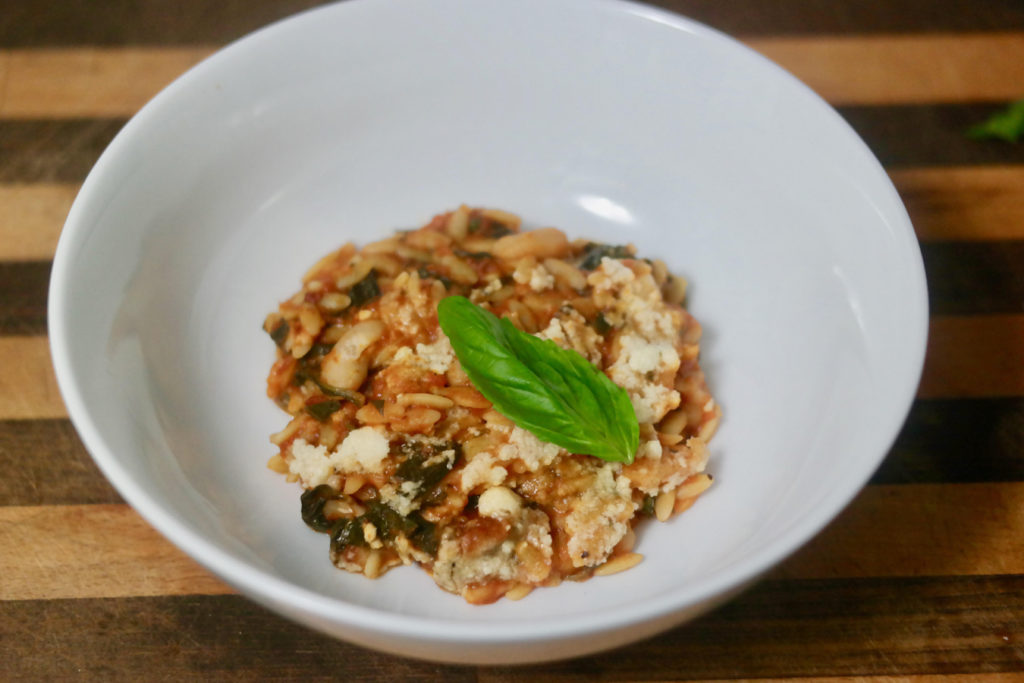 You'll need:
Orzo
Olive oil
Garlic
Red pepper flakes
A 5-ounce bag of spinach
Basil
A 15.5-ounce can of cannellini beans
Mozzarella cheese
Parmesan cheese
A large jar of marinara sauce, or if you want to make the sauce yourself gather:

A 28-ounce can of crushed tomatoes
An onion
A carrot
Celery
If you're planning for some homemade sauce, you can start that now by following the first two steps in this recipe.  You'll also want to measure out a cup of orzo to cook and then drain it.  While you're waiting on the sauce and pasta, finely chop 2 cloves of garlic and cook them, plus a sprinkling of red pepper flakes, with a tablespoon of olive oil in a large, oven-safe skillet over medium heat.  Add in the spinach, along with salt and pepper, and cook just until it wilts.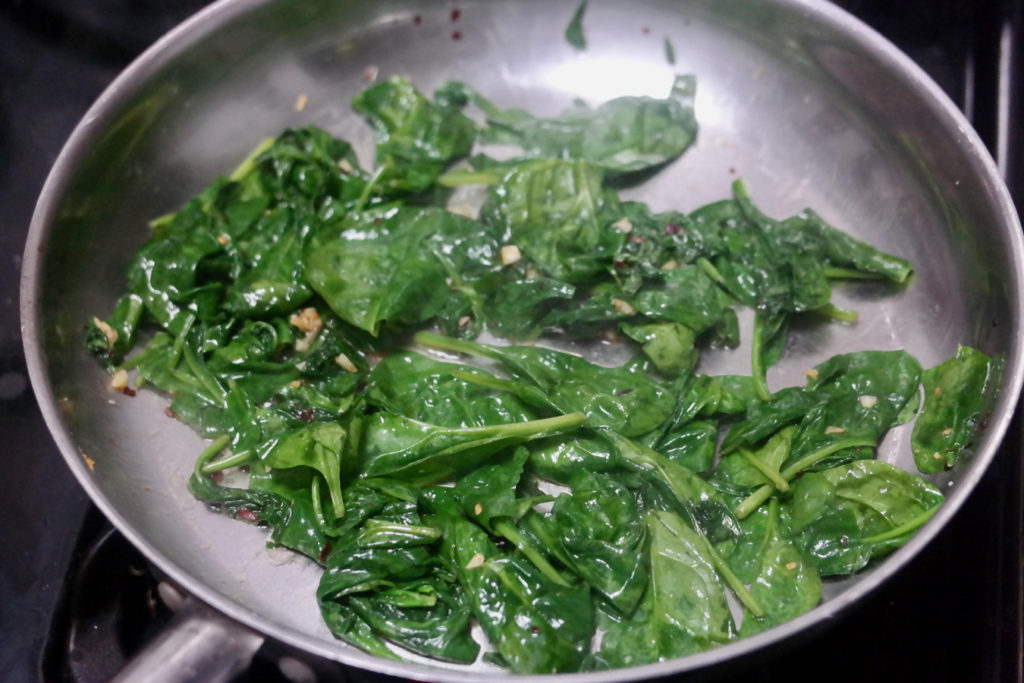 Pour in the marinara sauce, half a cup of torn basil leaves, your cannellini beans, and more salt and pepper and bring to a gentle simmer.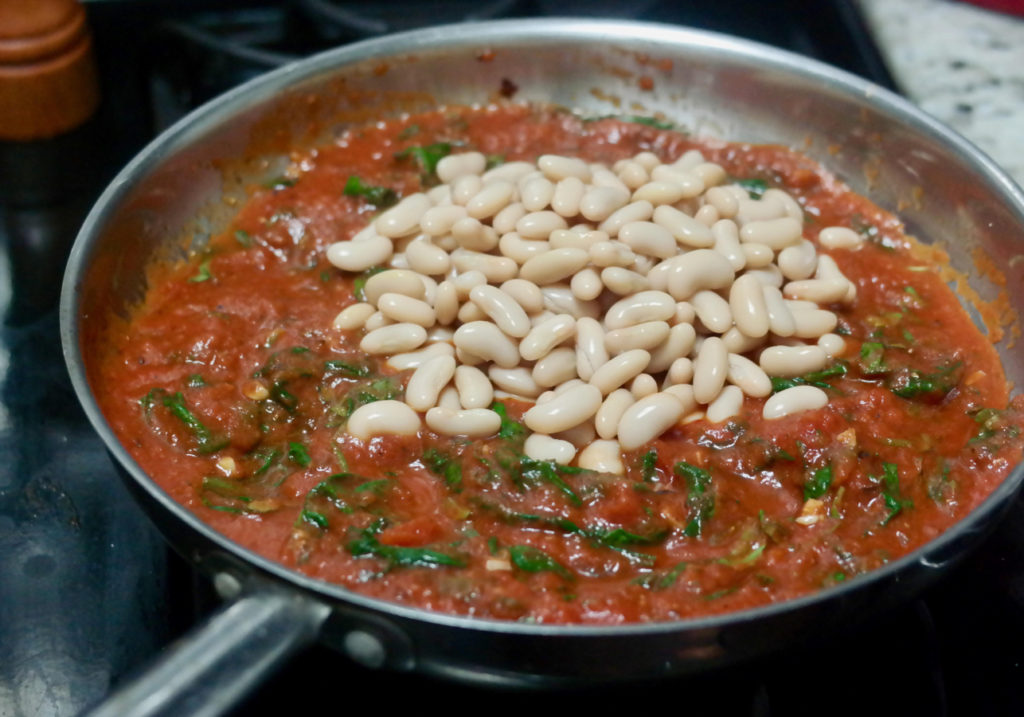 When your orzo is done, stir it in.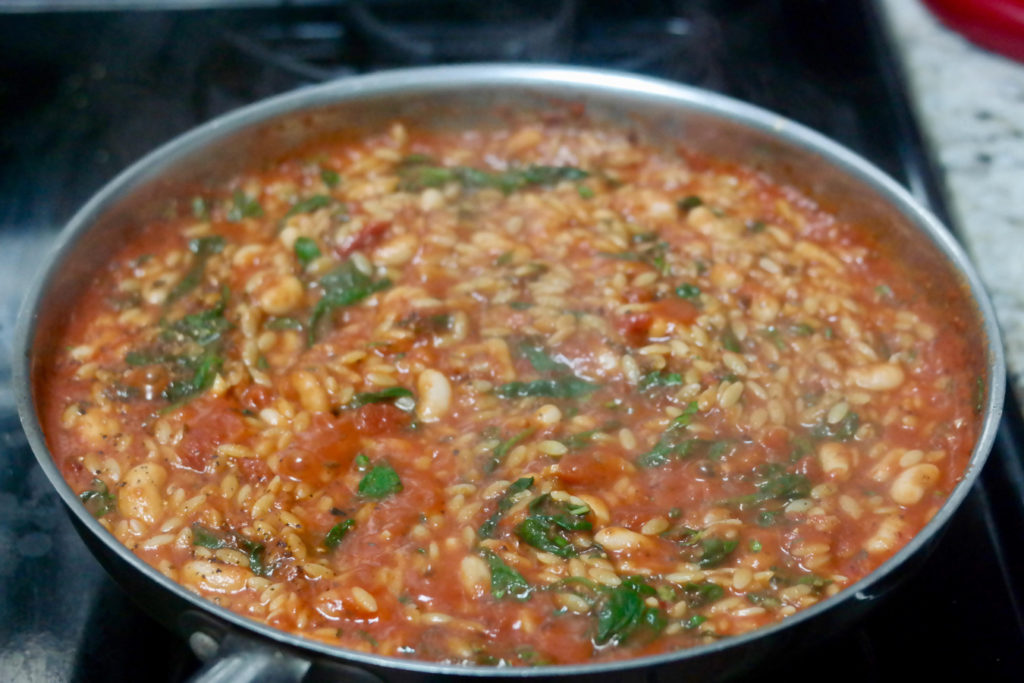 Shred a cup of mozzarella and mix that in as well, then grate 1/3 cup of Parmesan and sprinkle it over everything.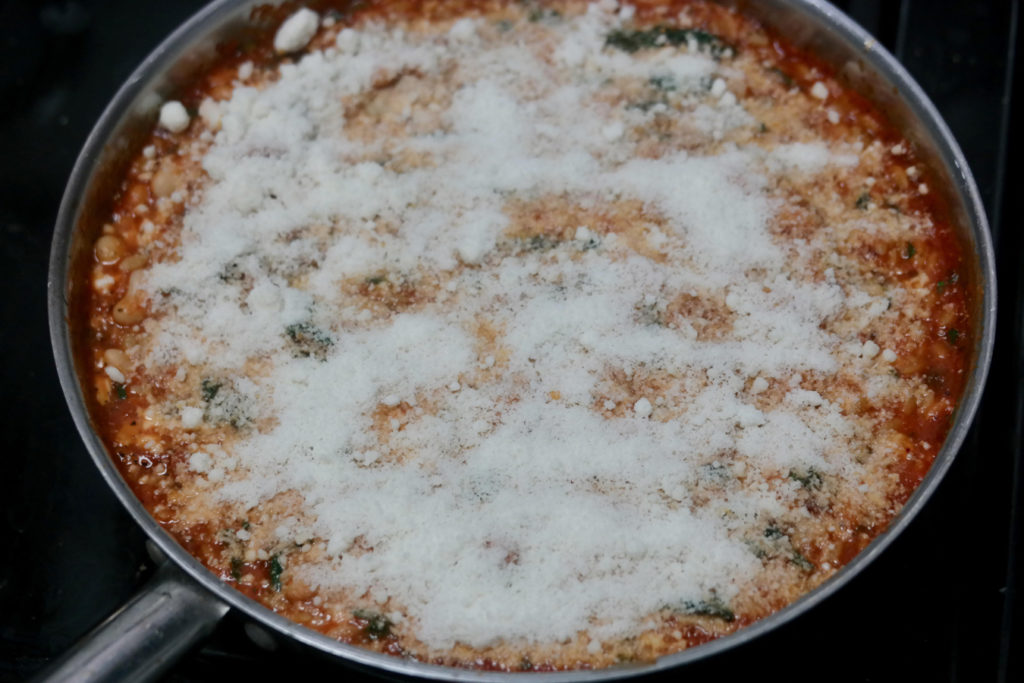 Transfer the skillet to the oven and bake at 375°F for 20 minutes.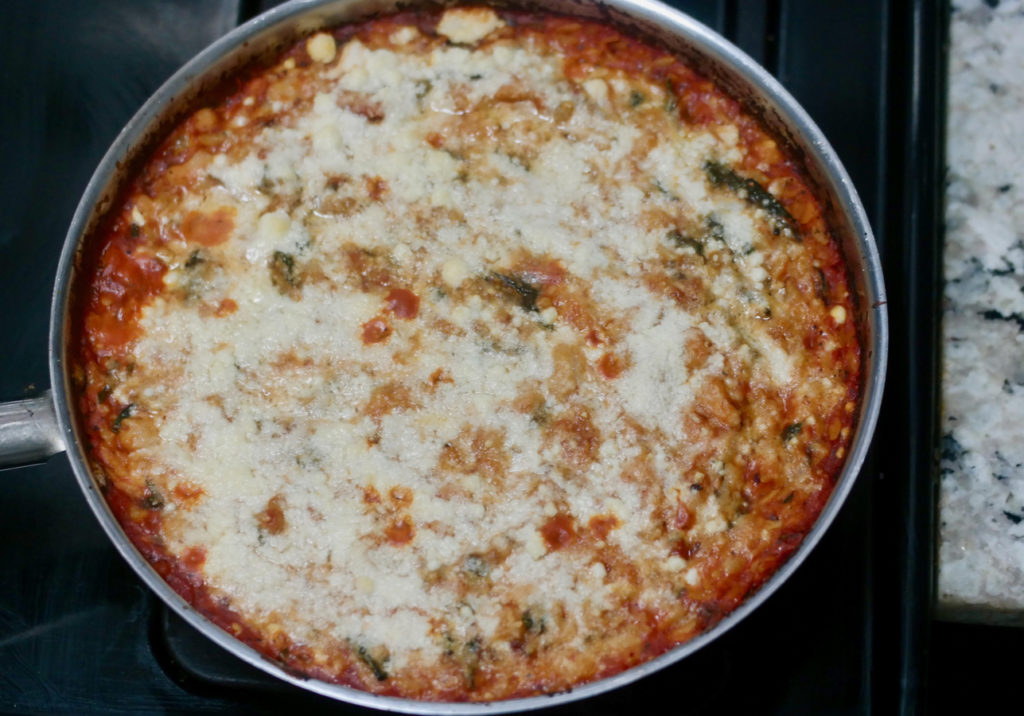 Then you can scoop some pasta out and serve with extra basil leaves.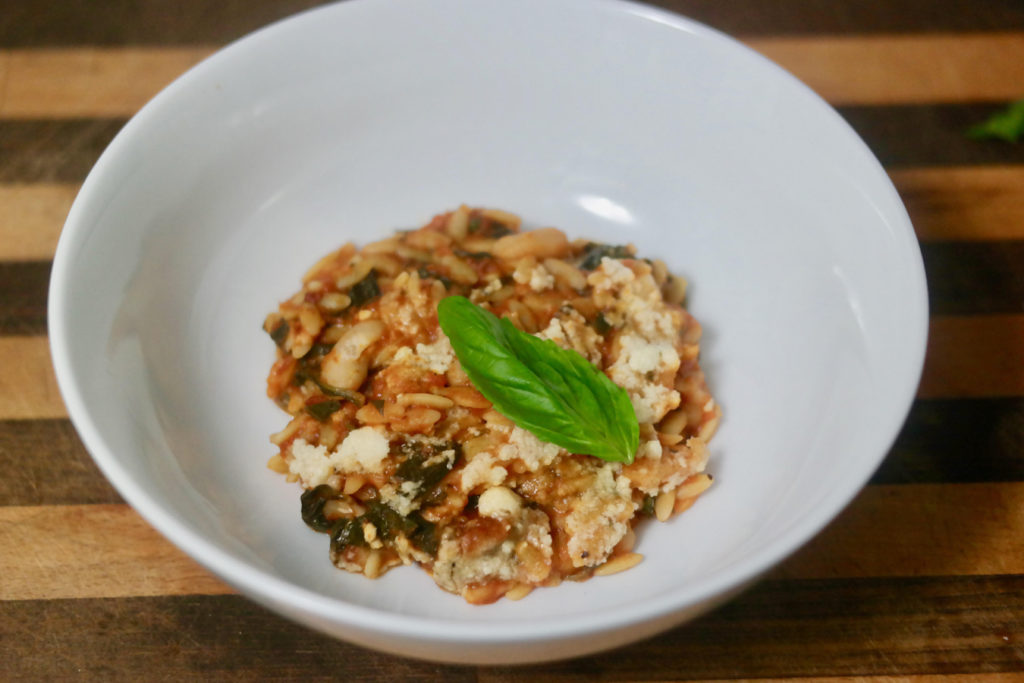 Like we said:  easy!  You just have to shred and grate some cheeses, and make the sauce if you're feeling like you want an entirely homemade recipe, and then the garlic, spinach and beans cook quickly and you only have to stir and bake to have yourself a nice warm meal.  This orzo has all the tasty elements of baked pasta:  lots of cheese and a nice marinara sauce paired with some pasta, but the spinach and beans give it a healthy glow to offset (maybe) the richness of these ingredients – plus we liked that the orzo made it a little unusual and interesting.  So if these uncertain times make you crave some comfort food, we think this recipe is a good compromise between nutritious and delicious food.