When you saw the name of this recipe, you probably thought it was some kind of curry – something made with a coconut milk sauce, perhaps.  But in fact, this dish here (based on a recipe we found in Bon Appétit) uses toasted coconut flakes, which you might not otherwise think to mix with noodles.  Add in some nuts and a bunch a vegetables, all in a great umami sauce, and while this is definitely not what we expected when we first read the title, we were pleasantly surprised at the outcome.  It's fairly easy to make this dish, and it also happens to be vegan, so if you're looking for an interesting and not too difficult noodle dish to mix in with your regular meal rotation, this one is perfect!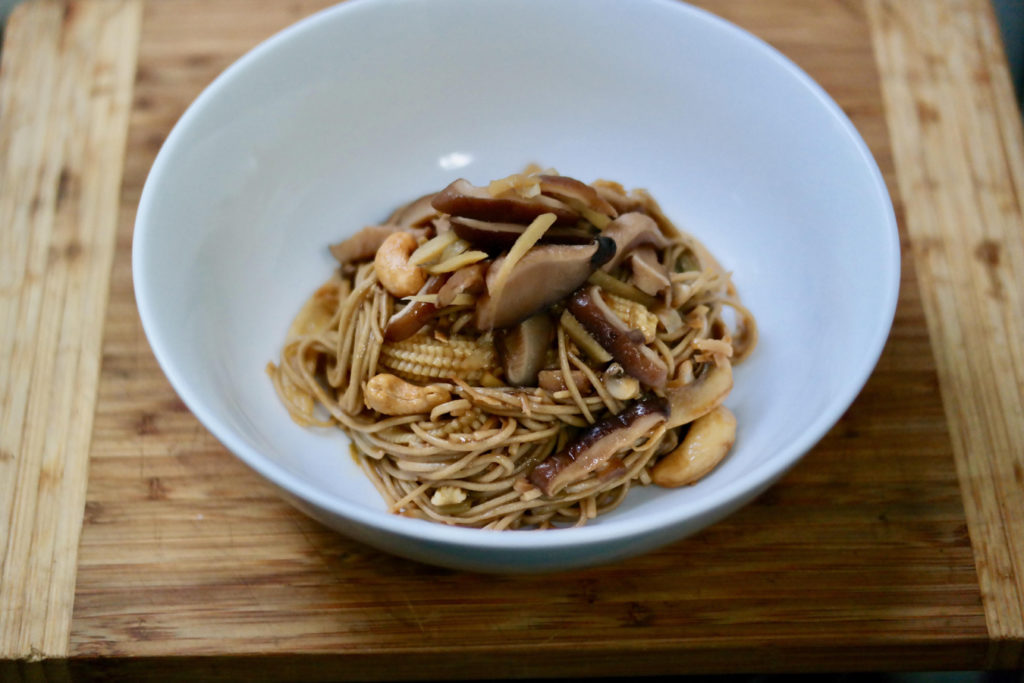 You'll need:
Sugar
Vinegar
Soy sauce
12 ounces of mushrooms
A piece of ginger
Cashews
Unsweetened coconut flakes
8 ounces of soba noodles
Brown sugar
Vegetable oil
A can of baby corn
An 8-ounce can of green beans
To start, measure 1/2 cup of vinegar, 2 tablespoons of soy sauce and 1/3 cup of water into a small pot and warm over low heat.  Stir in 2 tablespoons of sugar, then add in a handful of mushrooms.  Cut off a 5-inch piece of ginger, peel it, and slice it into thin strips, then place about half of the ginger into the pot as well.  Once everything comes to a simmer, keep the pot on the stove to cook for about 5 minutes, then remove it from the heat and set aside.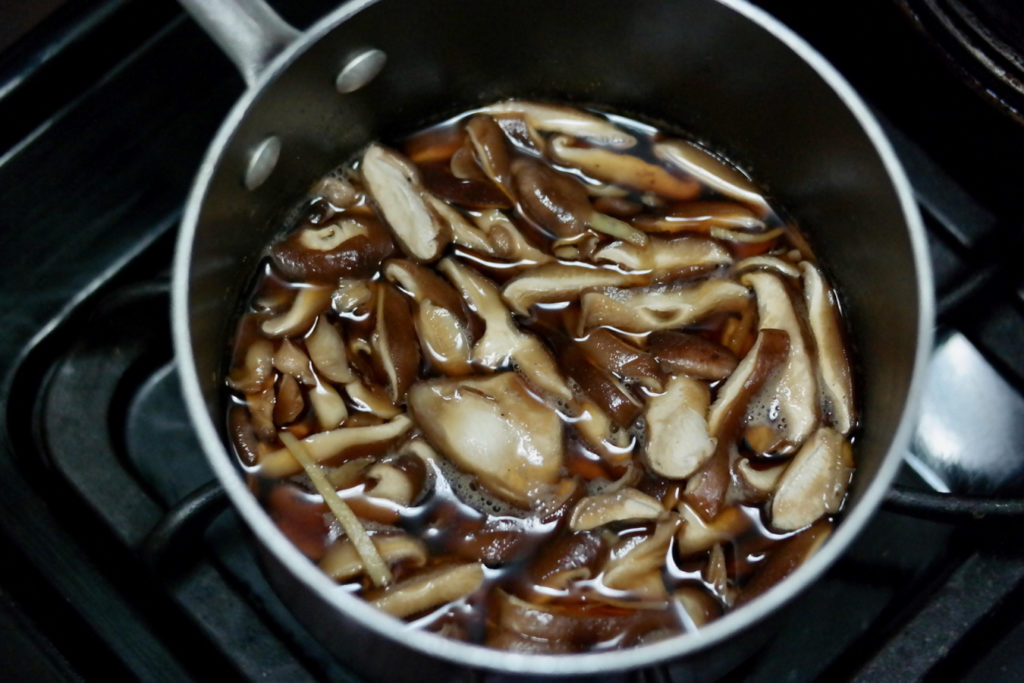 Now measure out 1/2 cup each of cashews and coconut flakes.  Spread them out on a baking sheet and toast at 350°F for 7 minutes, then remove the coconut from the sheet but roast the nuts for another 5 minutes.  Set these aside as well.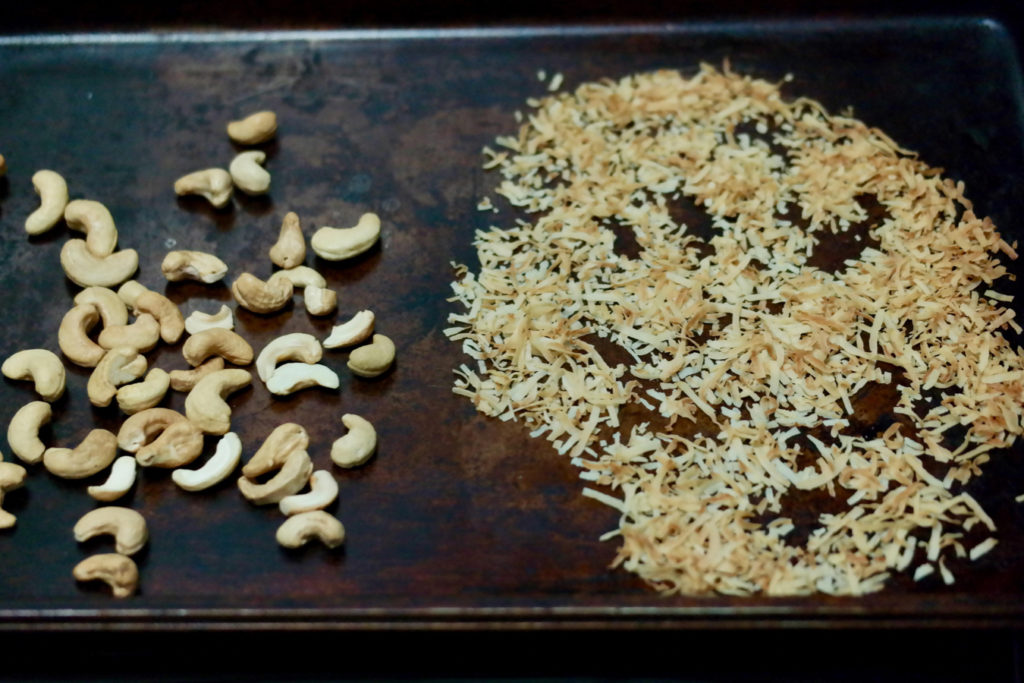 Cook your soba noodles, following the directions on the package, and while you're waiting warm 2 tablespoons of oil in a stock pot over medium heat.  Cook the rest of the mushrooms until they're browned, then place these aside in a bowl.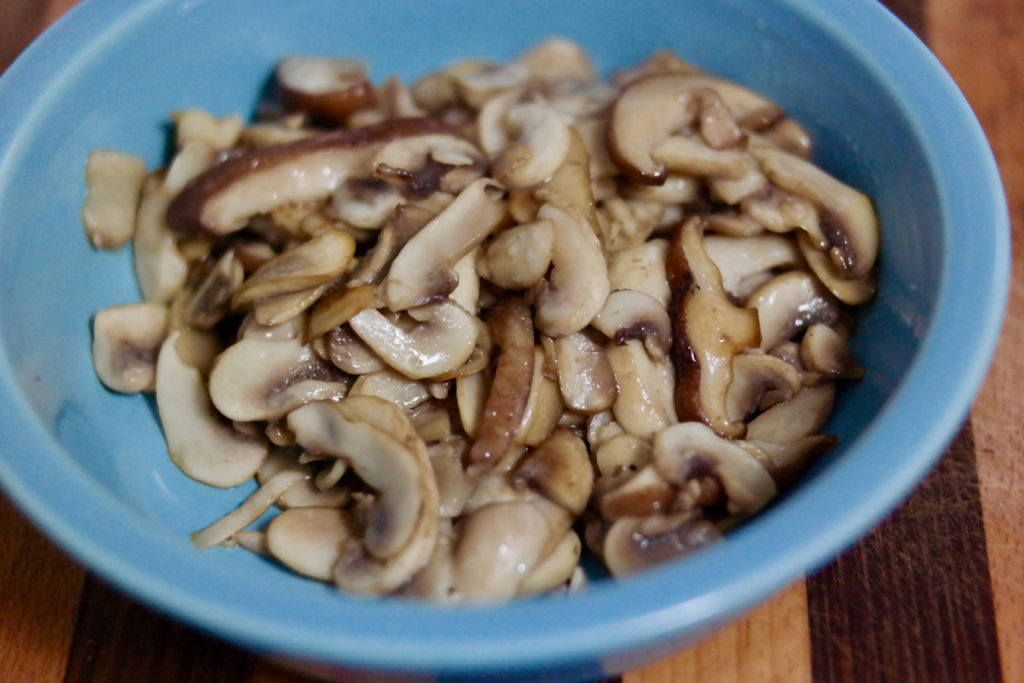 Place another tablespoon of oil in the pot and warm over medium heat.  Drain your green beans and take out 12 baby corns, slicing them in half.  Cook these vegetables, plus the rest of your ginger, for about 5 minutes, until they're softened.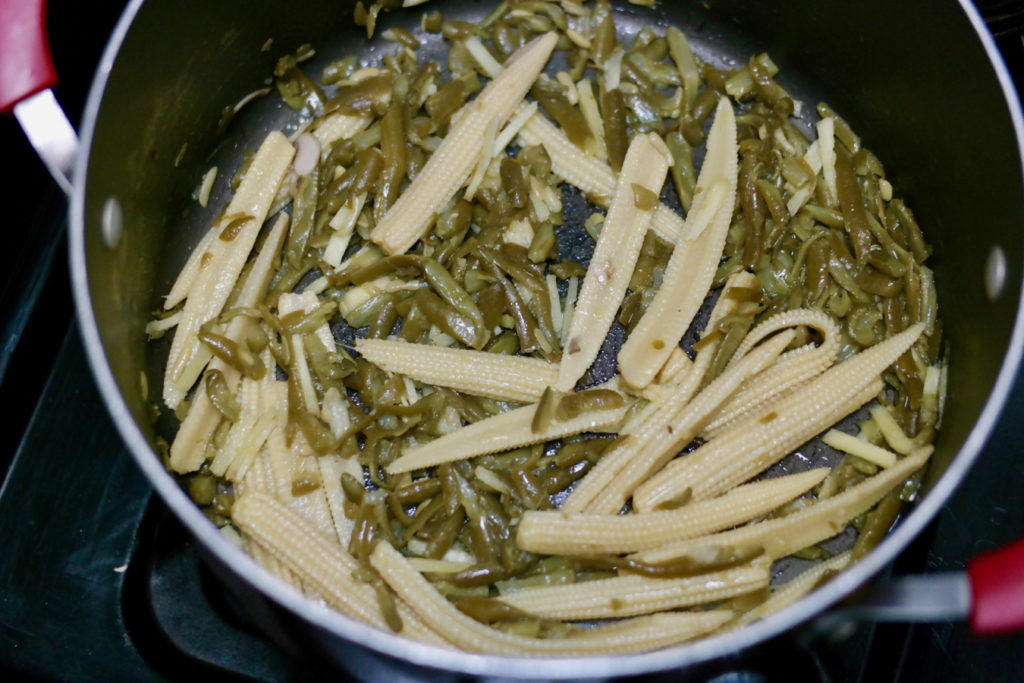 With the heat turned to low, add in the mushrooms and cooked soba noodles.  In a bowl whisk together another 6 tablespoons of soy sauce with 2 tablespoons of brown sugar, then stir in 2 tablespoons each of vegetable oil and vinegar.  Pour this over the noodles and mix well.  Finally, stir in the cashews and coconut.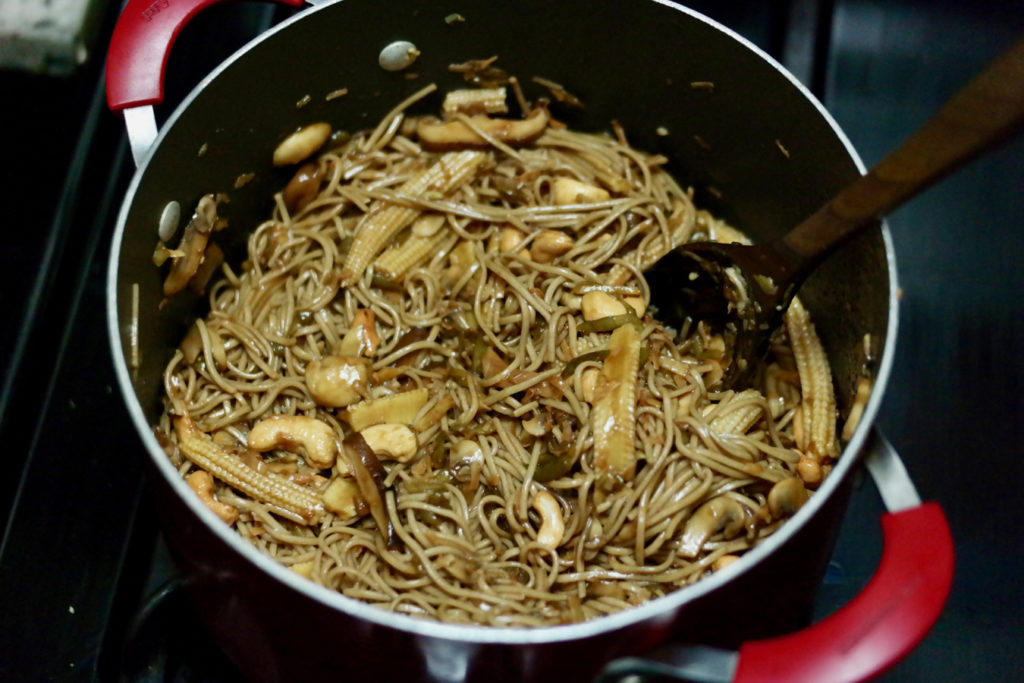 Now strain the mushrooms you set aside at the beginning.  Dish up the noodles and serve with these extra mushrooms on top.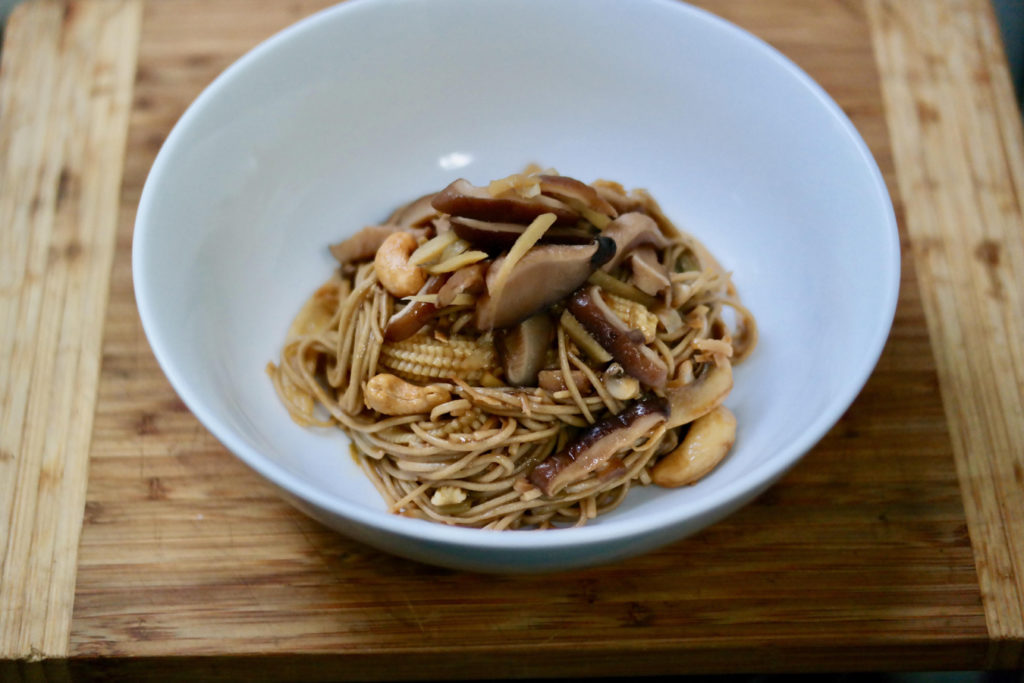 There's a ton of different flavors in these noodles, and if you're thinking that there's just too much going on, don't be worried:  the veggies and soy sauce-soaked mushrooms pair well with the wheat-y soba noodles, and the nuts and coconut add in a rich, toasty crunch.  All of these things paired with a sweet soy sauce make for an excellent vegan noodle dish that you can throw together in about half an hour.  We love searching out new ways to make noodles, and this one was made with ingredients we might never have thought to pair together – so if you're feeling adventurous about your noodles, try this recipe out.