Burrata is the hot new food right now:  it's popping up on restaurant menus, it's all over Instagram, and there's a good reason for that.  Burrata is ball of mozzarella with a stracciatella and cream mixture inside, so it's essentially cheese wrapped in more cheese, and what's not to love about that?  We've tried burrata before while eating out but we'd never had it at home until we were inspired by this recipe in the New York Times.  We adapted it for ourselves and honestly, while it's a fancy pasta it's also very easy to make – probably the hardest part is finding the burrata, since it's still not super common in grocery stores, but if you find a place that has a good cheese selection they'll probably have it.  So let's get cooking!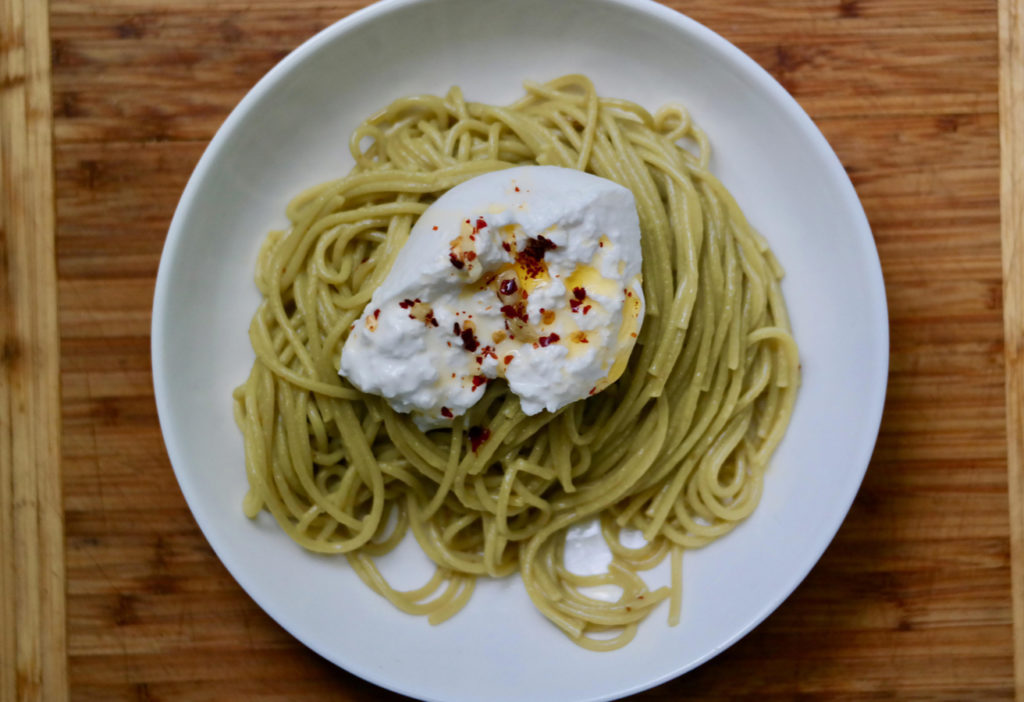 To make this, you'll need:
Olive oil
Garlic
Red pepper flakes
A 12- or 16-ounce package of spaghetti
A 8-ounce package of burrata (we were able to find some from BelGioioso)
Of course you'll want to boil your spaghetti, and while you're waiting slice up 10 garlic cloves thinly.  Measure out 2/3 cup of olive oil into a large skillet and warm it over low heat, then add in the garlic and a generous sprinkling of red pepper flakes.  Cook all of this for at least 10 minutes, until the garlic is softened.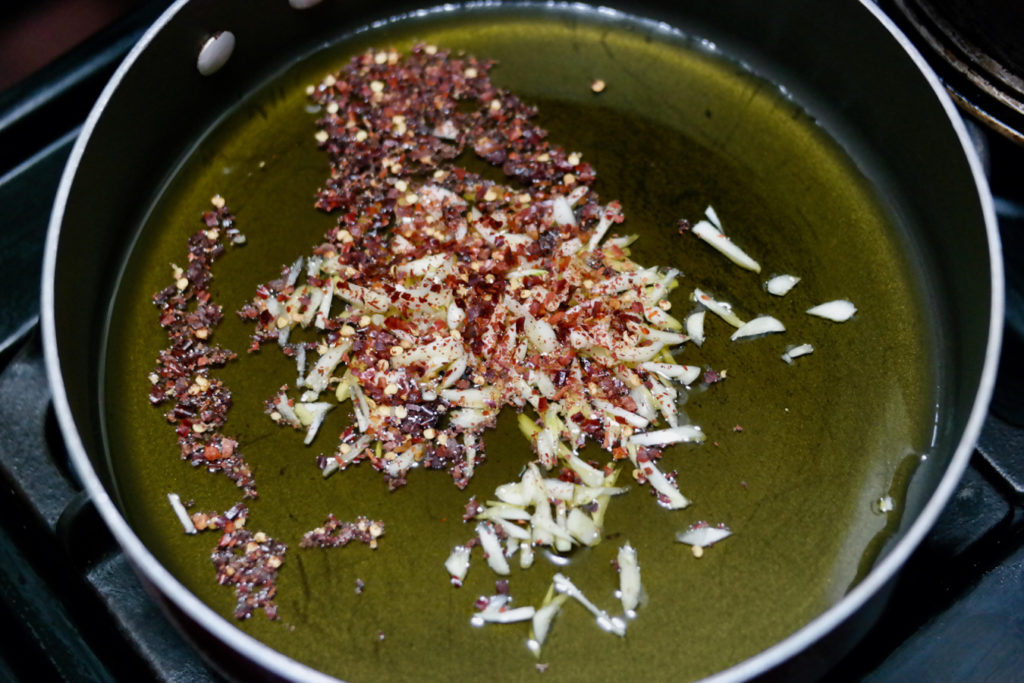 Once the pasta is cooked and drained, give the olive oil on the stove a good stir and scoop out a few spoonfuls of the mixture to set aside.  Pour the rest over the pasta and let it evenly coat all the noodles.  Dish up the pasta into four bowls and top each one with half a ball of burrata, then drizzle the remaining olive oil over top.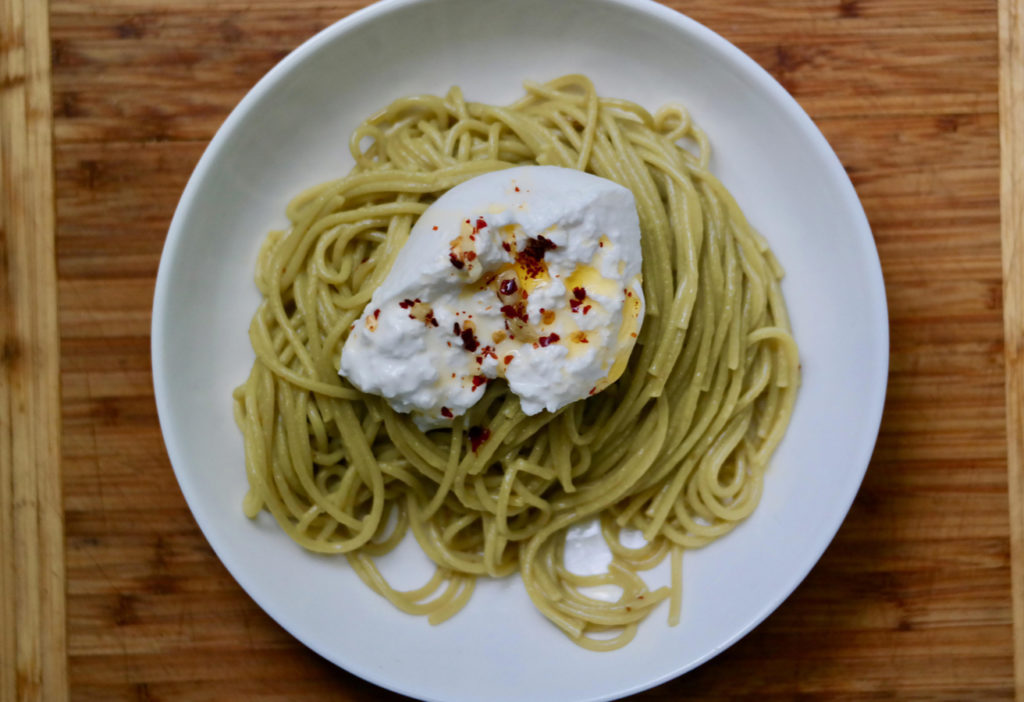 And that's it.  That's all you need to do to get a tasty, fun, unique pasta that feels fancy but really cooks up with pretty minimal effort.  The burrata is a little splurgy because it's on the expensive side, but all told it's an affordable luxury and makes for a really interesting meal.  It's a departure from your typical pasta dish, and since it's so quick to make you really can't say no to trying this out.  We love how the simpleness of the olive oil sauce helps the burrata shine, and once your cheese ball begins to ooze all over your pasta it's an amazingly rich and delicious dish.  All in all, we think this is a perfect pasta for if you want to feel fancy at home.