We'd like to take a break today from our usual recipe posts to highlight a few restaurants around New York that we've had the chance to check out lately.  We've been safely venturing out and dining outdoors to support some of our city's eateries, and so we want to show you two places we recently enjoyed.  These spots couldn't be more different in terms of what they serve:  one offers up cuisine from Russia and its surrounding countries, while the other focuses on lesser-known Chinese dishes that you probably won't find at your local Chinese counter.  But what they have in common is their neighborhood – the Lower East Side, where these two restaurants are just about half a mile from each other.  So we'll show you some of the delicious things you can eat at each place, but just be warned that there is some meat featured here.
Our first visit was to Tzarevna, which opened just about a year ago.  Most of their menu is centered around Russian food, so we got ourselves two different types of dumplings.  These are the potato vareniki that Miriam ordered …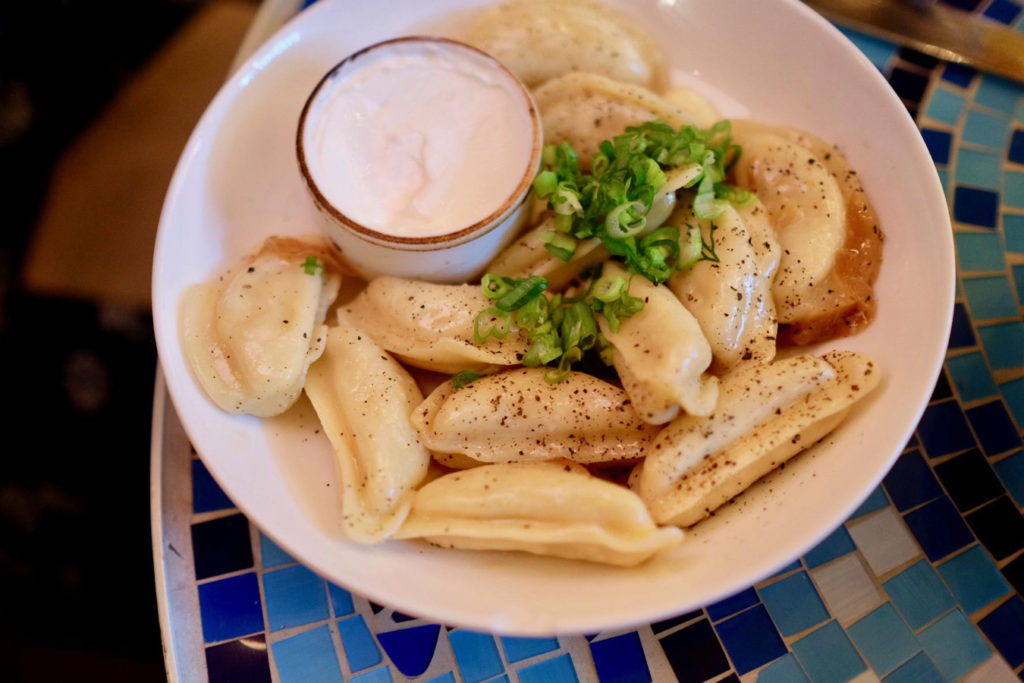 … and here are Cyril's Siberian dumplings, stuffed with veal and pork.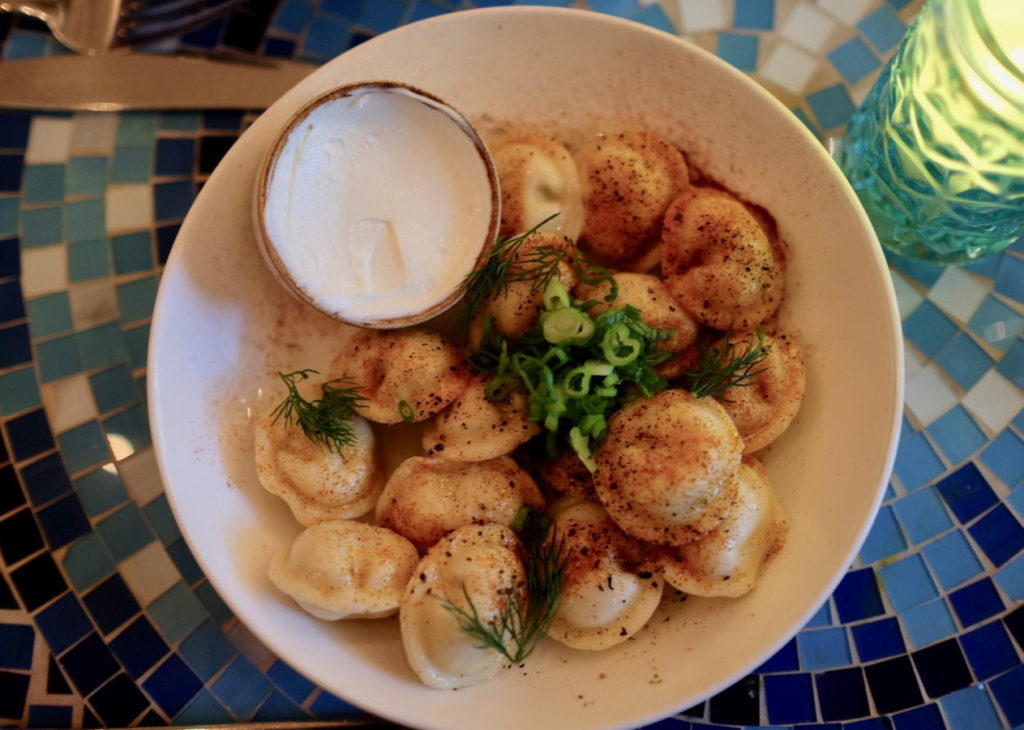 We also split a side of potatoes and mushrooms, topped with garlic, scallions, and dill.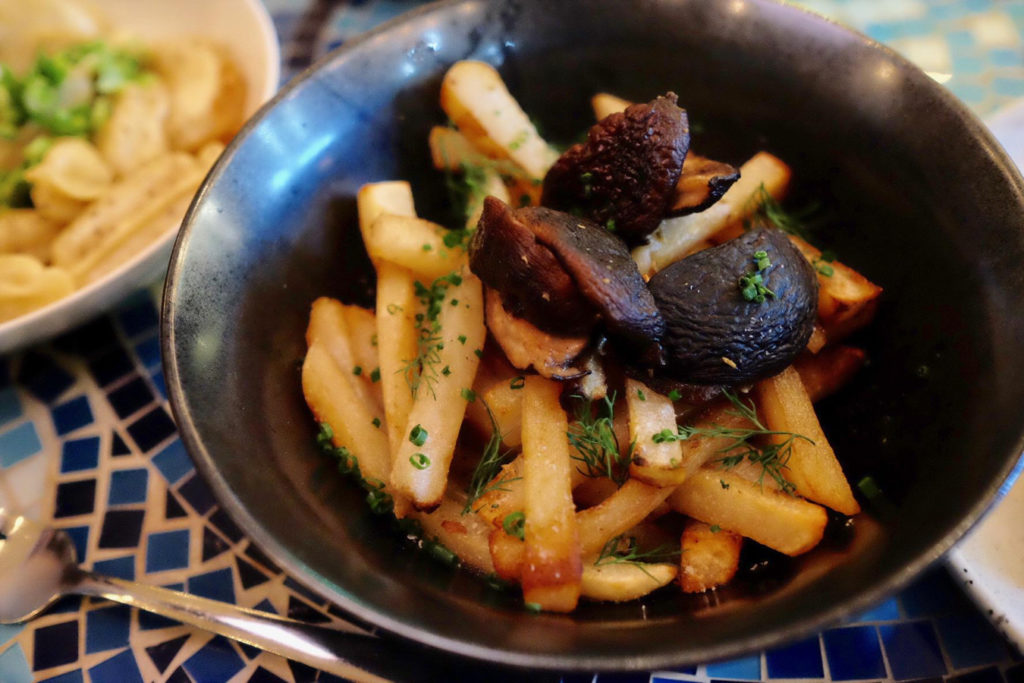 And of course we had to try the most impressive thing on the menu:  the khachapurri, a Georgian dish made from a cheese-filled piece of bread, with an egg cracked into the middle.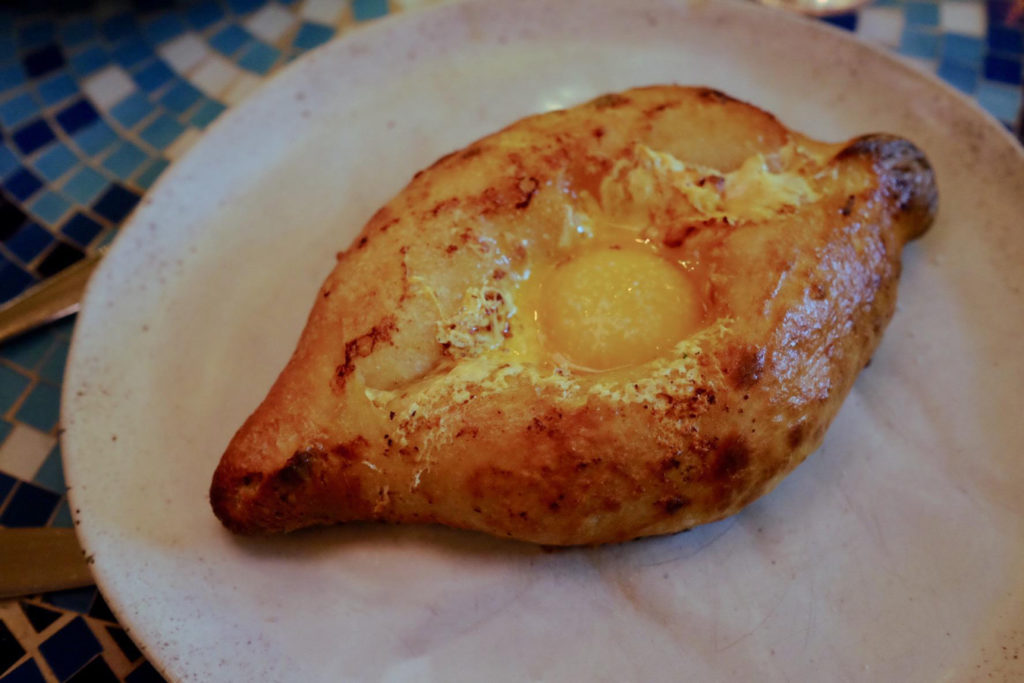 Now if you're looking for something a little bit different, you can head a few blocks south to where the Lower East Side meets up with Chinatown and check out Wu's Wonton King.  Everyone there seemed to be ordering giant feasts composed of many different dishes, so we thought we might as well do the same thing.  We ordered some dim sum in the form of these vegetable spring rolls …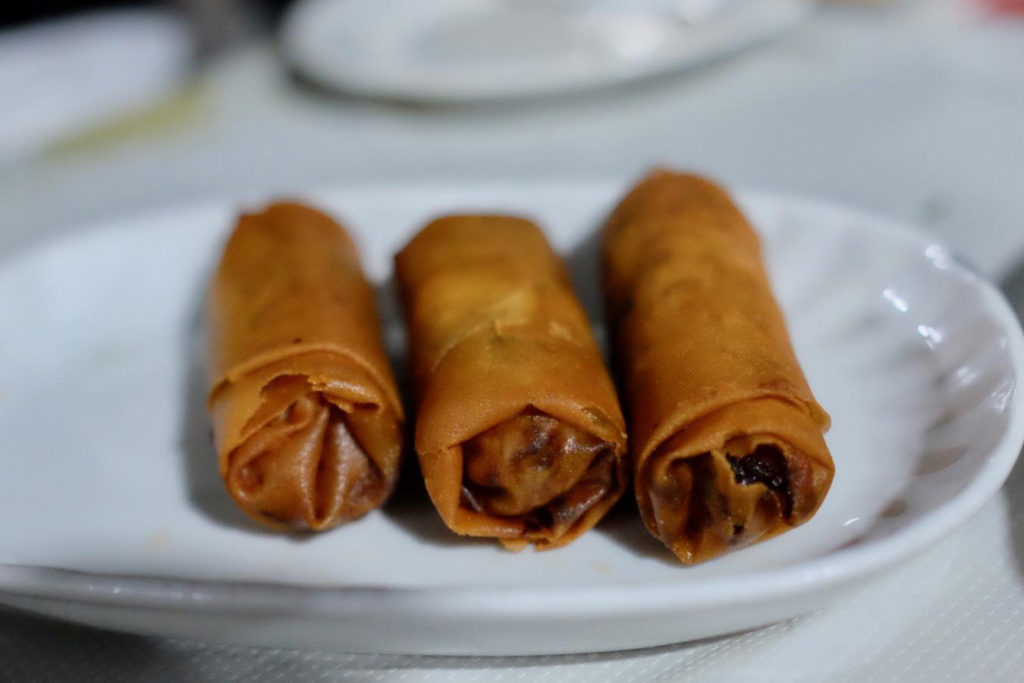 … plus some crispy tofu.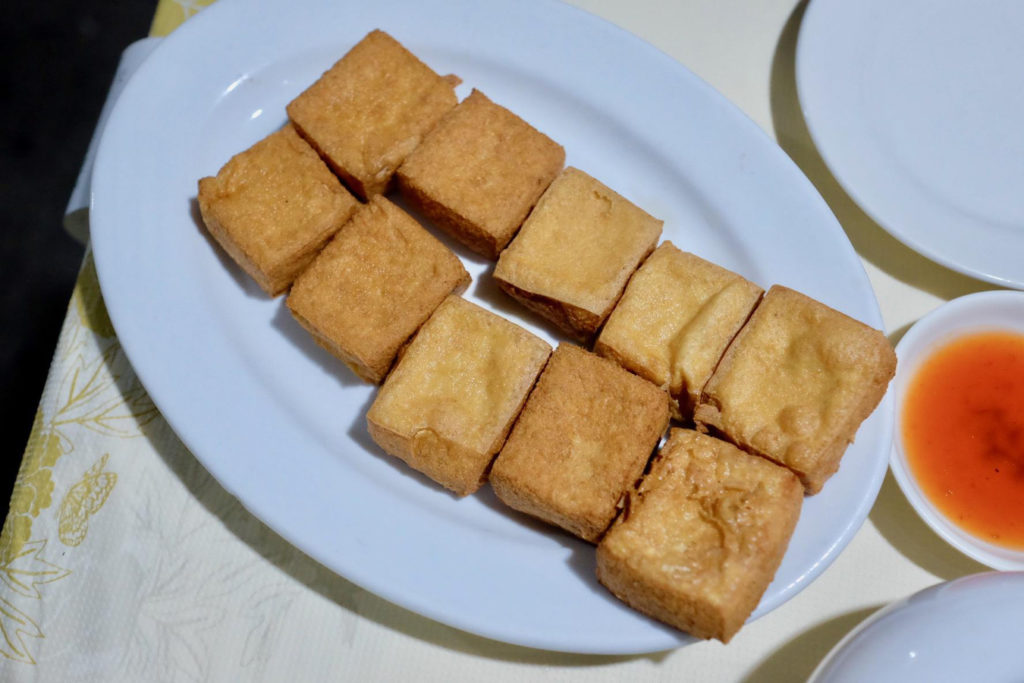 Cyril also got a bowl of their famous wonton soup – this one is shrimp, pork, and watercress in a bone broth.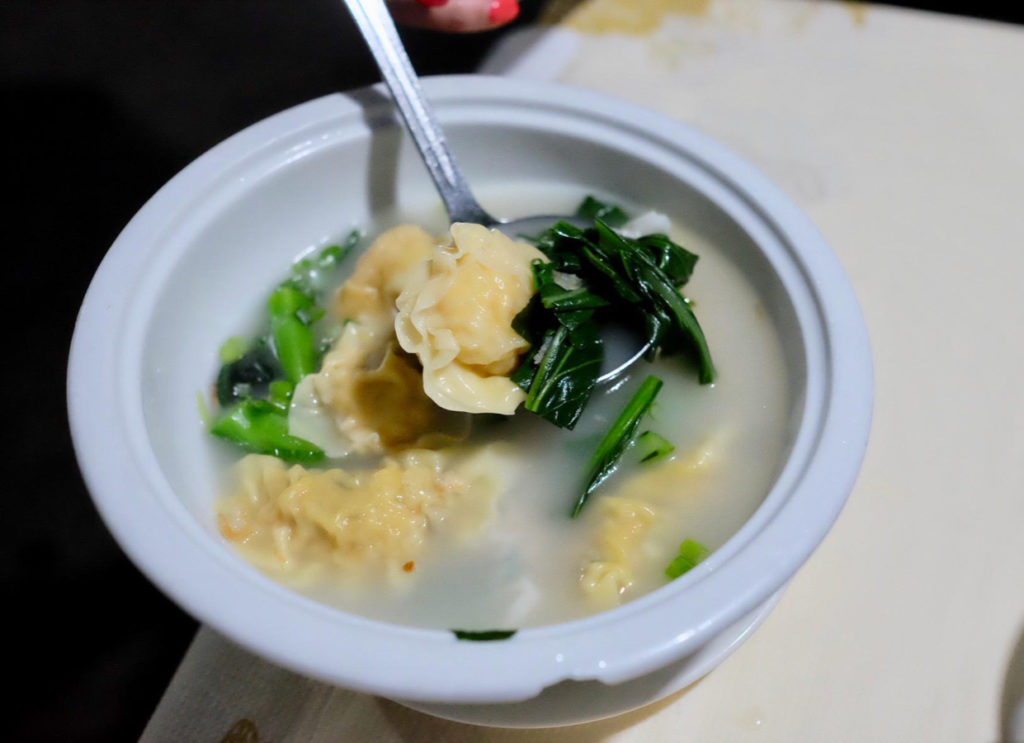 Then Miriam had the crispy pan-fried noodles with vegetables.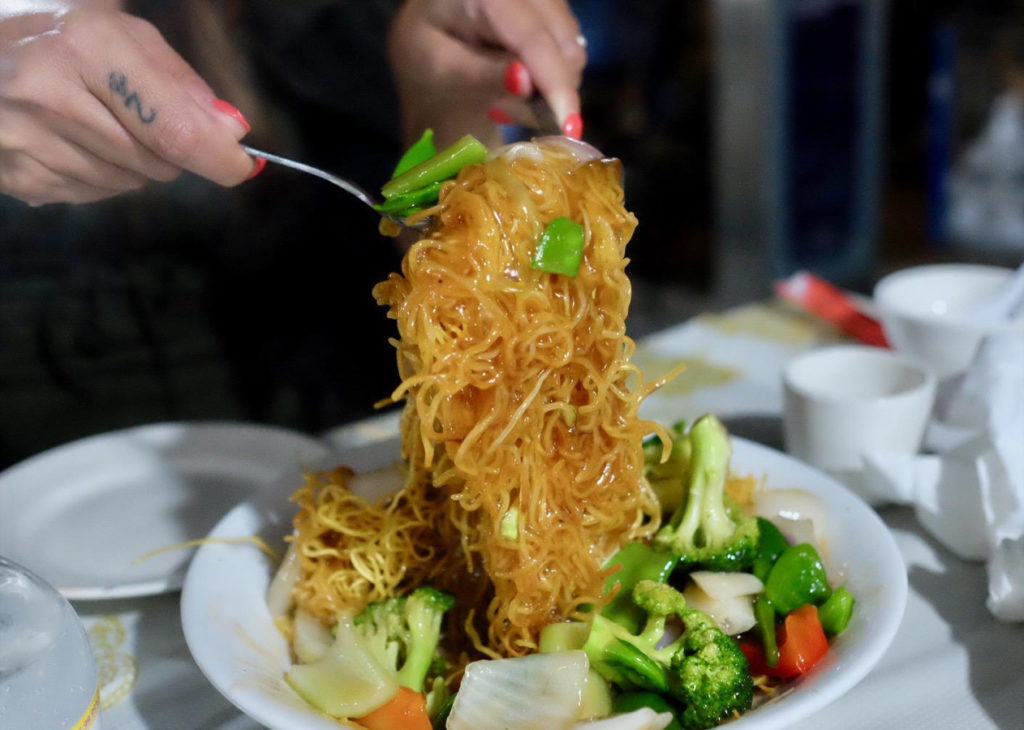 And Cyril had the golden fried rice, which is made with – well, we couldn't figure out what specifically was in it, just a little bit of everything.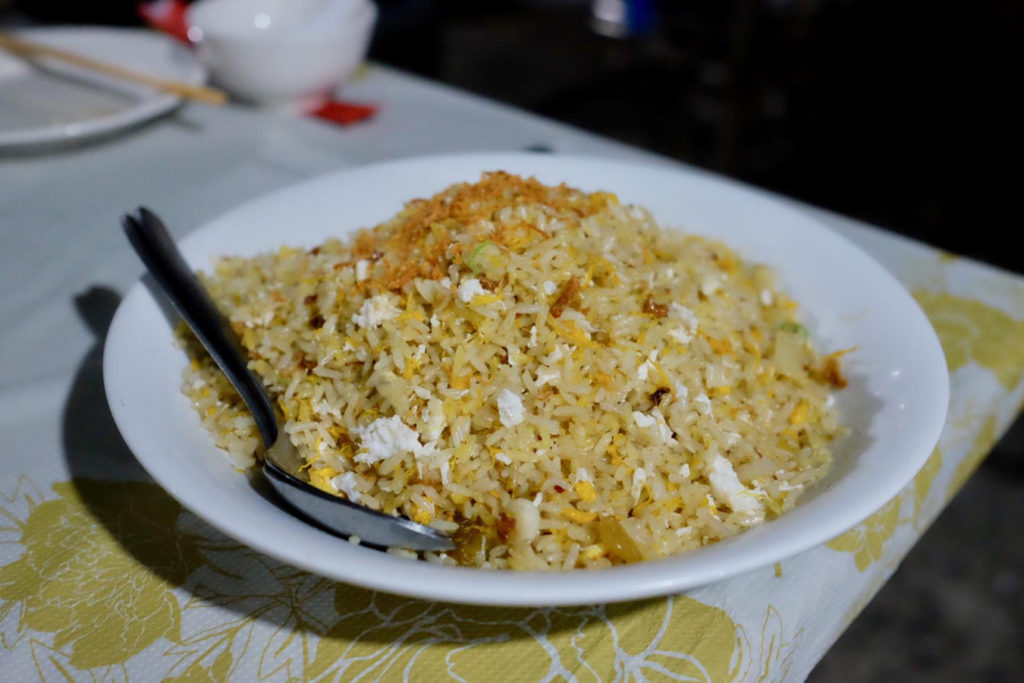 We liked that both these places gave us the chance to try some unique foods:  at Tzarevna, we got some classic Russian dumplings but also a cool and unusual Georgian bread, and at Wu's Wonton King we had a few Chinese dishes that we'd never previously seen before.  But what we like even more is that these restaurants are a microcosm of what you can find in New York – after all, by walking just half a mile you can sample excellent foods from two very different places in the world.  If you happen to find yourself on the Lower East Side, and you want to check out some great local and independent restaurants, these two spots are a good place to start.